One of my favourite little dealers (who I haven't even met!) is Lis Stromer of L&S Motorsports in Gold Coast, Australia. And he's doing a holiday draw of a 2nd gen Suzuki GSX-R600.
Update — the comp is over! Congrats to the winner.
Lis specialises in iconic sport bikes — things like K5 GSX-Rs, early R1s, and the occasional Hayabusa (which is what catches my eye lately).
For the 2021 holidays, he's doing a giveaway of this 1998 Suzuki GSX-R600. It needs some work, but it's free to whoever wins!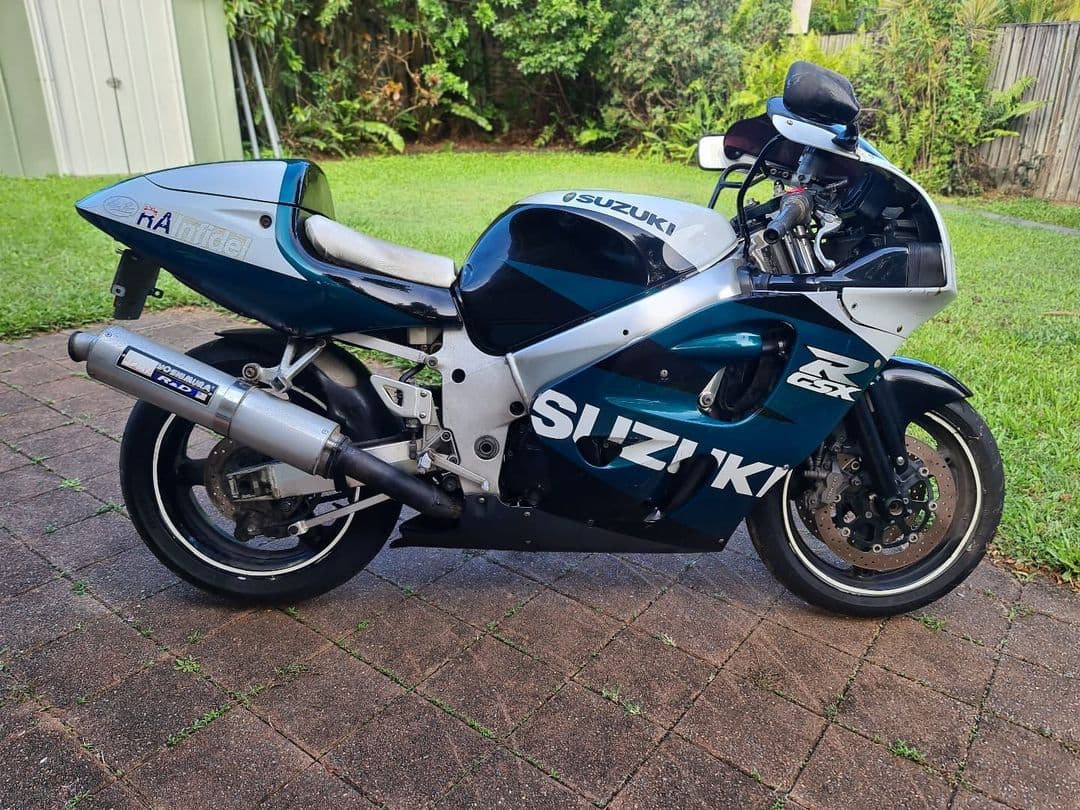 This bike looks like it's in stock condition apart from a couple of bent bits and scrapes, and a few stickers on it. Eyeballing it, it might need some fairing repairs, new levers, and a seat recovering, but otherwise, this looks like a fun bike to flog around a track.
Hopefully the winner of this bike will go to a deserving home.
But if we win this 2nd gen GSX-R600 SRAD, it'll be the bike I lend to all of Motofomo's friends to show them just why everyone should try riding a 600cc sportbike at least once.
Are you obsessed with motorcycles?
Well, I am. That's why I created this site — as an outlet. I love learning and sharing what others might find useful. If you like what you read here, and you're a fraction as obsessed as I am, you might like to know when I've published more. (Check the latest for an idea of what you'll see.)
About the 1998 Suzuki GSX-R600
The blue bike above is a studio image of a bike from the same generation — the 2nd gen Suzuki GSX-R600.
Suzuki launched the GSX-R600 in 1992 with a liquid-cooled 599cc inline four-cylinder engine.
The 1997-2000 model (of which this 1998 model is a part) was the 2nd generation of GSX-R600, the first to have Suzuki Ram Air Direct (SRAD). You'll see SRAD in the names of various Suzuki motorcycles of the era, though ram air isn't unique to Suzuki. Nonetheless, Suzuki has used ram air on its GSX-R600 models until today.
The engine in the 2nd gen Suzuki GSX-R600 is conceptually the same as the first gen, though the engine is new per Suzuki's marketing. It's still a dual overhead cam 16-valve engine with a 12.0:1 compression ratio, fed by four Mikuni 36mm carburettors. But the 1997 model makes a shade more power — a peak of 80 kW (110 hp) at 11800 rpm, with peak torque of 68 Nm (50 ft-lb) at 10000 rpm.
Suspension on these early sport bikes is good — but inverted forks wasn't yet a thing (they became widespread in the mid 2000s). Still, on the 2nd gen Suzuki GSX-R600 you get a fully adjustable cartridge fork up front, and a fully adjustable link-type shock at the rear.
Brakes are 320mm discs gripped by 4-piston calipers. Again, we were still in the days of two-piece, axial-mount calipers, but they did the job!
The 2nd gen Suzuki GSX-R600 was the lightest, most compact, best handling, and fastest in acceleration of 600cc supersport bikes at the time. It set the tone for Gixxers for decades, and kept the rest of the 600cc class on their toes.
The 600cc class is rapidly dying. The Yamaha YZF-R6 is no longer available as a street-legal motorcycle. The Honda CBR600RR is priced exorbitantly and made in limited numbers. You can still buy a new Suzuki GSX-R600 and Kawasaki ZX-6R 636, but they're old models and unlikely to be renewed — people just don't ride that class of sportbike these days.
But you should. It's an experience like no other. You don't even have to spool them up to infinity, like people make you think. Yes, you do need to be at around 5000 rpm for things to get interesting, but it won't take you long to be there — and once you're there, just don't let the revs drop too much.
The best part of these bikes is that they're carburettor-fed. You may have to occasionally clean out the carbies, but that's not a big problem in Australia — unlike the US, most grades of fuel in Australia don't have ethanol by default, so it won't gum up willy nilly (unless you decide to use E10 for some reason). When it's time to service them, you can do it yourself. Just needs patience, a clean working area, and a swear jar for when you can't remember where one piece went…
How to win this 2nd gen Suzuki GSX-R600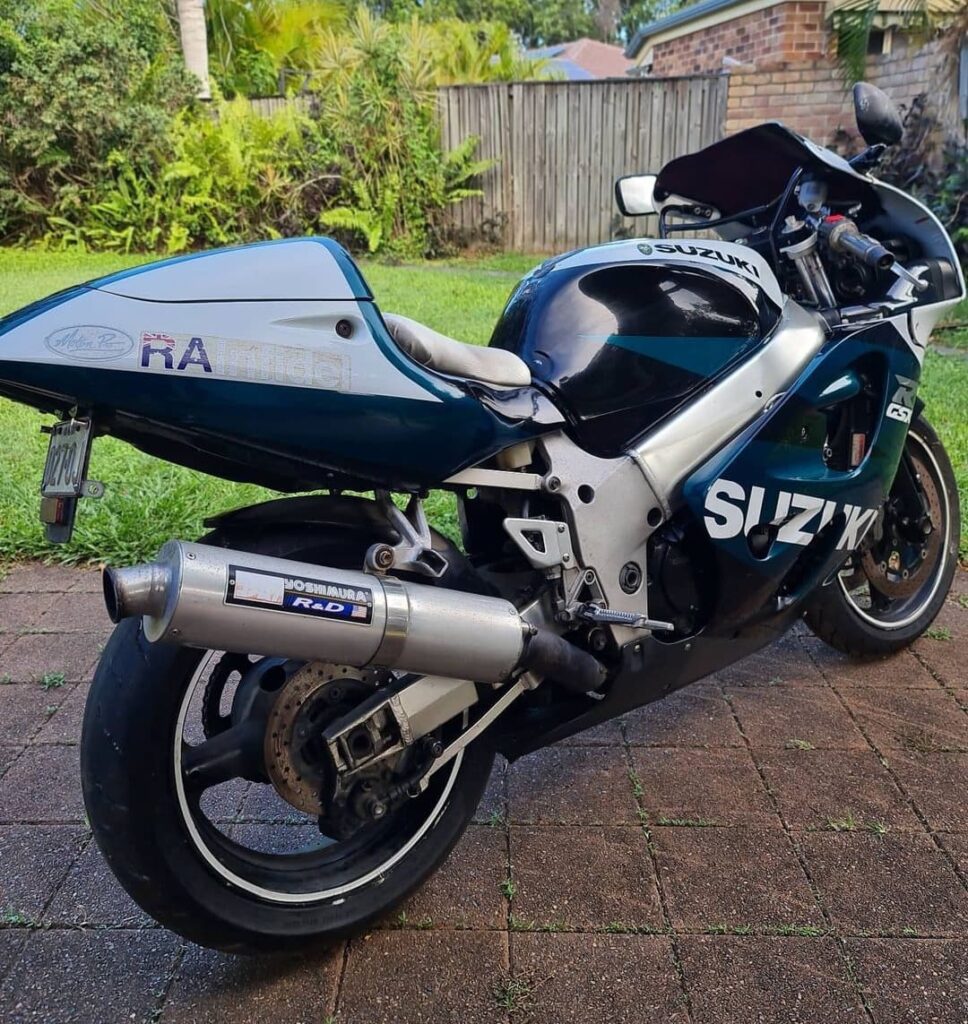 Go to Lis' Instagram page @lsmotorsportsaustralia and follow the rules on the post — give a spiel about why you should win it by Dec 31, 2021, and share on your social media. Good luck!