It's true, I miss my BMW R 1200 S. Not in every unqualified way — I'm happy with the bikes that came after it — but I do miss looking at it and having a very unique bike in the garage. I'd have kept it if I had infinite space (needless to say).
So even though it's totally impractical for me to buy another BMW R 1200 S right now as I'm abroad and my bikes are in storage — and even though I have an R nineT that's a more modern version of the R 1200 S — I still miss the dang thing.
Here's another BMW R 1200 S that's very easy on the eye that I found. It's in BMW HP colours of red, white, and blue. It looks stunning. And there are a few other things that make it special.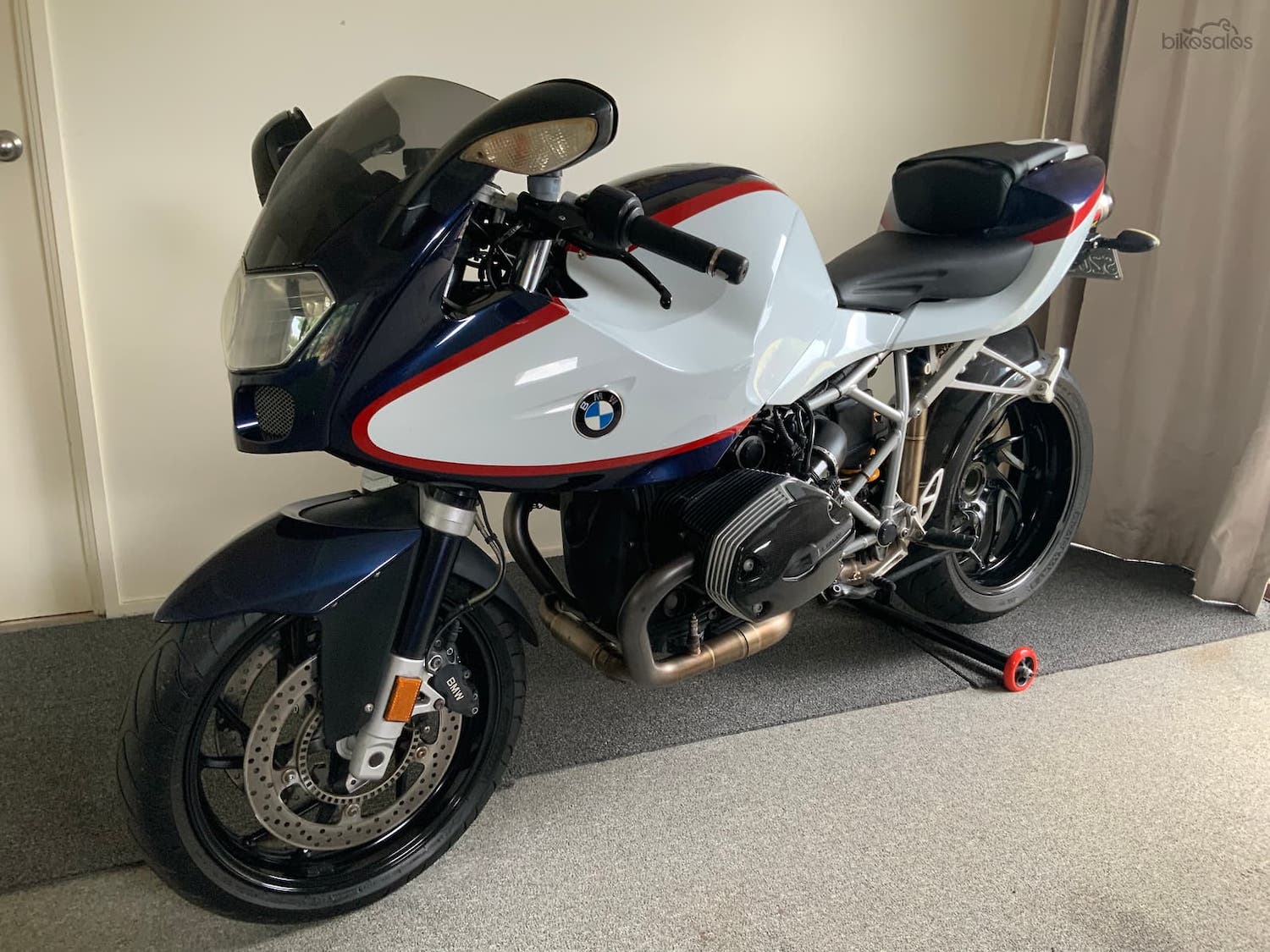 Are you obsessed with motorcycles?
Well, I am. That's why I created this site — as an outlet. I love learning and sharing what others might find useful. If you like what you read here, and you're a fraction as obsessed as I am, you might like to know when I've published more. (Check the latest for an idea of what you'll see.)
About the BMW R 1200 S Generally
I gave a long spiel about the R 1200 S in my review of ownership. But in a nutshell, it's a sport bike powered by BMW's "Hexhead" boxer twin, the single overhead cam dual spark motor of the mid-2000s.
It's the same 1170 cc opposed-cylinder air/oil-cooled twin that you can find in the R 1200 GS and R 1200 RT of the same generation. But in the R 1200 S it's tuned for more power, with 121 hp (122 PS, 90 kW) at the crank, and gobloads of torque from 3000 rpm to the high redline (for a non liquid-cooled engine) of 8800 rpm. The engine has a compression ratio of 12.5:1 — also very high for an air/oil-cooled engine!
All that comes packaged in a bike with sporty but comfortable clip-ons and a fairing.
In addition you also get a number of things that make the R 1200 S cool:
A beautiful fully exposed turbine wheel, thanks to a single-sided swing-arm (common on BMW bikes) coupled with an under-seat exhaust (rare on BMW bikes, and almost non-existent these days)
Telelever front suspension — there are no more sport bikes with this! It's a little weird, but boy is it stable during corners and under heavy braking.
An exposed trellis frame, absent from nearly every BMW or motorcycle these days
Bikini fairing — something else none gone. These days it's all or nothing.
Air/oil-cooling — no coolant to have to replace every four years
Shaft drive — no chain to lubricate!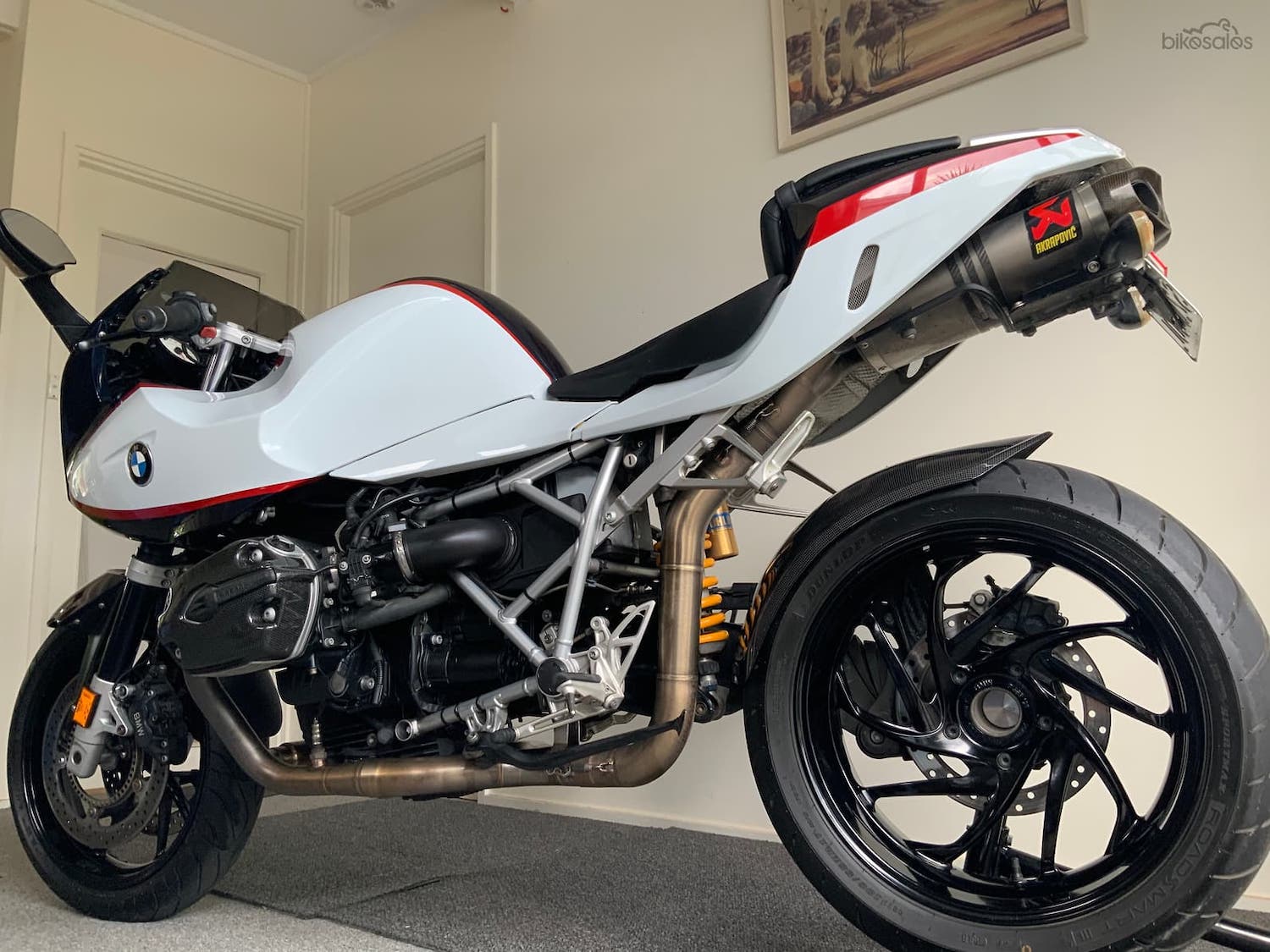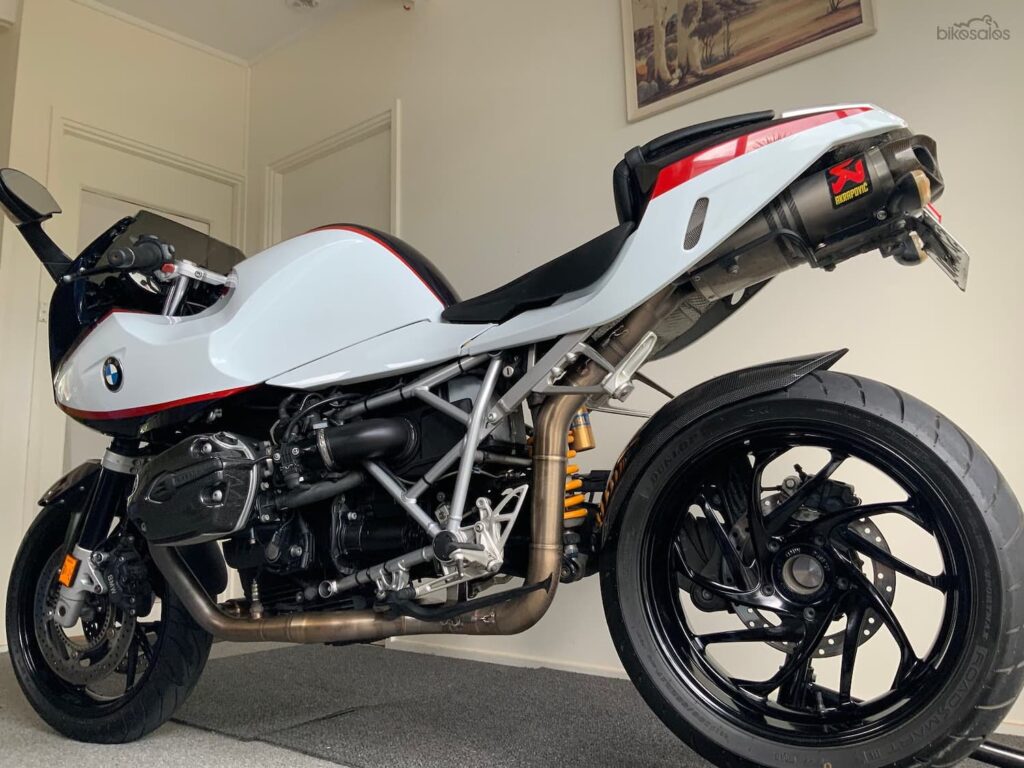 The R 1200 S was quickly retired when BMW introduced the S 1000 RR, a now-iconic sportbike as well.
I also like the white-faced dials, which illuminated when it got dark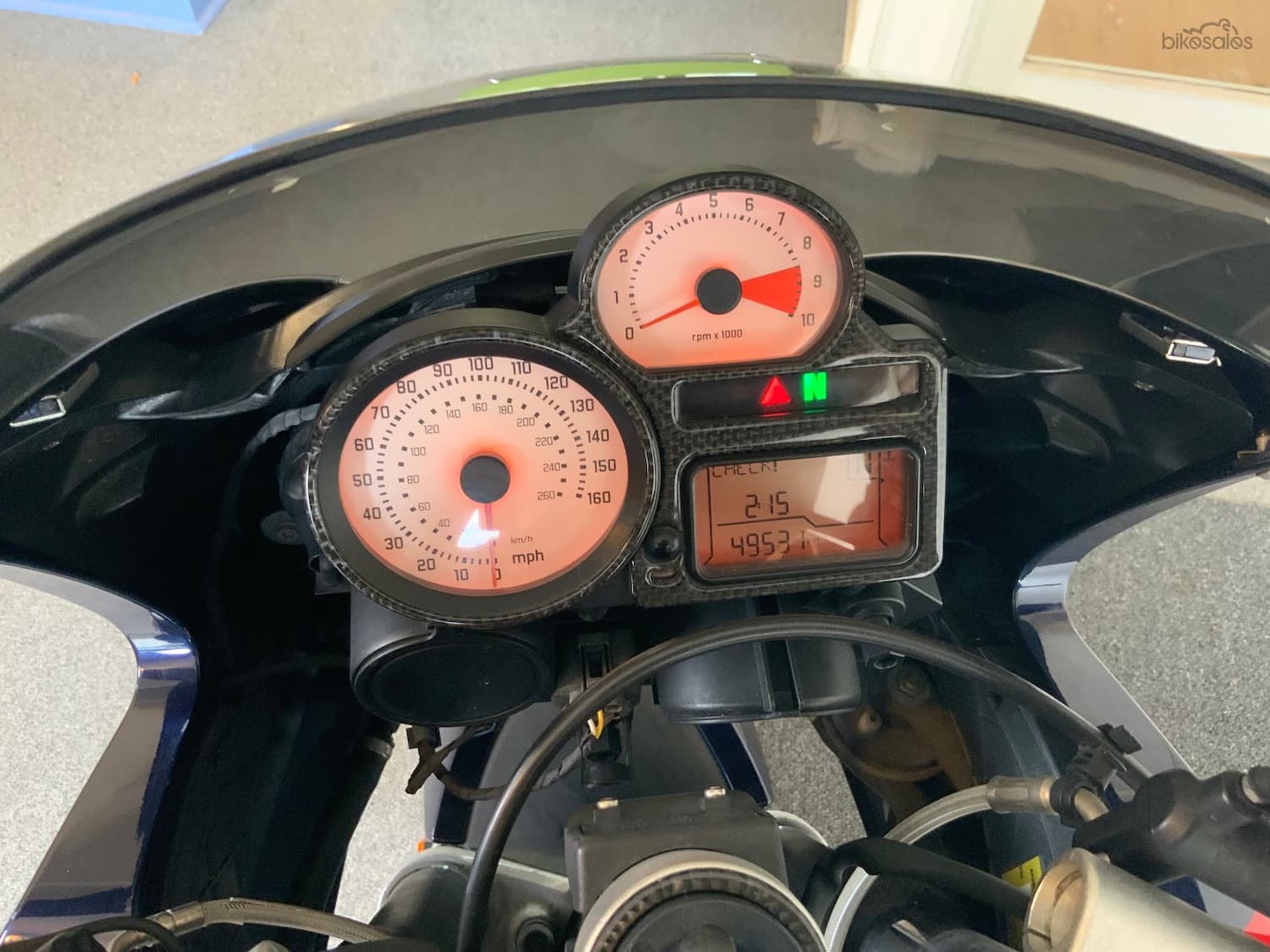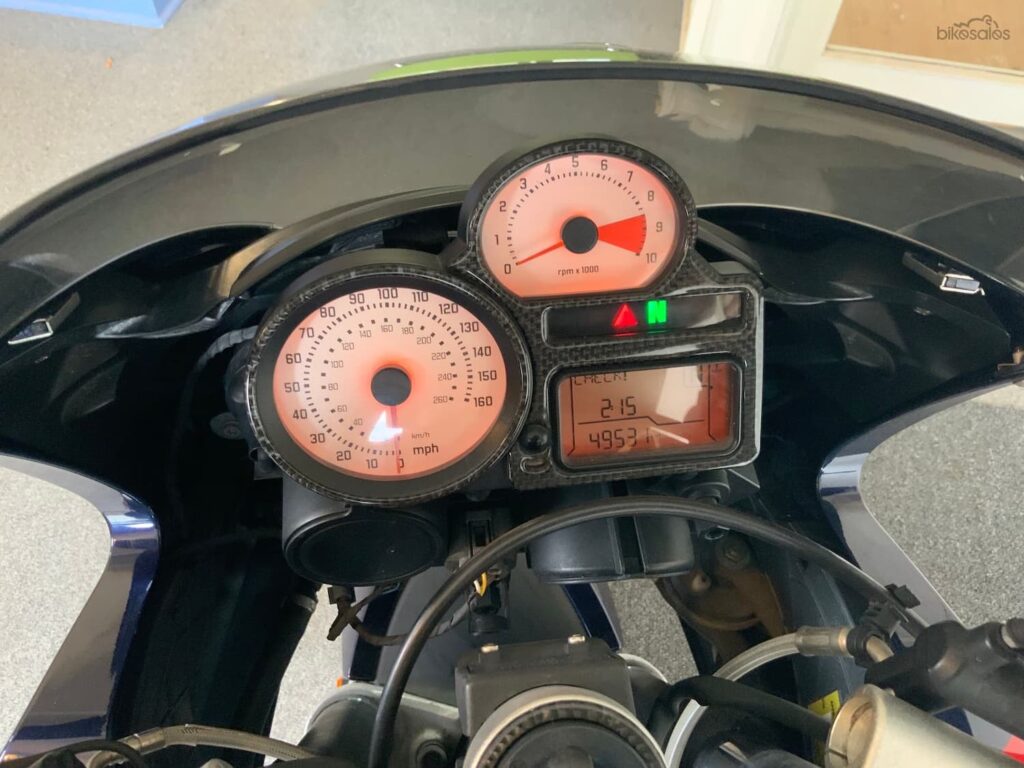 The R 1200 S' only foible is that the engine is a little sedate. No, 120 hp is nothing to sneeze at, and it moves quickly (wet weight is around 216 kg). This bike has no trouble at all moving at high speeds, and goes from 100 to 150 km/h in just a few seconds. Quite dangerous on our speeding camera-laden freeways in Australia.
But the engine isn't a firecracker. It has a nice rumble and deep purr, but I wouldn't describe it ever as a "roar". This is why I traded mine for a Ducati superbike (which was going a little too far in the other direction!)
What makes this BMW R 1200 S Special?
On top of what makes the BMW R 1200 S unique in general, this one is even more special.
This BMW R 1200 S is particularly special for four reasons.
HP Colors paint. That red, white, and blue is gorgeous, and rare. Some of the R 1200 S colors (including my "Colgate" themed one) are a bit weird, frankly. I think this scheme and the black ones are the two best.
Full Akrapovič exhaust. Many of these bikes came with full exhausts (mine has a Laser one).
ABS brakes. This was a rarely chosen option. The ABS works well, and isn't the unreliable kind found on early BMWs where pumps would fail and replacement systems cost thousands of dollars.
Öhlins suspension. Saving the best for last. This has front and rear Öhlins. This alone makes it a bit of a collector's item.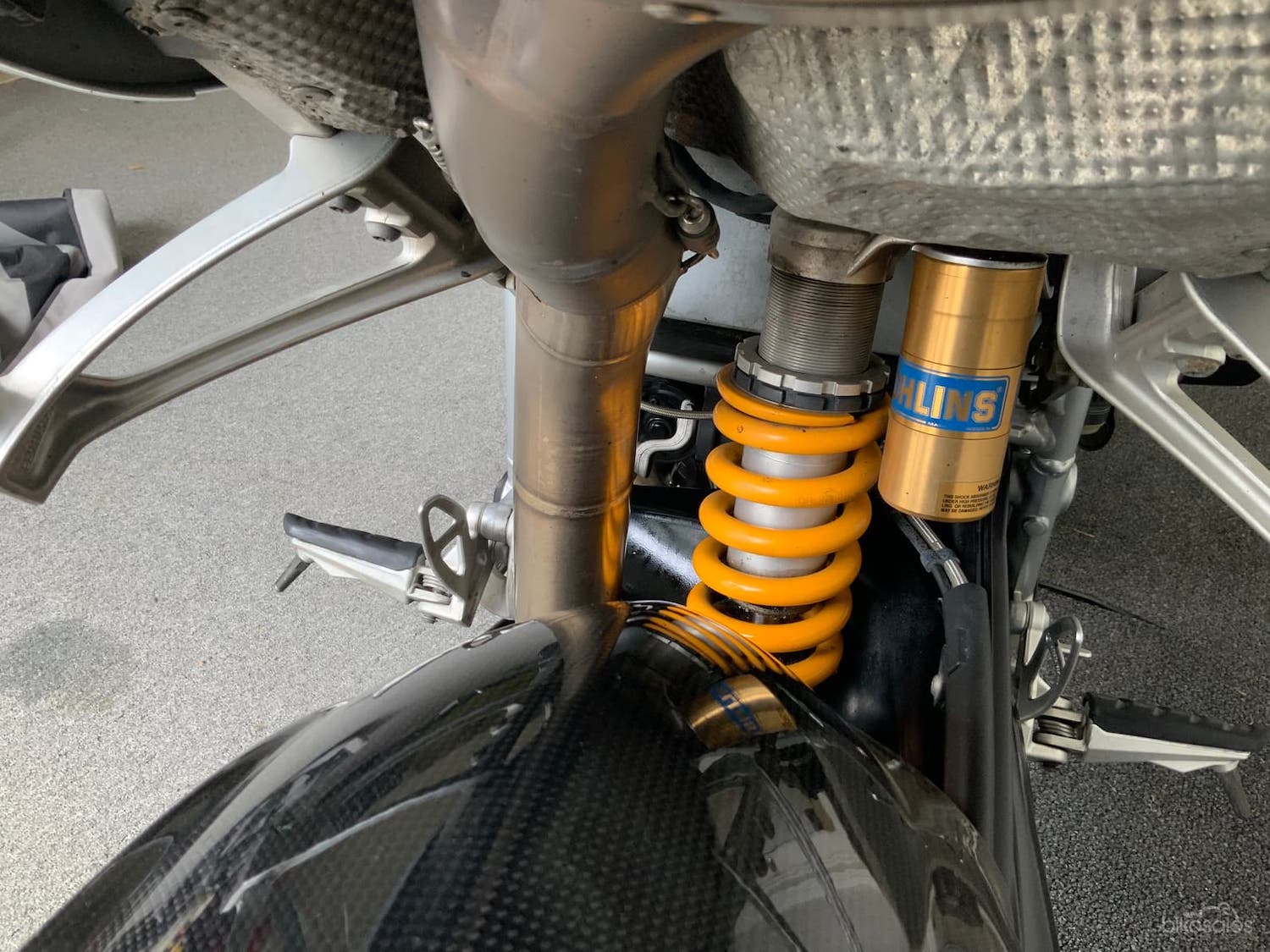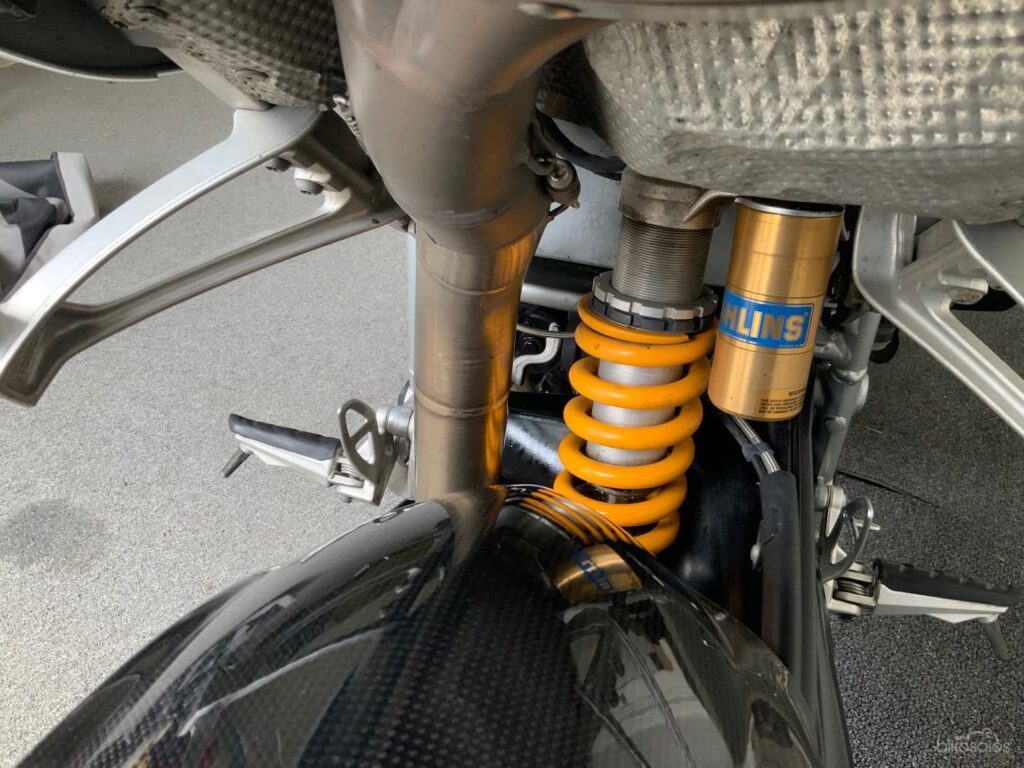 Is the Price OK?
I think this price is OK. I'd probably offer $9000 to buy it unregistered as I'd have to ship it quite far, too. But maybe you're closer by.
I bought mine before the pandemic-fuelled price spike of 2020. I bought it for $6500 unregistered. I had to fit a new tire, replace an alternator belt, and of course I had to fly to Newcastle and then ride it home for 1200 km, including staying overnight in a motel.
So I had about $7600 all-in, and sold it for $8400 if I recall correctly — the "right person" found it. I advertised it a bit better too, with better photography and on a much more popular site (where you have to pay to advertise).
This one has similar mileage to mine. But it's better because it has ABS brakes and Öhlins front and rear suspension. I'd say it's worth probably the price it's at, but you have to also factor in other things you could buy unless you're dead set on this one.
So why not buy it?
Well, firstly, I am pretty happy with my R nineT, and switching costs for motorcycles is always high. Secondly, I'm overseas for another four months and it'd likely this will be sold by the time I'm home. Even then, thirdly, it's a long way from my home and I'll have to pay over $1000 in freight fees.
The other thing is that when I add it all up — about $12500 on the road after shipping and registration — there's a lot I could get for that price. For example, a BMW R 1200 GS from the next generation (that had better brakes, ESA etc.), which would be much easier to resell, too.
But it's nice to dream. If circumstances were a bit different I'd be all over it. So I'm offering it up to you.
If you're after a BMW R 1200 S in Australia — this is a great bike and a good deal! It's in South Australia and visible on Bikesales.