Sadly, my BMW R1200S is now sold. I'm keeping this post as an archive of the pretty pictures I took.
In early 2020, I regretfully put my "Colgate" R1200S up for sale. The motorbike sold for the list price to the first person who showed up — a nice gentleman who drove up from Gold Coast.
Are you obsessed with motorcycles?
Well, I am. That's why I created this site — as an outlet. I love learning and sharing what others might find useful. If you like what you read here, and you're a fraction as obsessed as I am, you might like to know when I've published more. (Check the latest for an idea of what you'll see.)
About the R1200S in general
Here's a full review I did of the R1200S.
It's really a wonderful bike — sedate at low speeds, and torquey at high speeds. The amount of power it puts out (around 130) is very high for an oil-cooled twin! For comparison, modern BMW R NineT (like the R NineT Racer) motorcycles put out 110.
In a nutshell, here are the details on THIS BMW R1200S:
47,000 kms (next service at 50,000)
Full service history – all service done at BMW dealerships; I changed the alternator belt myself
Both keys (including the master key)
Even comes with the standard tool kit!
Full Laser exhaust system (over $2,000 value)
Power Commander III with tune — the previous owner didn't just whack on the exhaust! ($500+ installed)
Shaft drive
Heated comfort grips (it does get cold in winter… maybe in the morning anyway)
Single-sided swing-arm
Immaculate condition bodywork
Rear rack ($500 installed)
Engine is a 1,170cc boxer twin that's fuel injected and puts out 130 hp at the rear wheel in current tune.
I've ridden this slow, fast, long, and short distances. I think it's awesome. I get compliments on it. It's beautiful, very well treated, and has a wonderful gentle character.
Why I sold the BMW R1200S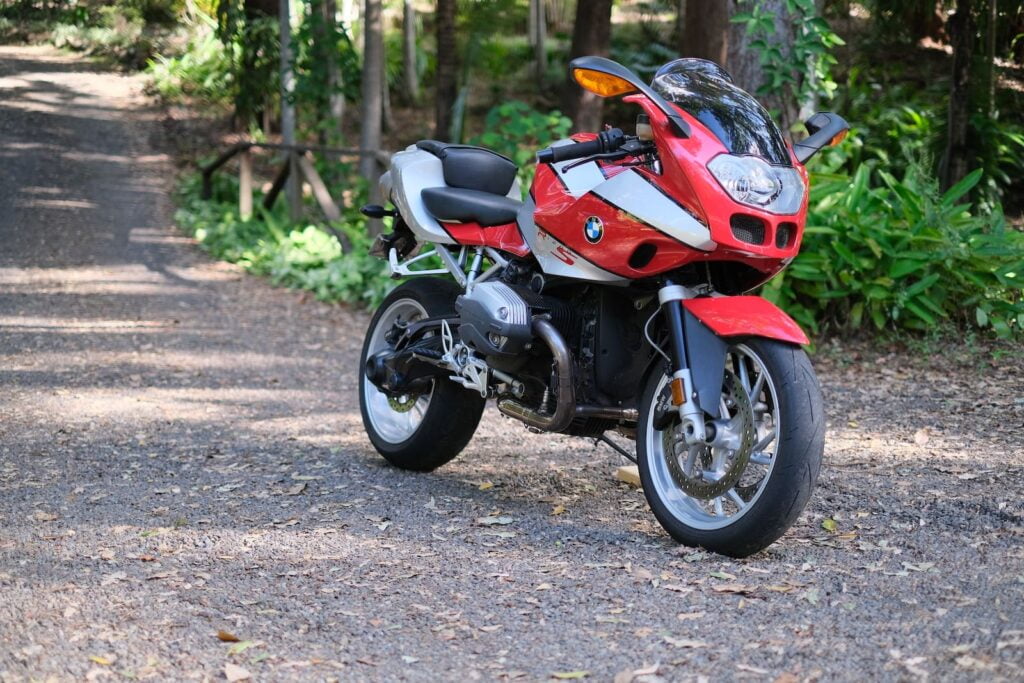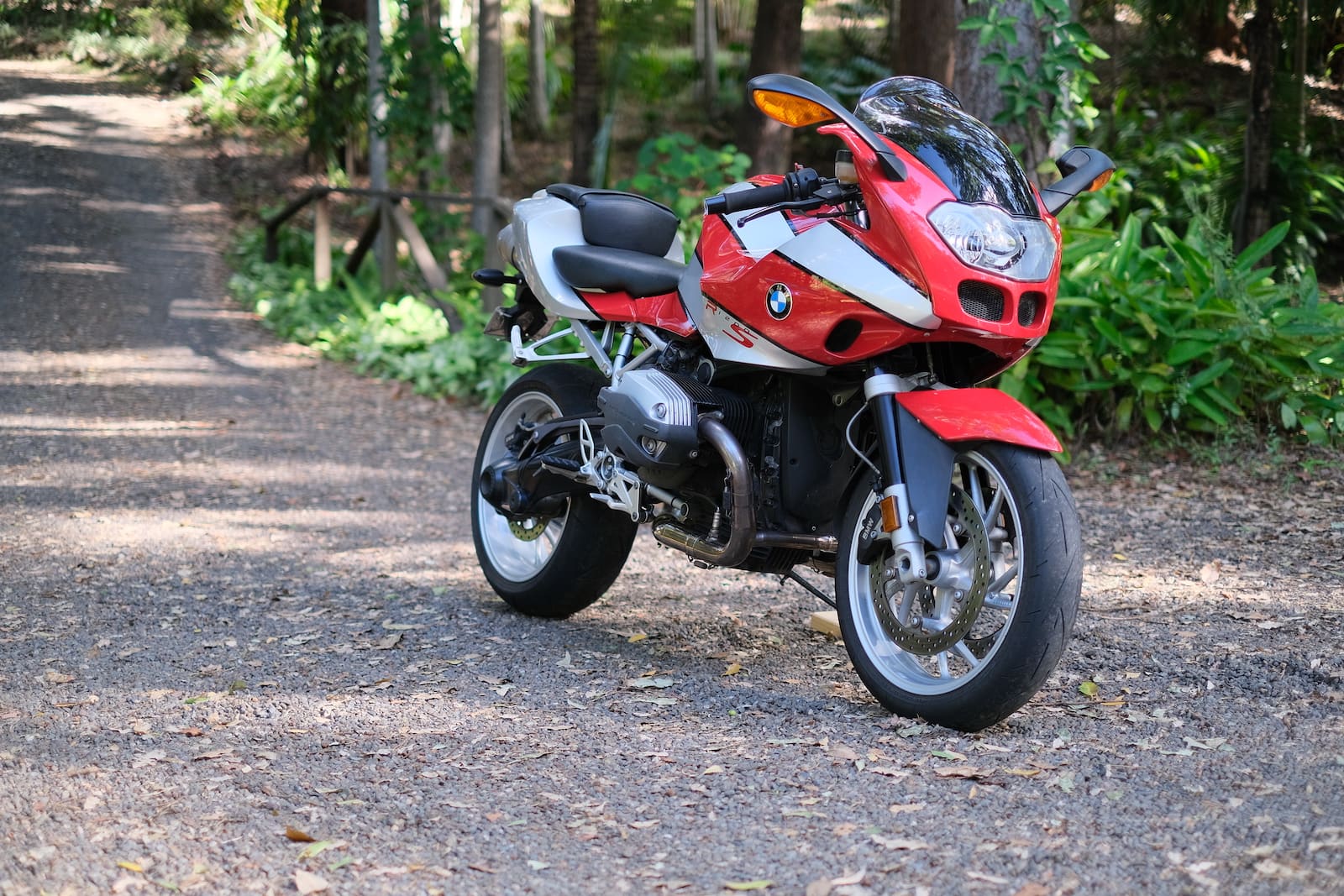 I didn't even really want to sell the BMW R1200S. I always loved it, though I never really fell in love with it.
The problem with motorcycles is that while in theory, you can never own too many… in practice, I'm only one person and have to divide up my riding between multiple bikes. Meanwhile, I only ride a couple to a few times a week, as I have other priorities. So it seems like a waste to have motorcycles that don't get ridden. That's why I try not to own too many (generally, one workhorse, and one project).
The nice thing about motorcycles is I'm rarely disappointed in any machine I buy. I can have fun with anything on two wheels — even a 150cc Jawa in the back-roads of Africa.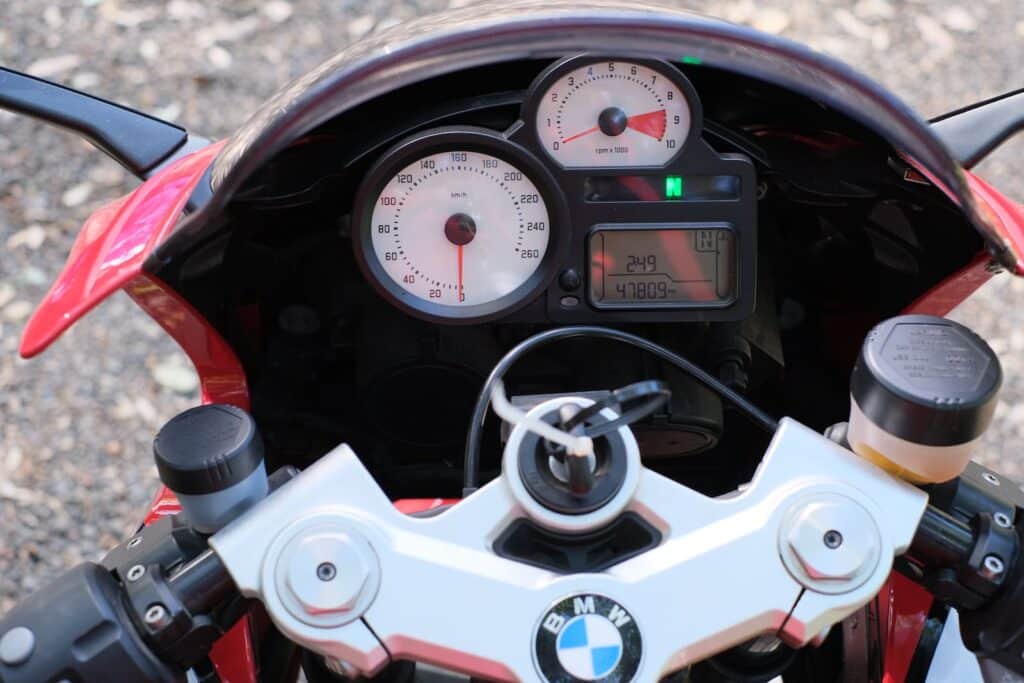 So if you're asking "what will I replace the R1200S with?" the answer is the same thing I always say: Anything iconic, interesting, and reasonably priced.
Currently, I have in my stable a Ducati Hyperstrada and a Ducati Superbike 1098S, so I'm looking for something Japanese, reliable, and easy-to-ride.
The other thing I don't really like about the BMW R1200S is that it's deceptively fast.
It lets you build up to 120 or 130 km/h without even thinking about it. This makes it great for a track or for spirited riding in country roads where speed limits are high.
On the other hand, when you ride a smaller motorcycle, it's very easy to feel like you're going fast at 80 km/h.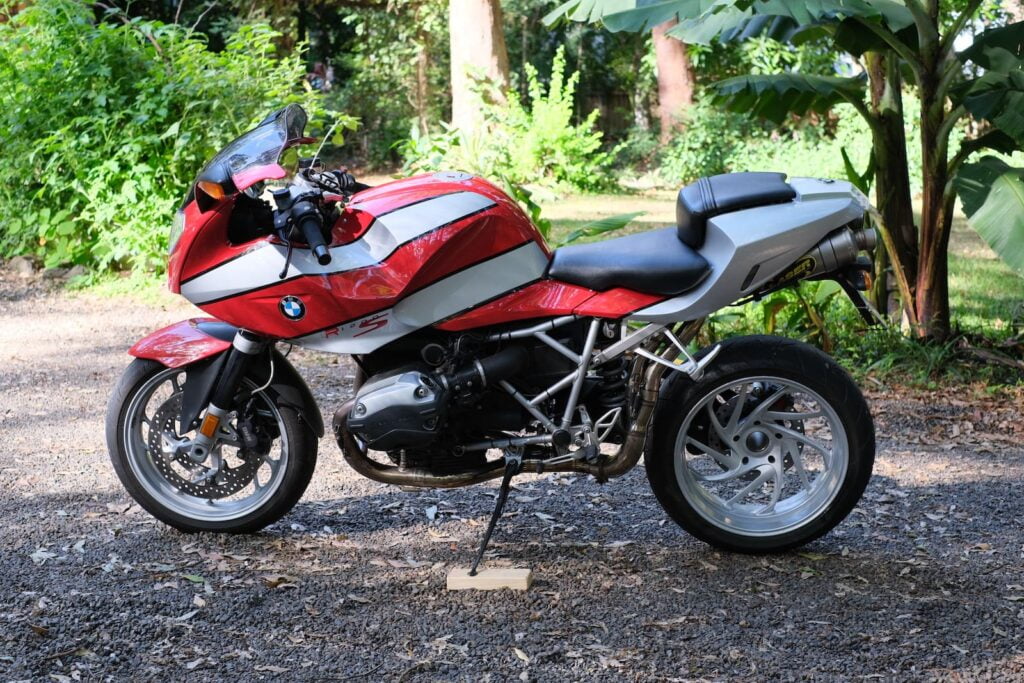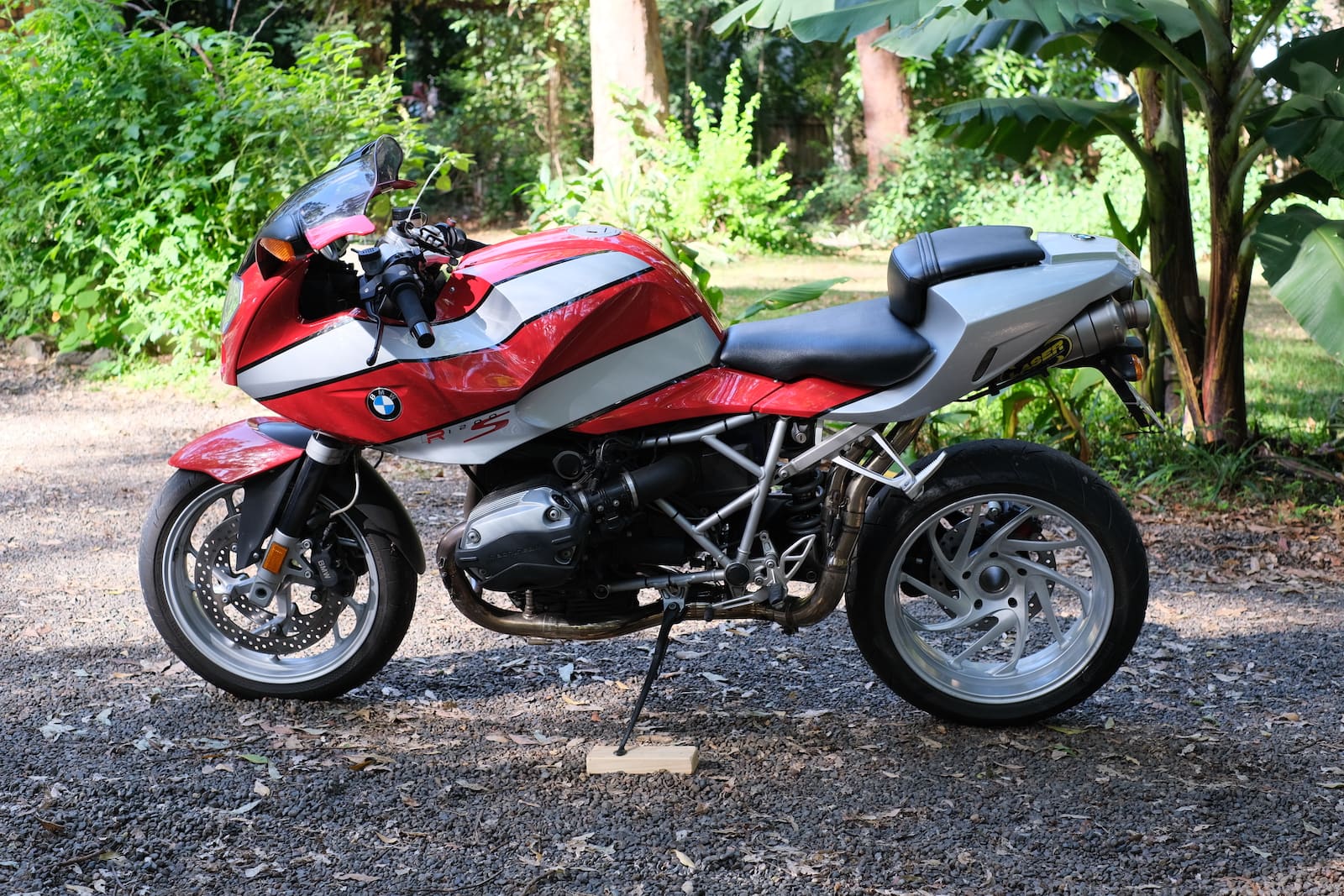 Epilogue: Do I miss the R1200S?
A lot of people warned me that I'd miss the BMW R1200S.
In part, this is definitely true. I really miss its character, its road presence, and how lovely it was to look at.
I learned a few things by owning this bike. I learned that I really like a sport touring riding position — I find it quite comfortable. Yes, I occasionally have to stretch out my legs. But it's more comfortable for me than an upright bike, on which sometimes my legs feel more bent. That's what put me on to the Hayabusa, for example.
I also learned that I really like grip puppies! They keep my hands tingle-free, even when on a big vibrating twin.
On the other hand, I realised that sometimes, a motorcycle can be too sedate. The R1200S lacks the frantic nature that the 1098S had. That bike awoke the animal within me. Every ride was a rush. I loved it. I gave it up because it was going to kill me, though — it was just too impractical.
So things I learned that are important to me in a motorcycle, after riding the R1200S, are:
An animal-like character
Lighter weight, good handling (the R1200S handled very well for its weight though)
ABS and a few safety features to keep me alive
Comfortable leg position
Probably less than 100 hp…
There are a lot of bikes that fit the bill though. The journey of finding out what it'll be is the fun part, for me!