Anyone who has tried to buy a motorcycle in 2020 in Australia — especially since around June — will probably have realised two things about the Australian motorcycle market in 2020: 1. Supply is super low, and 2. Prices are super high.
So what happened? I wanted to figure it out — here's what I learned from talking to people and hunting down data.
Are you obsessed with motorcycles?
Well, I am. That's why I created this site — as an outlet. I love learning and sharing what others might find useful. If you like what you read here, and you're a fraction as obsessed as I am, you might like to know when I've published more. (Check the latest for an idea of what you'll see.)
Anecdotal research into Australia's motorcycle market in 2020
I first noticed anomalies in Australia's motorcycle market in June 2020, when I tried to buy a Honda FireBlade CBR954RR, which I previously wrote about as being my favourite in the whole FireBlade series.
The bike listed was very good, a "mint" example with 35,000 km on it, a full service history, tools, etc. It was listed by a dealer on the Gold Coast at $6,295.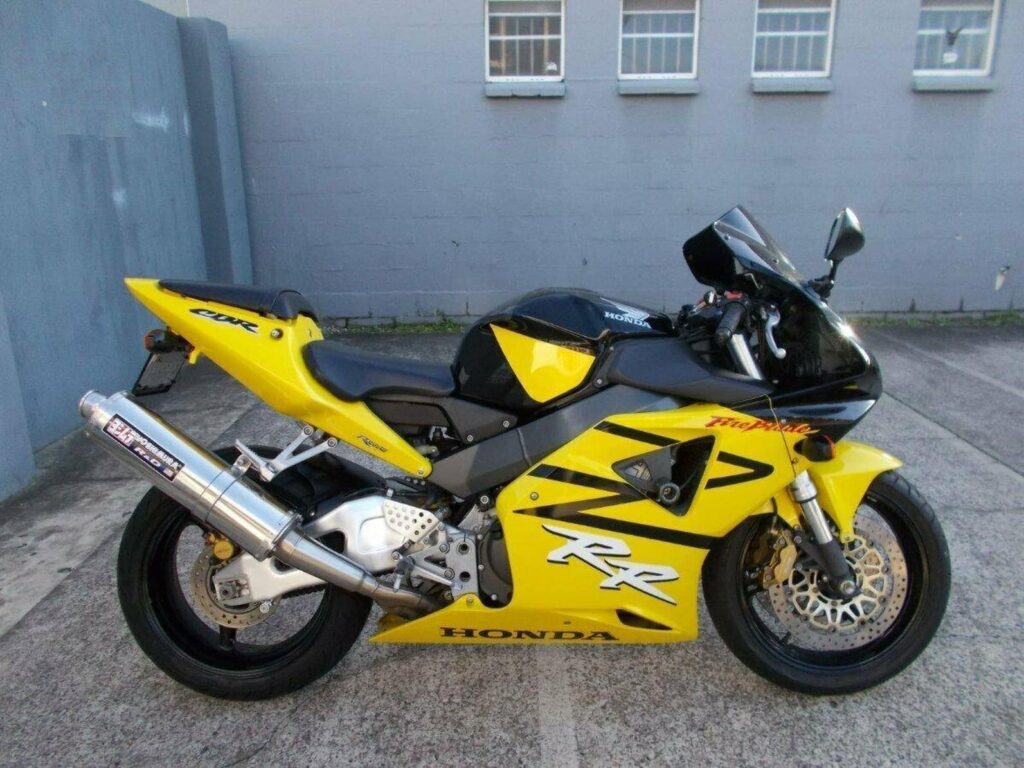 I called them and offered $5K — which is the price I had seen similar bikes go at privately. They said they'd take $6K, which I considered, and then poof… someone else picked it up, just like that.
Commiserating with the manager of the Honda dealership in the Gold Coast (in June 2020) I said and asked "I watch motorcycles a lot. Is it just me, or is supply really low right now?"
"It's not just you!" he replied. "We've done double the sales in the last month than we normally would."
The trend of outsized sales continued over the next few months in 2020 — motorcycle sales were continually through the roof, no matter whom I spoke to.
In July, in a Caboolture dealership while I was replacing my much-loved (but very single-purpose) Ducati 1098S, I had a chat with one of the sales reps about stock flying off the shelves.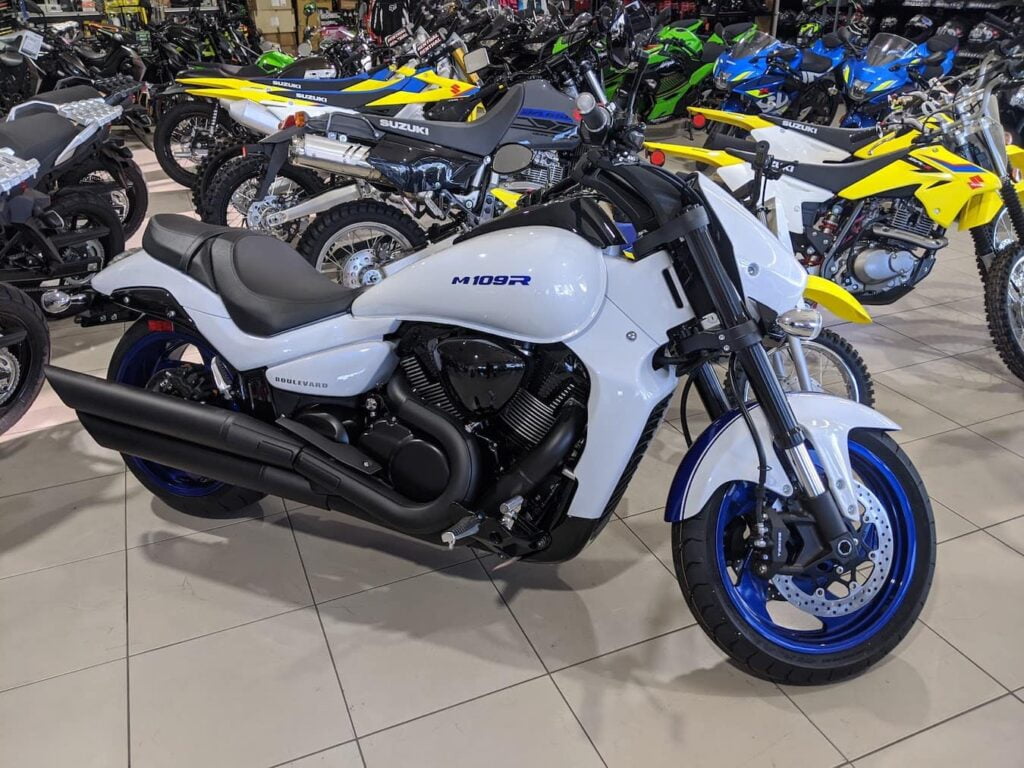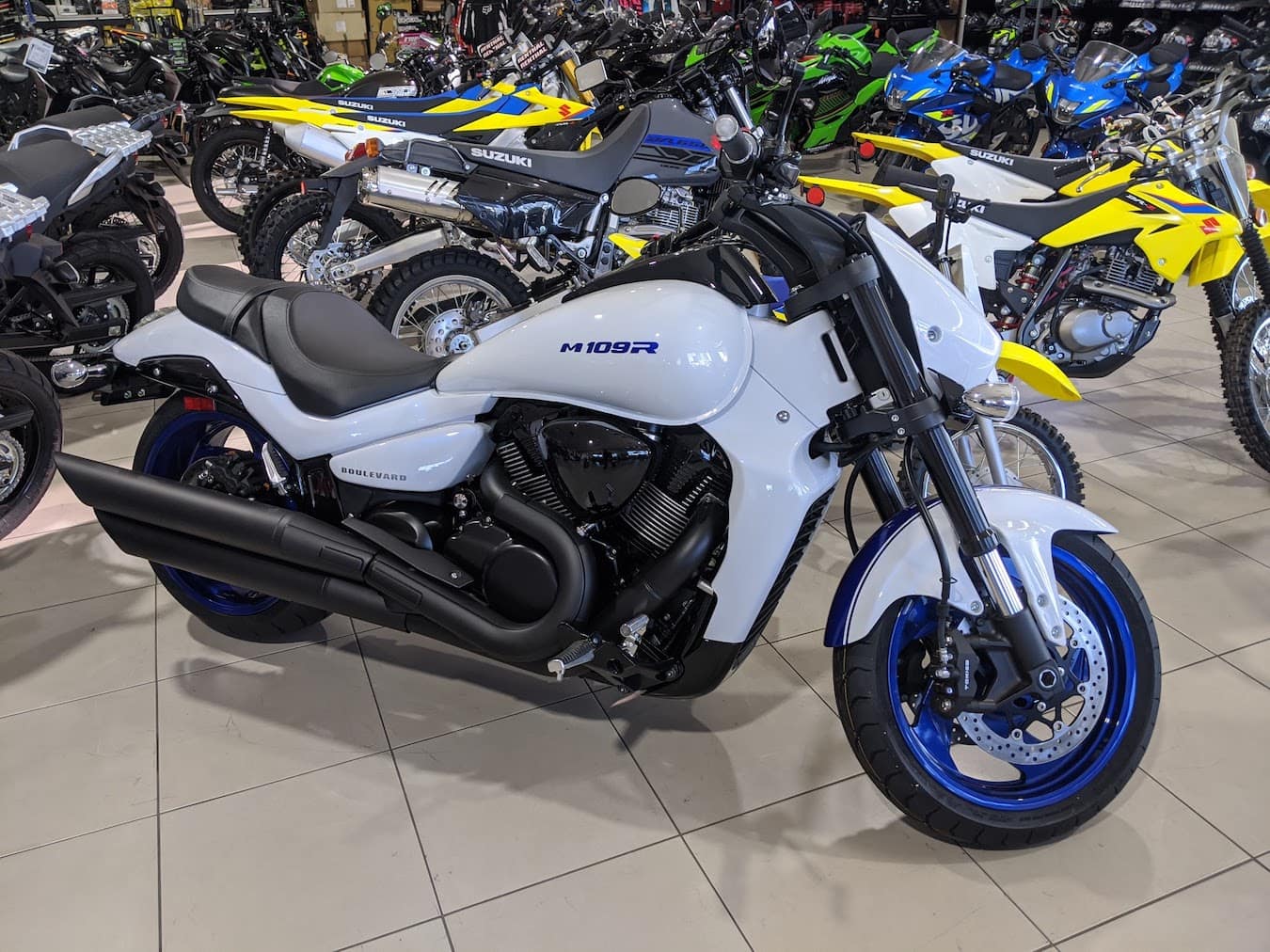 "Seems like everyone is cashing out their super and buying a motorbike," one of the sales reps mused. "Not what I'd suggest doing but…" he trailed off.
The sales rep was talking about the Australian initiative to provide early access to "superannuation", the Australian pension scheme (similar to the United States' 401K), for emergency funds due to the effects of the COVID-19 pandemic.
Even though the purpose of early access to super is for emergency use, people are using it to invest in domestic travel and luxury items — like motorcycles.
In October, checking out a BMW in Brisbane, one of the sales reps said that his boss "has done about triple his normal monthly sales for the last six months". I wasn't sure if he was talking about the branch owner or the overall owner of the motorcycle group. But both would have probably said something similar.
And in November, I overheard another sales rep saying "We were discounting six months ago. We're not discounting any more!"
At this point, the showroom floor was almost empty. Many of the most desired bikes on the floor — like Africa Twins and Ninja 400s — were sold.
So what's the net effect on Australian motorcycle prices and the market in 2020?
Firstly, supply of new inventory is very, very low.
You can still go into a motorcycle dealership and buy a new bike. But for many more desired models — like a BMW F900XR, a Yamaha Ténéré 700, or an Africa Twin (I guess Australia likes its mid-powered adventure/touring bikes!) — you will have to wait a few months.
The reason for this is a combination of high demand and manufacturing and shipping delays due to COVID.
Secondly, used motorcycle prices are high — for generally low quality stock.
I've noticed used motorcycles being priced around $1-2K above what they were priced six months ago, for motorcycles in the $5K-20K range. (I don't normally shop above that range, so can't comment.)
Private sellers are being opportunistic, and dealers are not discounting.
I've seen dealers listing motorcycles with 100,000+ km more and more regularly — I guess they know that if there were ever a time they could sell them, it's now!
It's not all bad news, though. Unless you're caught in a position where you don't have a bike, you can still take advantage of Australia's motorcycle market in 2020.
How to take advantage of the Australian motorcycle market in 2020
Here are three ways in which I suggest motorcyclists can take advantage of the motorcycle market in 2020 in Australia.
1. If you're thinking of selling your motorcycle — sell it now.
Now — especially November, when summer is just starting — is a great time to sell your motorcycle.
If you bought your motorcycle six months ago, then it's likely you can make a profit — I know, because I did a few times (just a meagre one, to cover my own costs, and not at all a living salary).
If you've been thinking of upgrading later, or not riding for a while for any reason, or if you have been thinking of hanging up the helmet (probably unlikely if you're reading this blog!), then now is a great time to sell.
2. Don't buy a motorcycle right now.
Secondly, if you've been shopping for a motorcycle… now is not a good time to buy one, either used or new — unless you have a mate who is willing to sell it to you at normal market rates.
Prices are so high — used prices are high, and new inventory is so low — that you're unlikely to get a good deal.
I'd suggest that if you're desperate to buy, now is the time it makes sense to buy new. You won't get any discounts, but because there's an RRP on new motorcycles, there's no way dealers can mark things up to take advantage of low supply. It's just the same new price you would always have paid. (The caveat is that they won't be desperate to sell so they won't mark down any other costs, like delivery.)
3. Buy a motorcycle in 1-2 years.
The third thing to mention is that the motorcycle market has definite ebbs and flows, unlike the stock and housing markets that tend to rise continuously.
People buying motorcycles now will definitely get tired of them in 1-2 years when normal life resumes, they have no time to ride, and want to put their money into other things. It might be more like 2 years (or maybe 5). So I'm not saying "wait until then to buy a motorcycle". Rather, be on the lookout for good deals from low-mileage, big-ticket bikes, as well as popular first-time learner bikes like the Ninja 400.
The Future Outlook of the Australian Motorcycle Market
A few months ago, in April or May 2020, I'd have suggested buying stock in Motorcycle Holdings (MTO on the ASX), the company under which the TeamMoto brand operates.
Look at the two price spikes in May and October.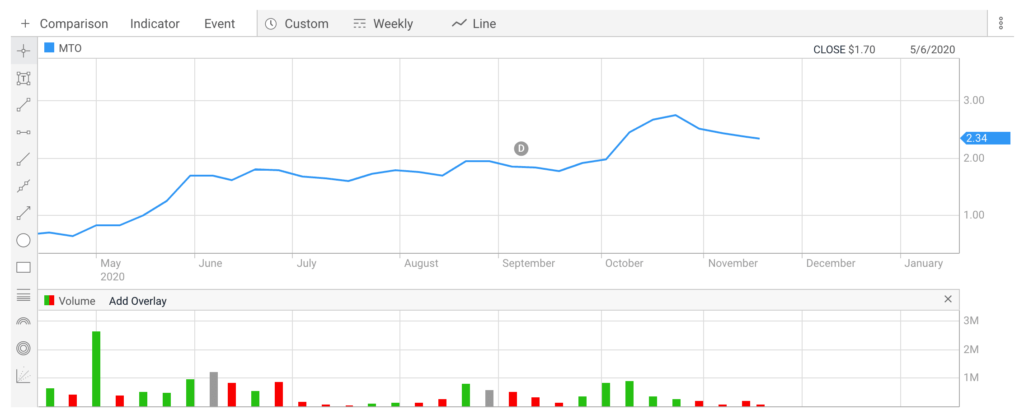 If you bought stock earlier in the year, you would have at least doubled it… and quadrupled it, if you bought it at the trough and sold at the peak (but timing the market is not statistically likely).
In October, MTO mentioned profit guidance of around $20M EBITDA in June 2021 — but that since the company has had outsized sales and has been held up by various government assistance programs, that one shouldn't take this year's sales as indicative of future performance.
It's hard to tell the future (and so I won't try). But even though the motorcycle market is undergoing a steady decline, it's nice to see that it still spiking.