One motorcycle I regularly lust after — basically every time I see a photo of it, or occasionally see it in person — is the BMW R NineT Racer. It's one of the bikes I put down as the most beautiful motorcycle of 2019 — and unfortunately, that was the last year I could!
The BMW R NineT Racer reminds me a lot of the BMW R 1200 S, a motorcycle I owned for around six months before realising it was a little too "gentlemanly" for me. Basically a sports bike for a few years down the line.
But while the R NineT line is going strong (they've kept every other variant, including the Pure, the Scrambler, and… the others), BMW decided to retire the Racer in 2019 due to poor sales. Why did they do this? I wanted to figure it out, and here it all is.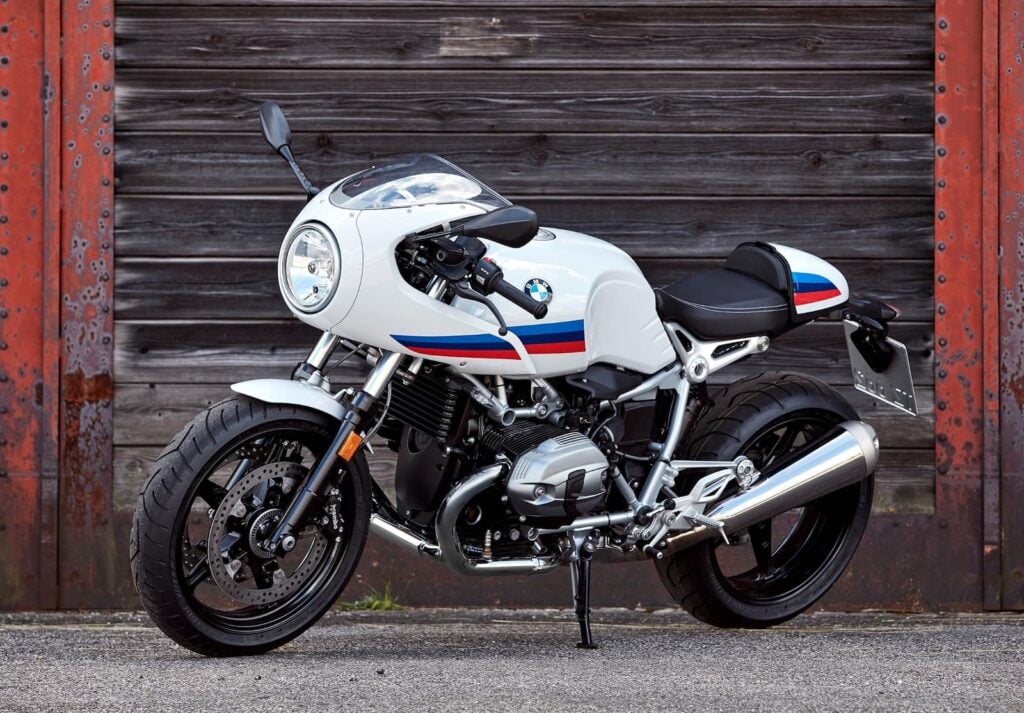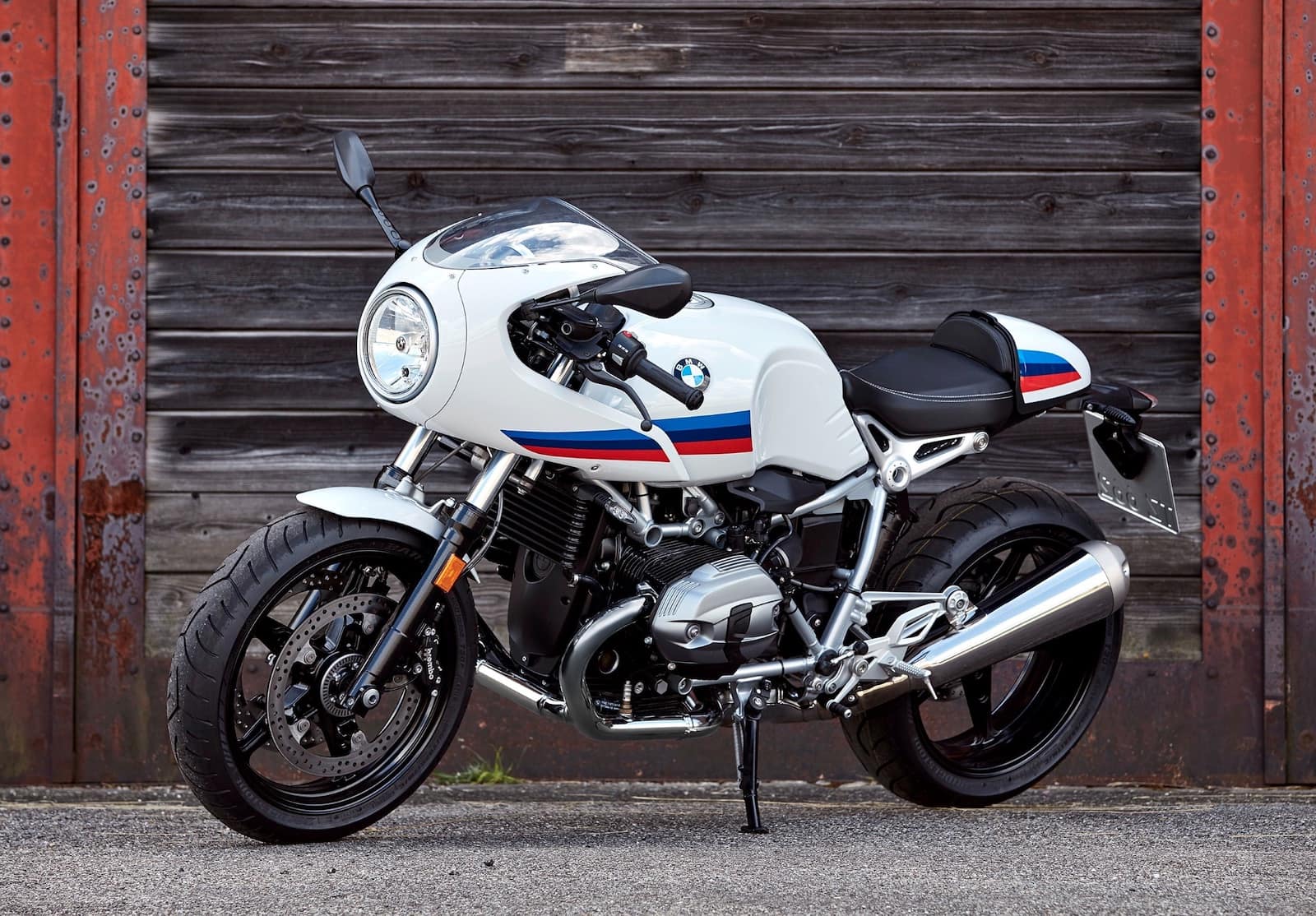 Are you obsessed with motorcycles?
Well, I am. That's why I created this site — as an outlet. I love learning and sharing what others might find useful. If you like what you read here, and you're a fraction as obsessed as I am, you might like to know when I've published more. (Check the latest for an idea of what you'll see.)
General info about the BMW R NineT Racer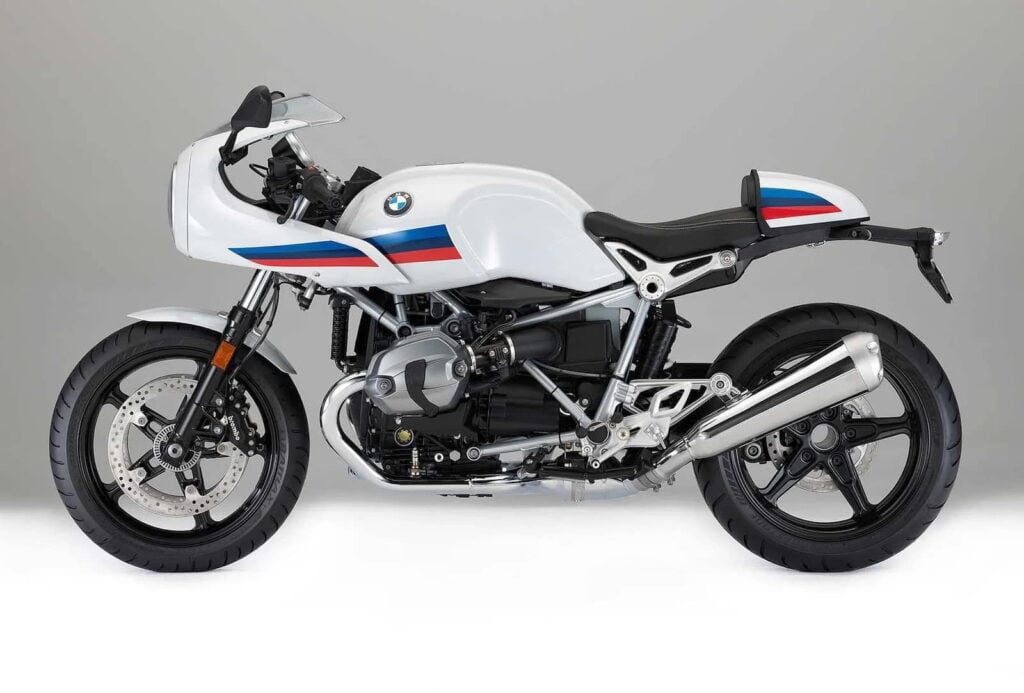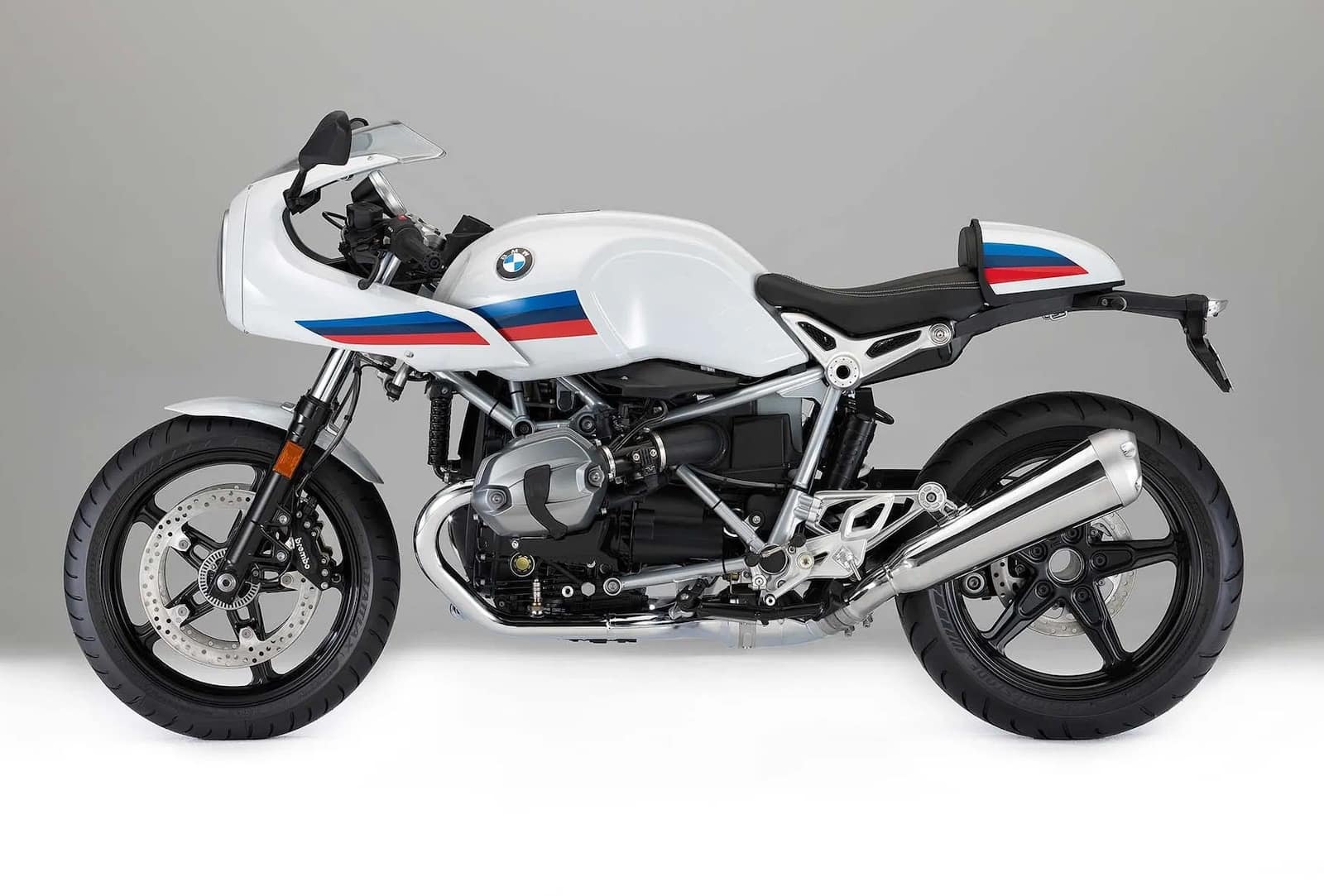 In principle there's a lot to love about the BMW R NineT Racer.
Here's what I really like about it:
Simple boxer engine — 1,170 cc air/oil-cooled two cylinder horizontally opposed engine.
Approachable power — 81 kW / 110 hp @ 7750 rpm, and 116 Nm / 86 lb-ft @ 6,000 rpm. This isn't a bike you have to rev out to the moon.
Shaft drive — lower maintenance than a chain (just change the oil every 10,000 kms)
Dry clutch — might be a hangover from my Ducati days, but I just love them!
Moderate weight — not a featherweight at 219kg (483 lb) wet, but not over-heavy for a classically designed bike
IT LOOKED AMAZING
The only other colour option for the BMW R NineT Racer was the "Spezial" yellow and black.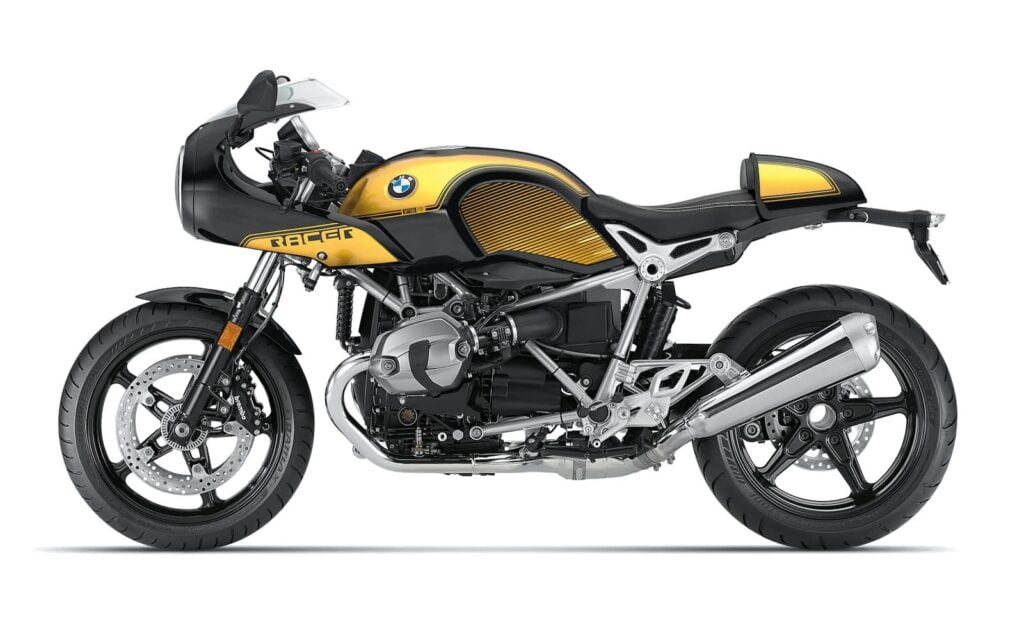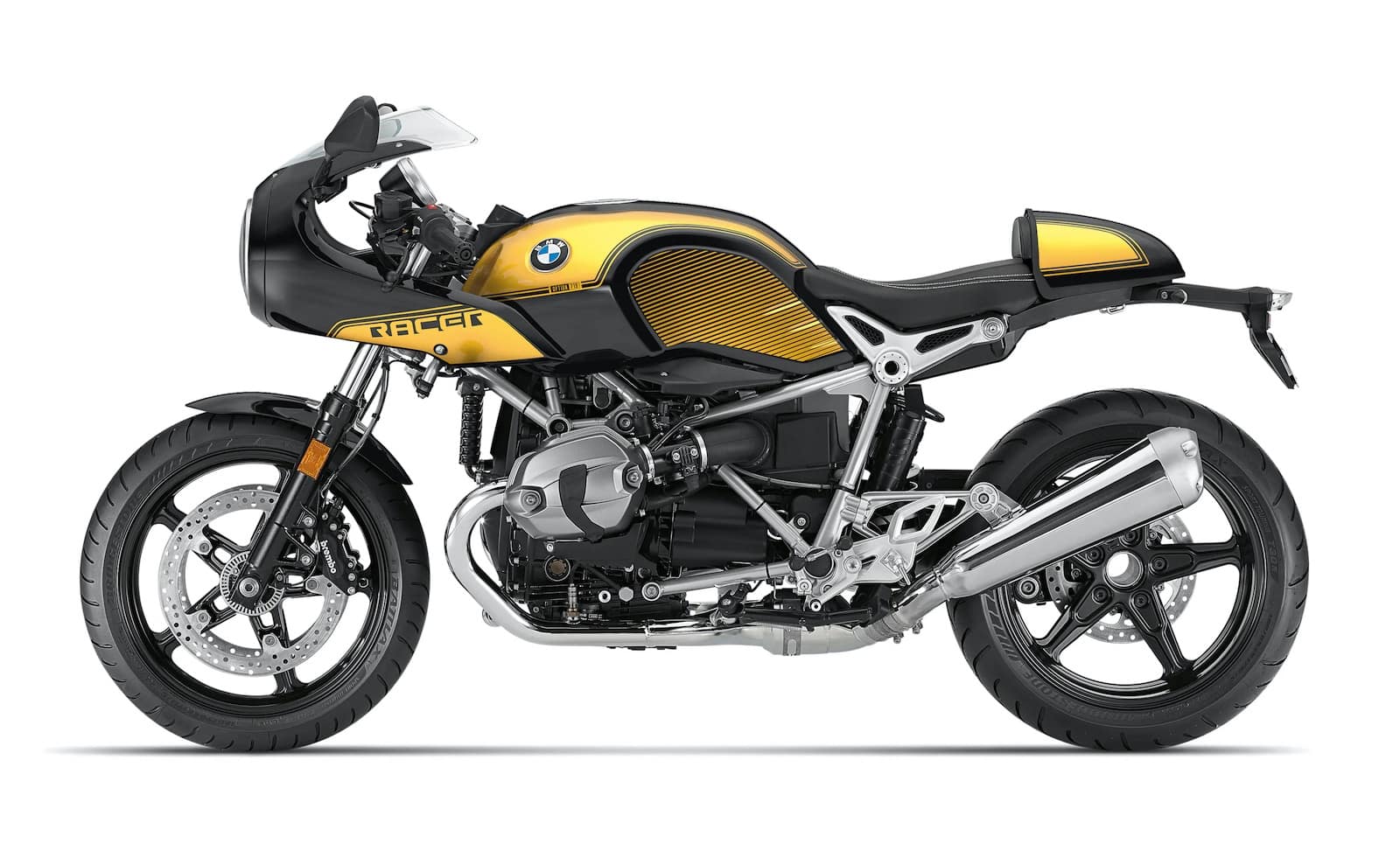 There was also the Racer S model, which I see for sale … almost never. People either didn't buy them, or keep them!
The BMW R NineT Racer S replaces the standard Racer's cast 17-inch wheels with wire-spoked wheels, and also added heated grips, chromed exhaust and LED indicators.
Why did the BMW R NineT Racer fail?
So what wasn't so good about the R NineT Racer?
There were a few things that weren't so great about it and which led to poor sales.
Not good suspension. The standard (not "upside-down") forks are the first give away that these aren't race-spec forks. The standard forks aren't even adjustable. This is a real let down, as its spiritual ancestor the R 1200 S had telelever suspension and even came with an Öhlins option. If you push the R NineT Racer hard, it bottoms out the brakes and rebounds too quickly, triggering the ABS.
Ground clearance — for a racy bike, the R NineT Racer doesn't really lean. It leans enough for commuting, of course, but it doesn't go anywhere near as far as it should. It's those cylinder heads! They do get in the way after a while.
Aggressive position — it's really sporty in riding position. This isn't a "sport tourer". The position is close to that of a S 1000 RR.
The combination of the aggressive riding position, moderate power, and not great suspension and ground clearance just didn't add up for many buyers. The Triumph Thruxton R is a more obvious choice, and BMW's stablemate the S 1000 RR would just be looking at you saying "excuse me? What about me?
The combination of the standard suspension, all that extra weight over the front wheel (created by the forward-leaning stance), and the narrow clip-ons means that the R NineT Racer is much less agile than its brethren. It's quite unwieldy at slow-speeds — you're constantly afraid of dropping it. And you'd be at high risk of it if the single seat weren't so low.
It's not to say that the R NineT Racer is unpleasant to ride. It's standard for a café racer — fun at slow to moderate speeds, and with inevitable wrist-ache because you probably are never going to take this bike too fast.
The biggest problem, I think (subjectively) is that people looking for an old classic tend to think of more upright-styled motorcycles, like the rest of the R NineT stable, or something like a Triumph Speed Twin (or the many other motorcycles of that style).
The suspension can be improved, though. Looking over forums, a few approaches are to modify the springs (to increase travel), to add cartridges, or just to replace them with Öhlins units. I like the simpler modifications, because those at least keep the conventional forks — meaning oil changes are easier.
Alternatives to the BMW R NineT Racer
If I were shopping for an R NineT Racer… and I always kind of am, every time I see one… then I'd probably first look at a Triumph Thruxton 1200 RS. And yes, I'd get the café racer cowl.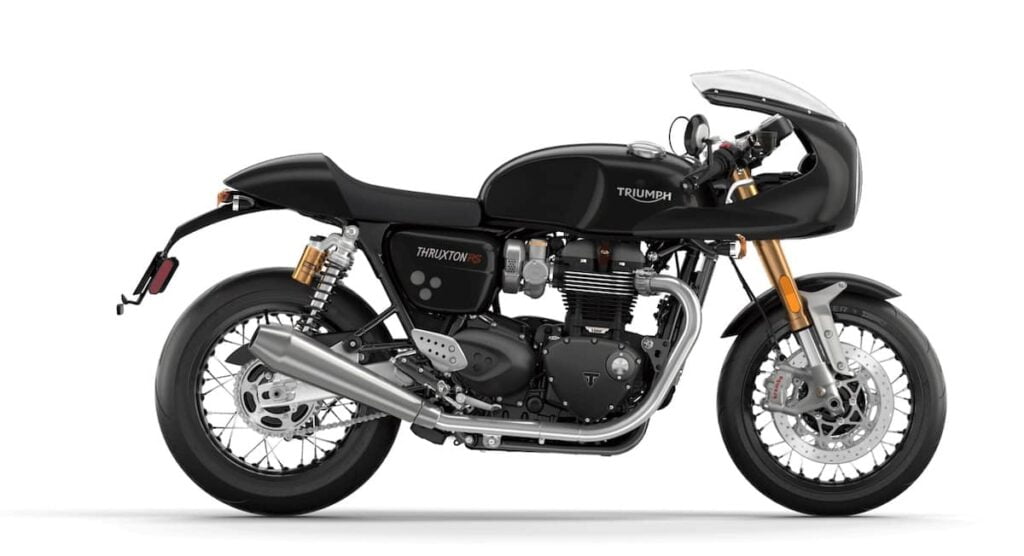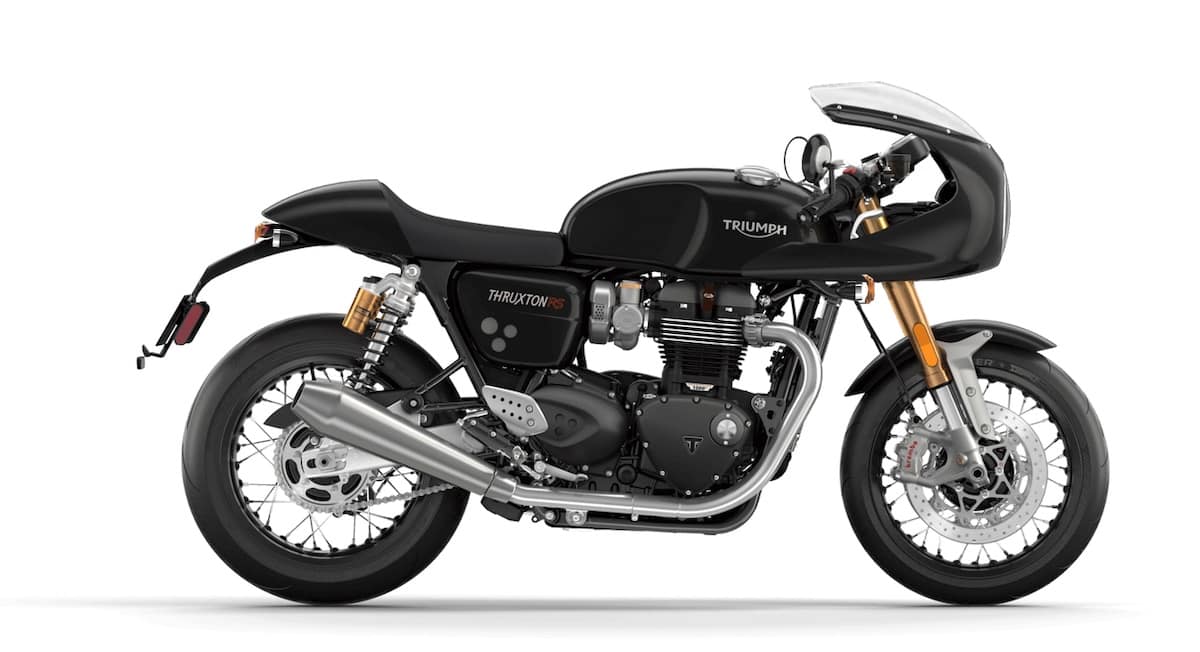 The Thruxton RS has similar performance specs to the R Nine T racer, is similarly attractive, but solves a few key problems:
Better suspension — the R and RS have better suspension than the standard
Better ground clearance — no big cylinder blocks that will get in your way
Better electronics — Late model Triumphs have cornering ABS, traction control, and everything you'd need.
The downsides? Well, it's not a boxer. It doesn't have that gorgeous single-sided swing-arm. And it has a chain, which is higher maintenance than a shaft drive.
All up, it'd be a tough choice for me. If I got the R NineT racer, I'd definitely invest in a suspension upgrade after a while.