Every year I put together a list of the best looking motorcycles. Here are my previous lists for 2019 and 2020. And this is my list of the best looking motorcycles of 2021!
Why do I keep doing this? Because for me, the aesthetics of a motorcycle mean a lot. I love the aesthetics of how a bike looks when I walk up to it, and how it feels when I ride it. It's an emotional release from an otherwise stressful life filled with deadlines and obligations.
Yes, you can't see a motorcycle when you're riding it. But for those of us who don't ride full-time (most people, I think), how beautiful a motorcycle is really adds to the experience.
2020 was an interesting year. For most people, it was a terrible year. For motorcyclists it was a very weird one, with travel restrictions, social distancing, short supply, and high used motorcycle prices in some parts of the world (like Australia). But one thing remained constant, and that was that motorcycle manufacturers continued to make machines to awe and inspire us, giving me plenty to window-shop for the coming year, and plenty of motorcycle eye candy for you.
Even though a few shipping and release dates have been pushed back, it hasn't stopped all the biggest brands from telling us generally what's coming. And there might just be a few surprised around the corner…
So here it is. My list of the best looking motorcycles of 2021!
See all the lists of best-looking motorcycles if you want to look at other pretty pictures:
Are you obsessed with motorcycles?
Well, I am. That's why I created this site — as an outlet. I love learning and sharing what others might find useful. If you like what you read here, and you're a fraction as obsessed as I am, you might like to know when I've published more. (Check the latest for an idea of what you'll see.)
The Best Looking Motorcycles of 2021 — Summary
Here are all the best-looking motorcycles of 2021, according to my very subjective opinion.
If you think I've missed something, leave a comment, or send me a note!
There are very few "ugly" motorcycles out there, but if what you mention is a really worthwhile thing to add, I'll add it.
Oh, and yes I've definitely missed some of the beautiful motorcycles this year. I can't include everything! And I've also missed out on a few interesting but not terribly inspiring looking bikes, like the Honda Rebel 1100 — I've got a separate list of the best motorcycles of 2021 for riders.
2021 Harley-Davidson Sportster S (previously Custom 1250)
Update — the Custom 1250 has as of mid 2021 been released as the 2021 Harley-Davidson Sportster S. Read the full reveal here — what's changed and how it's different.
I used to be one of those people who said I would never be a Harley-Davidson guy. I like metric units, and I don't even think I have any imperial unit sockets…
But over the past five years both Harley-Davidson has changed, and I've become… er… less… young.
Then, for 2021, they promised that this would come out, the Custom 1250: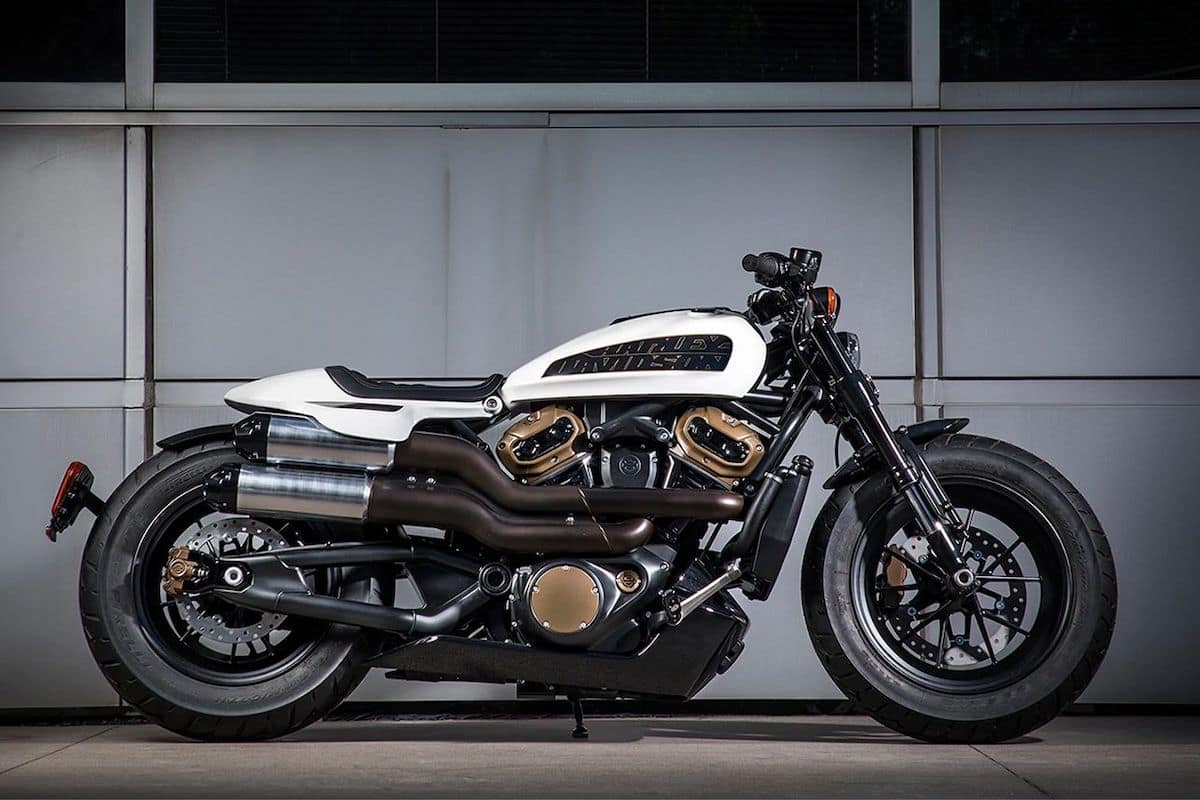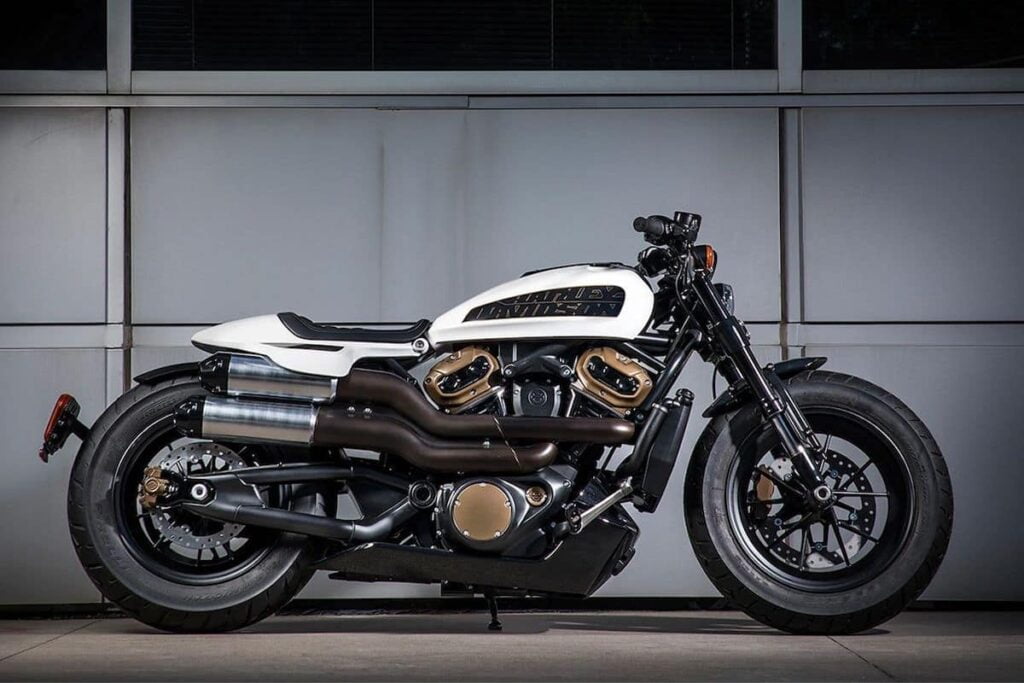 Holy smokes! Where did this come from??
One theory — I really like what Keanu Reeves has been doing with Arch Motorcycle, taking Harley-Davidson motors and changing everything else (actually, including the motor). I can't help but think that HD has been taking notice of Arch and a few trends and been thinking: what can we do to attract a younger crowd?
We don't know much about the 1250 so far other than the name (and the implied displacement), that it's coming out in 2021, plus a few things you can see like the style of suspension and braking, but I know I like what I see.
Damon Hypersport SE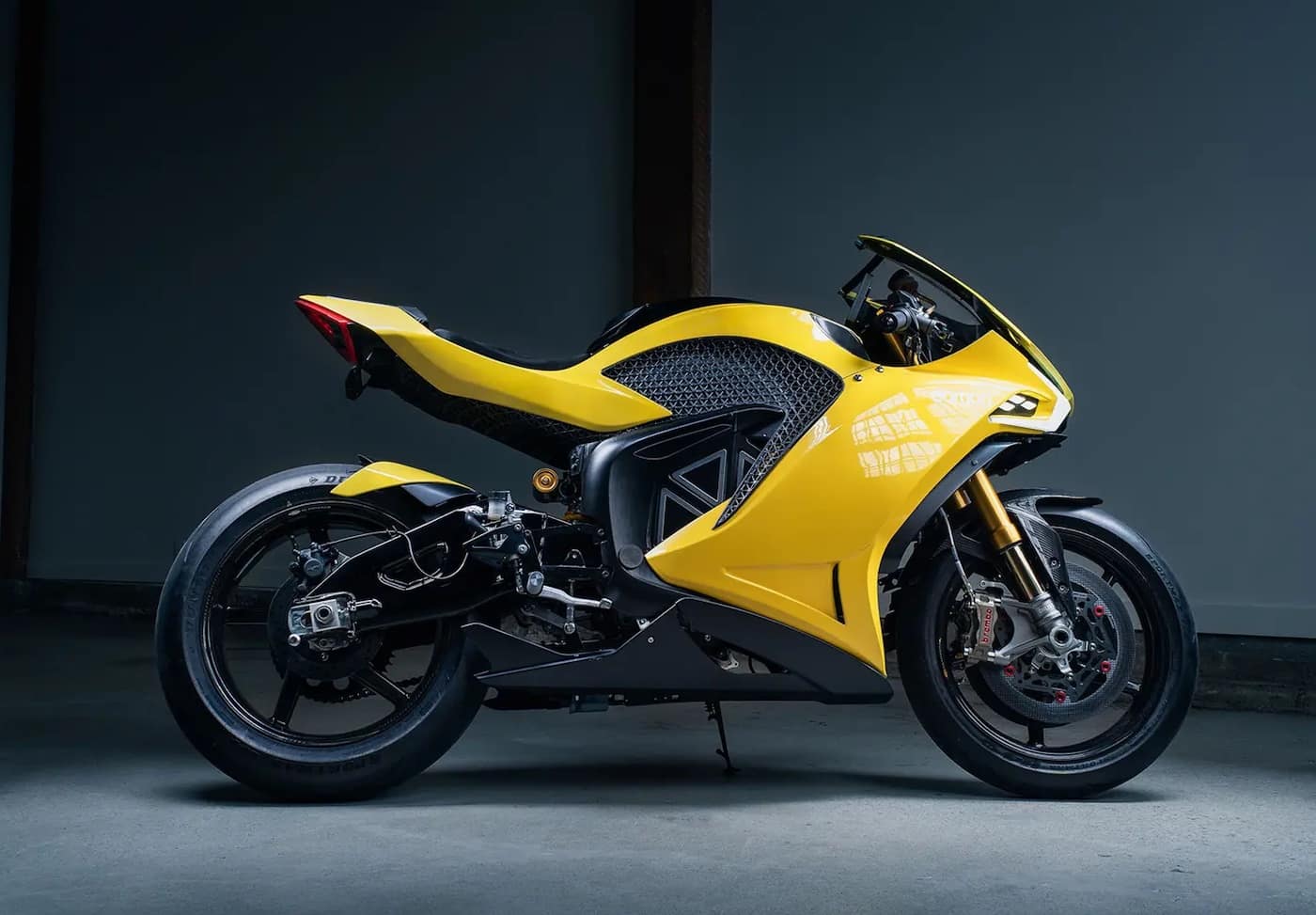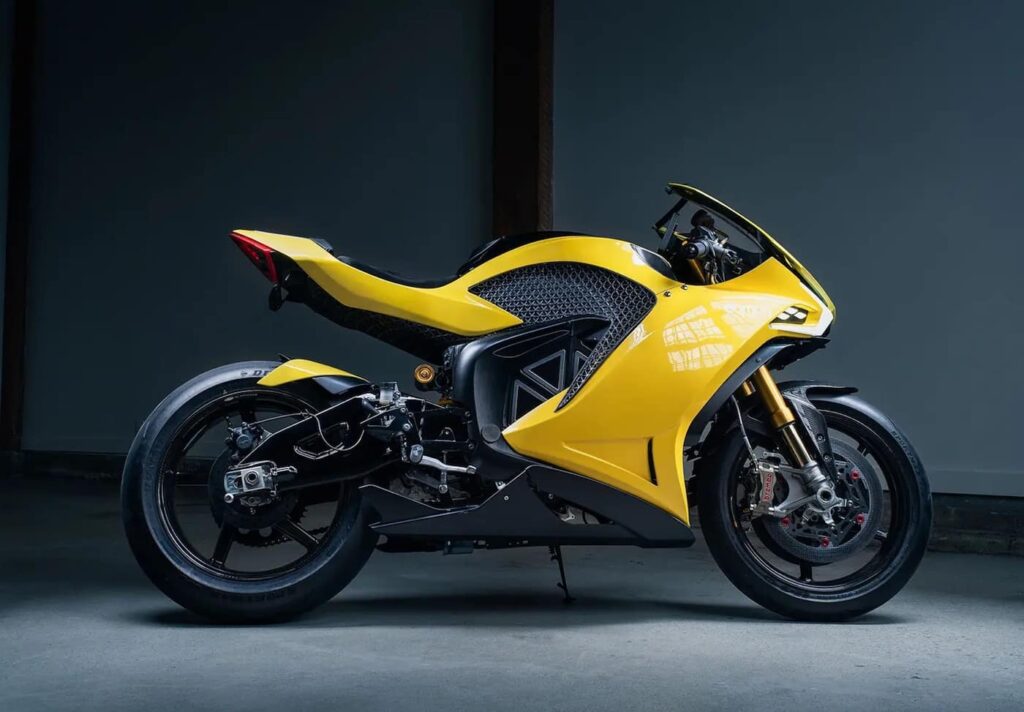 Damon has been producing some pretty amazing-looking electric motorcycles for the past year or so. But I thought it would be interesting to include their 2021 creation… which is also their cheapest (or least expensive) one!
Damon, in case you didn't know, produces high-tech electric motorcycles that are long-range, fast, AND really good-looking. I do really like the Harley-Davidson LiveWire, but it really just "meets expectations" for aesthetics.
The Hypersport SE is Damon's attempt to make something a bit cheaper. It has a bit less range (108 miles) and it's a bit slower (at 120 mph), but it's also significantly cheaper at US$16,995 — which is "cheap" for an electric sports motorcycle.
BMW M 1000 RR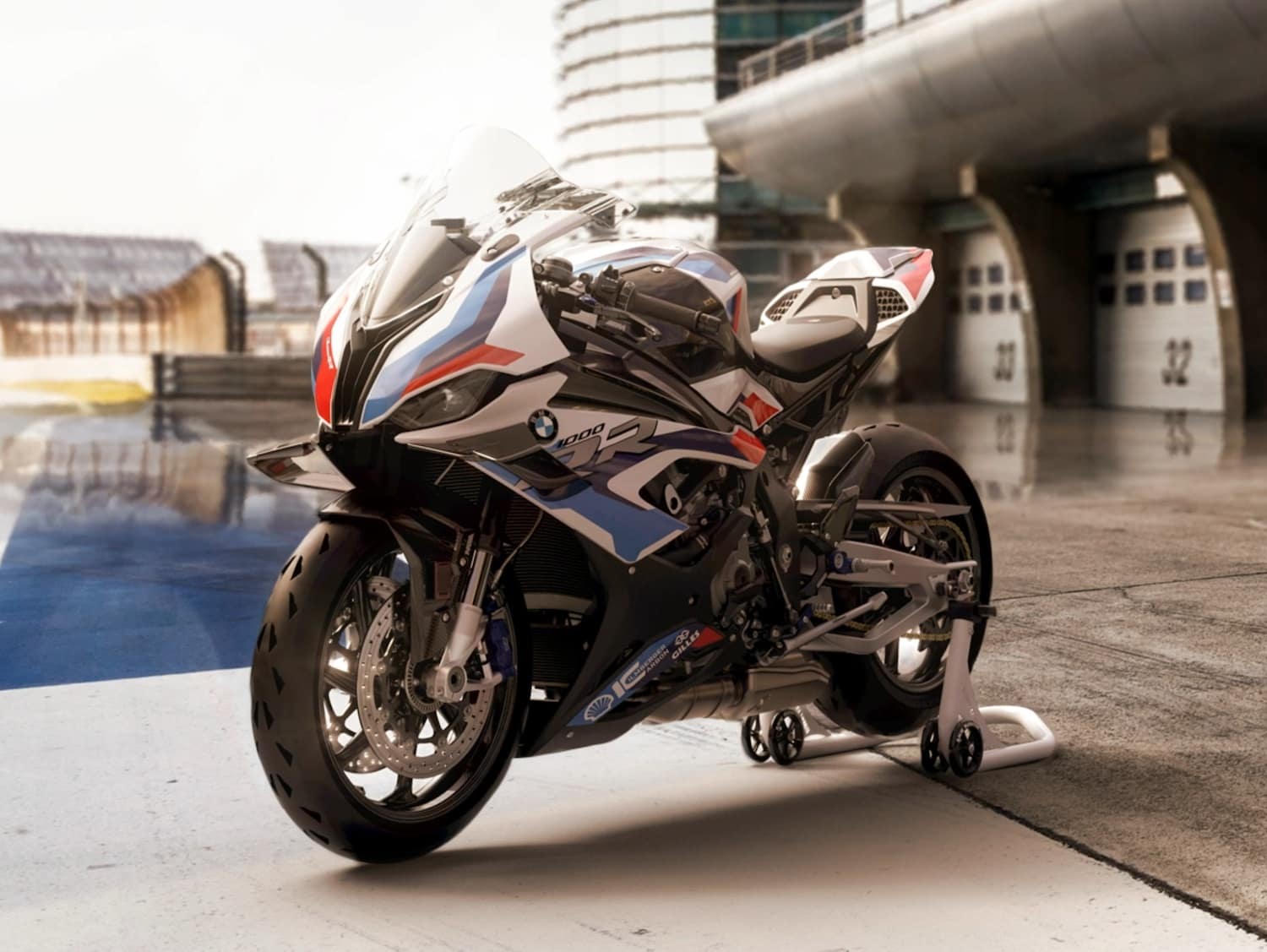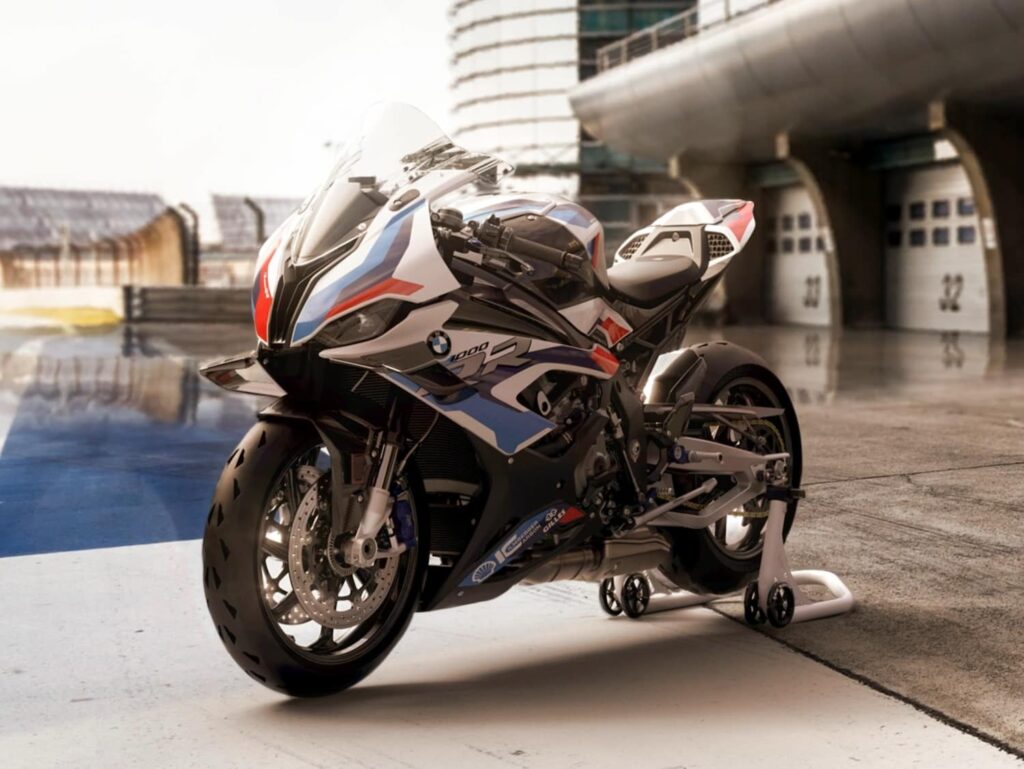 The M 1000 RR is the first "M" model from BMW. It doesn't replace the already fast (and good-looking) S 1000 RR, it just enhances it with more power, more torque, less weight, more powerful brakes, and of course, with winglets.
Apart from looking the business, the M 1000 RR produces a stomping 158 kW (212 hp) and weighs only 192 kg fully loaded. Fully loaded!! That's the same weight that 600-class bikes are. Actually, the 2021 Suzuki GSX-R 600 weighs 193 kg wet!
There are other supersport-class motorcycles that look incredible, like the Panigale (that I featured in other years) and the RSV 4. The M 1000 RR lacks things like a single-sided swing-arm or an under-seat exhaust, but the package really comes together, anyway.
BMW R 18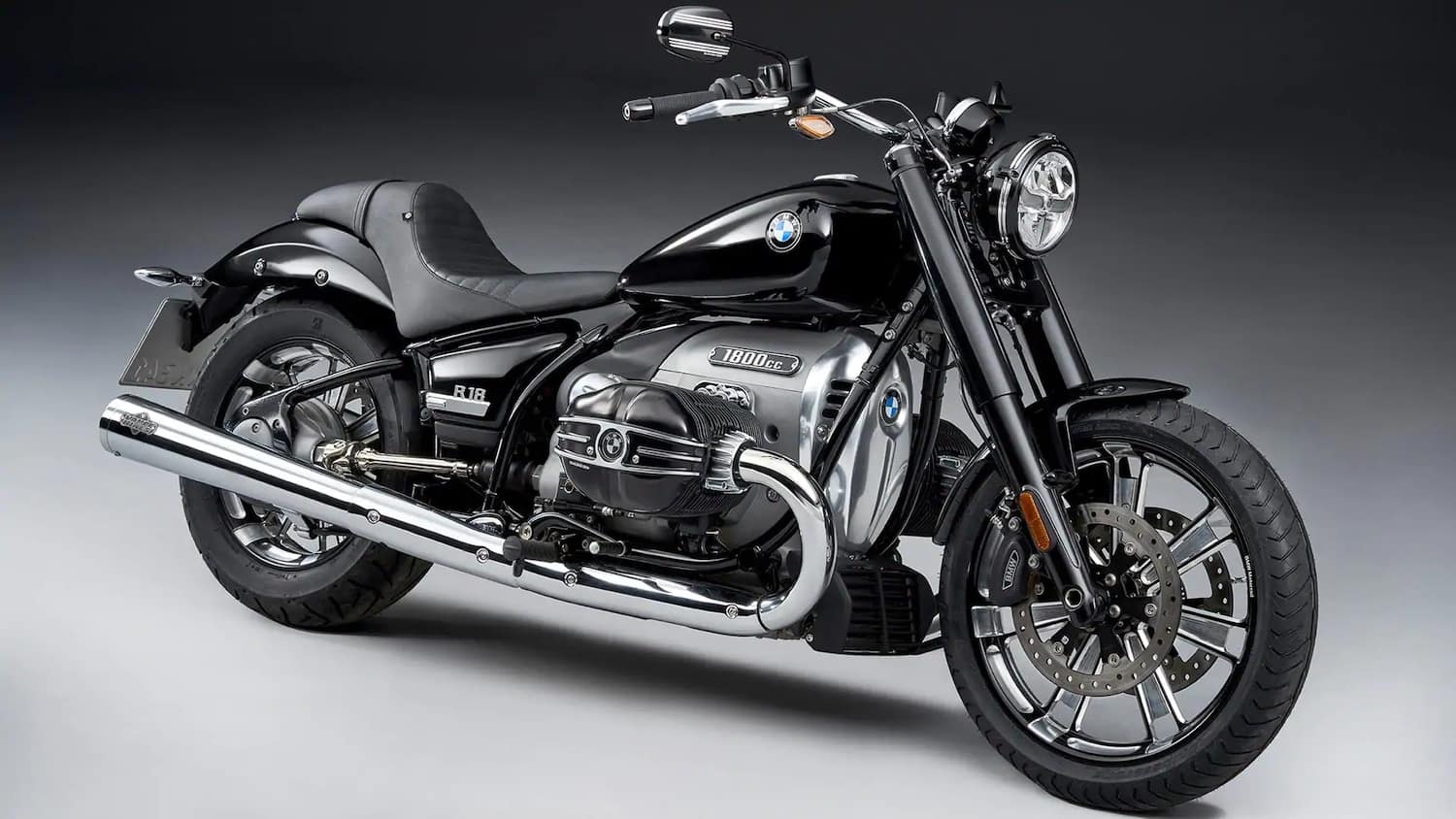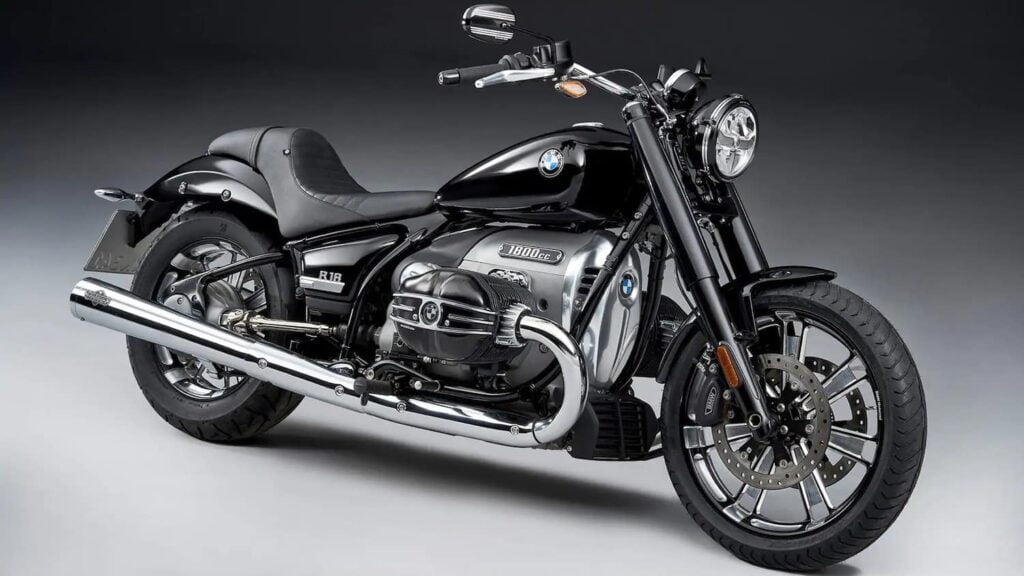 You could get the BMW R 18 in 2020, but I'm personally still reacting to the fact that it exists. A cruiser? BMW hasn't done one of these in about two decades.
The R 18 is a boxer cruiser with an 1,802cc engine on top of a minimalist chassis. It's built for torque, producing 158 Nm (117 lb-ft) at 3,000 rpm, over 90% of which is available from 2,000 rpm. Top power is a more sedate 67 kW (90 hp).
It comes with ABS (already rare in the cruiser world), but lacks a few other tech features you'll find on high-end BMWs like cornering ABS (which became available in later editions). Cruise control is an option.
But the style of the R 18 is what really stands out. This is the first cruiser I've ever seen from BMW that makes me think "Wow, das ist ein wunderschönes Motorrad!".
BMW R Nine T Option 719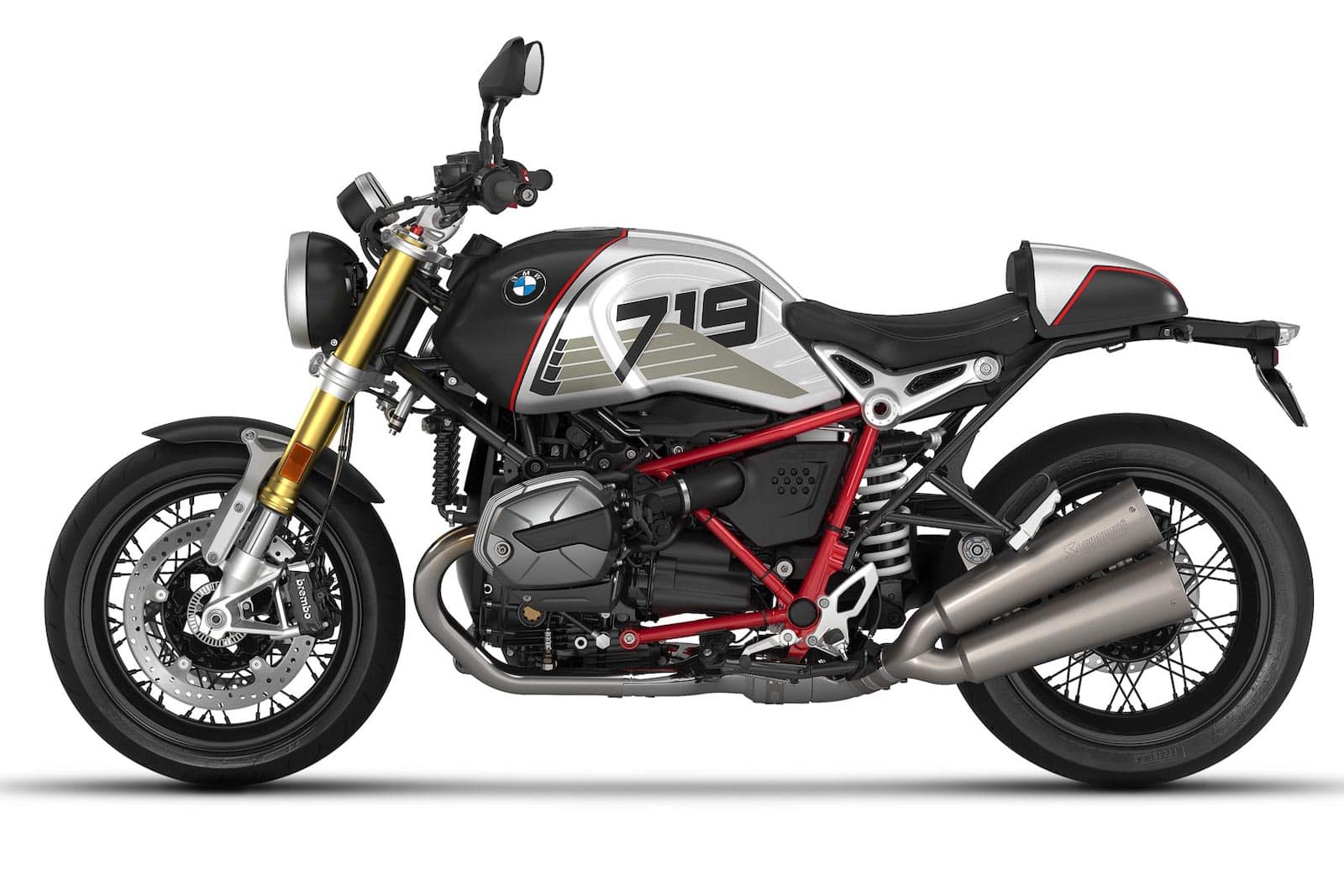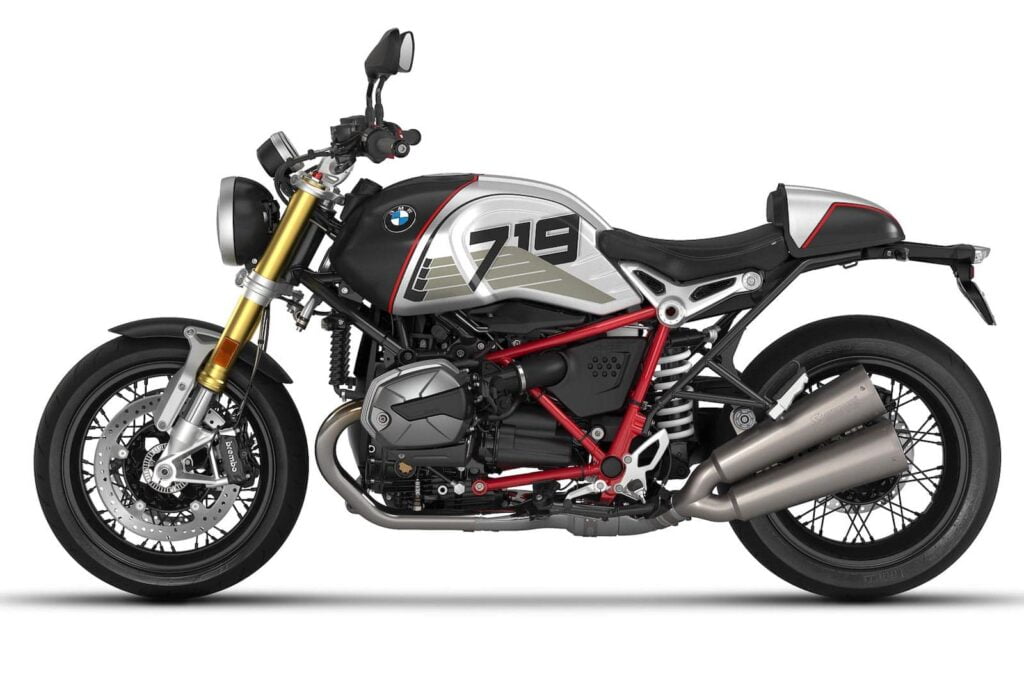 I've been partial to the R Nine T ever since they first came out. The R Nine T Racer would have been mine, except the position was just a bit too aggressive for everyday use.
BMW updated its whole range of R Nine T motorcycles in 2021 to get the electronics package that the S series has had for a while — ride by wire, with cruise control and cornering ABS. So that means you get all the personality of BMW's oil-cooled boxer twin and all the electronics of the 21st century.
They still look the bee's knees, too. Every motorcycle in the R Nine T line-up looks great, but I favour the standard R Nine T for having more advanced front suspension (which you can see in the upside-down forks).
I ended up getting my own 2017 BMW R nineT. See my exploration of the whole BMW R nineT model range here.
Ducati Scrambler Nightshift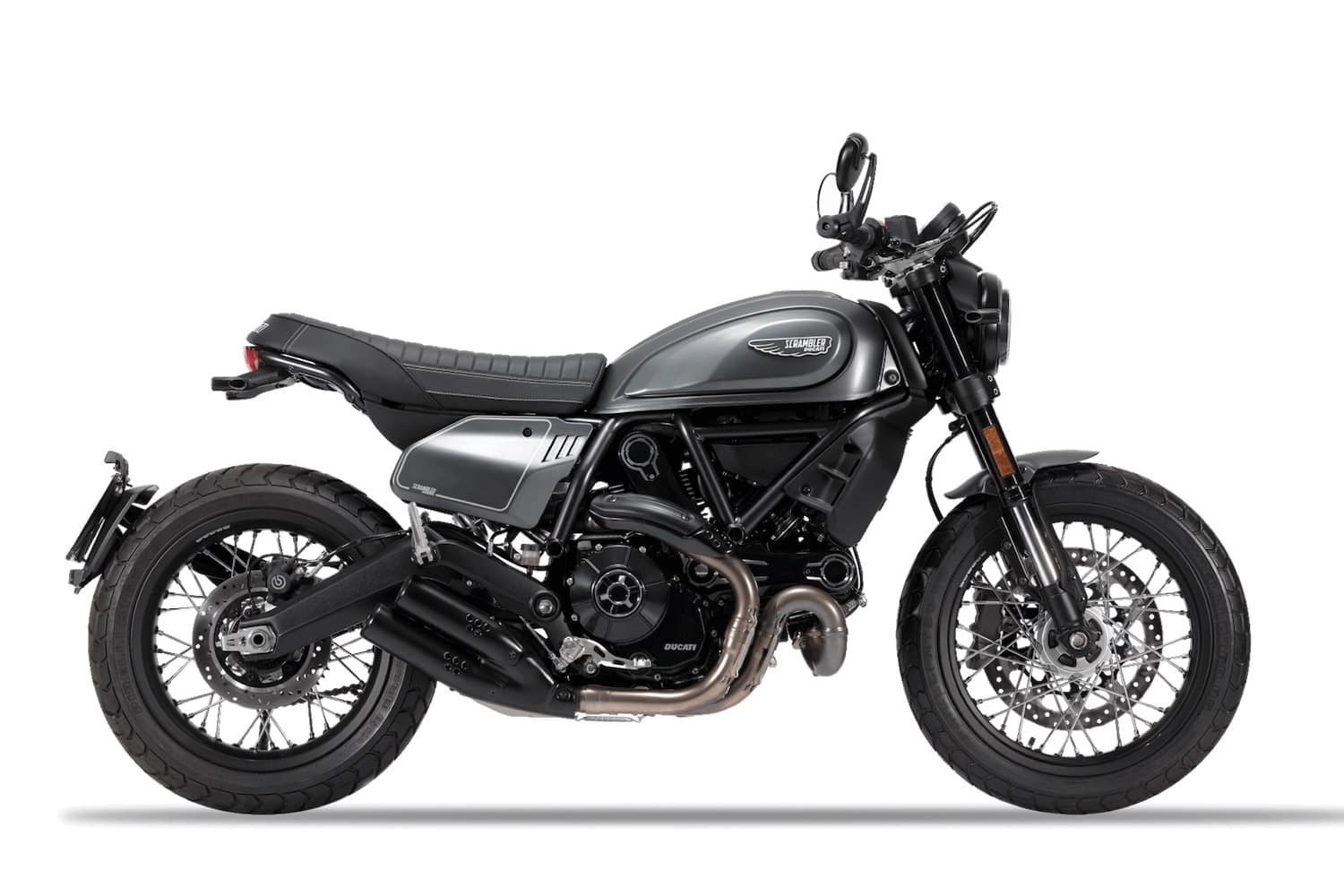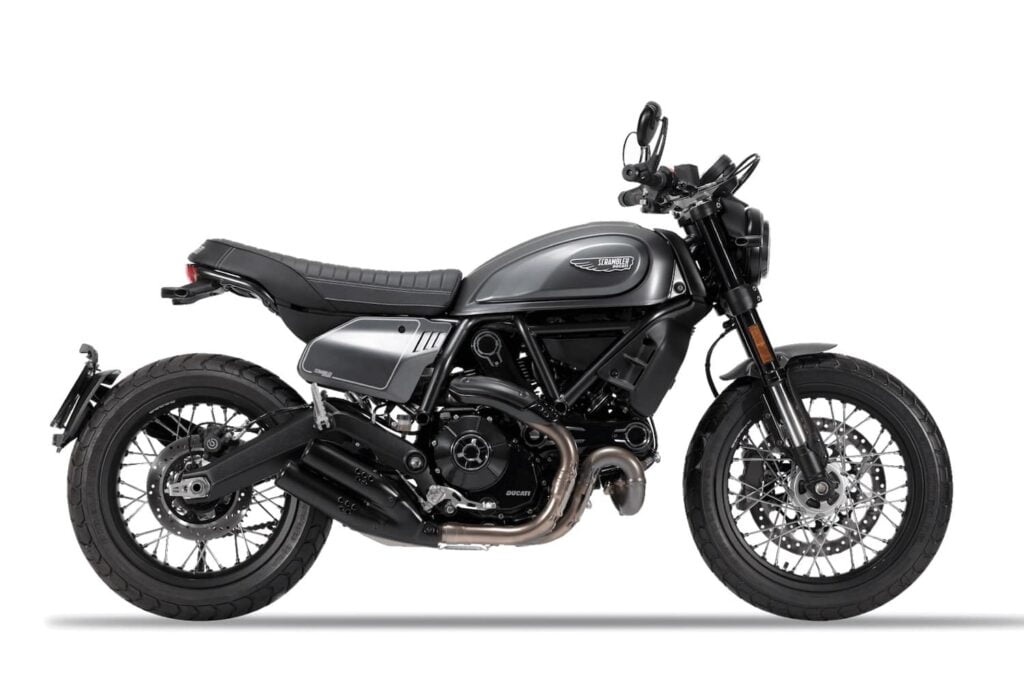 I've always liked the Ducati Scrambler in principle, but found the design to be a little plain. They lack the pizzazz of nearly every other motorcycle in the Ducati line-up, and always seemed like an intentionally cheaper bike.
But Ducati has made their base-model Scrambler a little more interesting this year by blacking it out! It results in a much more aggressive look for the otherwise modestly powered motorcycle.
The Scrambler a fairly simple engine — you still have 12,000 km (7,500 mile) valve service intervals to deal with. Ah Ducati, it pains me to love you…
Ducati XDiavel Black Star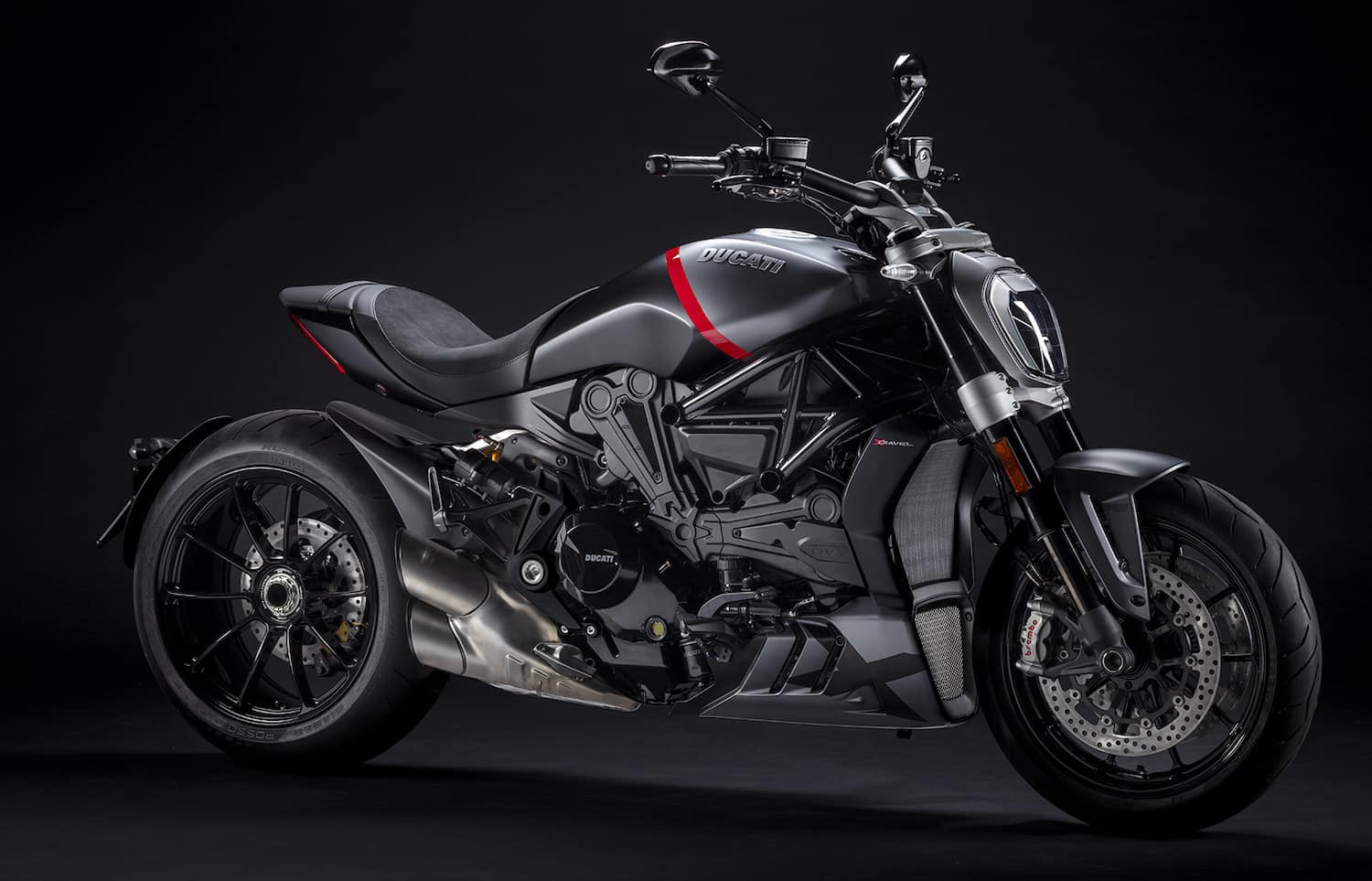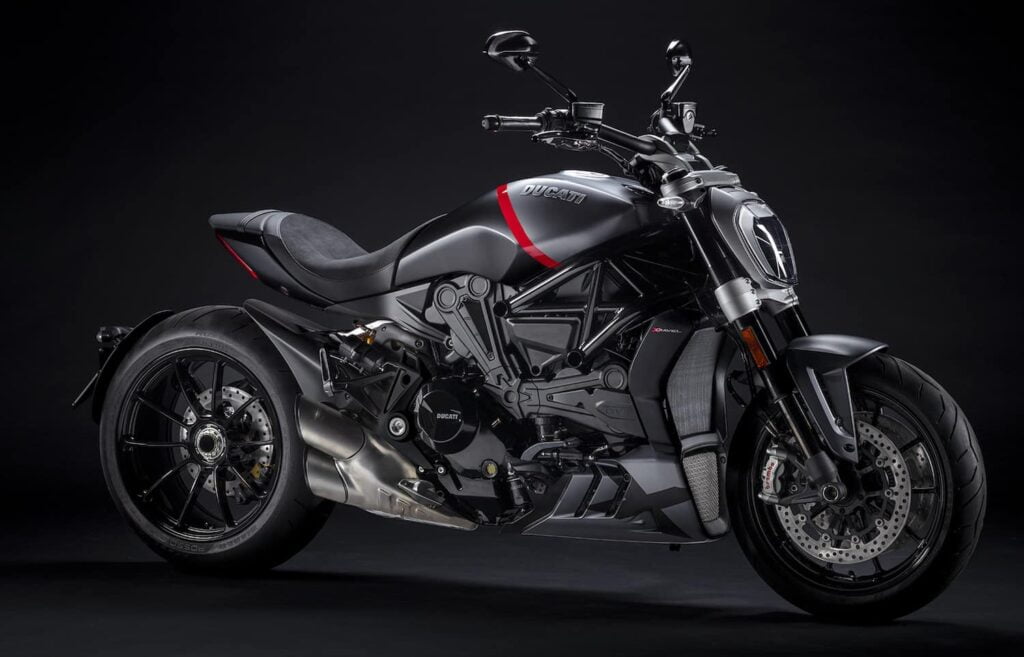 The Ducati XDiavel (and its stablemate the Diavel, which has a more "upright" seating position) has always been an extremely beautiful machine to look at.
In 2021, Ducati has gone the extra mile by releasing the XDiavel Dark (which is darker) and the XDiavel Black Star (which is even darkerer!). The Black Star is matt black, which looks cool, but won't win any safety awards when riding at night time. It also has touches of red and graphite.
The 2021 XDiavel also has a more comfortable riding position, and the 1262 cc V-twin Testastretta ("narrow head") DVT engine is now Euro 5 compliant. It pumps out slightly more power, a massive 119 kW / 160 hp at 9500 rpm, with most of the huge 130 Nm (16 lb-ft) of torque available from 3,000 rpm. This is all the more incredible when you remember it's quite light for a cruiser at only 247 kg (545 lb) — that's about the same weight as the 2021 Honda Rebel 1100, which makes about half the power.
See our complete model guide to the Ducati Diavel / XDiavel.
Moto Guzzi V7 Special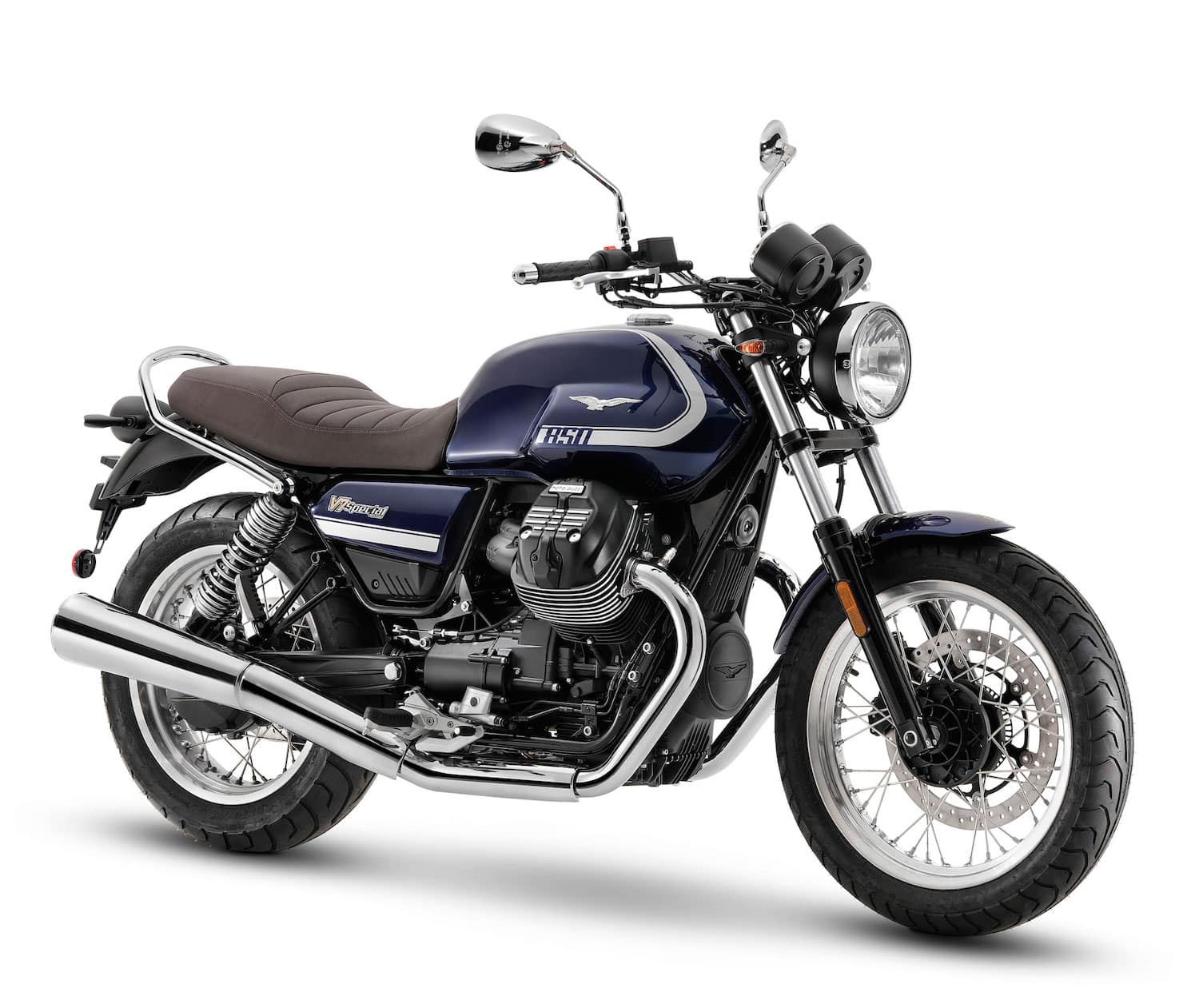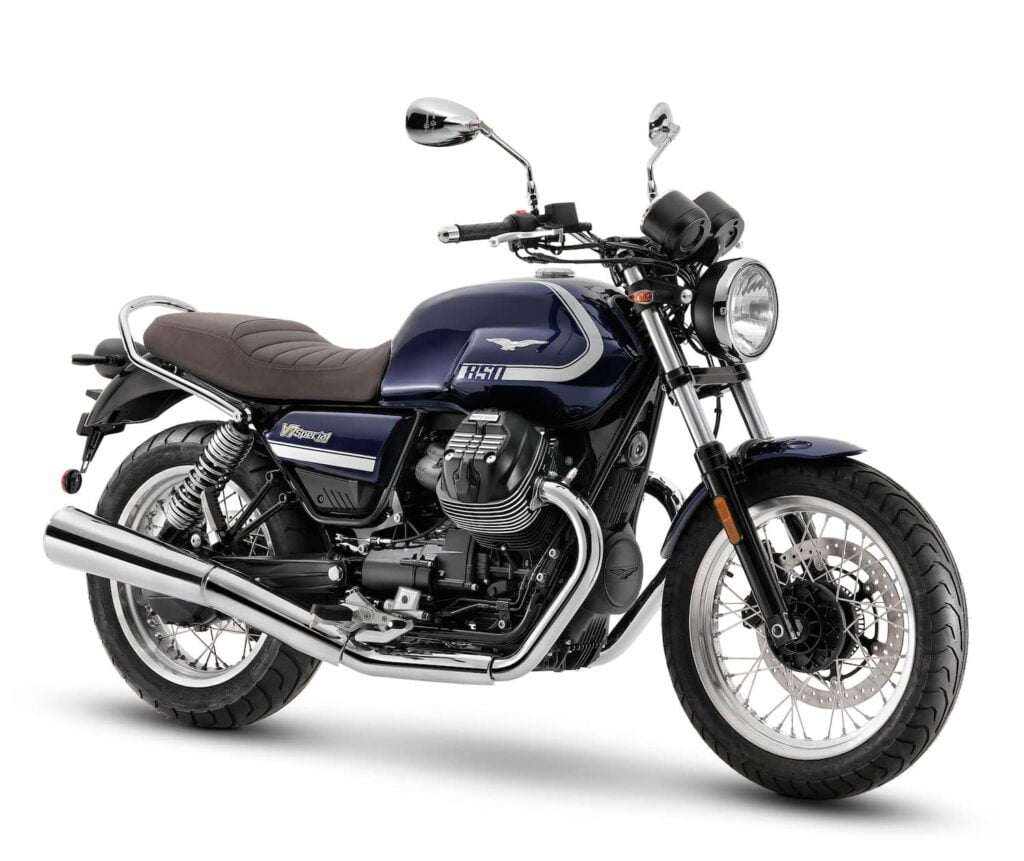 It's hard to not like what Moto Guzzi does with all their motorcycles.
The V7 has been a favourite of mine for years, but thankfully they've updated it for 2021, giving me even more reason to put it in this list. The new 850cc engine (brought from the V85 TT) puts out a gentle but adequate 65 hp (increasing from the sedate 52hp), plus a few aesthetic improvements like re-routed exhaust pipes, and improved side panels and mud guards.
The Moto Guzzi V7 has always been pleasing to look at and this is still true in 2021.
Kawasaki Z H2 SE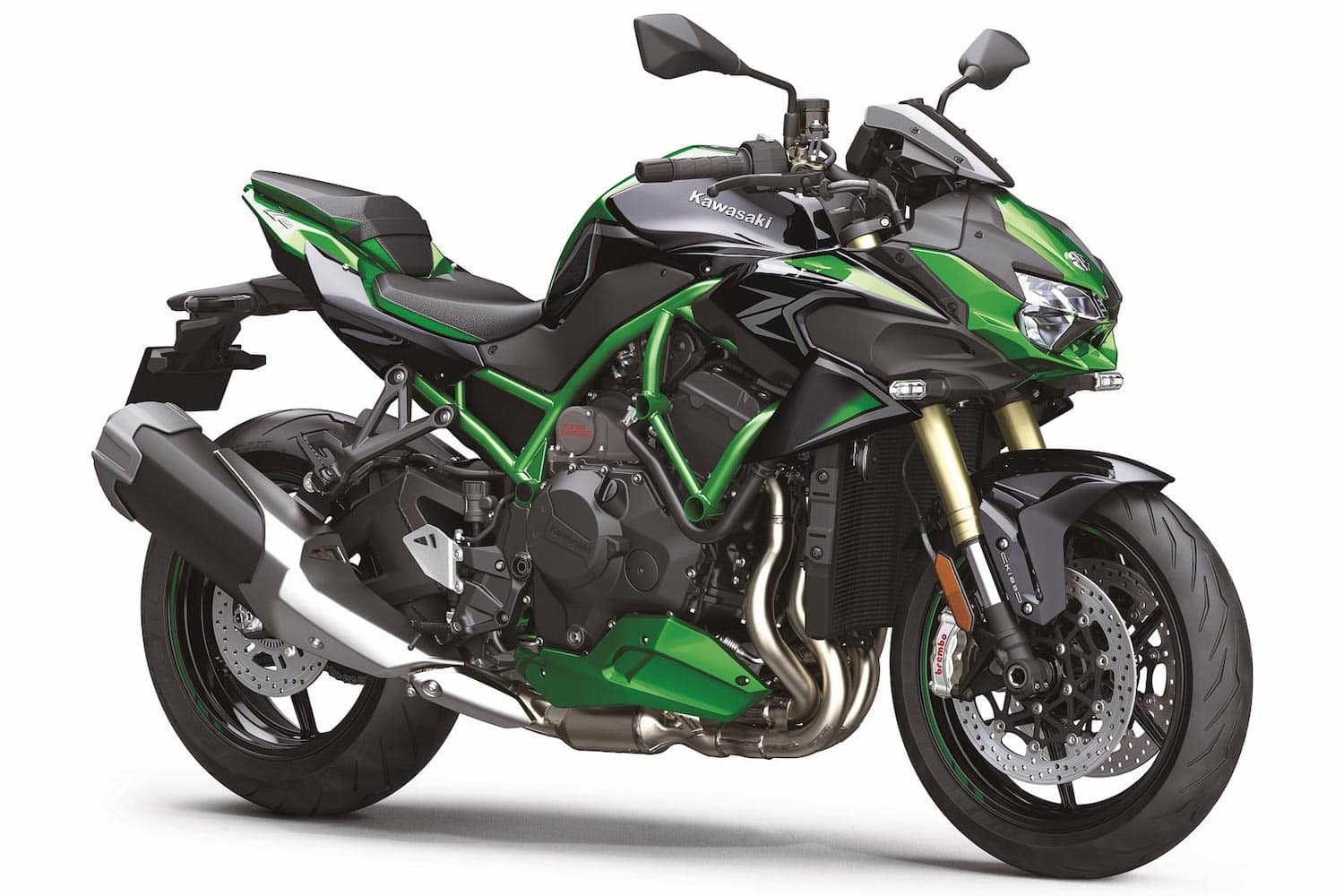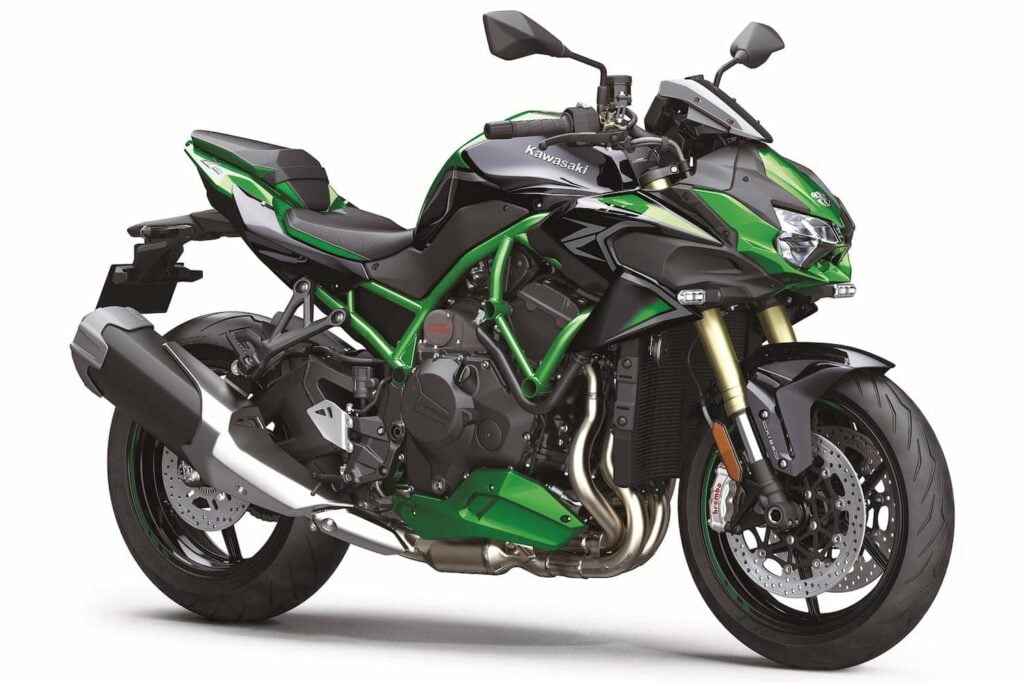 The Kawasaki Z H2 SE might just be the polar opposite of the gentler bikes in this list like the Meteor 350. I mean, it has around ten times the horsepower.
The SE model improves on the standard H2 with a suspension upgrade — electronic suspension. You've seen it on a few other Kawasaki models, and now it's on this one, too.
I've liked everything in the H2 line, but I really like the nakeds for exposing that trellis frame, something Ducati has eschewed with the 2021 Monster (and that's why it's not in this list, because it's my list!). And for the sheer lunacy of a ~200hp naked motorcycle, courtesy of a supercharged 200hp naked.
Like I said about the MT-10 in 2019, we'll look back on this motorcycle and think: really? Was that necessary?
And this is what will make the Z H2 iconic — a bike almost guaranteed to be in museums.
See my guide to the Kawasaki H2 line here.
Suzuki GSX1300R Hayabusa 3rd Gen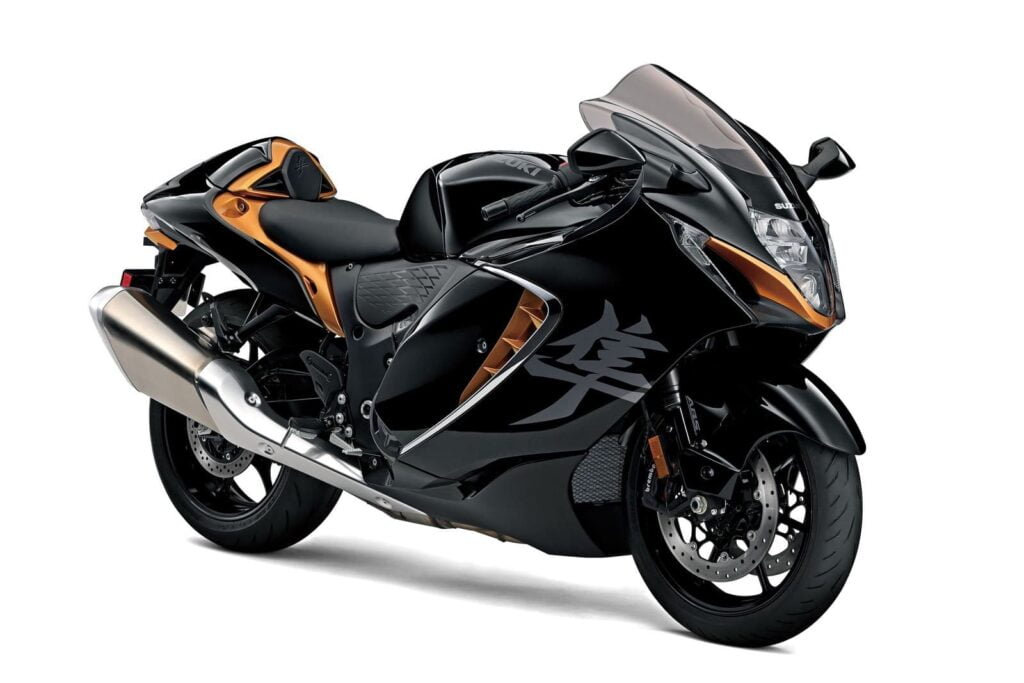 This is the controversial entry of the year! Even more so because it's a 2022 model, but giddy owners are taking deliveries from mid-2021.
The Hayabusa has a design that's somewhat polarising. Some hate it, thinking of it as bulbous, preferring (if you even like superbikes) the Kawasaki ZX-14R. Some — like me — love it, and think it looks like it was fashioned in a wind tunnel (which it was).
The Suzuki GSX1300R Hayabusa had very old technology for a long time. It has had ABS and power modes since 2013, but has lacked traction control and cornering ABS while many of its competitors (like the otherwise very similar Kawasaki ZX-14R) have added them — and the Hayabusa definitely had them.
But Hayabusa has always stuck to its guns in the design department. And I'm glad. It had been on my "must-own" list for a long, long time.
In 2021, Suzuki announced the 3rd gen Hayabusa. It has largely the same engine, but tuned for new emissions regulations, so it has a large exhaust and a slight downgrade in top-end power (down to 187 hp from 194). But that should be fixable with a tune…
However, the 2021 Hayabusa does have traction control and cornering ABS via an IMU, just like its Suzuki stablemates the Katana and the V-Strom 1050XT. Makes sense. It even gets cruise control, and a customisable speed limiter, too.
I personally still prefer the 2nd gen Hayabusa aesthetically. See my full guide to the Suzuki Hayabusa here.
Royal Enfield Meteor 350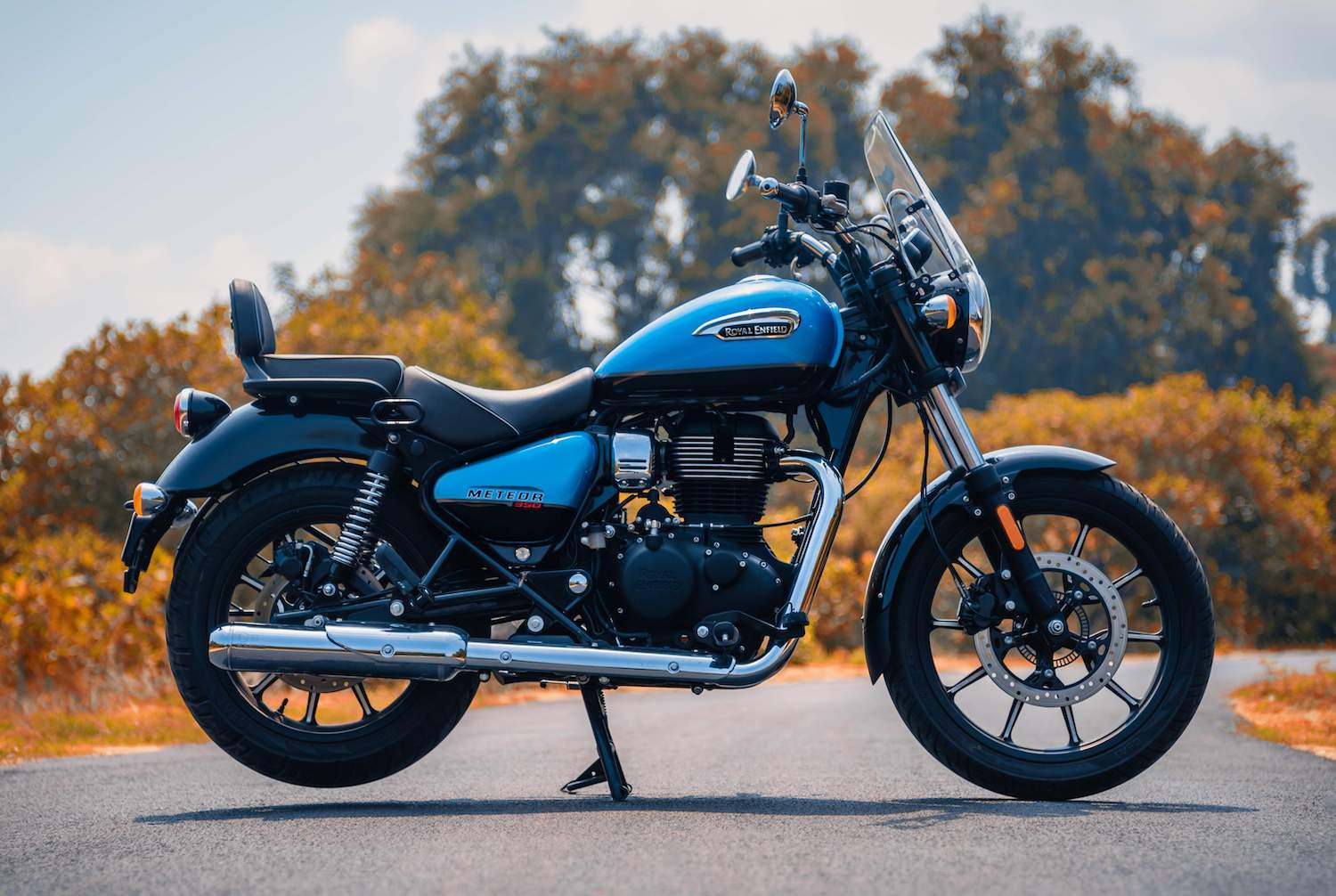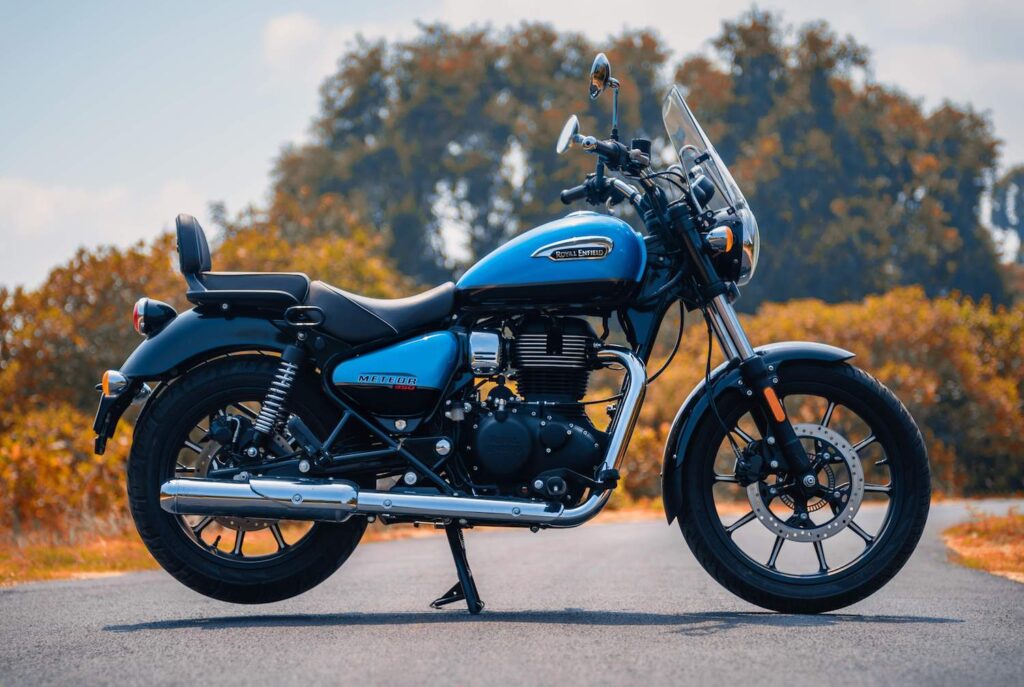 The Royal Enfield Meteor 350 is a funny addition to the list. Really? A 21 horsepower (15 kW, a number so small I was afraid to calculate it), single-cylinder engine?
The thing is, the Meteor is just so damn cute. Look at those lines — it's reminiscent of a Triumph Bonneville or a Kawasaki W800. And up close, the quality is very high — the paint is a lush, deep colour, and it doesn't seem cheaply put together at all.
Not everyone has US$20K to drop on a gorgeous BMW R 18, nor does everyone in the world have fast roads and lax policing, so it's only fair that nice-looking motorcycles like those from Royal Enfield exist.
Have a look at my comparison of another good-looking bike, the Honda CB350, and the Meteor 350 for more details.
MV Agusta Superveloce 800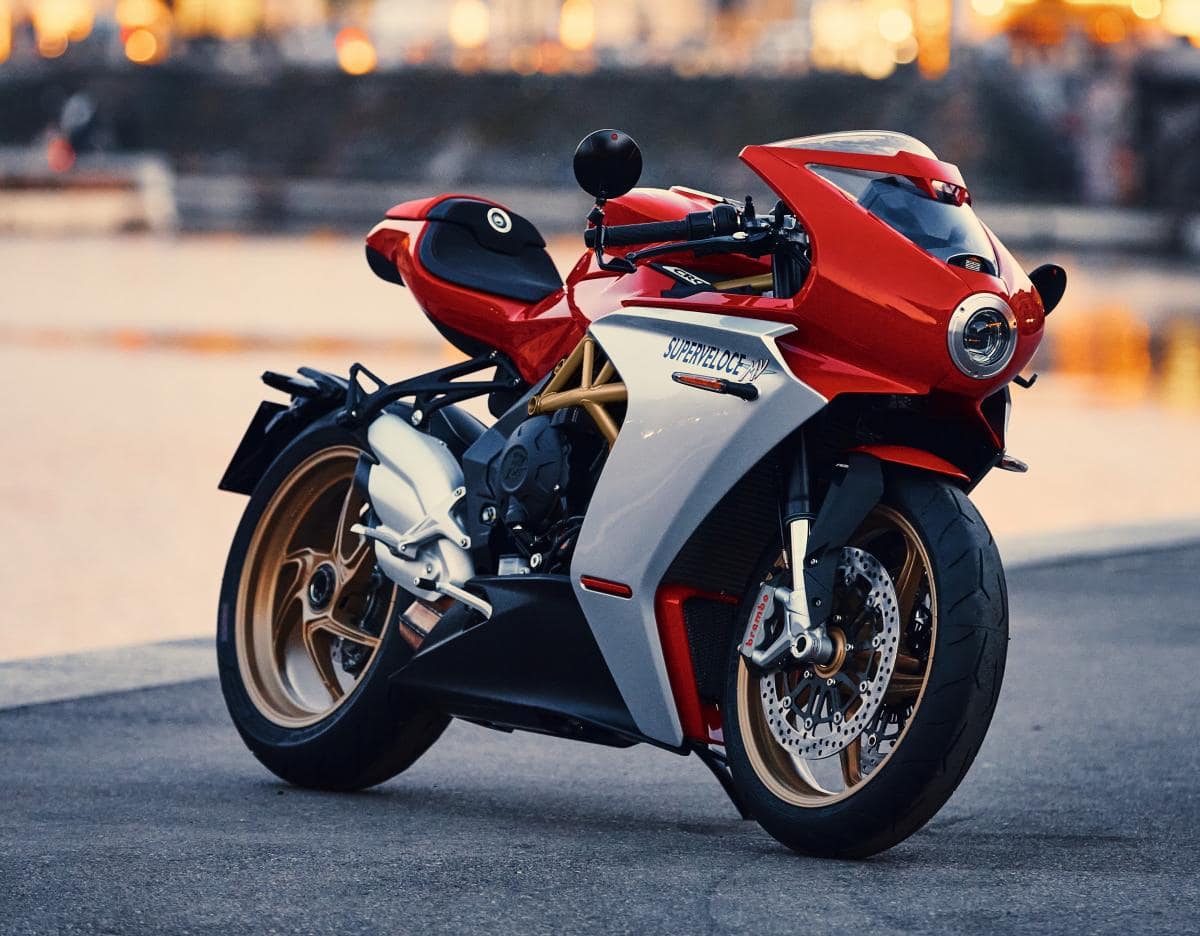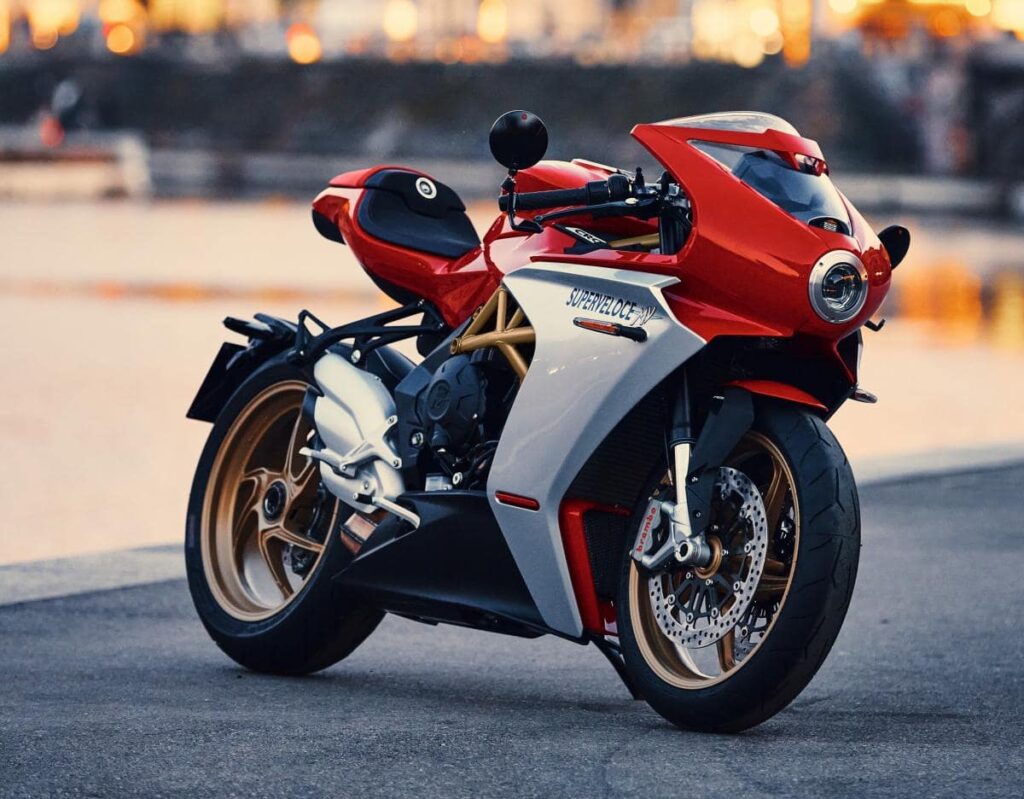 MV Agusta calls themselves creators of "motorcycle art", so I'd be remiss not to include at least one model they offer.
Every year I write this list, I look at MV Agusta's range and I think "Should I just include all of these?"
The Superveloce 800 has that "cafe racer" look with the round headlight and sportbike cowl that very few manufacturers have dared do.
On top of that, it really seems like a riders bike. The 800 has a modest 798cc three-cylinder engine that puts out a maximum torque of 88 Nm (65 lb-ft)… but rev it up to 13,000 rpm and you'll get it to push out 110 kW (148 hp)!
The Superveloce also comes with a lot of tech for a bike with a classic design, including cruise control, a quick-shifter, and traction control. However, it lacks cornering ABS.