I've put together my dream wish-list of 2020's best motorcycles for you to drool over as well.
I shop for motorcycles like it's a bad habit. So much so that I knew this list of the best looking motorcycles of 2019 from the top of my head!
I'm a big fan of classic motorcycles. They look good, they get a lot of attention, and they're the motorcycles I dreamed of when I was younger.
But I still appreciate the reliability and safety of something new. Fuel injection. Standard ABS. And the confidence that it hasn't been crashed, and knowing exactly how it has been maintained.
And that's why I look for motorcycles with classic lines and designs. I want something timeless!
The following are the best-looking motorcycles available new in 2019, in my extremely subjective opinion.
Update — this became a popular post, so I continued adding lists of what I think are subjectively the best-looking bikes of each year. Worst case, you disagree, but at least in the meantime we've spent a while looking at bikes.
See all the lists of best-looking motorcycles if you want to look at other pretty pictures:
Are you obsessed with motorcycles?
Well, I am. That's why I created this site — as an outlet. I love learning and sharing what others might find useful. If you like what you read here, and you're a fraction as obsessed as I am, you might like to know when I've published more. (Check the latest for an idea of what you'll see.)
Kawasaki Z900RS Café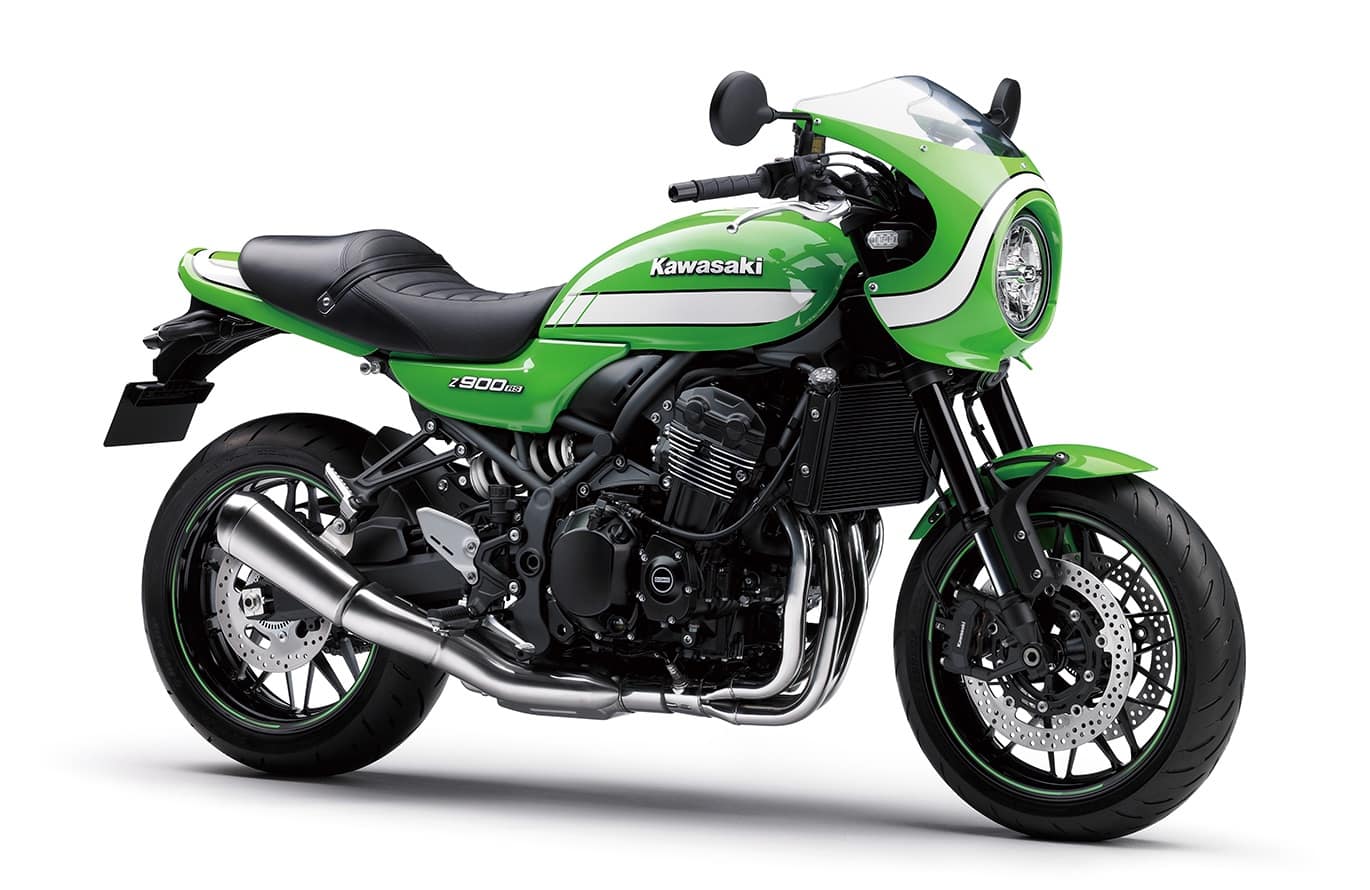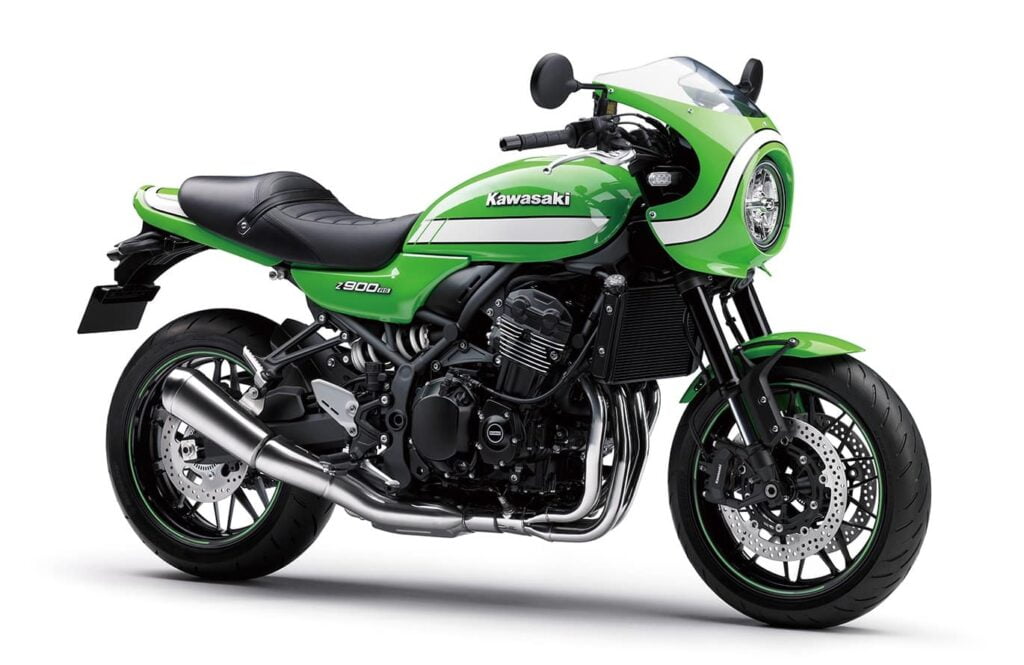 This takes first place for me in this year's list of beautiful machines. I can't stop looking at it. It hearkens back to two other machines, firstly the ZRX1200R, sold between 2001 and 2004, and prior to that the Eddie Lawson racing motorcycles.
I'm fairly sure this will be a future collectible if people still ride gasoline-powered motorcycles in the future!
(For more on the full history of the Eddie Lawson Replica motorcycles, see this detailed guide.)
It even looks good in other colours. But you'd be mistaken to get it in anything but green; that's the colour that will age the best. It's the most sought-after colour for ZRX1200Rs.
(Unfortunately the Z900RS version is slightly de-tuned compared to its naked brother, the z900.)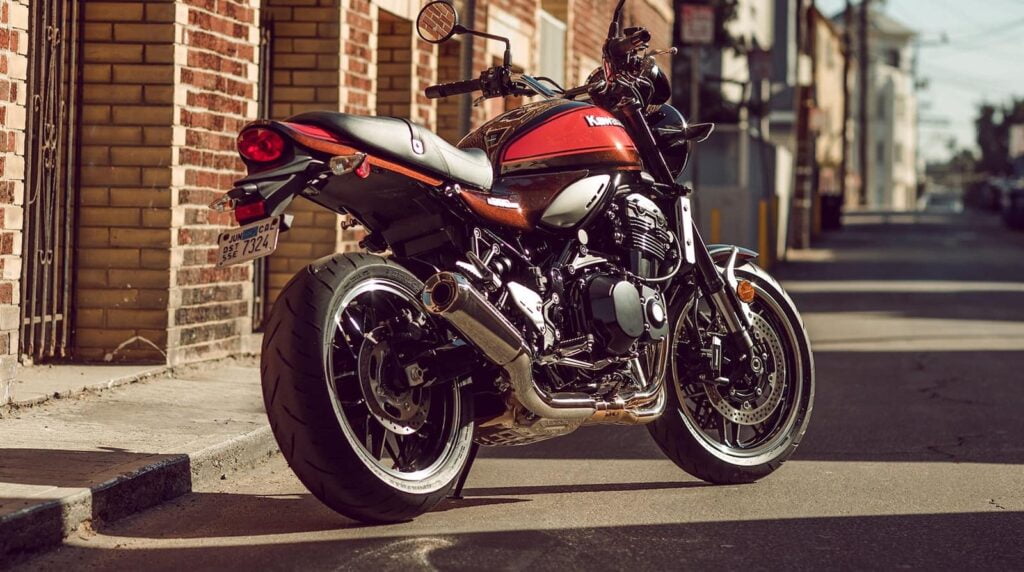 Yamaha MT-10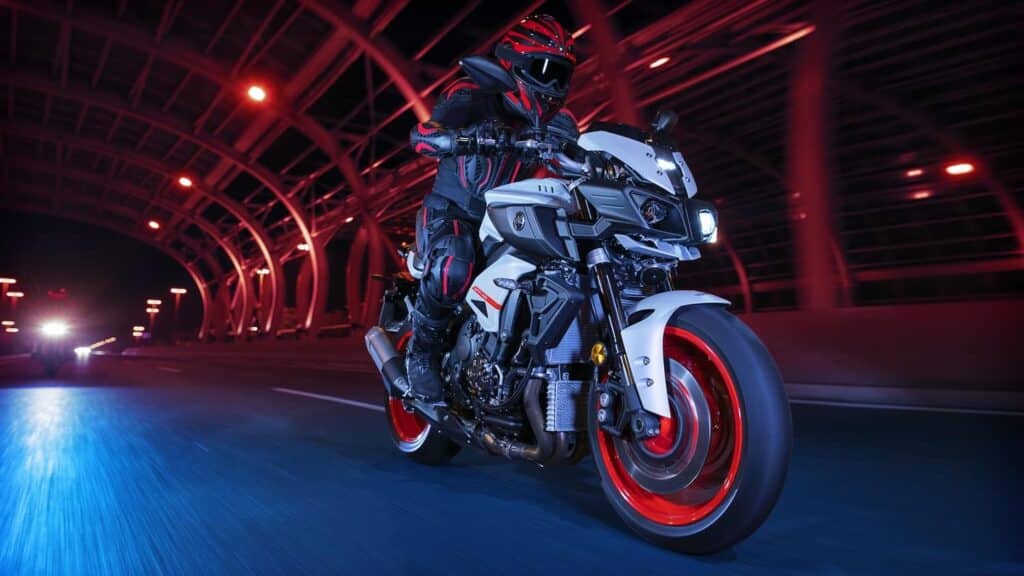 The Yamaha MT-10 has been around since 2016 and is a really impressive adaptation of the Yamaha R1's aggressive looks (and killer engine) into a muscle bike format.
Those front headlights and protection look incredible.
Beyond that, shoe-horning the R1's cross-plane crank engine (tuned more for midrange) has produced an absolute beast that will be a future classic for sure. People will look back at this like we look back at the MT-01 of earlier years and think… "someone decided this was a good idea?"
Yamaha has a bunch of great-looking motorcycles. Their Stryker is even more amazing in person than in photography, but sadly discontinued in 2017.
If you want to know more about the crossplane crank engine, or if you're interested in a Yamaha R1, check out our guide to buying a Yamaha R1, going over the entire history and recommending which one to buy. I personally like anything 2012+.
There's also the Ténéré 700 coming soon. But as good looking as that it, it's more functional than a piece of aesthetic art.
Triumph Thruxton R
Triumph has an incredibly beautiful array of motorcycles of late. The Bonneville, Scrambler, Thruxton and all their sports models are captivating (some of them are below). The Scrambler 1200 XE is an incredible machine… but that's not what we're here for. We're here just for aesthetics!
The Thruxton R holds a special place in my heart: a throbbing 1200cc parallel twin with a 270-degree crank, clip-on handlebars, and that racer-style hood all mean it's hard to walk past one without looking twice.
BMW R Nine T Scrambler and Racer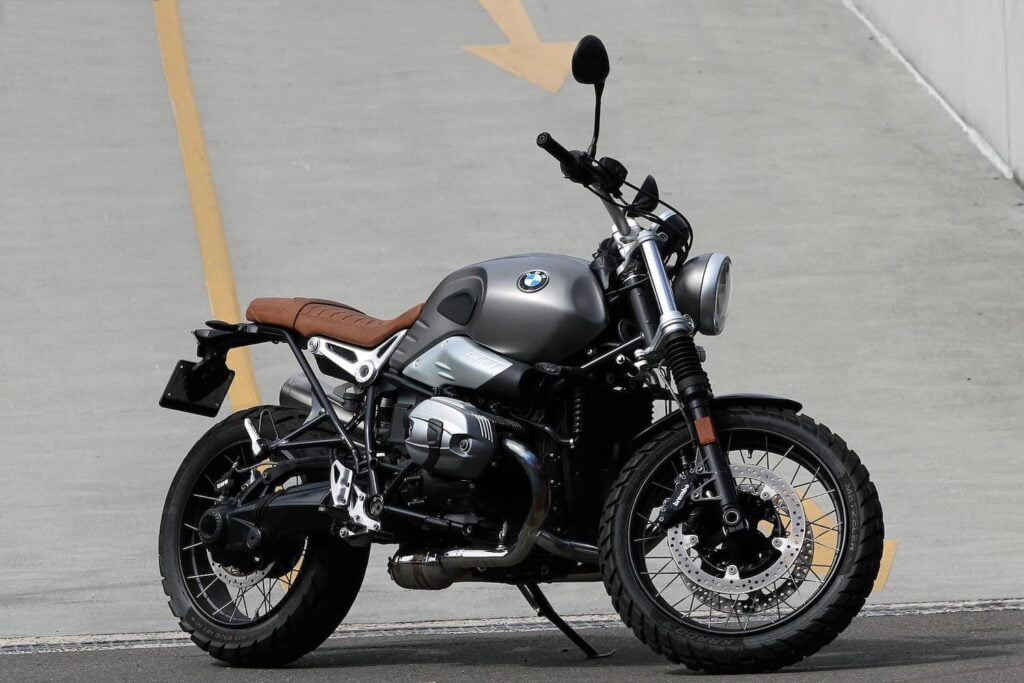 The BMW R Nine T has a lot of incarnations, but for the sake of diversity here, I wanted to include the Scrambler. Boxer twin, great wheels and tyres. A great motorcycle that you'll never regret buying (at least, my friends who own one don't).
The Racer has that cowl that's all the rage right now, but one look at the R nine T Scrambler and you can't argue that they're doing something right stylistically in general.
Epilogue — Many people bought and loved the R Nine T Racer. But they didn't hold on to it because it had an extremely aggressive riding position and was let down, compared to other racer brethren, by its old-fashioned front suspension. It has been discontinued as of 2019 — see here for what happened to the R nineT Racer.
Indian FTR 1200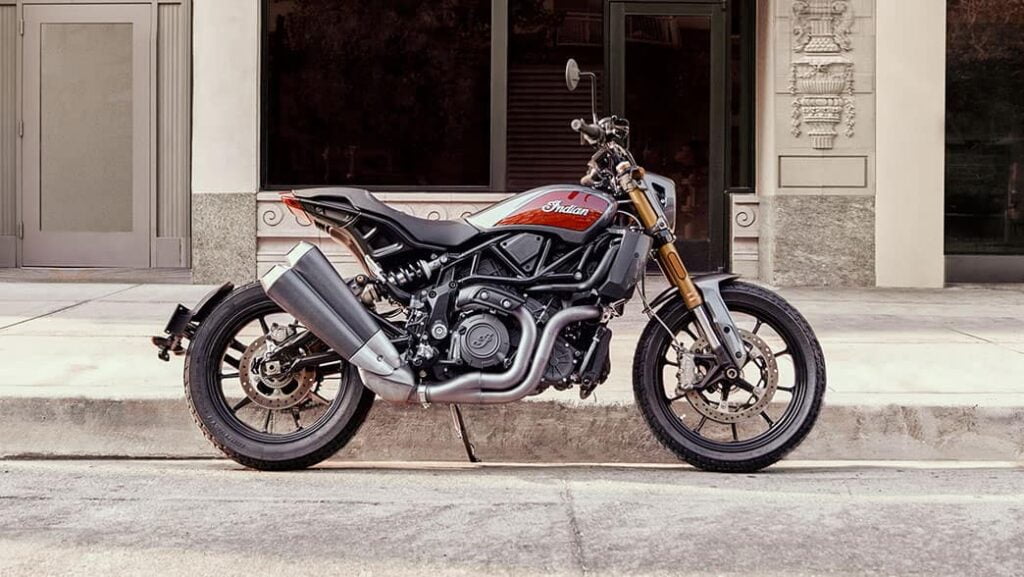 This is another new-for-2019 model, available in US dealerships since mid May.
Indian based this design on "flat tracker" motorcycles. It's a departure from what they normally do (cruisers and tourers) and people love it. I do. It comes in four varieties, "Rally, Tracker, Sport or Tour", in descending order of off-road orientation. The one above is in Sport configuration.
It really stomps, too. That engine delivers a massive torque of 87 ft-lbs (118 Nm) at just 6,000 rpm, which doesn't stop it from revving much higher to give riders 123 hp (92 kW) of power. More than enough for its naked design!
Harley Davidson Street Rod 750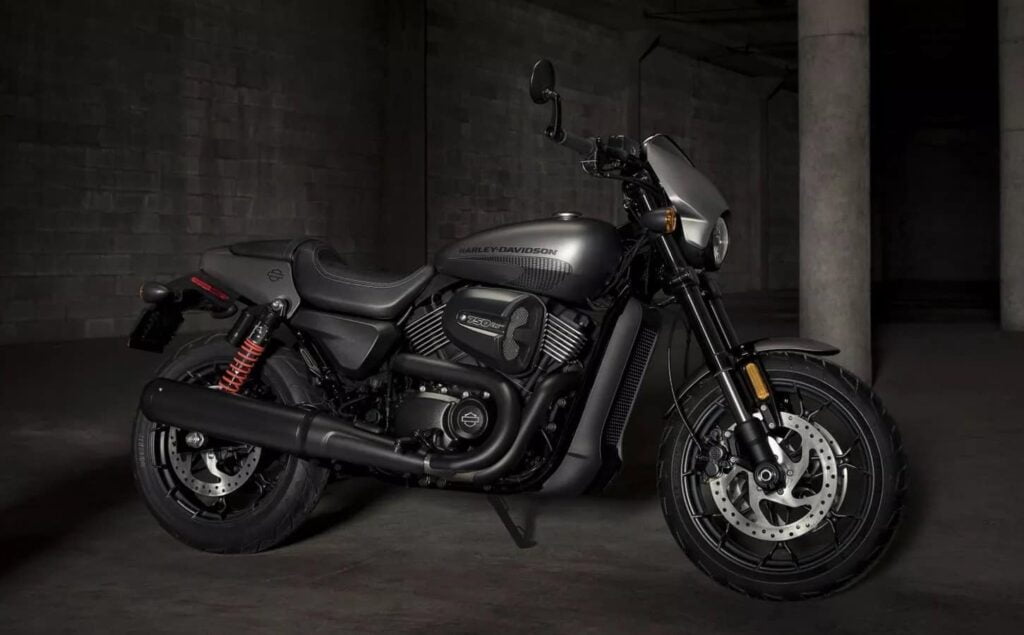 People think the new "street" platform are not real Harley Davidsons. They're not traditional Harley motorcycles, definitely. After all, you can lean on them, they only have 750cc motors (500cc for the smaller ones… but don't get those) and don't have handlebars protruding way up in the air. And they're water-cooled!
But these are fun to ride and crush it in city traffic as well as out on the twisty roads. They're most comparable to a Triumph Street Twin or Bonneville.
Most importantly, the compact and highly functional design really works. I'm looking forward to seeing what more Harley Davidson can bring. More of this!
Honda CB1000R and CB650R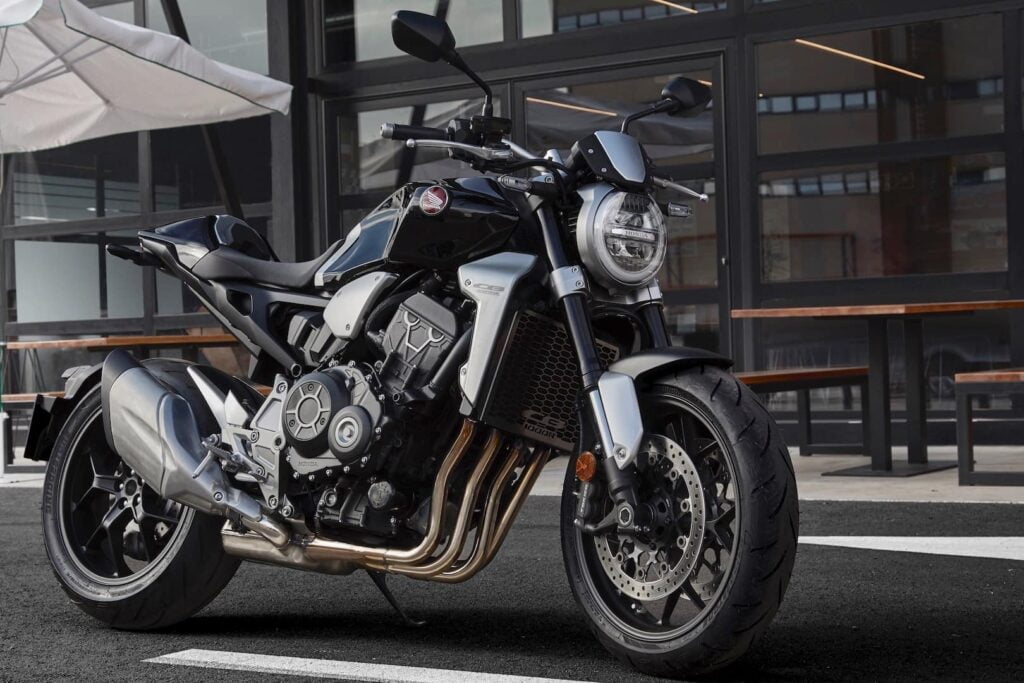 The CB1000R was always an incredible bike: a howling four-cylinder engine putting out over 130 hp and a single-sided swing-arm was all you needed to know. Heritage from the CB900 919 added to the frenzy.
But when Honda updated the CB1000R in 2018 to give it that round headlight and "modern throwback" (a so-called "Neo Sports") look, I nearly fell off my chair.
I took one for a ride and it was… ludicrous. It revved way higher and went way faster than I could afford to go on the street, especially with no fairing to protect me from the chilly morning. In reality, I'd prefer to use the more street-usable baby brother, the CB650R.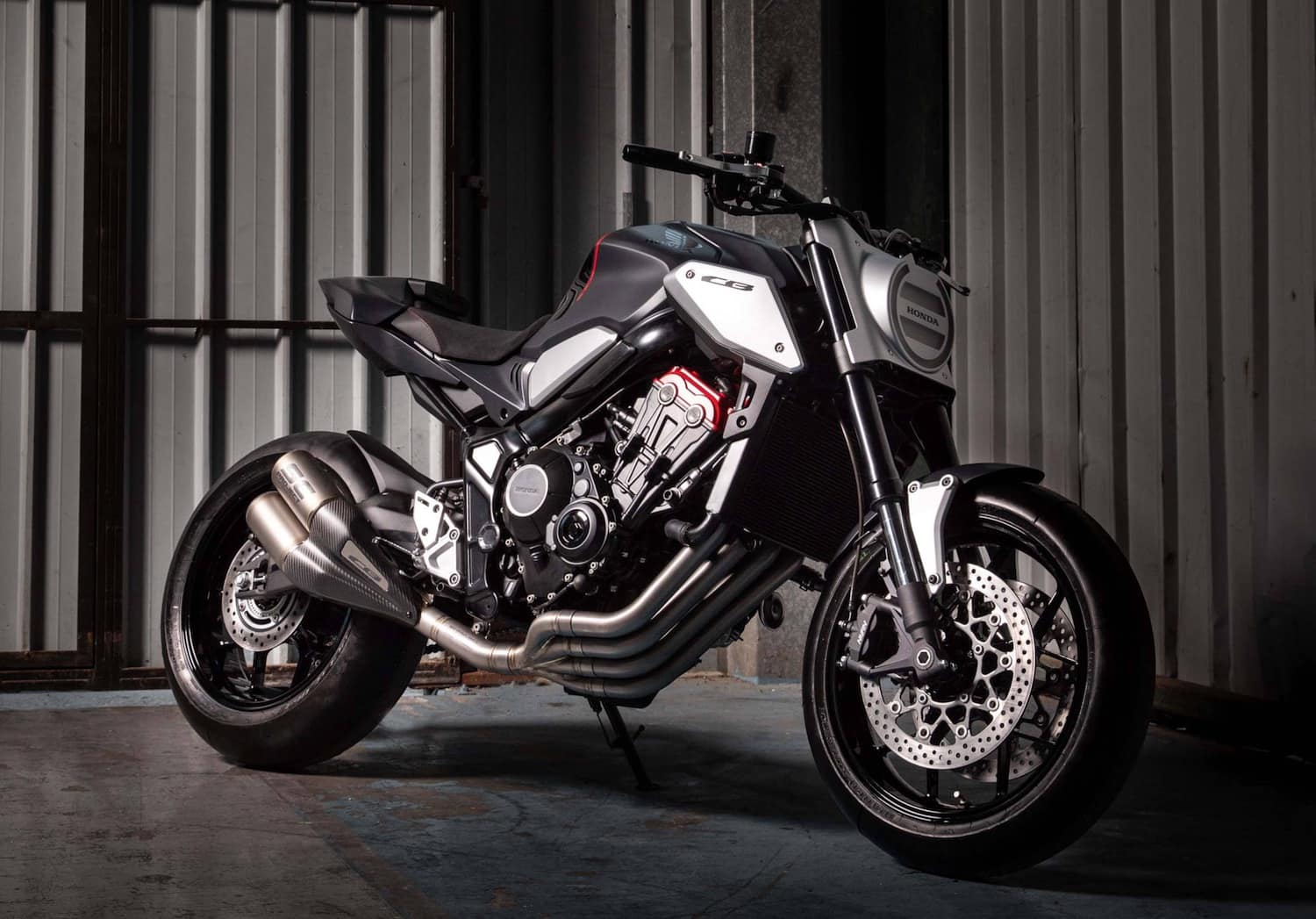 Suzuki M109R B.O.S.S.
The M109R is a mean machine. It's not the fastest muscle cruiser ever; that's still the domain of the Yamaha V-Max (sadly, retired). It's not the most powerful (though it's powerful), nor the lightest, nor the heaviest.
But like the Harley Davidson Night Rod (retired in 2017, though I wish it could be in this list) the M109R has incredibly strong lines. The M109R weighs over 300kg, but like most motorcycles that are this heavy, it melts away when you're at speed.
A deft rider can pull out 0-100 km/h (or a 0-60 mph) in 3.5 seconds or so. That's fast, but it's only as fast as a Suzuki SV650! What the Suzuki M109R does it in though is STYLE.
Oh, by the way, B.O.S.S. stands for "Blacked Out Special Suzuki".
The Hayabusa's looks are more polarizing (I personally adore it!), but the M109R is loved by many.
Ducati Panigale V4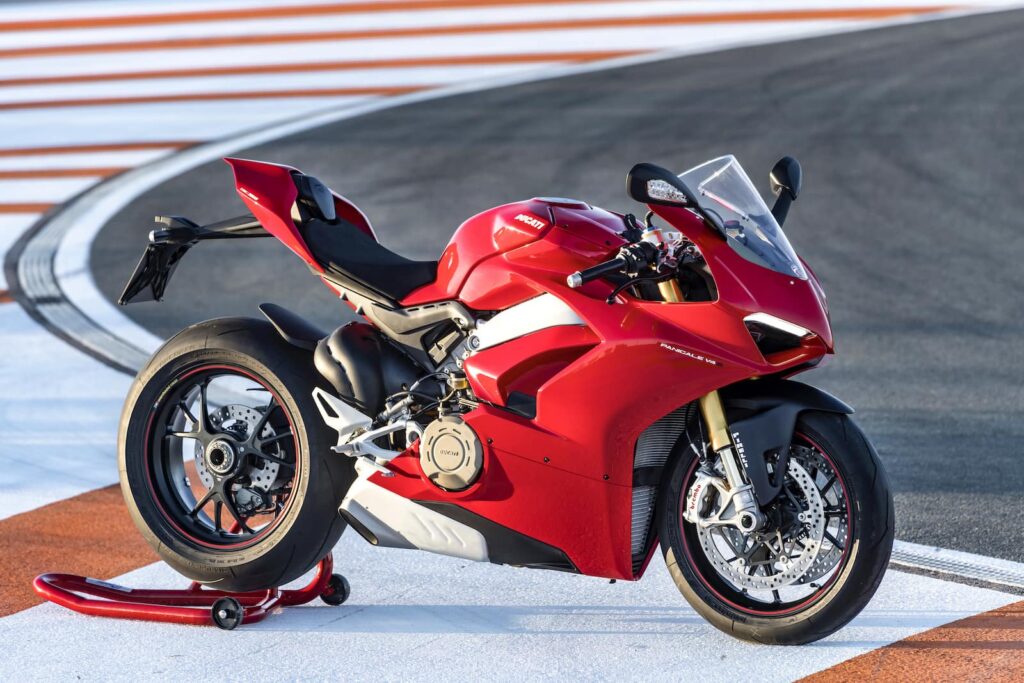 Ever since the Ducati 916, the supersports out of Ducati have made for incredibly beautiful motorcycles. Never mind that the Ducati V4 (and the V4R) are the fastest, most powerful production motorcycle available, with engines putting out over 200 hp, and never mind that they have incredible safety features to keep you upright despite your best attempts to get it sideways: just look at it.
OK, I personally haven't ridden the Panigale V4, but I don't think I need to in order to know that it's an awesome motorcycle and one that's extremely pleasing to look at.
MV Agusta Brutale America
The first time I saw one the MV Agusta Brutale America in person (in 2017) I couldn't stop looking at it. It's rare for a company to be able to make a stock exhaust unit look this good.
But MV Agusta, whose tag line is "motorcycle art", can make anything look good. Still, I'd love to strip away that catalytic converter underneath (or whatever it is) to truly unleash the beauty of this gorgeous motorcycle.
Triumph Street Twin and Street Scrambler
Oh to hell with it, more Triumphs… but at least I'll group them together.
These two Triumph motorcycles are similar, both with water-cooled parallel twin 865cc engines and a 270 degree crank, but with slightly different configuration. The Scrambler is a road bike that's able to do some off-road work. The Bonneville (I mean… Street Twin) is probably the looker of the pair. Both are beautiful motorcycles.
Moto Guzzi V7 Stone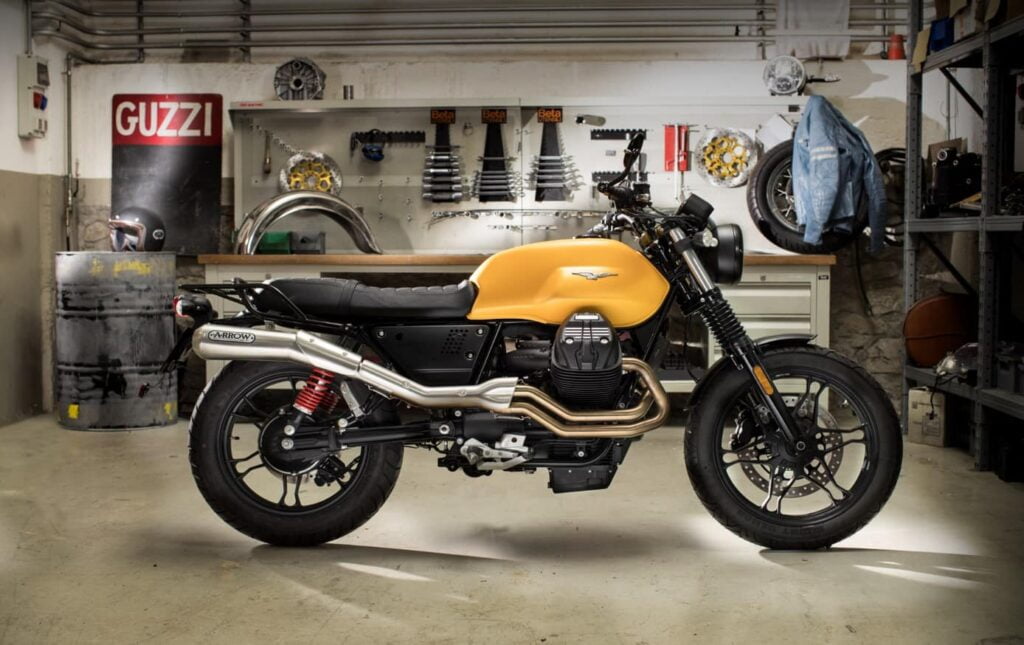 The Moto Guzzi V7 has been a gorgeous bike since the first incarnation, and it has only gotten better as it evolved into the II and now the III.
It has simple lines, a really accessible V-twin engine and valve covers that come off in about five minutes, in case you like to do your own work.
---
Think something is missing from this list? Contact me to yell at me! I won't be mad. But since 2019 has come and gone, maybe check out one of the later lists.