Note: As time has gone on, my tastes have changed, and I'll take a well-maintained stock VTR1000F over this any day. But I'm leaving this post up for posterity.
The Honda VTR1000F Firestorm is one of my favourite classic Honda motorcycles, and one of the affordable classics I often think about.
Yes, it's the so-called "Ducati Killer" VTR1000F SP2 (and, to a slightly lesser extent, SP1) that's the darling of collectors, and quite hard to find at a reasonable price. Those were powerful bikes designed for the track. Like race bikes, they run hot and aren't terribly pleasant to commute on… but they're very invigorating!
But the Firestorm is the one that has a usable riding position, a cooler name, and — in my opinion — the looks.
Especially this Honda Firestorm with its custom colour scheme.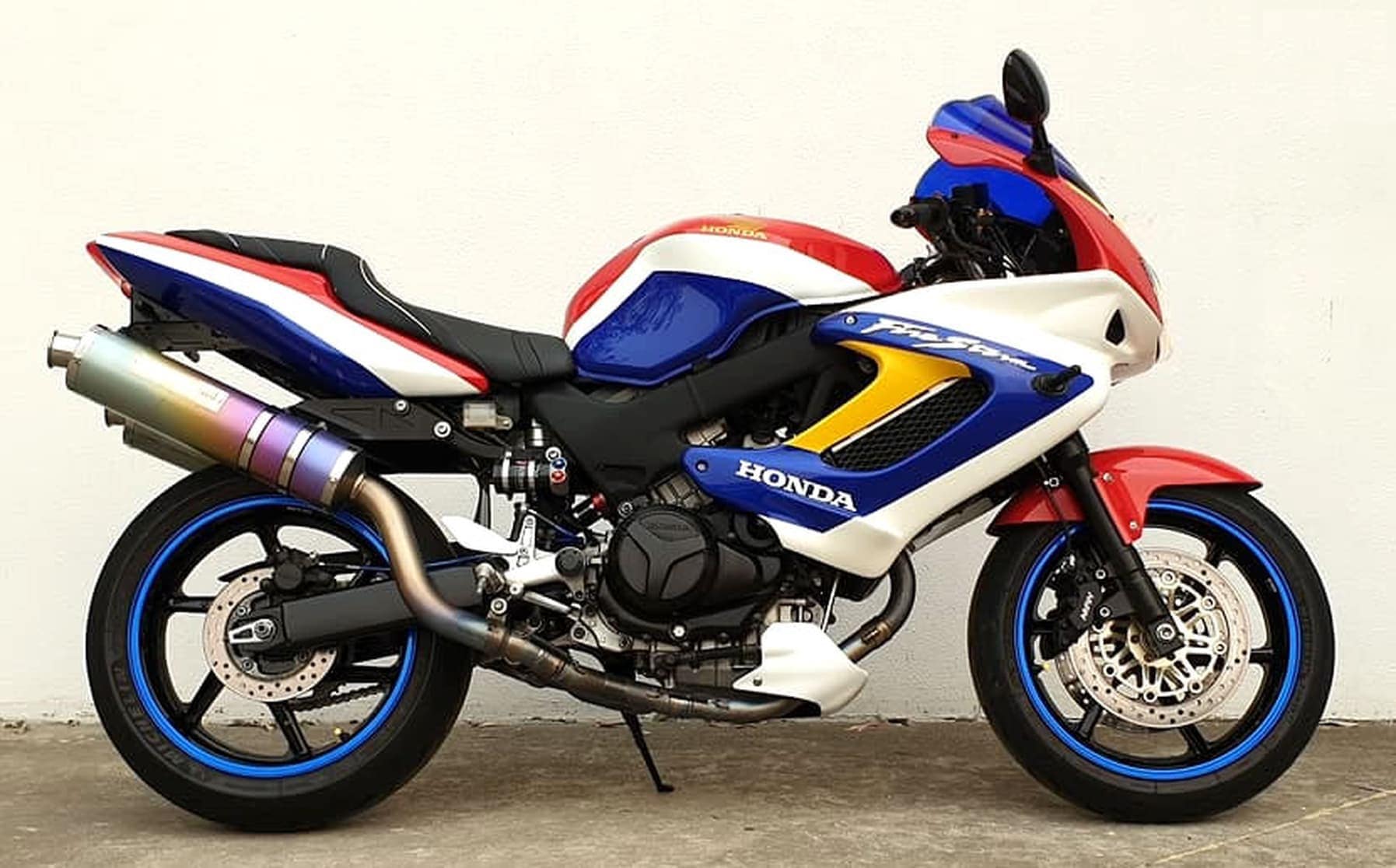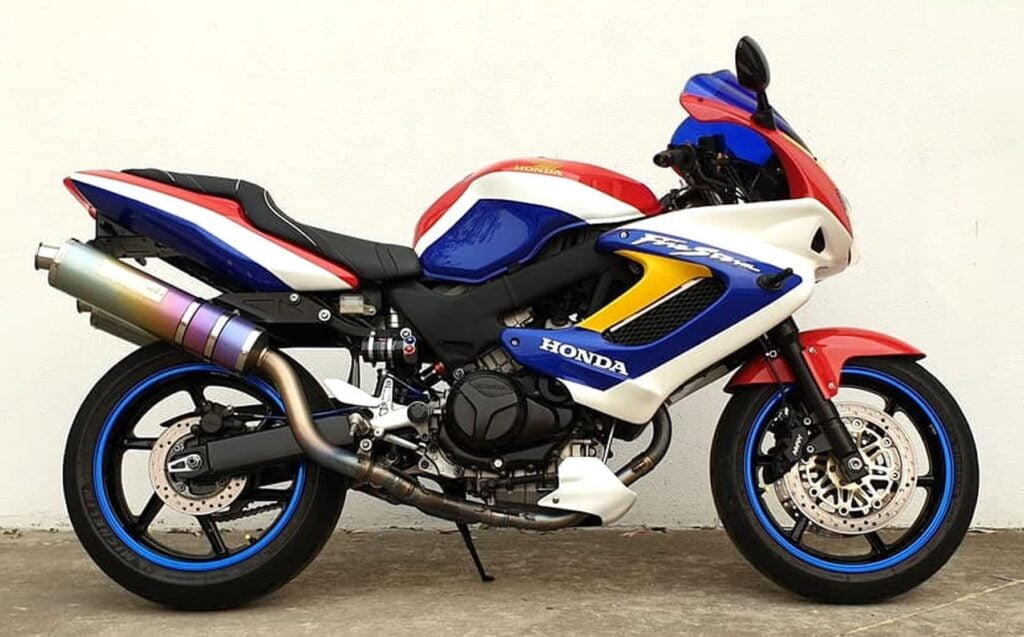 Even in normal trim, the Honda Firestorm is a really beautiful motorbike. But this one has custom paint that matches the exhaust and rims and is just amazing to look at.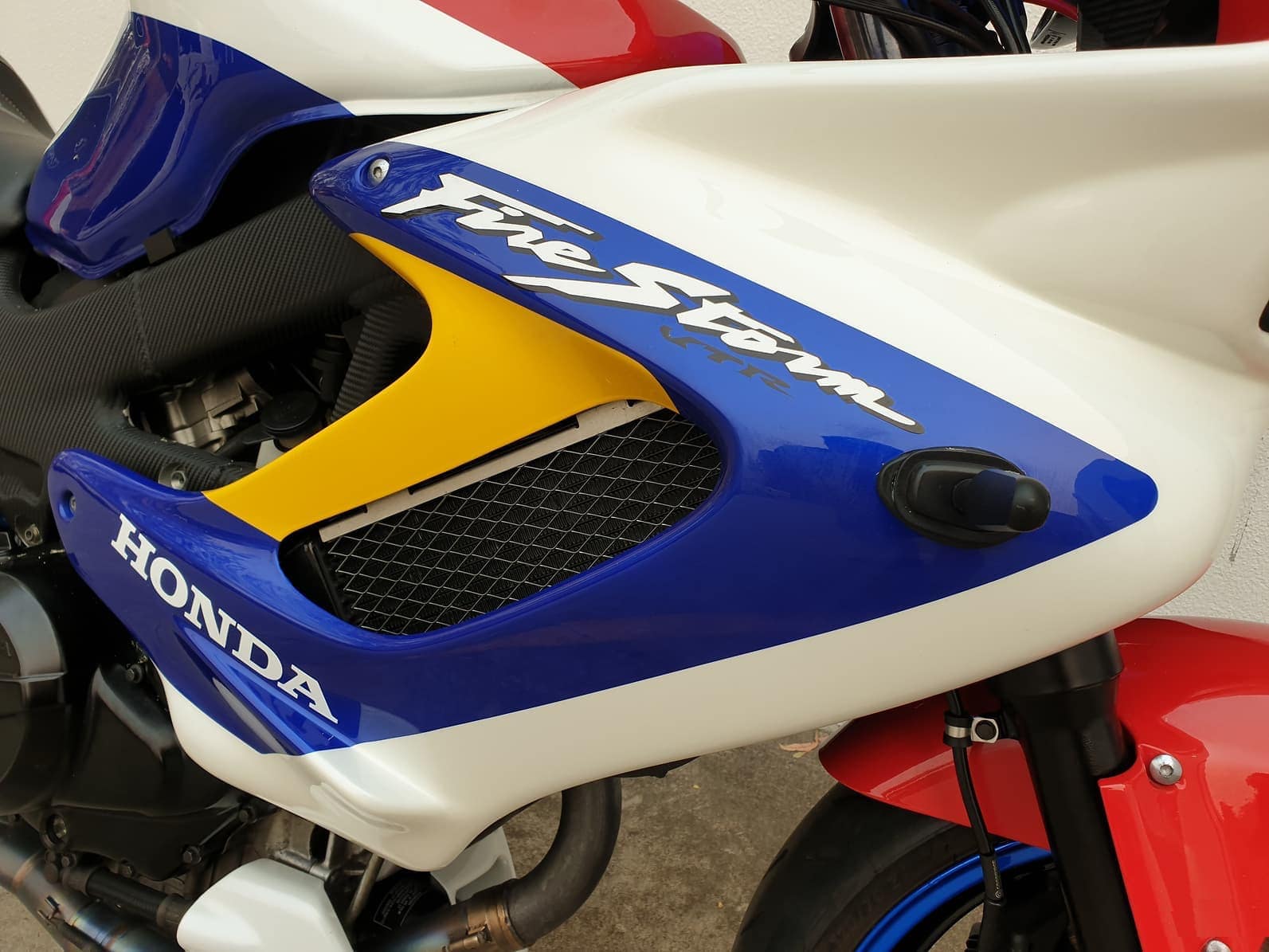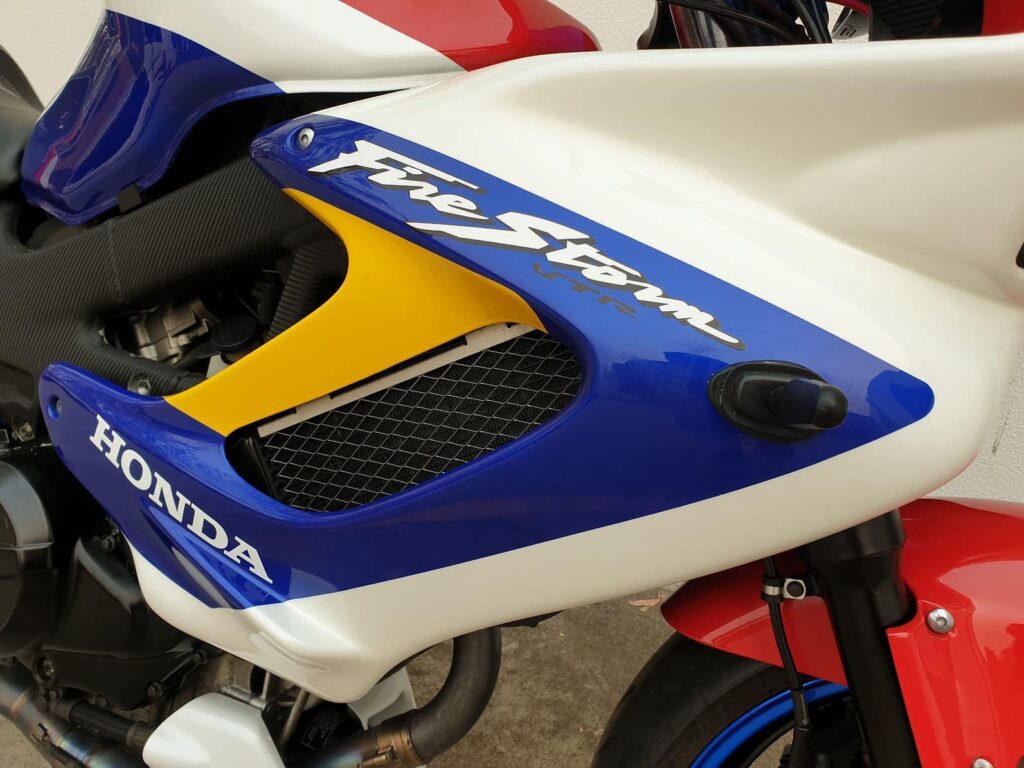 Are you obsessed with motorcycles?
Well, I am. That's why I created this site — as an outlet. I love learning and sharing what others might find useful. If you like what you read here, and you're a fraction as obsessed as I am, you might like to know when I've published more. (Check the latest for an idea of what you'll see.)
About the Honda VTR1000F Firestorm
First, a bit of background about the Firestorm
The name itself is a bit misleading. The Firestorm was also known as the SuperHawk in the USA. Honda really likes combining two words into one, it seems (FireBlade, Goldwing, etc.).
The Firestorm's base specs are
Engine: A 996cc 90-degree v-twin
Power: 104 hp (78 kW) at the rear wheel (a claimed 120 hp/90 kW at the wheel)
Torque: 65 lb-ft (88 Nm) torque
Wet (curb) weight of 214 kg (472 lb) – stable at higher speeds yet easy to manoeuvre nearer a standstill, too.
Cycle World tested a quarter-mile time and exit speed of 11.03 seconds at 124.26 mph.
The Firestorm was made between 1997-2005, with no major revisions in that time. But they didn't need to revise it. There were so many innovations in the Firestorm that they had an excellent base to keep making just as they made it the first time.
The V-twin engine was totally new, firstly. It was the basis for Honda's competitive SP1 and SP2 bikes that successfully competed against Ducati.
Other things Honda introduced were:
Side radiators
48mm carburettors, the largest Honda ever put on a production motorcycle
Optimised camshaft profiles for really smooth, street-friendly power delivery
Generally, people love their Firestorms — though some make some improvements.
Some Honda VTR1000F Firestorm owners complain of the forks diving too much under heavy braking. Soft suspension is a common complaint by racers riding motorcycles who have their suspension settings optimised for street use. Aside from that, most people describe the handling of the FIrestorm is sharp yet forgiving.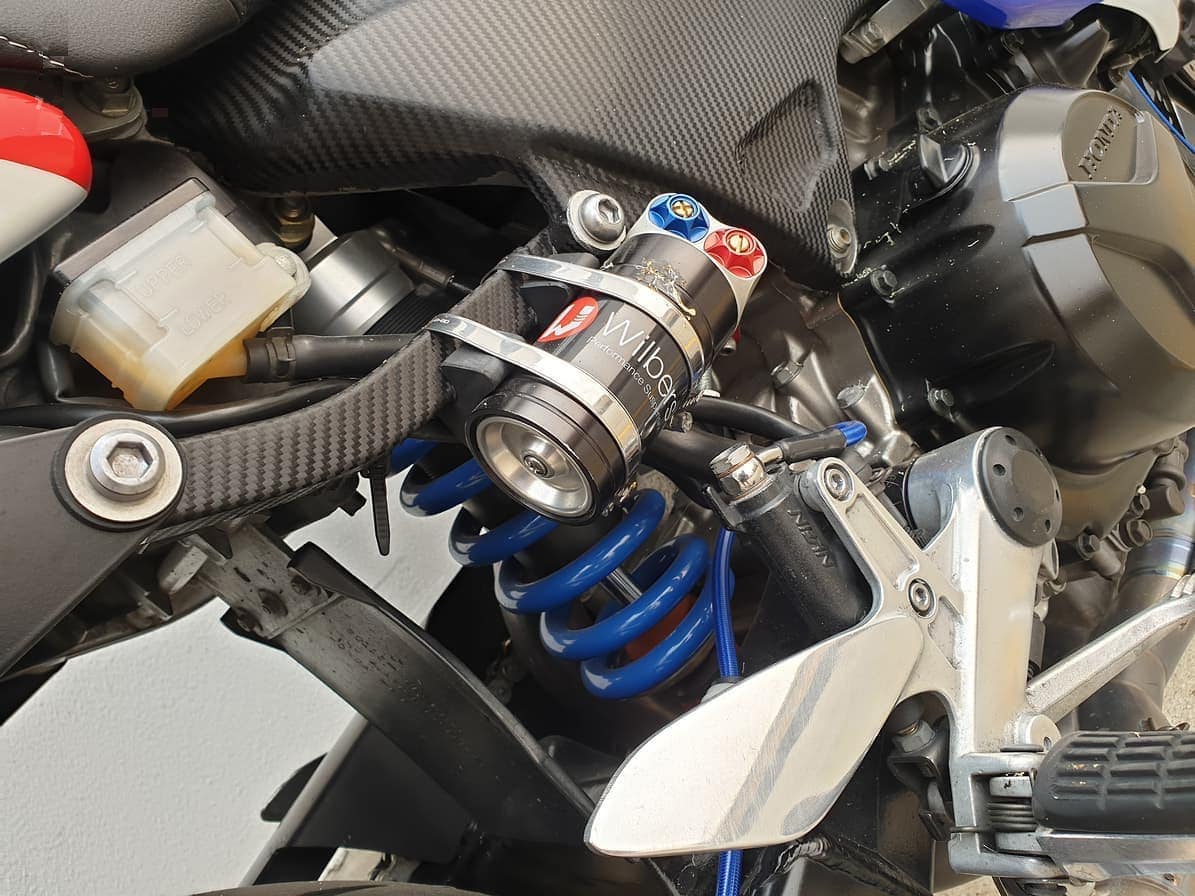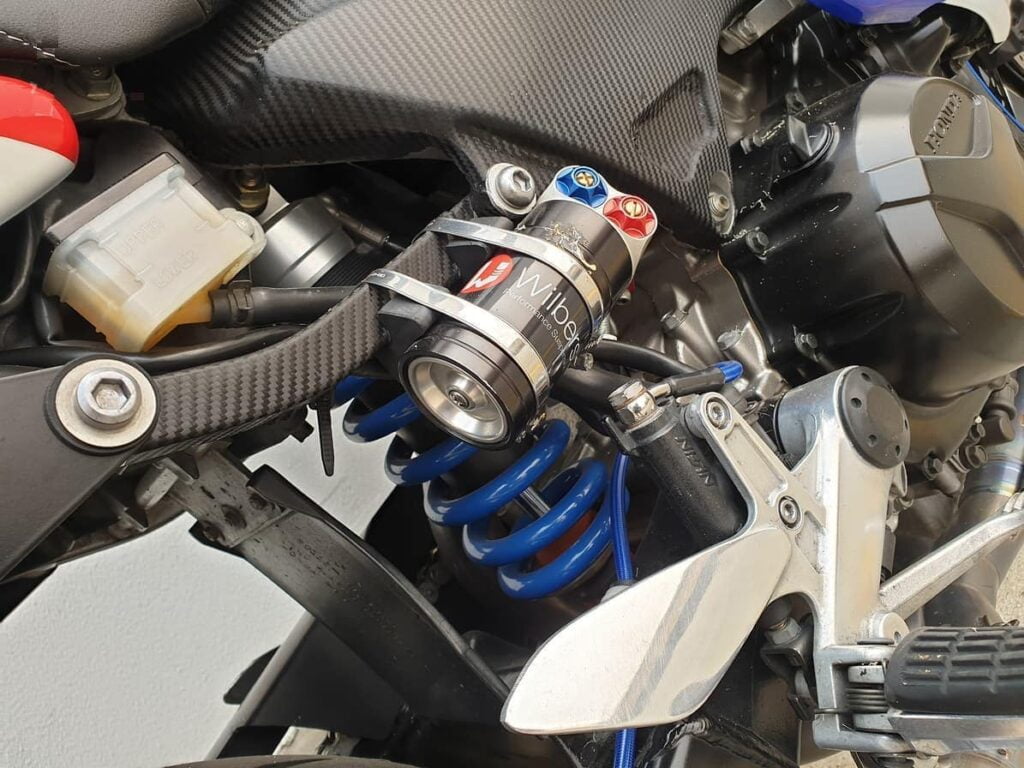 The brakes do a good enough job, it's comfortable enough (somewhere between sporty and relaxed), and there's enough power to get into a lot of trouble.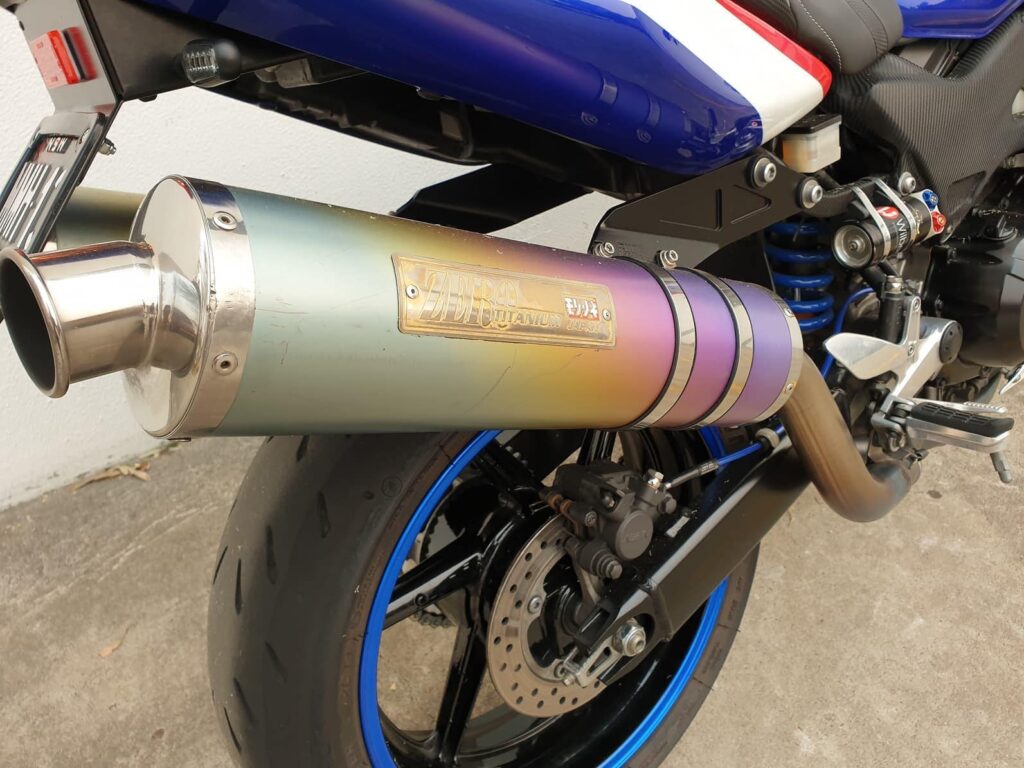 The Firestorm's engine is tuned for low-down torque, which makes it a lot of fun to power out of corners or to thunder through traffic. It has less of a top-end scream than a four-cylinder superbike (like its stablemate the CBR1000RR), but that's not what the Firestorm pretends to be.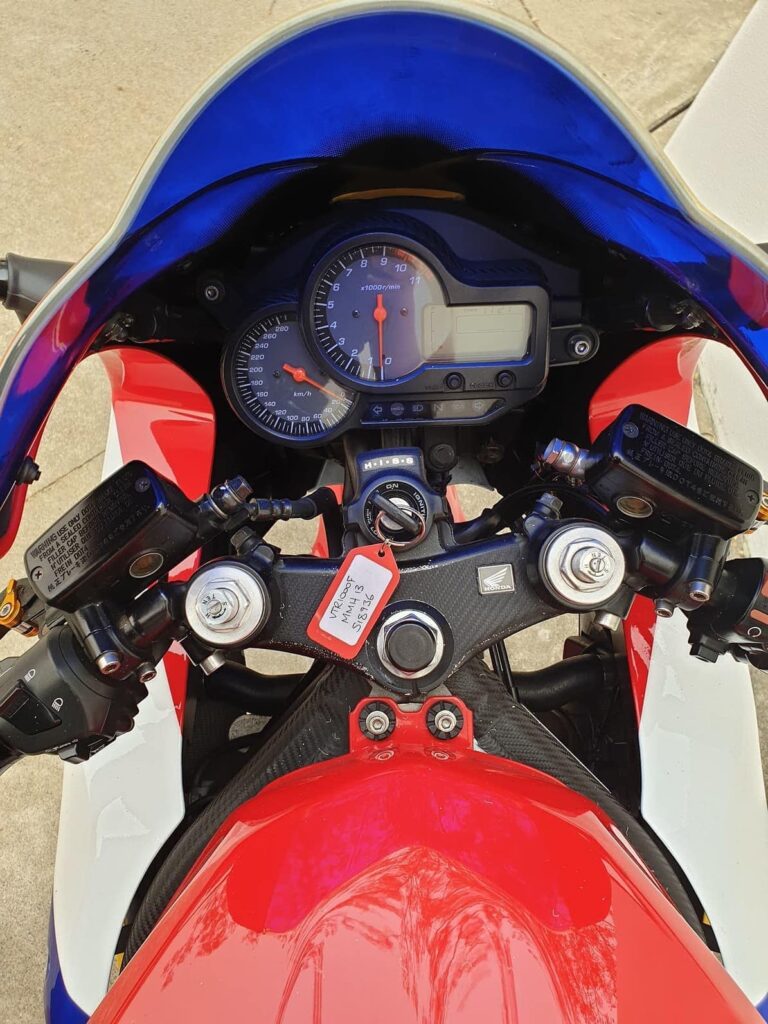 Thanks to carburettors, the fuelling works very well — zero jerkiness, very responsive. This comes at somewhat of a cost to economy. Most users report around 6.5L/100 km, whereas most of its brethren in the litre class would do around 5-5.5L.
And best of all — this gorgeous example of a Honda Firestorm (was) for sale! The people selling it were Western Sydney Motorcycles. (It has now been sold, but I'm keeping this archive post because these pictures are so pretty.)