I just got my new pair of Apple AirPods Pro with ambient noise cancellation, and I can report that they do work on motorcycles (or motorbikes as we call them in Australia) to block out unwanted noise. This post contains affiliate links, but I did extensive testing, so hey, I earned it!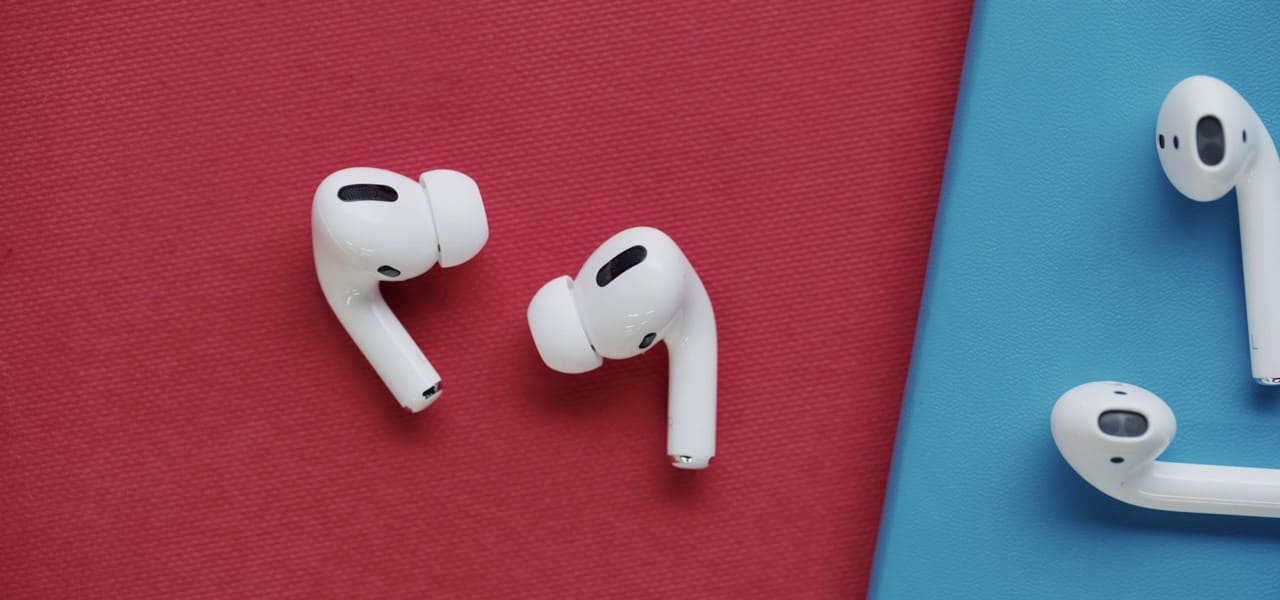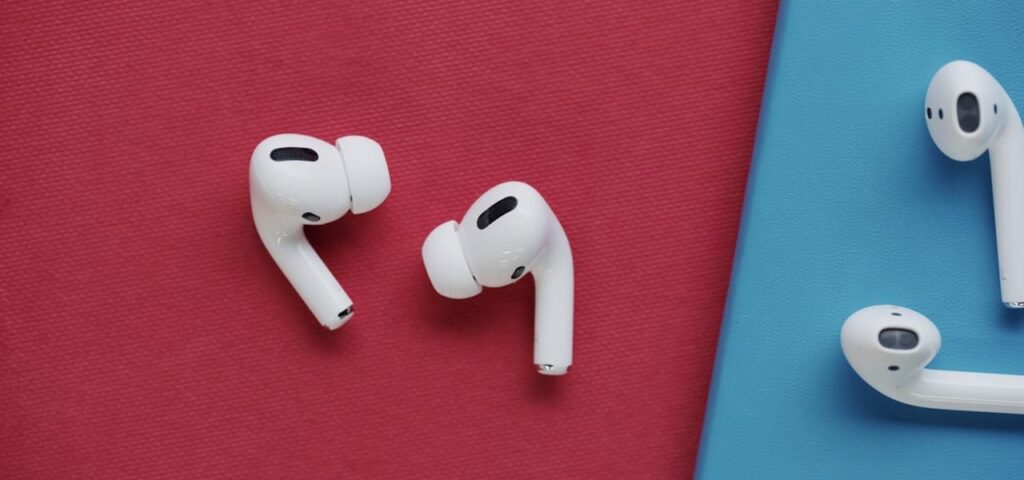 Overall, using AirPods Pro inside a motorcycle helmet is roughly equivalent to using the best earplugs — in my personal experience 3M yellow foam rated at -31 db.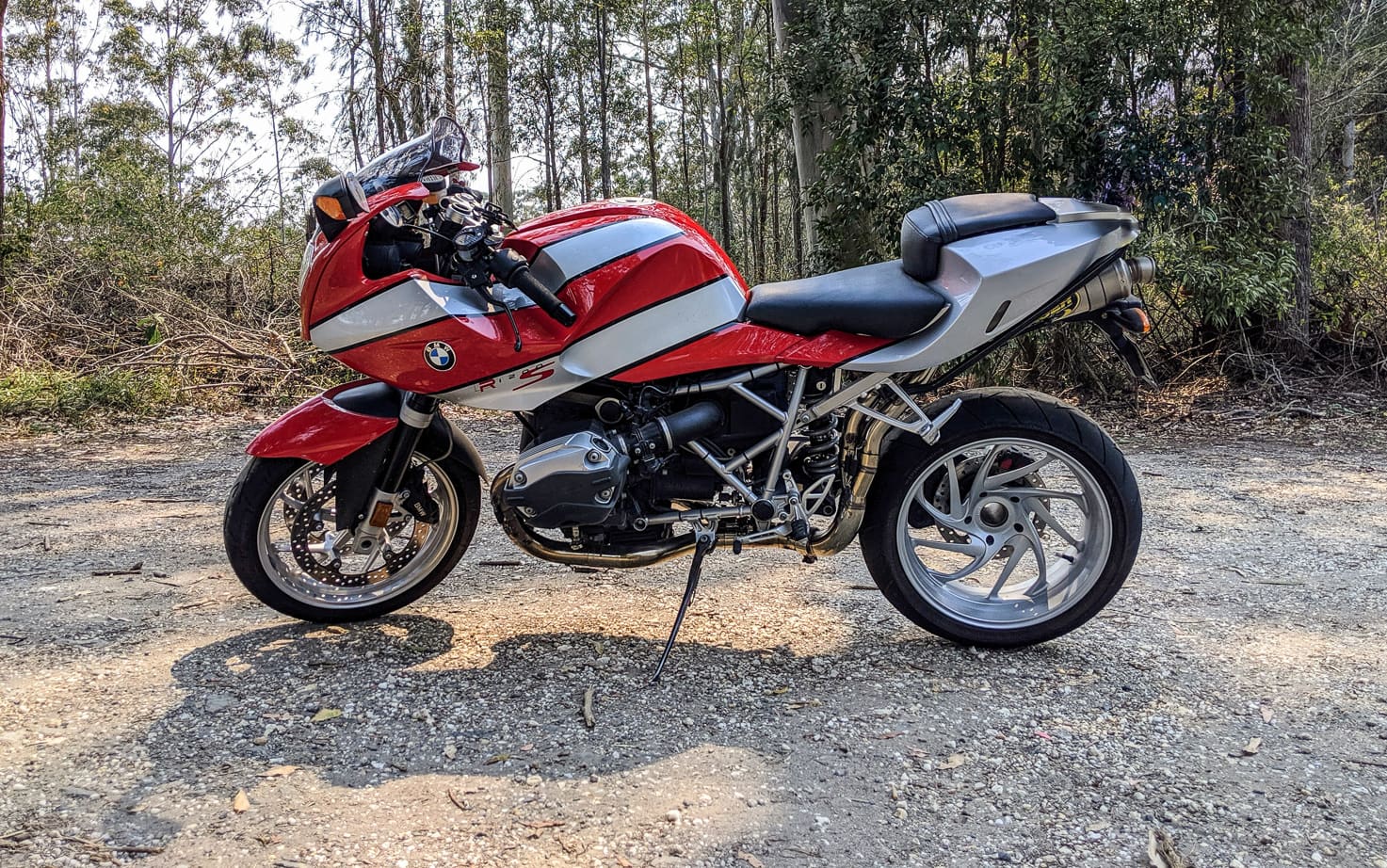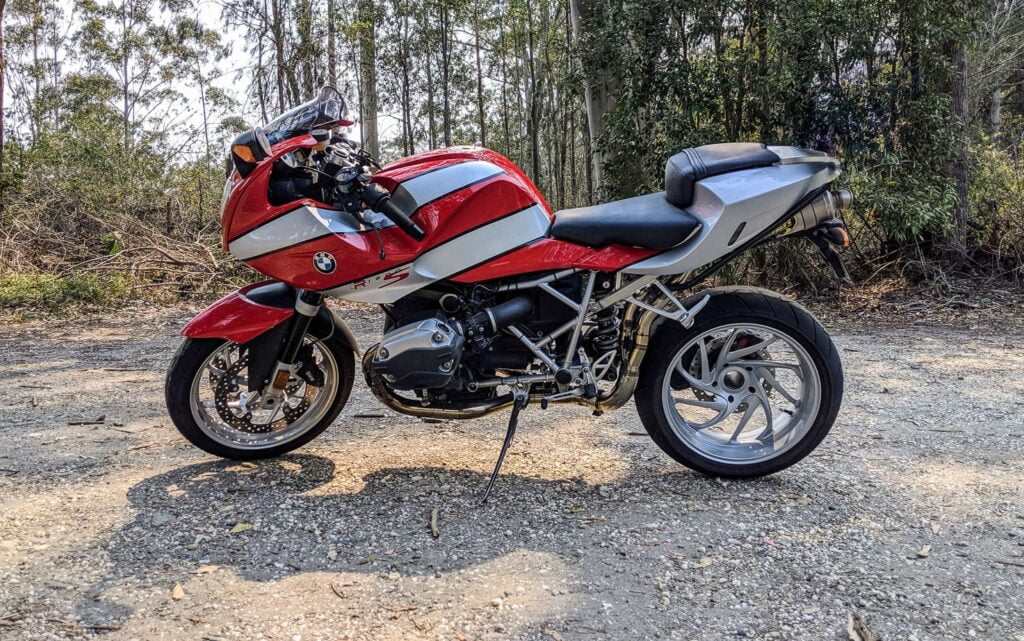 Are you obsessed with motorcycles?
Well, I am. That's why I created this site — as an outlet. I love learning and sharing what others might find useful. If you like what you read here, and you're a fraction as obsessed as I am, you might like to know when I've published more. (Check the latest for an idea of what you'll see.)
About me/my use case with motorcycle noise
I got the AirPods Pro specifically to reduce motorcycle noise, because it's really important to me as I suffer from mild bilateral tinnitus.
My tinnitus is genetic and pre-dates my riding. I experience it as white noise in the background all the time. It's not annoying, not like a high-pitched whistle that many experience.
After a long (2 hours+) ride, the sound of the white noise is elevated. It's also elevated when I'm stressed or under-slept.
Yes, I know part of the joy of motorcycles is the sound of the motor. I, too, love the sound. But at high speeds, I suffer, and I know many others are in a similar position.
Gear I used to test the AirPods Pro on a motorcycle
The motorcycle is a twin-cylinder 1170cc with a very open exhaust. In noise terms, it's like a big sporty V-twin, revving to around 10,000 RPM.
I've owned a lot of motorcycles, and it is roughly as loud as a Ducati V-twin with performance exhaust (like my Monster), a Suzuki SV1000 with performance exhaust, or an Indian Scout Bobber with standard exhaust.
This motorcycle is louder than most inline fours I've owned.
Overall — how effective is the noise cancelling of AirPods Pro on a motorcycle?
Overall, using AirPods Pro for noise cancellation inside a motorcycle helmet is roughly equivalent to using the best generic (not custom-moulded) earplugs — in my personal experience, 3M 1100 orange foam, rated at -29 dB.
But you can also hear music and navigation alerts through them, which is a huge win.
What worked well with AirPods Pro on a motorbike:
AirPods Pro reduce motorcycle engine and exhaust noise dramatically. The rumbling roar of the twin-cylinder engine, which was previously really loud (like a similar V-twin, and louder than other V-twins with no modified exhaust) was reduced to a purr, even when riding at speed.
Motorcycle wind noise went down a lot with AirPods Pro — but not as dramatically as with engine noise. At 100 km/h it was comfortable and I could still hear wind, somewhat similar to riding around at 30-40 km/h with no earplugs.
However, AirPods are still not as good as custom-moulded earplugs, which are my current preferred way to block noise on a motorcycle.
Does the microphone on AirPods Pro work in a motorcycle helmet?
One reader wrote in and suggested I answer the question of whether you can use the microphones on AirPods while wearing a motorcycle helmet (i.e. whether you can take calls or give voice instructions to your phone while riding a motorcycle).
In a nutshell — no, the AirPods Pro microphone does not work while using a motorcycle helmet — not for me, anyway.
I've tried having phone conversations, and it doesn't work while in motion or at standstill — I'm inaudible. I've also tried yelling "OK, GOOGLE!" almost at the top of my lungs (which of course is comically impractical) and that doesn't work, either.
Whether the microphone works or not depends a lot on your head shape and how snug your helmet is. But on the face of it, the microphone is either unusable, or at very best, far less usable than a Sena headset.
Disadvantages to using AirPods Pro with a motorcycle
There are two main disadvantages:
They're hard to remove from the motorbike helmet. My helmet is a snug fit. It's challenging to get the AirPods Pro to stay in position as I put the helmet on, but it's much more difficult for them not to go flying when I take the helmet off.
They block out traffic noise. In most states/countries, you're not supposed to wear earplugs while driving or riding a motorcycle. Even though AirPods Pro don't block out ALL ambient noise and you can definitely hear cars honking and so on, it would be a hindrance if you were pulled over by a police officer. (I'm not sure if it's illegal.)
You may not hear emergency vehicles. This is a real risk. With the noise cancellation on and music playing, you may not notice emergency vehicles. I haven't experienced this — but I did miss a fire alarm in a building (listening to music while in the gym) until someone came to fetch me.
I would not use AirPods Pro without a helmet. They'd fly out. I also wouldn't ride without a helmet, because I've crashed before, but I know it's legal in many states in the US to do so.
Where else would AirPods Pro be effective?
The most obvious use cases to me are
Car noise — I slept for an hour as a passenger (something rare for me, as I'm a noise-sensitive sleeper)
Flying in an airplane (aircraft cabin noise) — I have tested this on a 3-hour flight and it's as good as earplugs here too
Cockpit noise if you're a helicopter/aircraft pilot
I haven't tested the last one, but I know others have tested cabin noise already.
Alternatives to the Apple AirPods Pro
There are two active noise cancelling wireless earbud alternatives to the AirPods Pro that work with motorcycle engines similarly.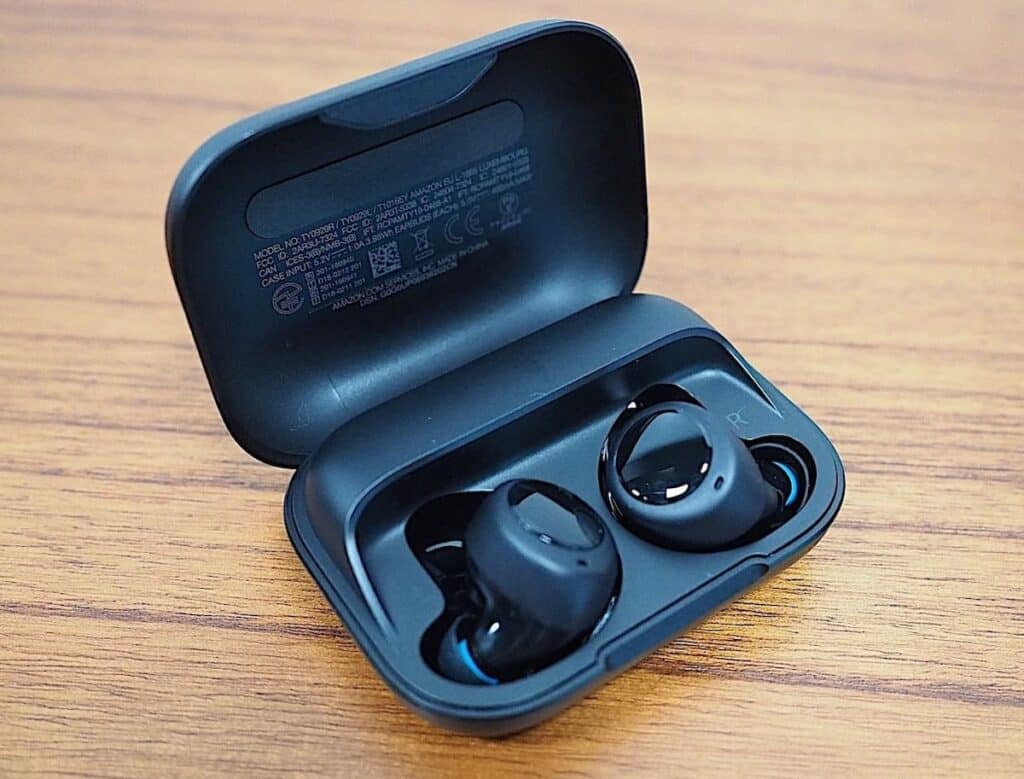 These perform with similar noise cancellation, and they're much cheaper at US$129! If they were available in Australia, I'd get them.
Samsung's latest offering, the Galaxy Buds Live, is a great alternative to AirPods Pro — and they're low-profile enough to fit under a motorcycle helmet.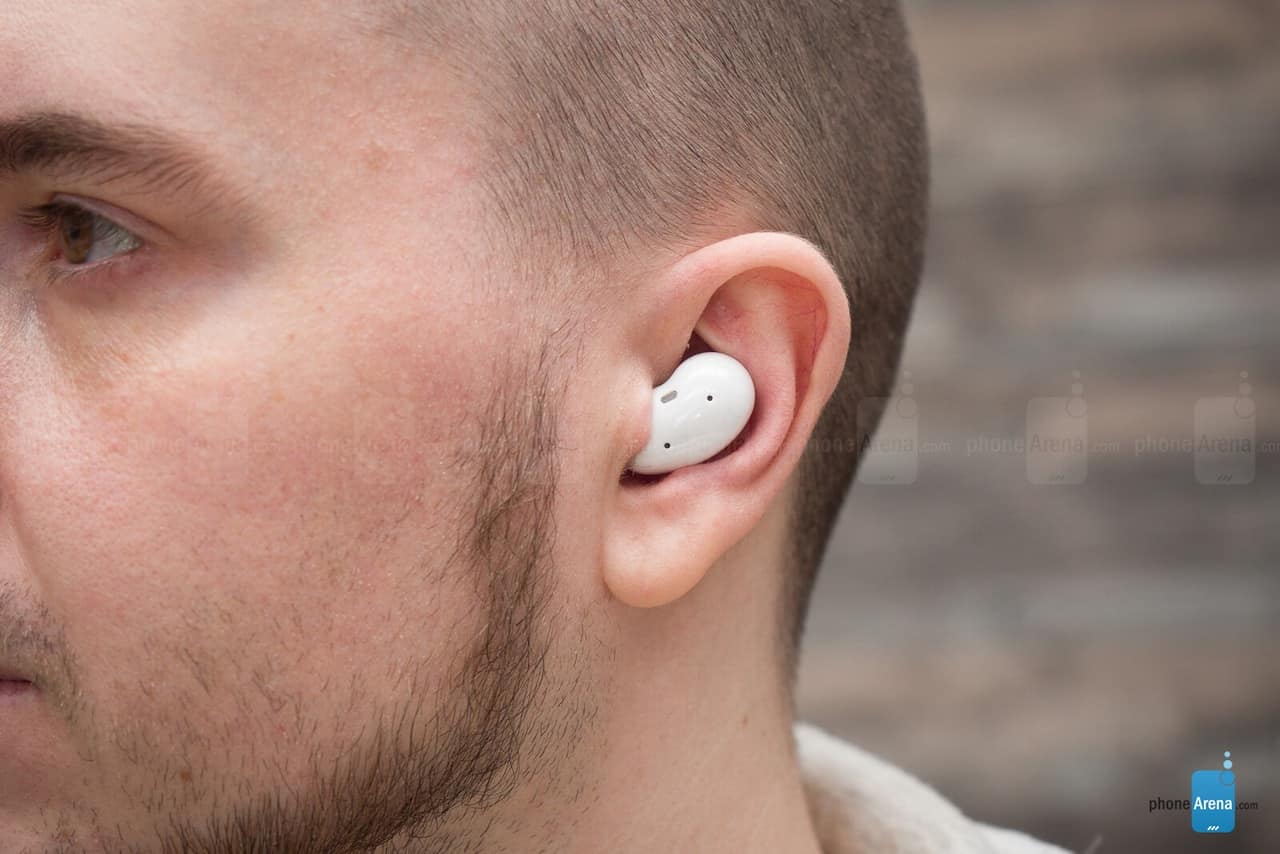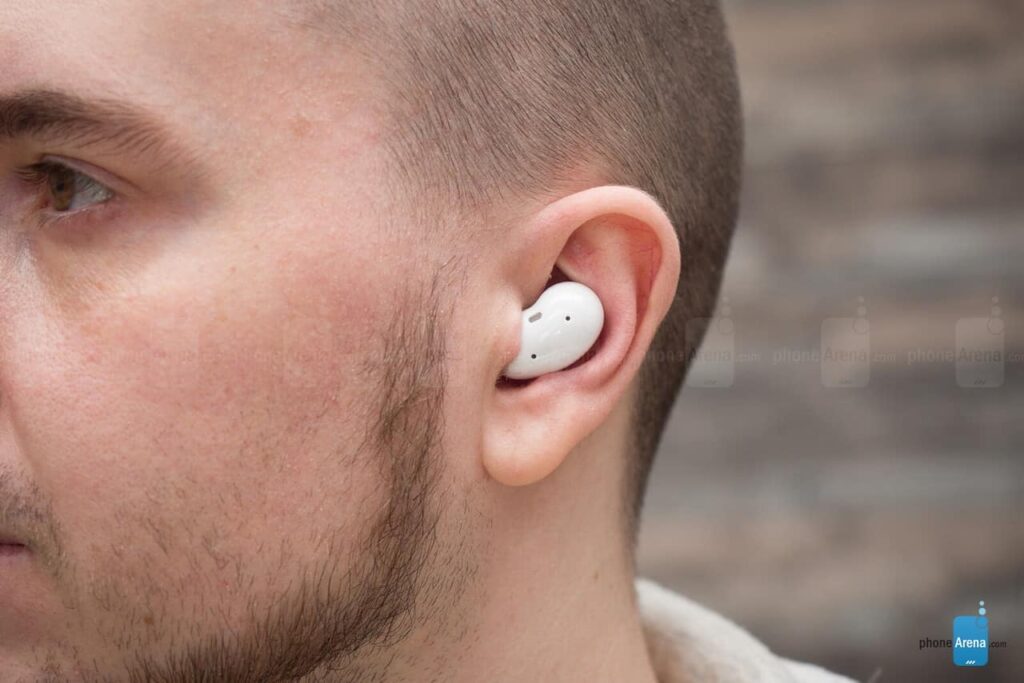 Galaxy Buds Live are low profile enough to fit under your helmet as you're slipping it on.
However, like with most other earbuds, you'll probably drop one when taking the helmet off. They do seem to survive falling onto the ground but try to be on a soft surface at least (like grass, or indoors on carpet).
Sony WF-1000MX3 — Too high profile to fit under a helmet
Another option is the Sony earbuds. These are quite expensive (nearly AirPods Pro cost) and they won't fit under a helmet for me, or for a lot of people.
Side note – AirPods Pro work great with Android!
They're almost fully compatible. When I unpackaged them, I paired them immediately with my Android, and was able to use noise cancellation and the sound features immediately. I could also use the step to switch between noise-cancellation and pass-through modes.
If you have any Apple device that's not a phone, including a MacBook or an iPad, you can use the software on that to manage the "fit test". I use a MacBook Air laptop, and that was fine.
However, you don't need to do the fit test. If you have any experience with in-ear headphones, it's fine without.