I recently checked out a BMW F900XR in an Australian dealership, and I also asked about the BMW F900R.
I had seen some ex-demo F900R models for as little as $15,000 ride-away in Australia, so was wondering what the deal was. Why was the F900XR so much more expensive?
Well, the reason is that the Australian-delivered BMW F900R is missing a significant number of features that the US and Europe-delivered F900R has.
Are you obsessed with motorcycles?
Well, I am. That's why I created this site — as an outlet. I love learning and sharing what others might find useful. If you like what you read here, and you're a fraction as obsessed as I am, you might like to know when I've published more. (Check the latest for an idea of what you'll see.)
BMW F 900 R in Australia — Standard options available
Here's is what is missing from the Australian BMW F900R (that is standard in Europe or the US):
Dynamic ESA (electronic suspension) — If you see a pic with gold forks, this is not what the Australian F900R looks like! The forks in Australia are black. To me, this is the biggest loss.
Cruise control — you can add it, but it's an additional $1,500 or so
Headlight Pro + adaptive headlight — this is an option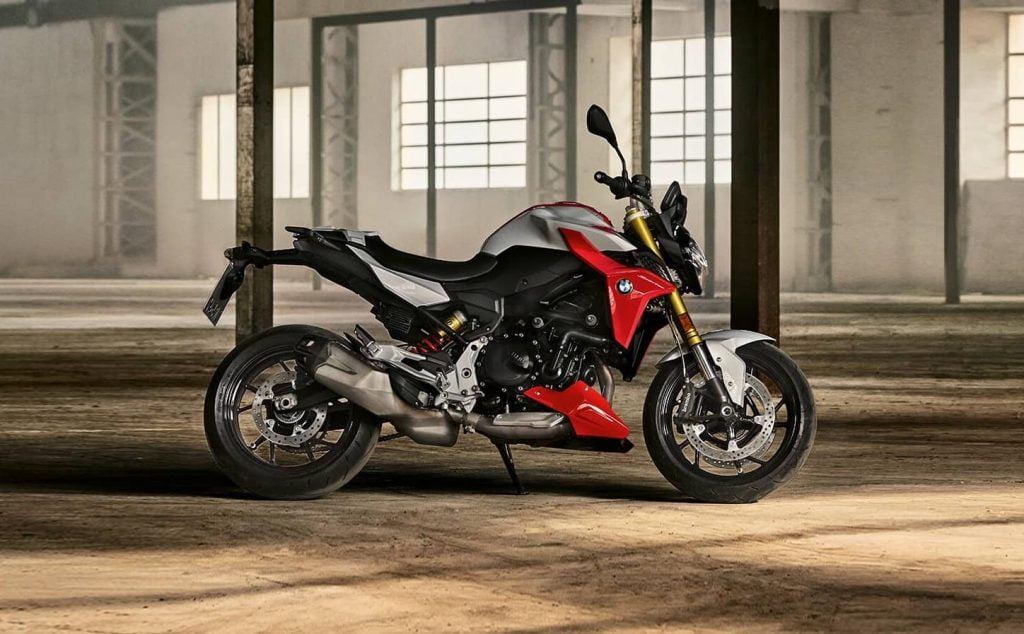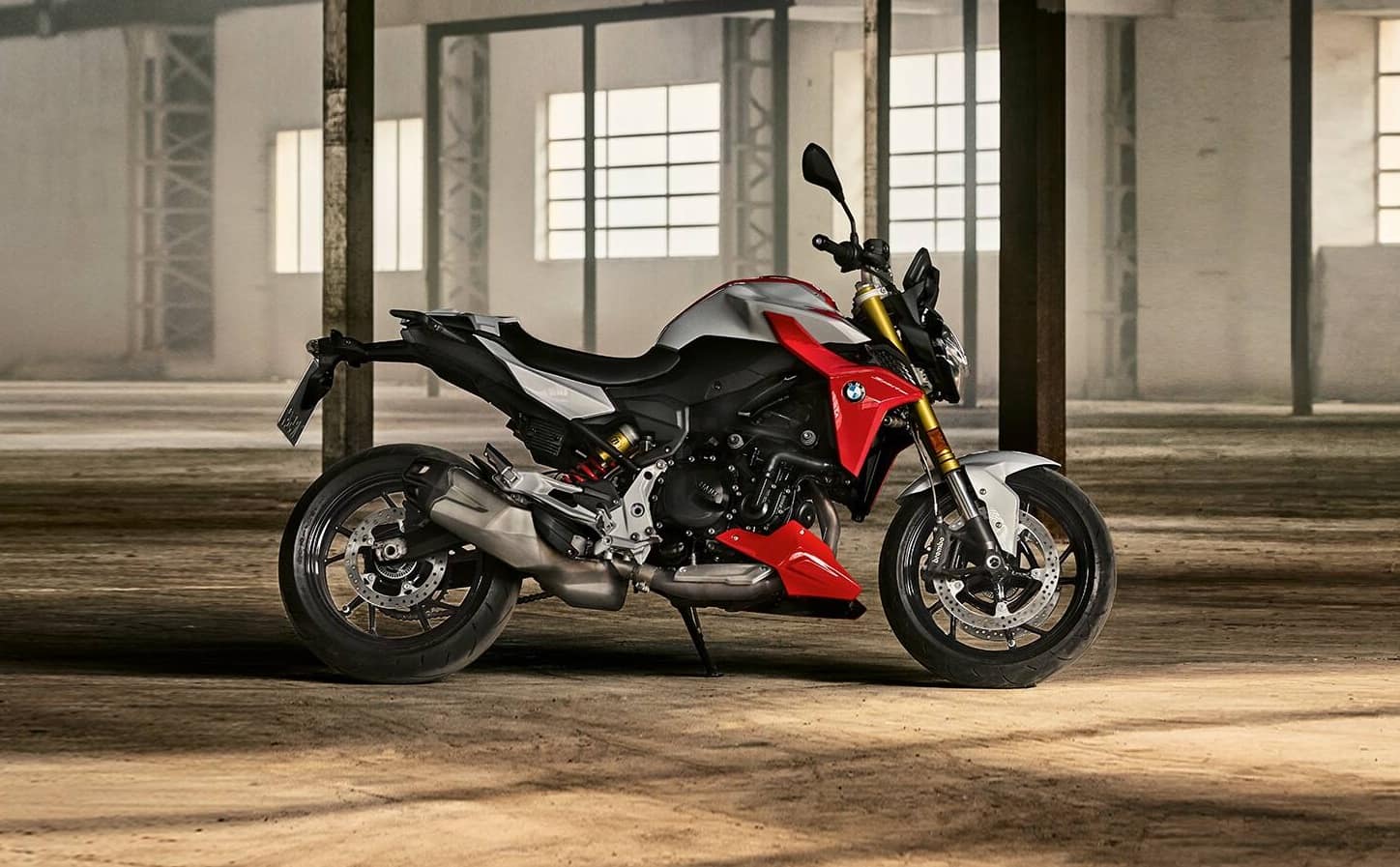 The Australian model BMW F900R does retain a few premium features though — and they're all standard, not options
The following options (options in most markets) are standard on the Australian BMW F900R:
BMW ABS (lean angle-sensitive, i.e. cornering ABS), ASC (stability control), and DTC (traction control)
Riding Modes Pro — adding Dynamic and Dynamic Pro ride modes in addition to the standard Rain and Sport. This is an option in most markets — it's standard in Australia.
Gear Shift Assist Pro (the quick-shifter) — also an option in most markets, but standard in Australia
TFT display with Bluetooth. Standard and in glorious colour!
Heated grips — it does get chilly in the mornings…
Lean-angle sensitive ABS, the quick shifter, and Pro riding modes are part of the "Active Package" on the Australian-delivered F900R.
General verdict on the Australia-delivered BMW F 900 R
Overall, the F 900 R is a "middleweight" bike by today's standards.
The fact that it doesn't have Dynamic ESA is a bit disappointing. After checking it out on BMW's S 1000 R and S 1000 XR, I can confirm it's amazing. The suspension never felt soft nor uncomfortable. And I never even adjusted it.
But on the other hand, if this means it brings a motorcycle a couple of thousand dollars cheaper BUT keeps so many other important features, then I'm on board.
The other feature I'd miss on the Australian F 900 R is cruise control. It's such a simple addition, given it already has ride by wire. But it's not cheap to add after market.
These things, and the fact that the F 900 XR seems like an altogether more appropriate package for a sedate engine, mean I would give the F 900 R a miss.