On the face of it, the BMW F 900 R is a compelling proposition — a high-spec standard motorcycle at a compelling price.
I had seen some ex-demo F 900 R models for as little as $15,000 ride-away in Australia, so was wondering what the deal was. Why was the BMW F 900 R so cheap?
Well, the reason is that the Australian-delivered BMW F 900 R is missing a significant number of features that the US and Europe-delivered F 900 R has.
Are you obsessed with motorcycles?
Well, I am. That's why I created this site — as an outlet. I love learning and sharing what others might find useful. If you like what you read here, and you're a fraction as obsessed as I am, you might like to know when I've published more. (Check the latest for an idea of what you'll see.)
Why even consider the BMW F 900 R?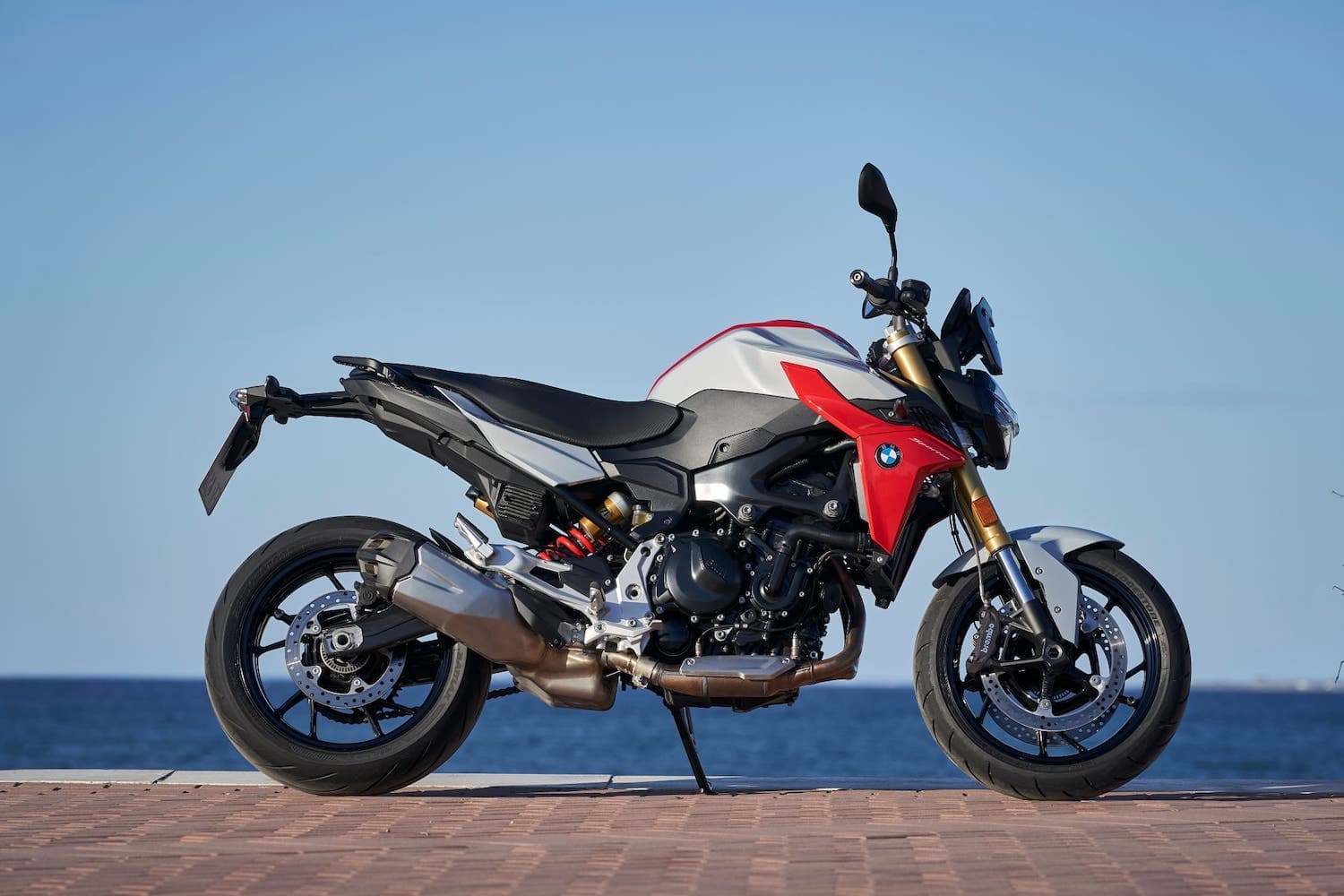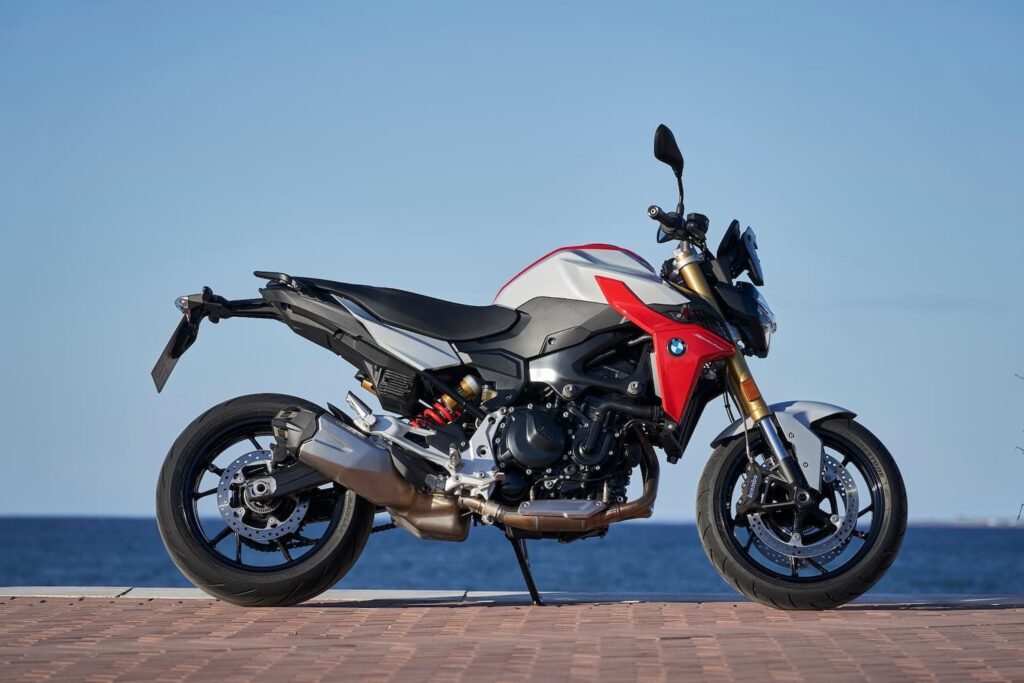 I had first considered the F 900 R when I realised I loved my S 1000 R, but that it was possibly a little too fast.
The BMW F 900 R seemed like a huge improvement to the F 800 R on paper, and offered a lot of what I loved about my S 1000 R but in a smaller, cheaper, and slower (but still fun) package.
Here's what's attractive about the BMW F 900 R:
Lively but modestly powered engine — an 895cc parallel twin with a 270-degree crank that makes 77 kW (105 hp) at 8,500 rpm, reaching peak torque by 6,500 rpm — really usable powerband
Dynamic ESA — electronic suspension adjustment
Ride by wire with awesome rider aids — cruise control and a six-axis IMU giving it cornering ABS
Cruise control on a middleweight — a rarity
Comfort stuff like a quickshifter and heated grips
All in all, it looks like a very fancy middleweight, which is appealing for someone who likes to commute and wants to spend a bit more (and get a bit more) than Suzuki SV650.
While I do a lot of my riding in Europe and the US, Australia is one of my hometowns. A couple of factors make middleweights particularly good for Australia. One of these is the modest power — Australia has very strict speed limits, and the back country roads are better suited to modest speeds. Secondly, cruise control would take the stress away from being snapped by one of the many speeding cameras while commuting.
The good news is we get most of those options in Australia. The bad news is that we don't get a couple of really important ones.
BMW F 900 R in Australia — Standard options available and missing
Here are the features/options that are missing from the Australian BMW F900R (that is standard or an option in Europe or the US):
Dynamic ESA (electronic suspension) — If you see a pic with gold forks, this is not what the Australian F900R looks like! The forks in Australia are black. To me, this is the biggest loss.
Cruise control — you can add it, but it's an additional $1,500 or so (according to dealers) — you need the parts as well as for the dealer to do the programming
Headlight Pro + adaptive headlight — this is an option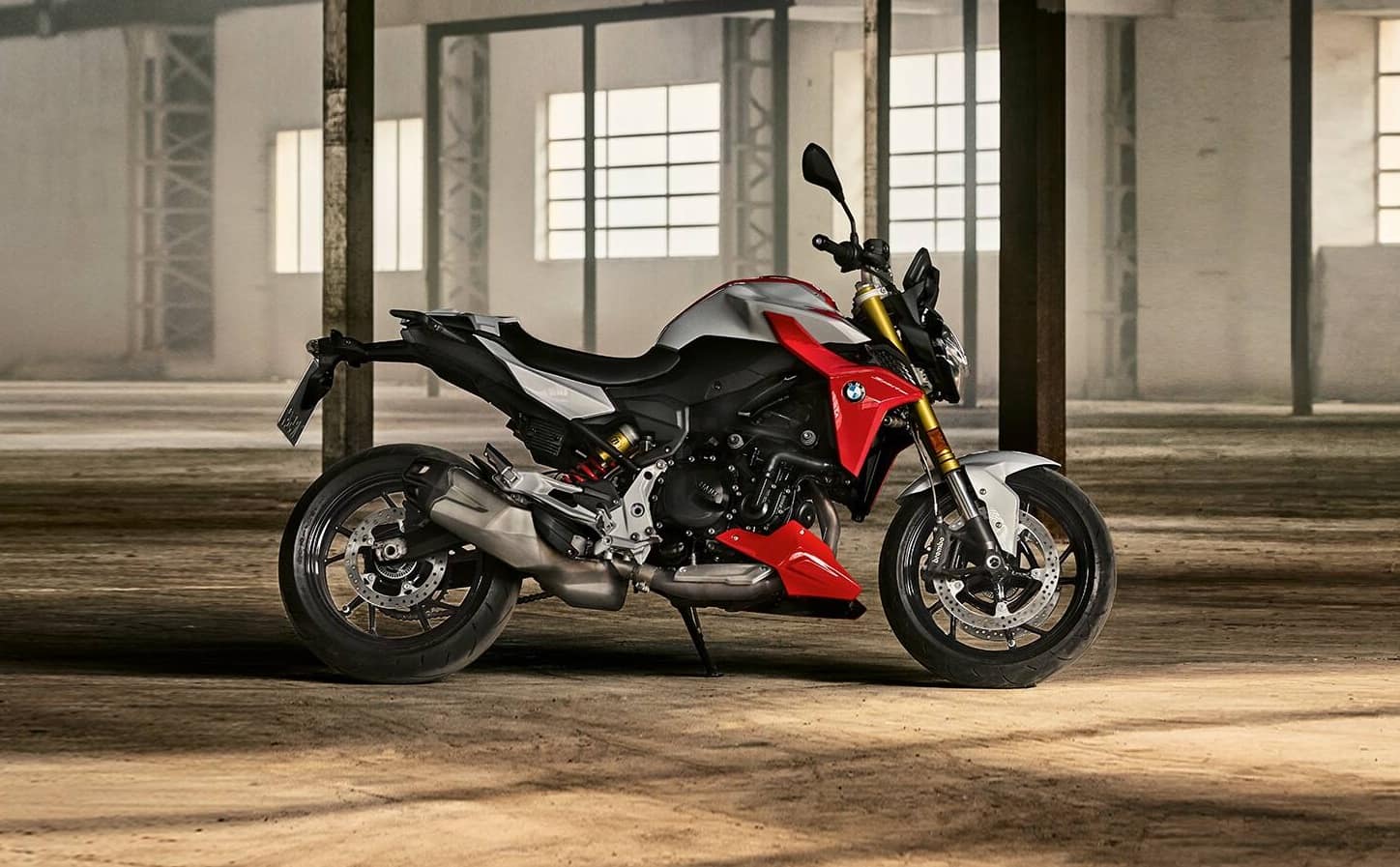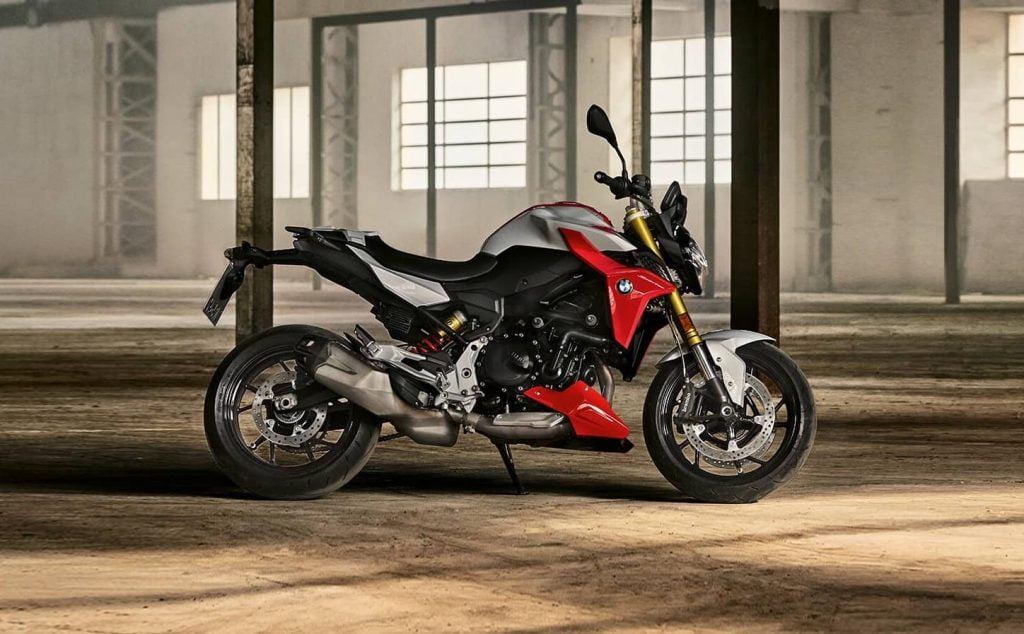 The Australian model BMW F900R does retain a few premium features though — and they're all standard, not options.
The following options (options in most markets) are standard on the Australian BMW F900R:
BMW ABS (lean angle-sensitive, i.e. cornering ABS), ASC (stability control), and DTC (traction control)
Riding Modes Pro — adding Dynamic and Dynamic Pro ride modes in addition to the standard Rain and Sport. This is an option in most markets — it's standard in Australia.
Gear Shift Assist Pro (the quick-shifter) — also an option in most markets, but standard in Australia
TFT display with Bluetooth. Standard and in glorious colour!
Heated grips — it does get chilly in the mornings, even up north…
Lean-angle sensitive ABS, the quick shifter, and Pro riding modes are part of the "Active Package" on the Australian-delivered BMW F 900 R.
General verdict on the Australia-delivered BMW F 900 R
Overall, the BMW F 900 R is a "middleweight" bike by today's standards.
The fact that it doesn't have Dynamic ESA is a bit disappointing. After checking it out on BMW's S 1000 R and S 1000 XR, I can confirm it's amazing. The suspension never felt soft nor uncomfortable. And I never even adjusted it.
But on the other hand, if this means it brings a motorcycle a couple of thousand dollars cheaper BUT keeps so many other important features, then I'm on board.
The other feature I'd miss on the Australian BMW F 900 R is cruise control. Cruise helps with the many boring straights, which are often heavily policed. It's such a simple addition, given it already has ride by wire. But it's not cheap to add after market.
These things, and the fact that the F 900 XR seems like an altogether more appropriate package for a sedate engine, mean I would give the F 900 R in Australia a miss — sadly. But everyone has different priorities.