After I low-speed crashed my Ducati 1098S I thought… it's time to up my skills. You know what they say — why upgrade the bike when you can upgrade the rider?
I signed up for a two-hour session with Mark Langford at Queensland Motorcycle School for A$150 ($75/hr). They do rider training in a big empty car park right opposite the Big Pineapple. I said "just break down everything I'm doing, see what I'm doing wrong, and tell me how to improve."
Here's what I learned in two hours from my trainer Mark. They're notes for myself, but hopefully they'll be useful for others!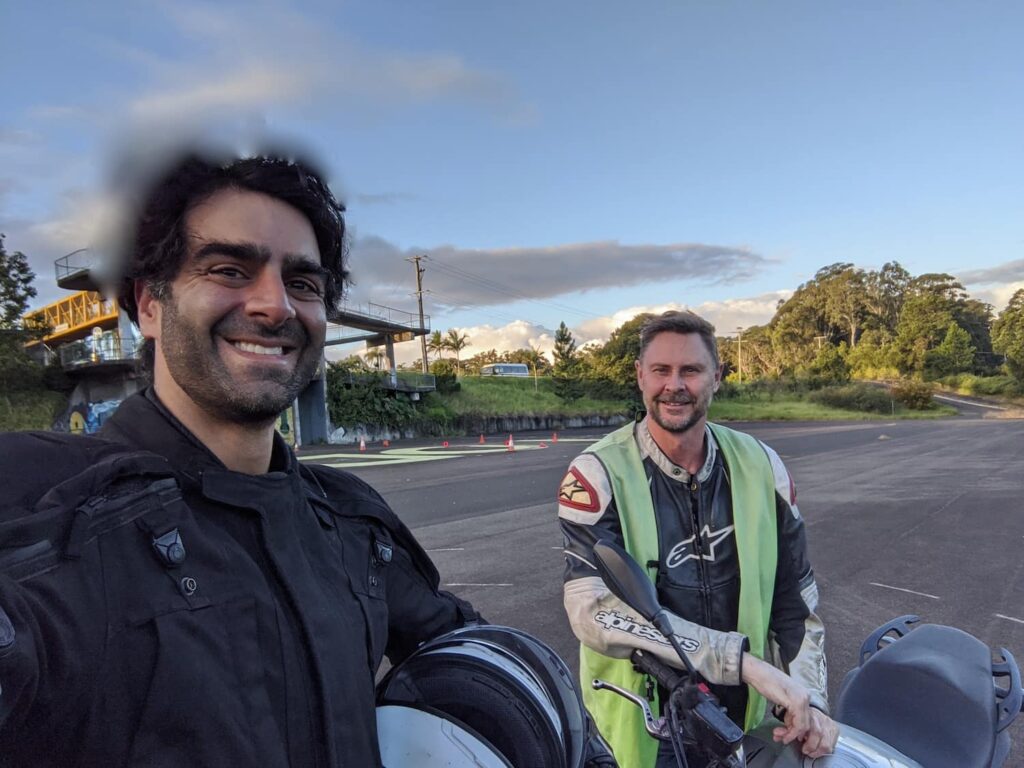 Are you obsessed with motorcycles?
Well, I am. That's why I created this site — as an outlet. I love learning and sharing what others might find useful. If you like what you read here, and you're a fraction as obsessed as I am, you might like to know when I've published more. (Check the latest for an idea of what you'll see.)
What is Queensland Motorcycle School?
Queensland motorcycle school is an instructional school on the Sunshine Coast, in Woombye. Mostly they help people do Qride Pre-Learner courses, lessons for beginners, and RE courses, but they also do "advanced" or "refresher" courses.
Obviously, if you're just starting out and want to get your motorcycle license, they're competent, qualified trainers, who will take you through everything you need for either your learners or open permit in Queensland.
But they also are good instructors who can help experience riders develop better habits — or to get rid of bad habits.
I wasn't looking for "advanced" training, but I specifically wanted help with
Low speed manoeuvring on a sports bike
Body position in turning
Emergency braking
The instructor there (Mark) said he could help me with all that, and asked me to come in for a two hour course.
How the courses work at Queensland Motorcycle School
When you do an advanced course at Queensland Motorcycle School, you can either do it one-on-one or in a small group. But everything is customised.
You have the choice of either using your own motorcycle or one of theirs. They have some old but fun motorcycles and I opted to use one of those. Better to crash a $2000 bike belonging to someone else than a $5-10K bile that belongs to me. (And even better not to crash at all!)
Since the training is quite customised, it's useful to go in with a list of things you're not good at. Don't be shy. Most of us lack skills in at least one aspect of riding.
Even if you're not sure what you're good at or not good at, think about how you might be able to improve the core riding techniques, including everything I mentioned:
Cornering
Braking
Low-speed manoeuvring
Emergency stops
Body position (including head, shoulders, arms)
Wheelies (I kid… not really their wheelhouse, though I'm sure they could teach it if they wanted to)
There's probably a lot more you could add to that list, too. Be honest with yourself (and with them).
Four things I learned at Advanced/Refresher Motorcycle Rider Training
In my time at Queensland Motorcycle School I learned four things that were transformational to my riding. Even though I've gone through a few bikes since then, it has been really helpful for me with my current two bikes — both sports bikes.
These were originally notes I took for myself, but I decided to publish them here so you could get an idea of the things you can learn in advanced or refresher motorcycle training.
1. Drop shoulder into turns
I'm a stiff turner. Usually I have more trouble on my right, but at training I was having more trouble on my left.
Part of this, he said, was just that it was me on a new motorcycle. I was riding one of Queensland Motorcycle School's bikes, a Honda Hornet CB600 (that I really enjoyed — so much so that I went and bought its cousin, a CBR600F4i!)
The first thing Mark suggested I needed to learn to drop my shoulder in to turns.
What he told me to do was learned (for e.g. a left turn)
When approaching a turn, slide my body to my left (with commensurate pressure on the right)
Breathe out and drop my shoulder to the left, still facing forwards.
This way, I'd have my whole body left of the motorcycle. This would mean the motorcycle would turn left without leaning it as far.
Other parts of my cornering — looking deep into a turn and keeping my head up — he said I was doing fine. This, too, was a confidence boost.
2. Brake harder into turns
The most important skill I learned on the day at Queensland Motorcycle School was how to brake harder into turns and accelerate out.
Before the course, I had a tendency to coast into turns with the throttle, and sometimes go on clutch during the turn (or even during the whole turn!)
First, Mark told me to use the brakes to slow down, and change gears while braking. This was fine, but I had to learn how to blip the throttle while keeping pressure on the brake.
The instructor noticed that I was using the engine to slow down rather than the brake. And that when I used the brake, I'd release the brake to blip the throttle.
What I learned:
Brake from high speed (or any speed) using the brakes. That's what they're for! Use the clutch only to shift gears, and always be in gear (hopefully the right gear).
Brake using two fingers so I can blip the throttle to get into the right gear. Keep pressure on the brakes as I blip the throttle.
The tip about braking with two fingers, while keeping my hand on the throttle, was transformative. My braking and slowdowns now sound (and feel, I flatter myself) like I'm at a race track.
Be in gear before the turn and go through the turn without being on the clutch.
All of this was transformative. I couldn't wait to apply it to my Hyperstrada on the way home.
3. Improve emergency braking
A related skill to cornering quickly was how to emergency brake.
I could brake, but I wasn't doing it as effectively as possible because I tend to think about both the clutch and the brake at the same time.
I felt I was braking badly because I had recently crashed my 1098S while doing exactly that.
The core of braking fast is: Think just about the brake. Everything else is secondary.
What I learned on how to better emergency brake
Gently pull on the front brake (with four fingers) and press on the rear brake.
Then pull in the clutch and shift back down to first, while braking.
Pull to a stop with the right foot still on the brake, left foot down.
The goal is to be at a stop and in first gear, ready to scoot away if you have to (e.g. if a car is accelerating quickly behind you).
4. Low speed turning like a Ninja
I need to become better at things like figure-eights and low-speed maneuvering. Luckily, they had a tiny figure eight for me to practice on!
These things are usually the devil for me — they remind me of the pinhead in the California driving test.
I knew it was theoretically possible. I had watched videos online. But I hadn't ever practised.
Core things I learned about low speed turning:
Stay steady on the throttle and use the rear brake to control speed if I have to. Don't moderate speed with the clutch.
Look DEEP into the turn. In a circle, look towards the center at all times.
Counter-balance my body. Sit on the outside of the motorcycle, making it lean more, to get on the inside of the tires.
Counter-balancing while going around in a circle was quite hard. It meant keeping a really steady hand on the throttle.
The funny thing was that I thought I knew how to counter balance. But on reflection, the way I was counterbalancing was exactly opposite!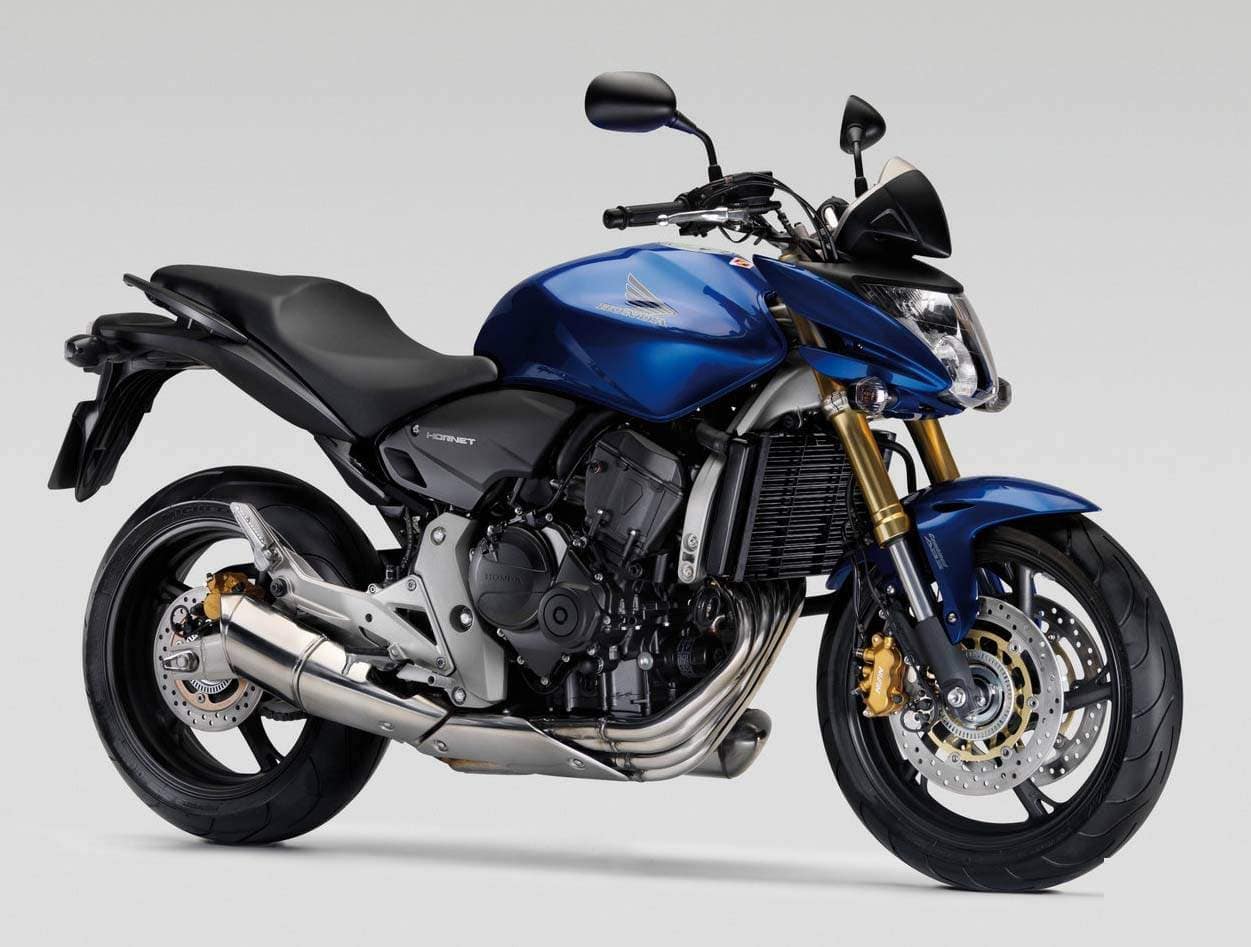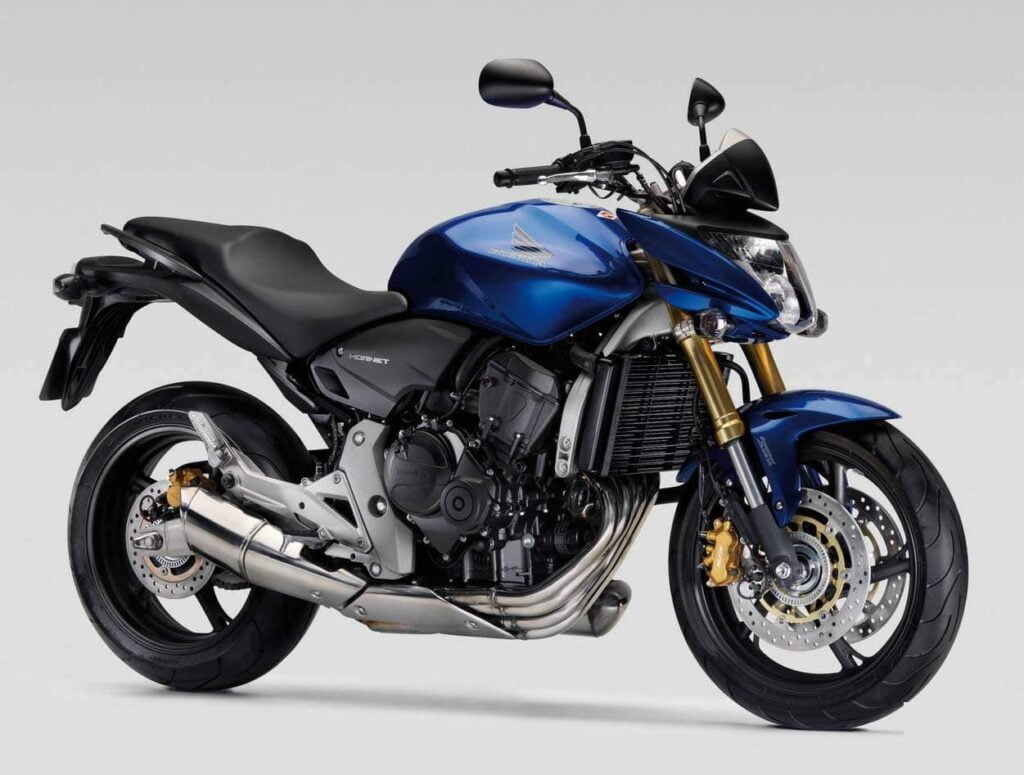 General Riding Hygiene tips
A few things I learned at Queensland Motorcycle School just for riding hygiene:
At a standstill, have my right foot on the rear brake, be in first gear, and ready to go. Prior to going to the school, I tended to use the rear brake less, and at a stop I'd often just have both feet on the ground, maybe using the front brake.
Never just have one finger sitting inside the hand brake. (I did this sometimes by accident). It might get crushed!
Mark also said I don't need to use the kill switch. I've now heard this from so many people that I suspect it actually might need to be true… major exceptions being, of course, if my key is in a weird place, or if I have a super modern motorbike with a key-less ignition.
A few other points… was the crash entirely my fault? Maybe not
After a lot of talking about the Ducati 1098S, it turns out that it may not have been entirely my fault I crashed it… it turns out that it's well-known as being one of the hardest bikes to ride slow.
I do accept responsibility (if for no other reason, because it's one of the principles of "Extreme Ownership" I cherish), but also know that there may be other factors that meant that the crash didn't have to happen.
Mark said that he rides a Ducati 916 with close to 100,000 kms on it, and his partner has a 1098. He finds the 916 much easier to ride at slow speeds in comparison to the 1098, which, he said, "really doesn't like to go slow".
This is making me think hard about whether I want to keep it. I thought maybe all superbikes were like that, but they're not. There are definitely some that are easier to ride. That was Honda's goal with the FireBlade, after all — to make it a superbike that anyone could ride fast.
While I love the damn thing, there are other superbikes I also love, like the FireBlade and the R1. If I sell my 1098S for $12K (should be able to, even with the light damage), I may be able to get a 2012+ Yamaha R1 — unfortunately, probably not stretching it to a 2015+ R1 with the six-direction IMU. Or, an MT-10.
Or I could just keep one of the best bikes in the world and grow into it.
What's next?
Mark suggested I sign up for a track day with MotoDNA. Most of their classes are cancelled due to COVID, but I got in touch to see what I should book for.
I already have all the gear for a track day, so all I have to do now is get a track bike that I can take there.
I've sent them an enquiry. Let's see where this goes. As of 2021, it seems most of their courses are not available in Queensland. The hunt continues!