I'm a low-key fan of the Suzuki Boulevard M109R. It's not the ideal bike for everyone and everything, but it's cool, unique, and really nice to look at! It has been discontinued in some markets, but they're relatively available used — though prices aren't really going down dramatically.
Much like Harley Davidson motorcycles, the Suzuki Boulevard M109R remained largely the same over the years since launch, and has mostly evolved in style, which means different chrome or black parts, and different colour schemes.
Thus, style means a lot to 'Nine owners, and the best base colours are worth knowing, even if you customise the heck out of it.
This is just a repository of my favourite colour schemes for the Suzuki Boulevard M109R, also known as the "Niner", the "Nine", or, to robots, the VZR1800.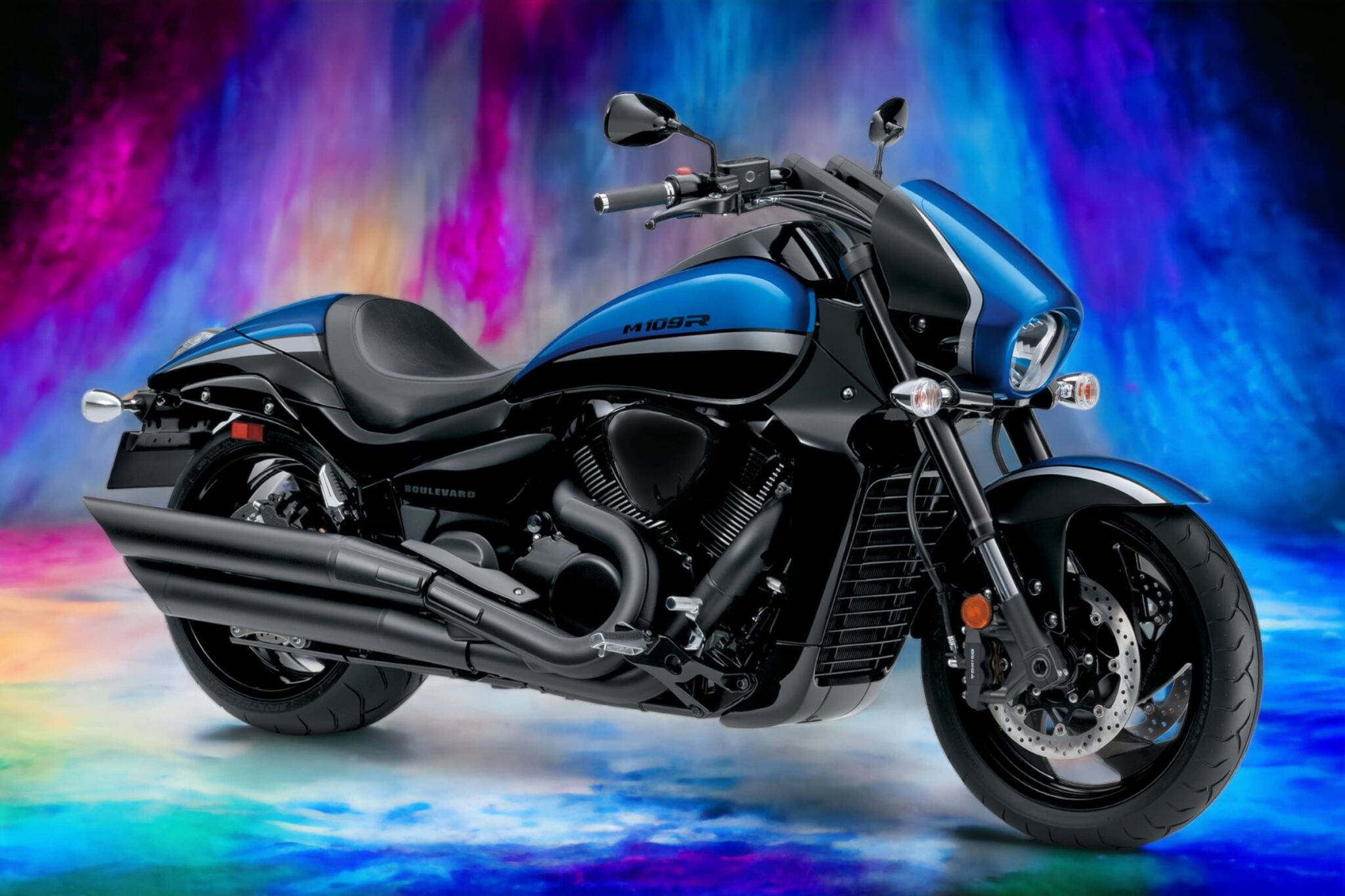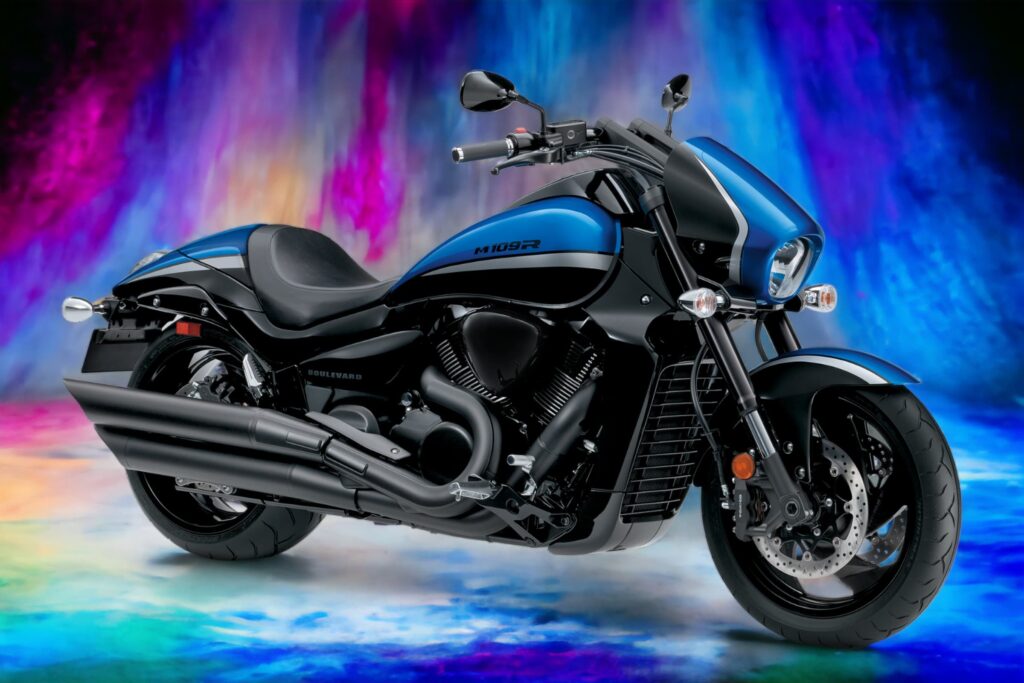 Are you obsessed with motorcycles?
Well, I am. That's why I created this site — as an outlet. I love learning and sharing what others might find useful. If you like what you read here, and you're a fraction as obsessed as I am, you might like to know when I've published more. (Check the latest for an idea of what you'll see.)
Suzuki Boulevard M109R Colors — Overview
Overall, as I detail in my Suzuki Boulevard M109R Buyer's Guide, the "Bully" has mostly evolved cosmetically. There was talk of some internal gearing resilience improvements from around 2008 onwards, but those are unconfirmed.
Generally, Suzuki has altered three things as time has gone on with the Suzuki M109R. These are
What is chromed out, and what is black — e.g. engine components, controls, and exhaust.
Whether there is one colour or two. Special Editions have a racing stripe. Most of the photos below are special editions.
Gloss or matt tones
A lot of the below colours involve black. But there'd be too many to have "black" alone as a section.
There are a few others I haven't found good photos for — I'll keep hunting. I've grouped them by colour alphabetically, and by year model within each colour group.
Blue
Suzuki is big on blue, and many M109Rs have come in this colour, including solid blue.
But most of the below "Blue" colours of the Suzuki Boulevard M109R are all combined with another color.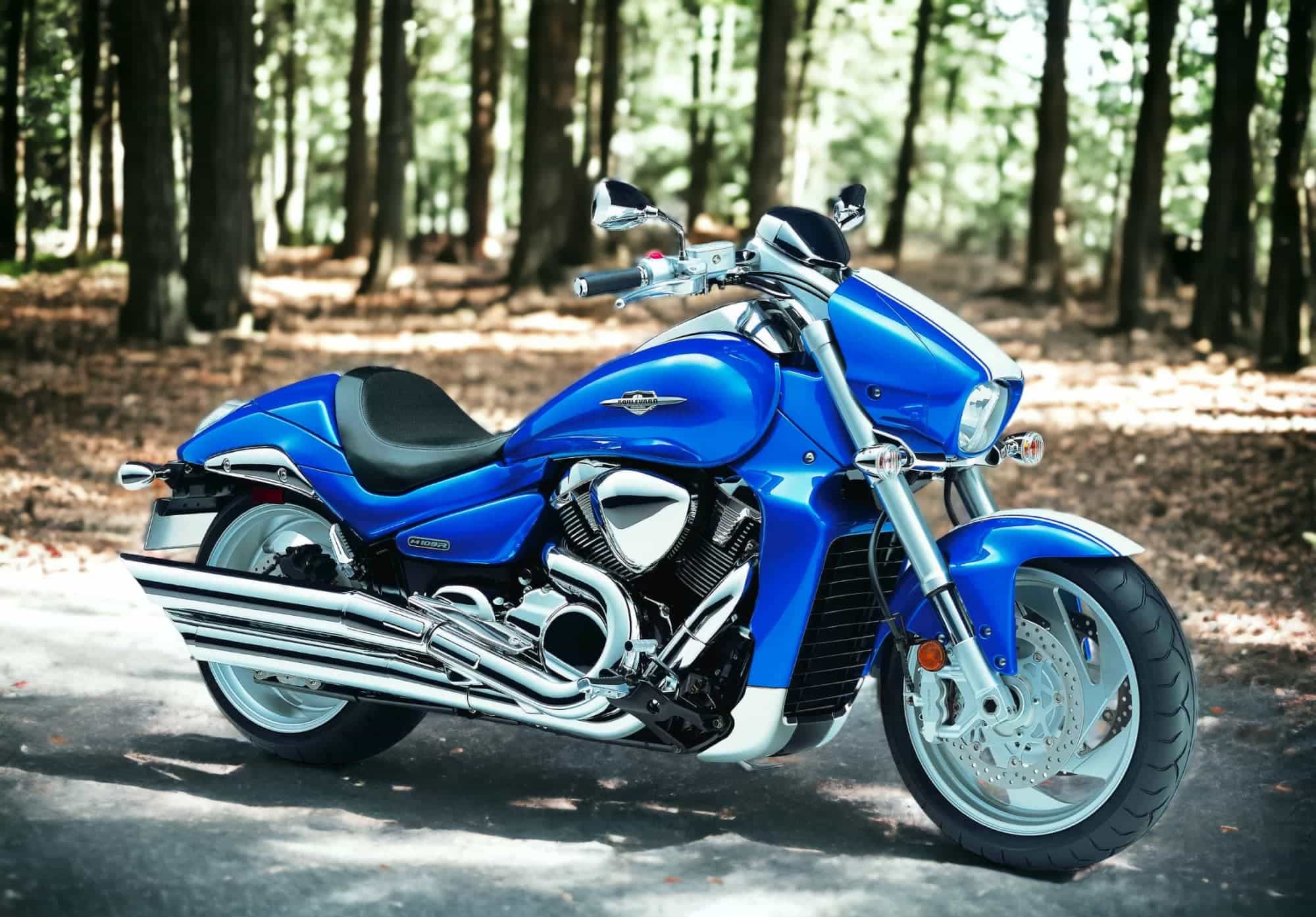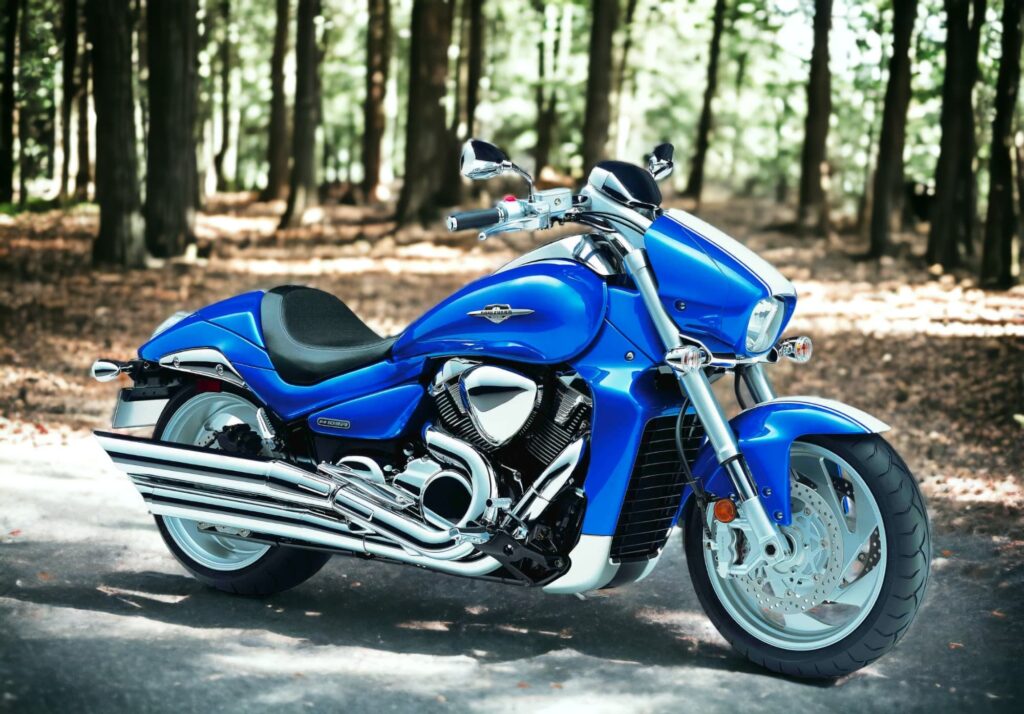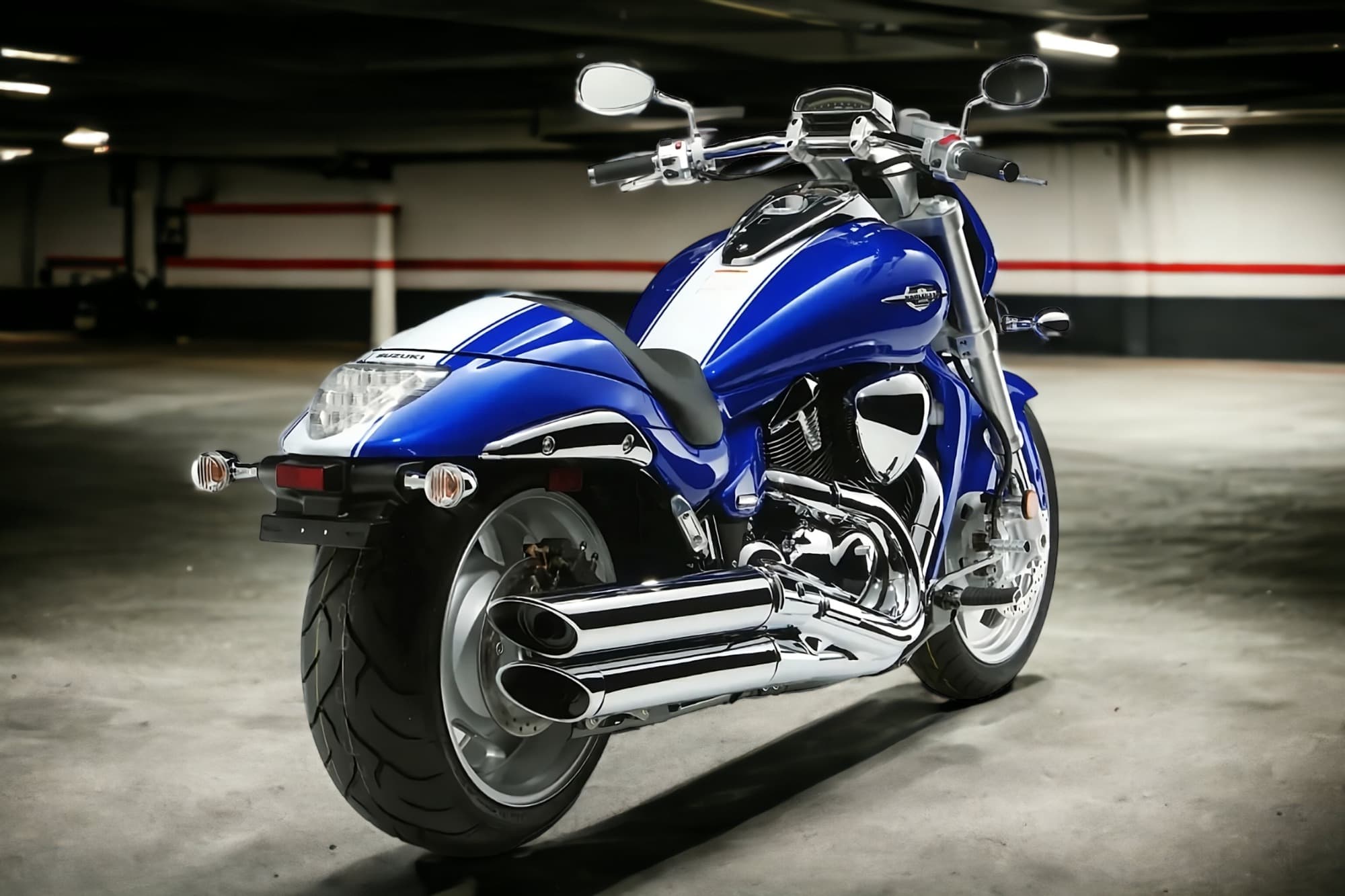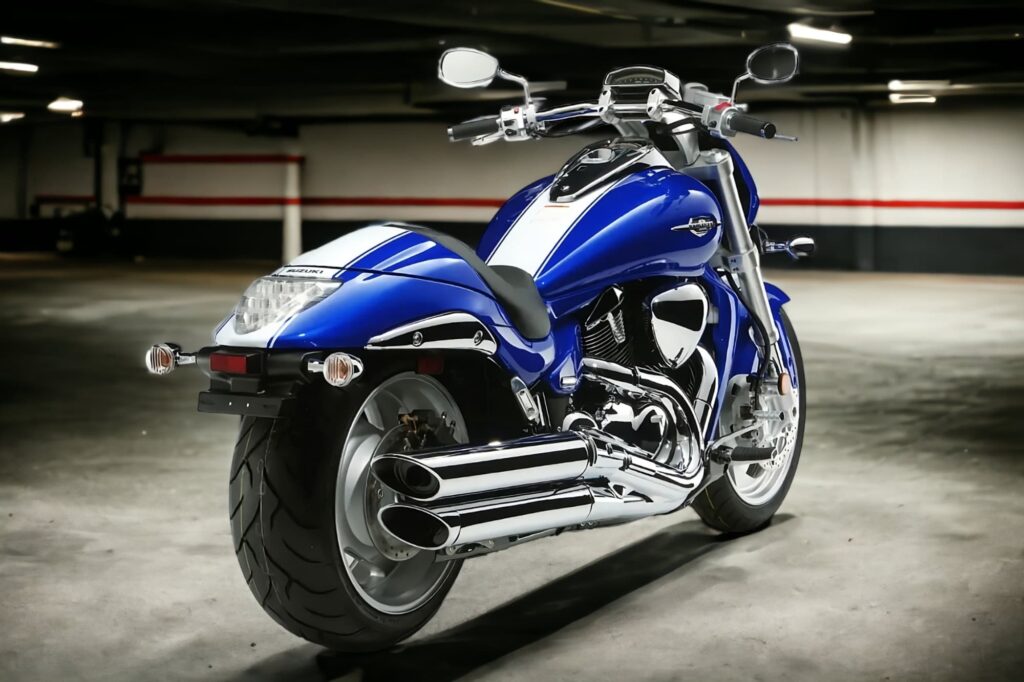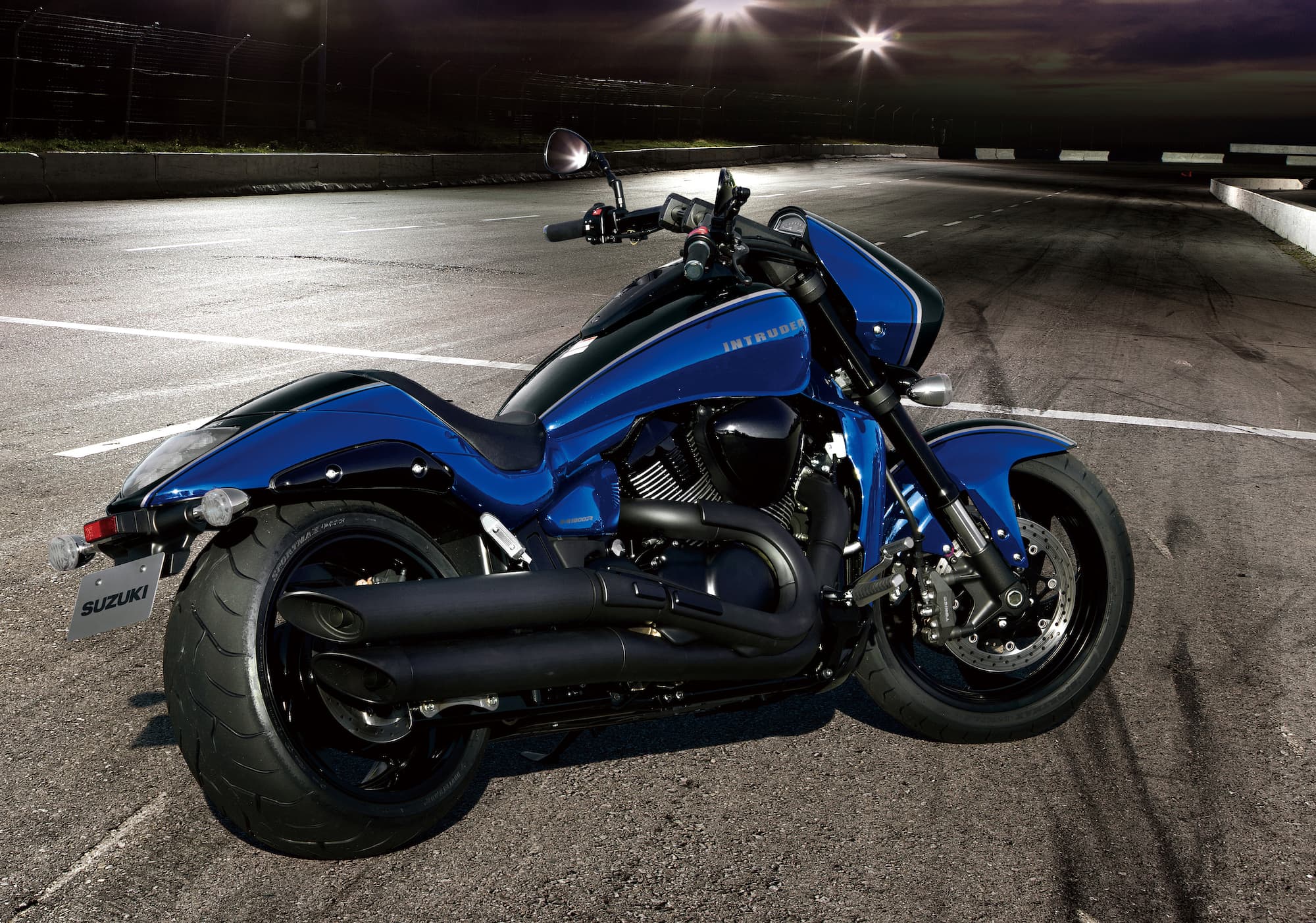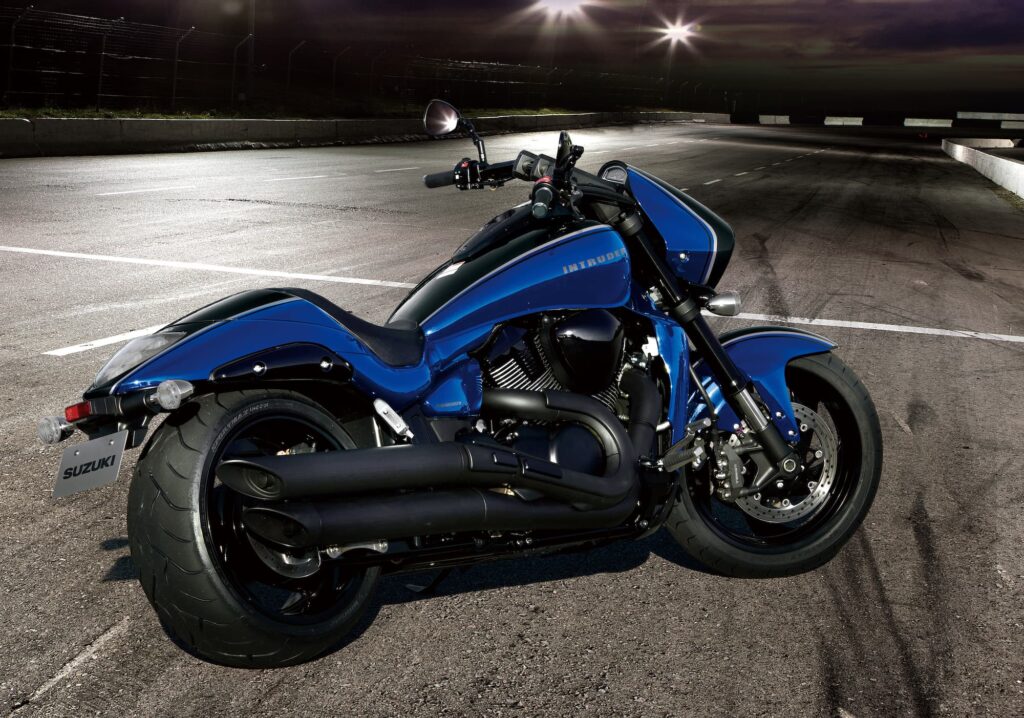 Grey / Silver
I also quite like grey/silver motorcycles, and Suzuki has done it a few times with the M109R.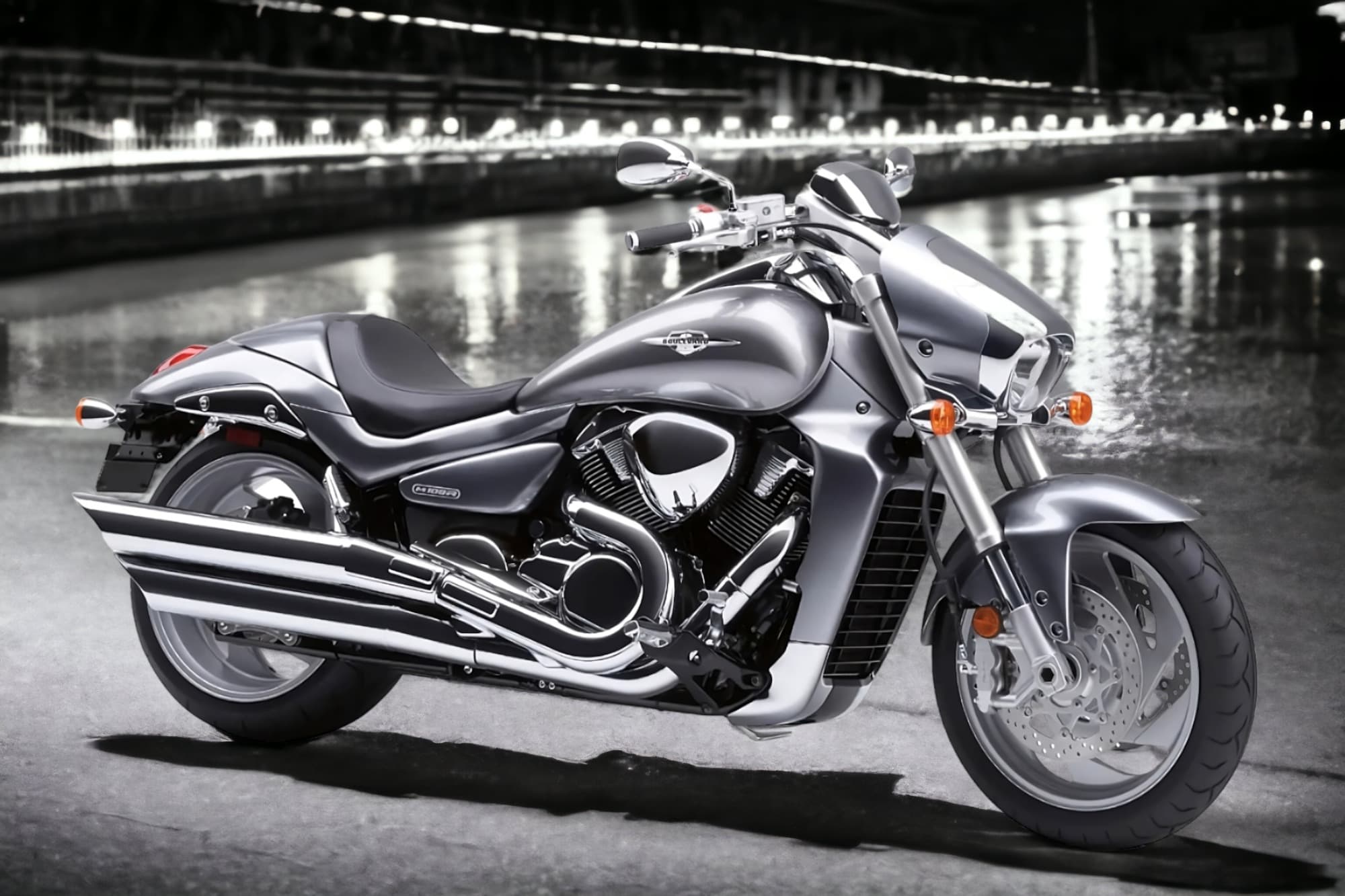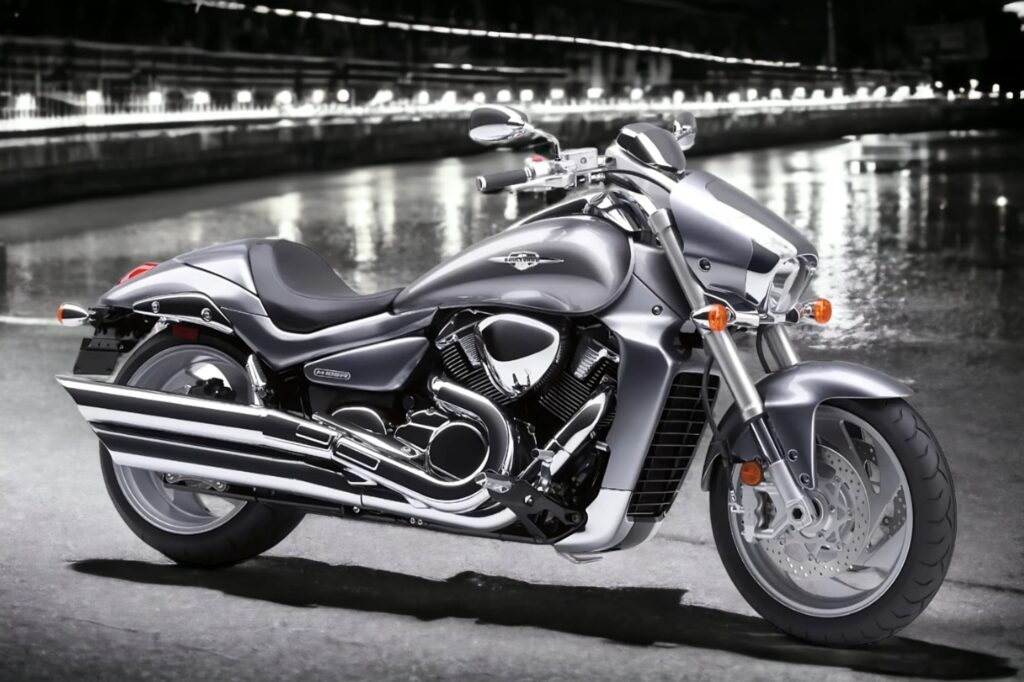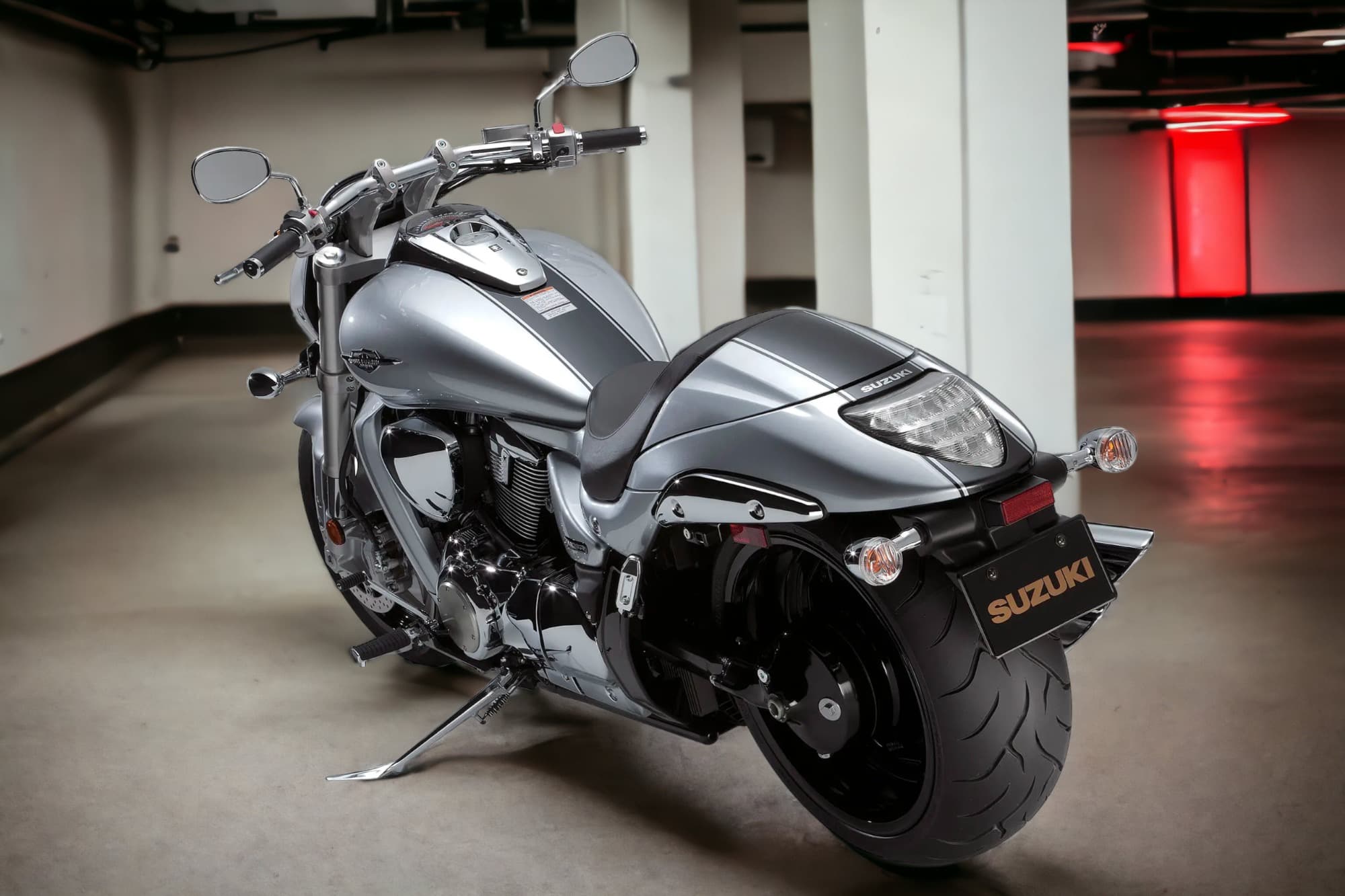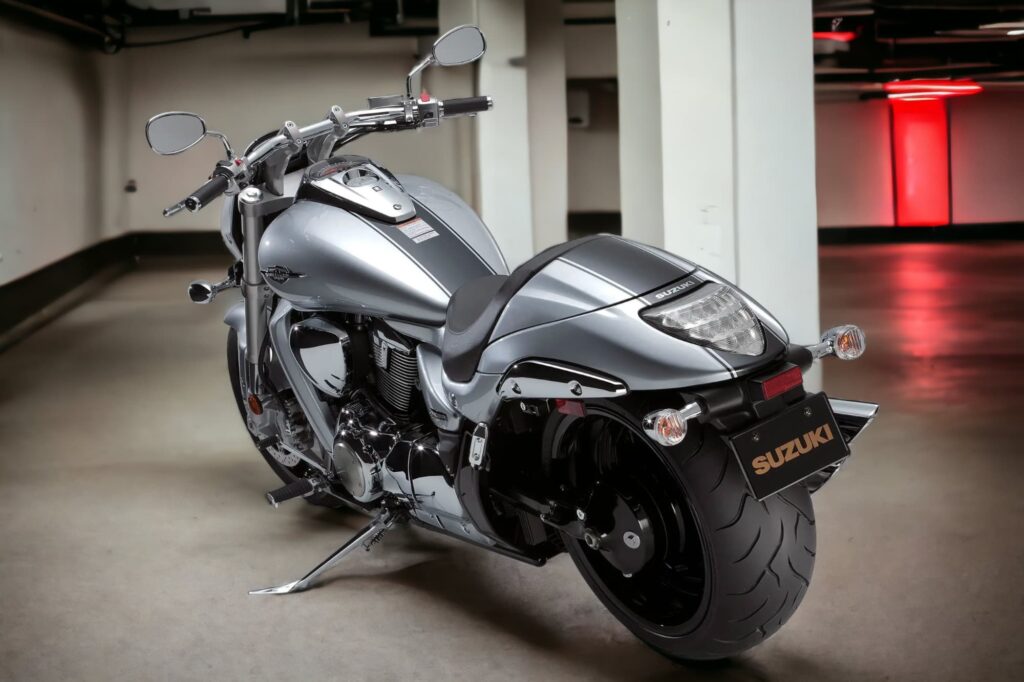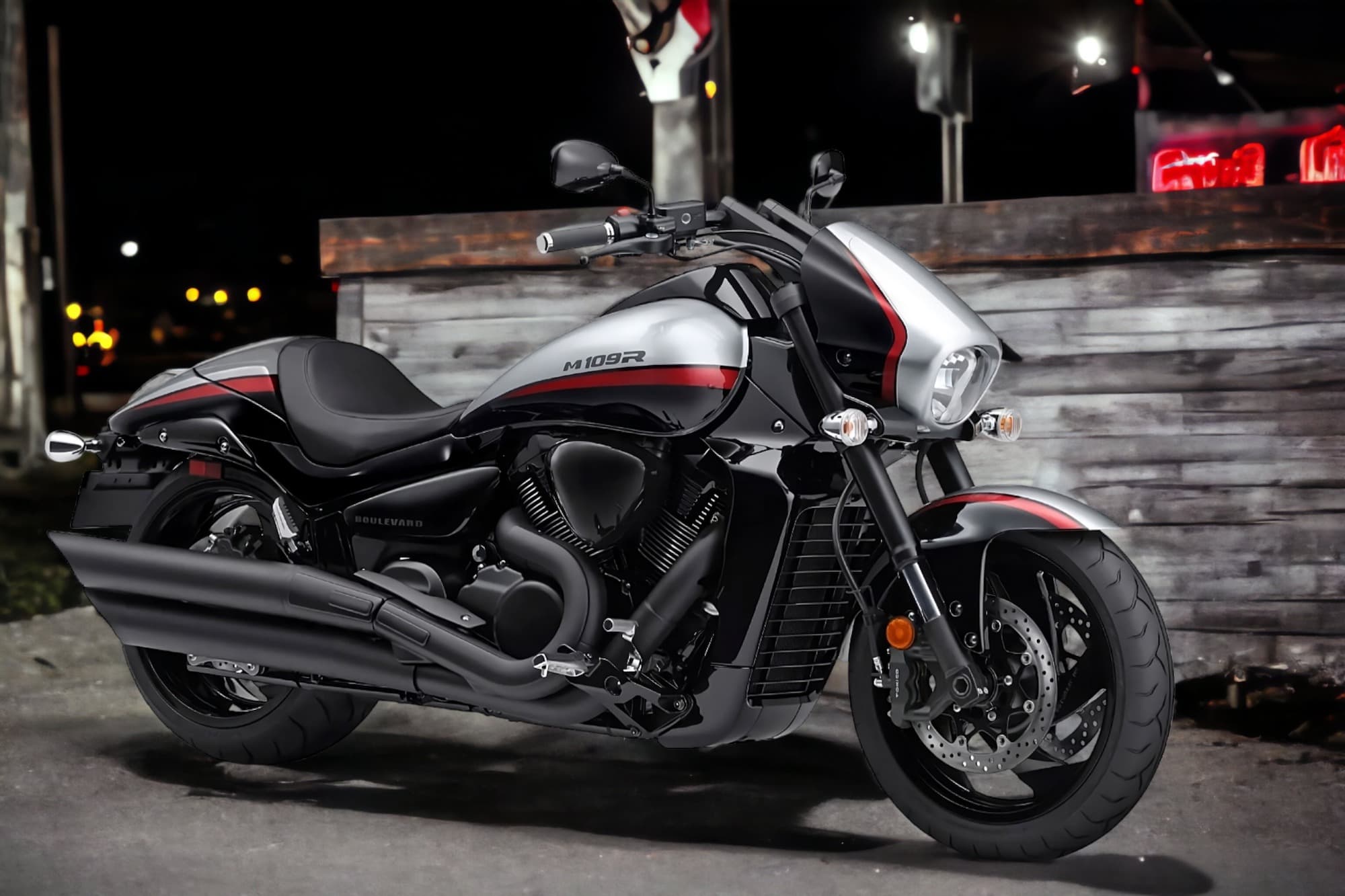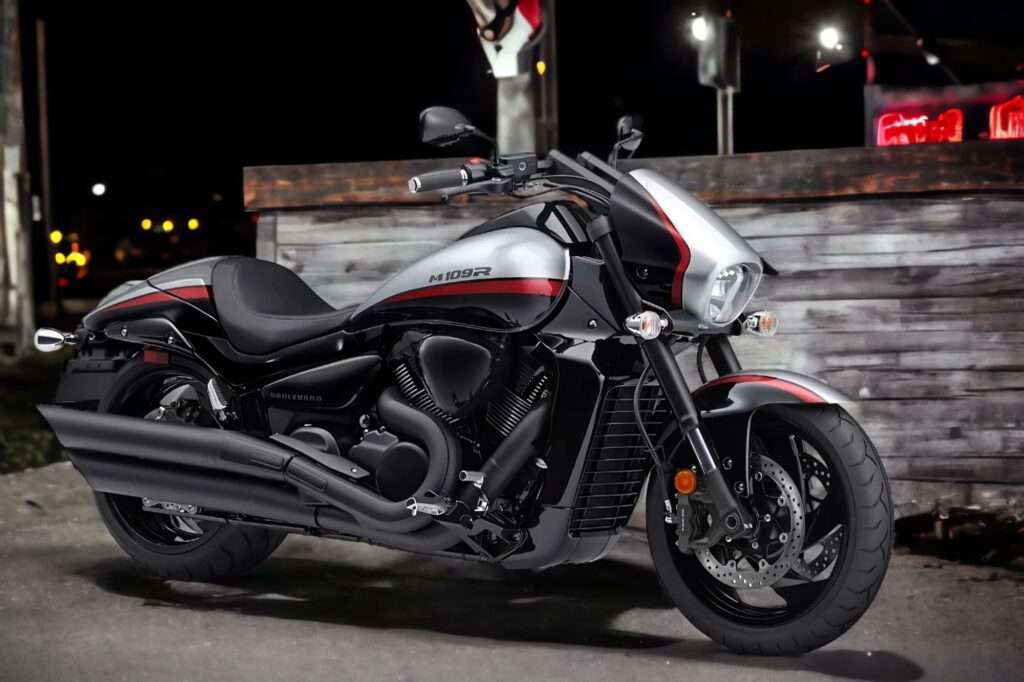 Below is the recent Oort Grey M109R. Again, Suzuki did this with the Hayabusa — I believe more effectively, as it has the contrast maroon wheels.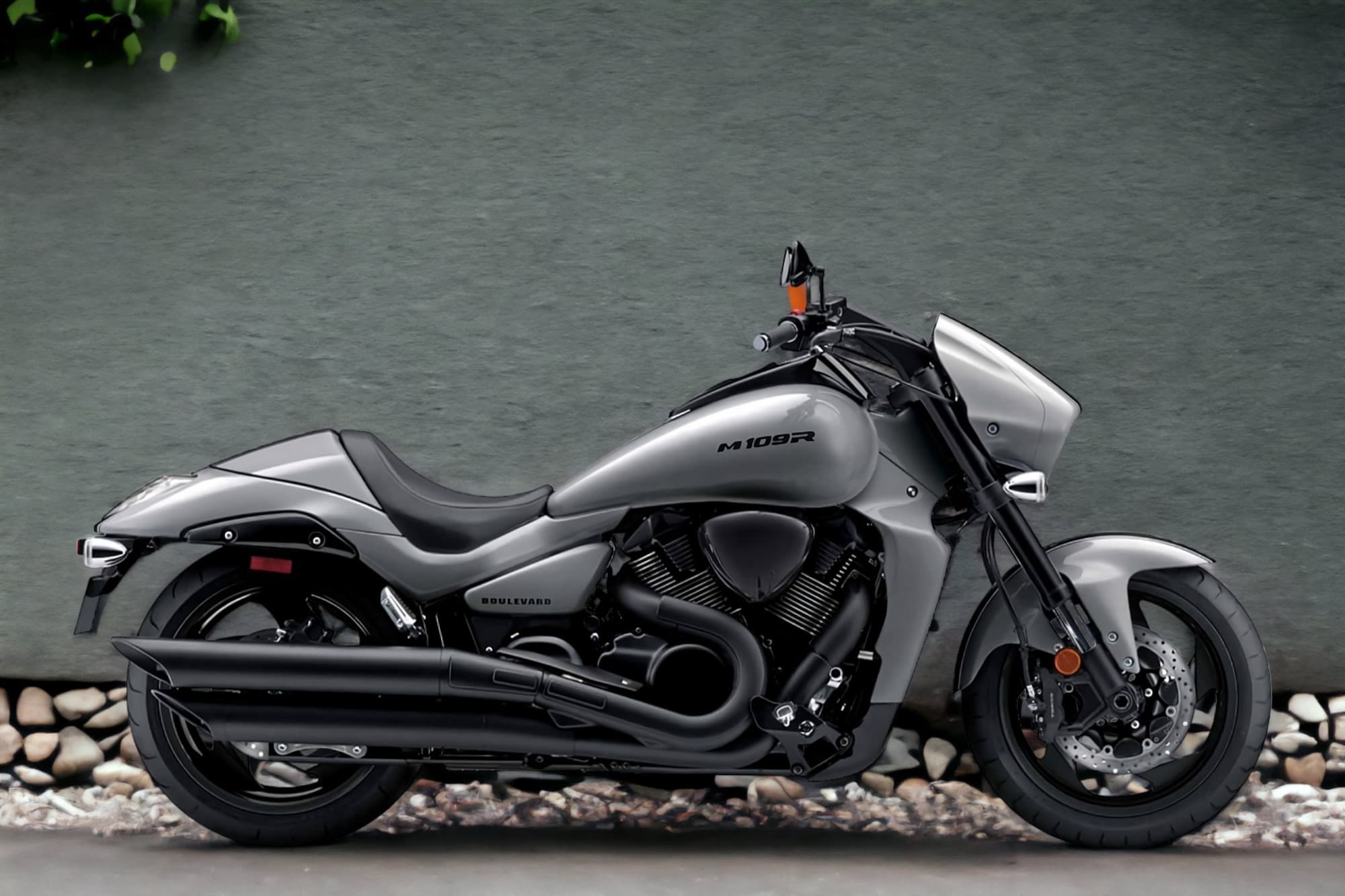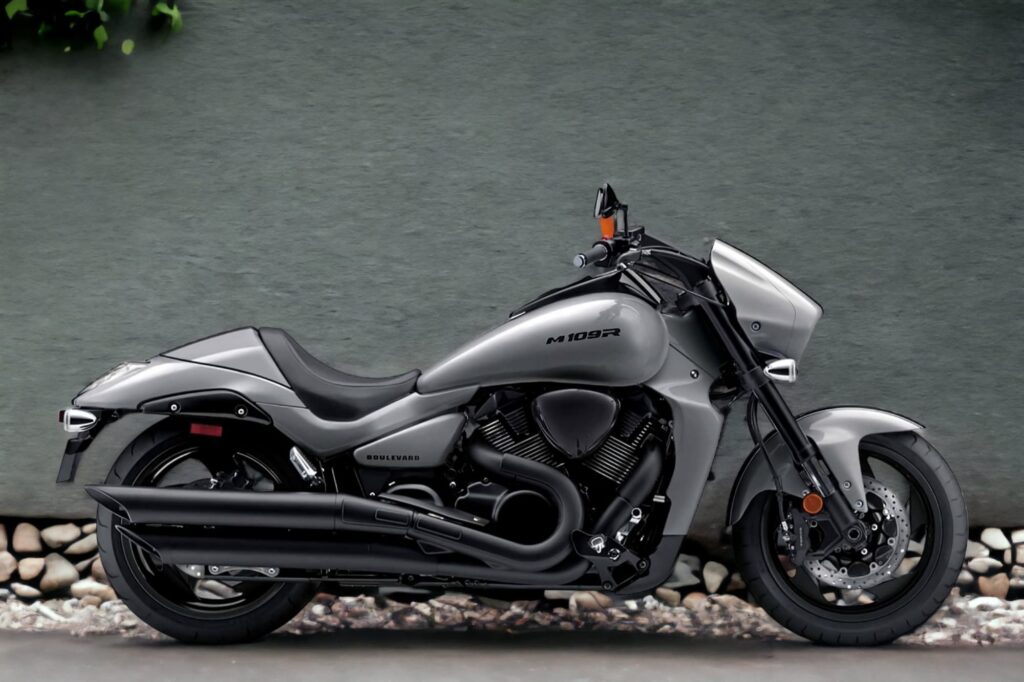 In 2016 there was a similar colour scheme, Fibroin grey, but without the stripe.
Orange
Orange is a tough sell. Orange looks good on only a few motorcycles (in my opinion), but I like the contrast with Glass Sparkle Black. Below is a solid orange one from the early days, plus the same bike in B.O.S.S. and non-B.O.S.S. variants.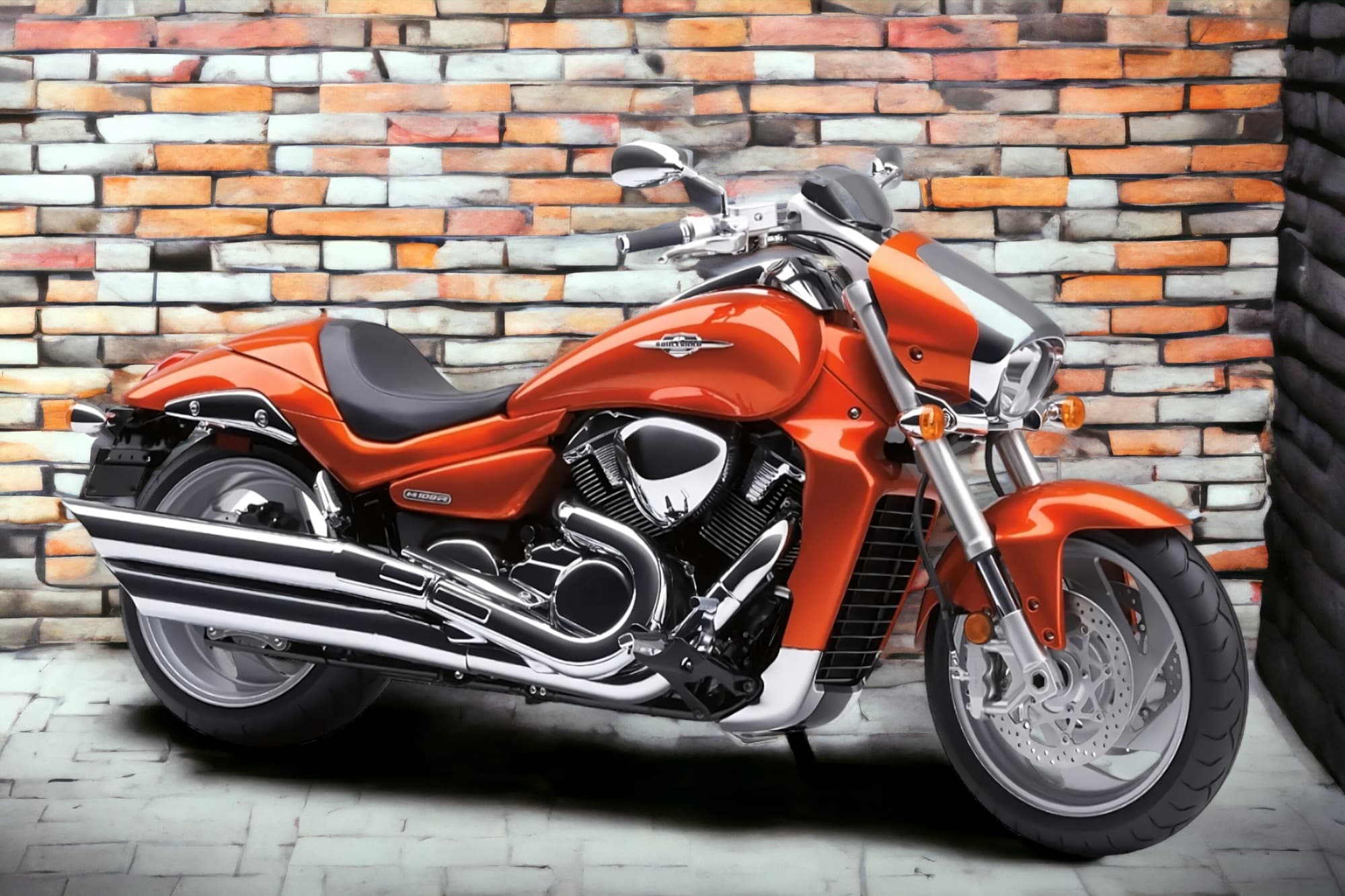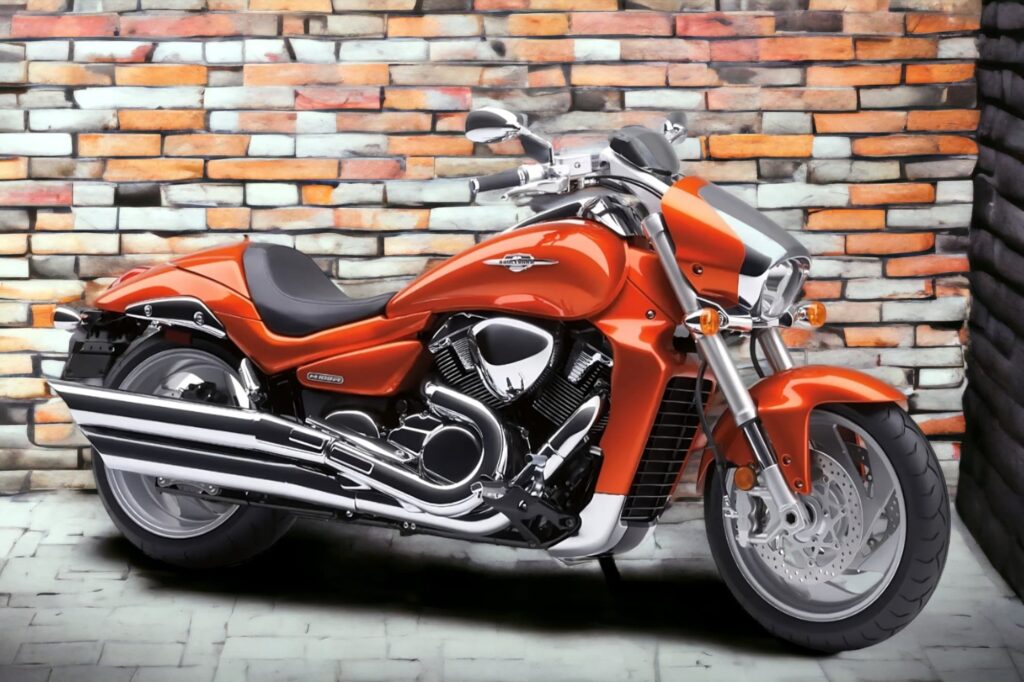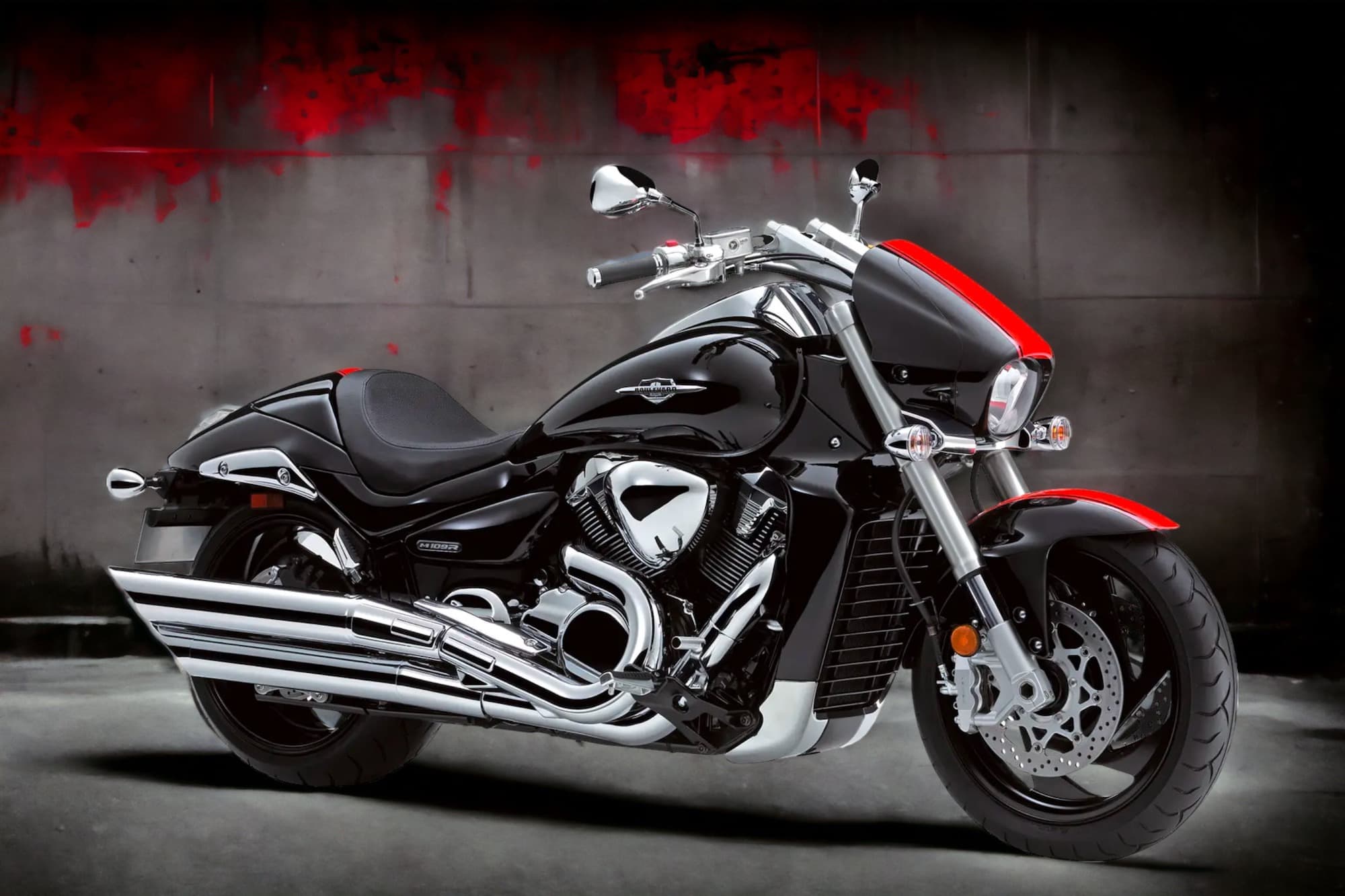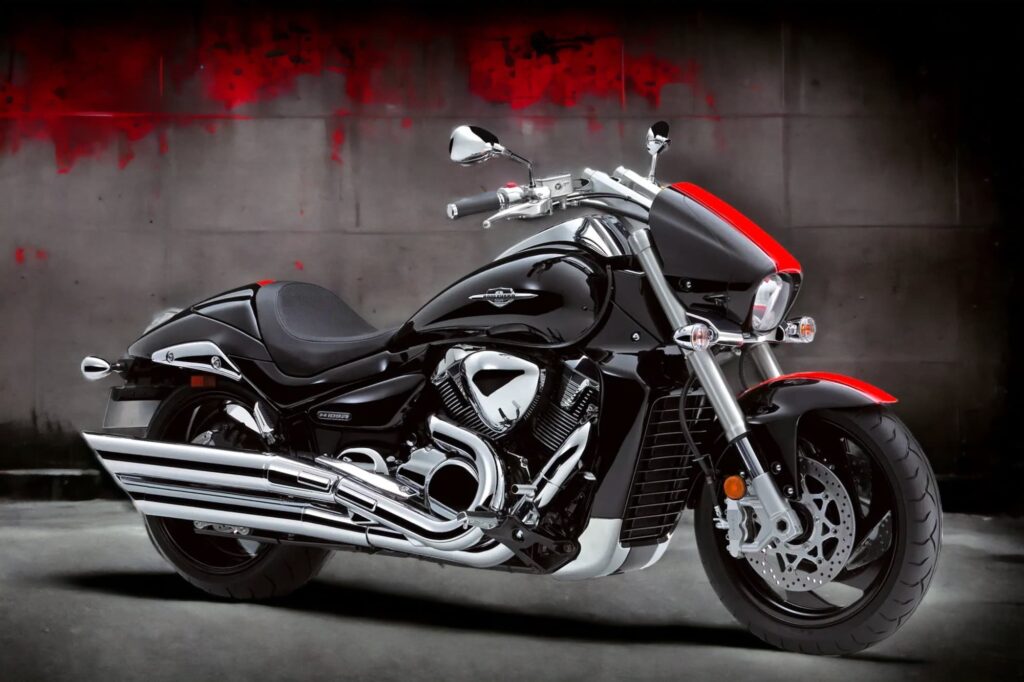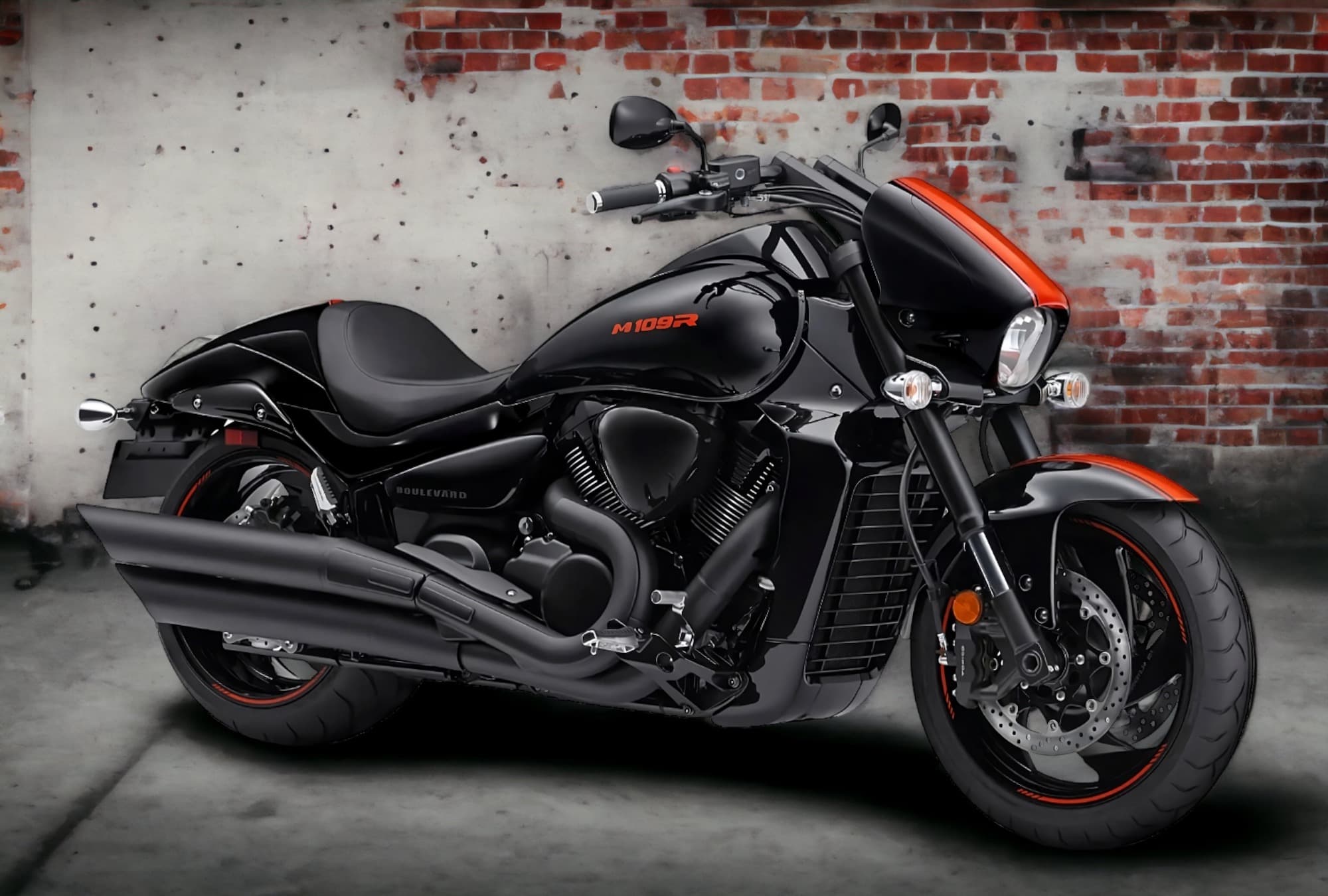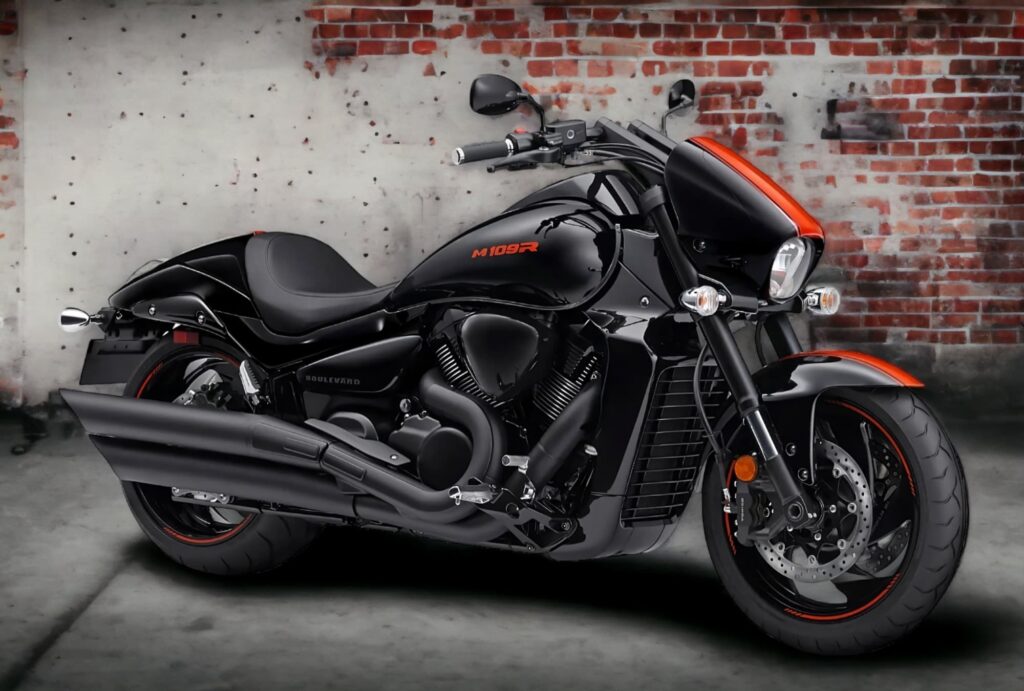 Red
Suzuki doesn't tend to make as many red motorcycles as Honda or Ducati, but when they do it, it's very eye-catching.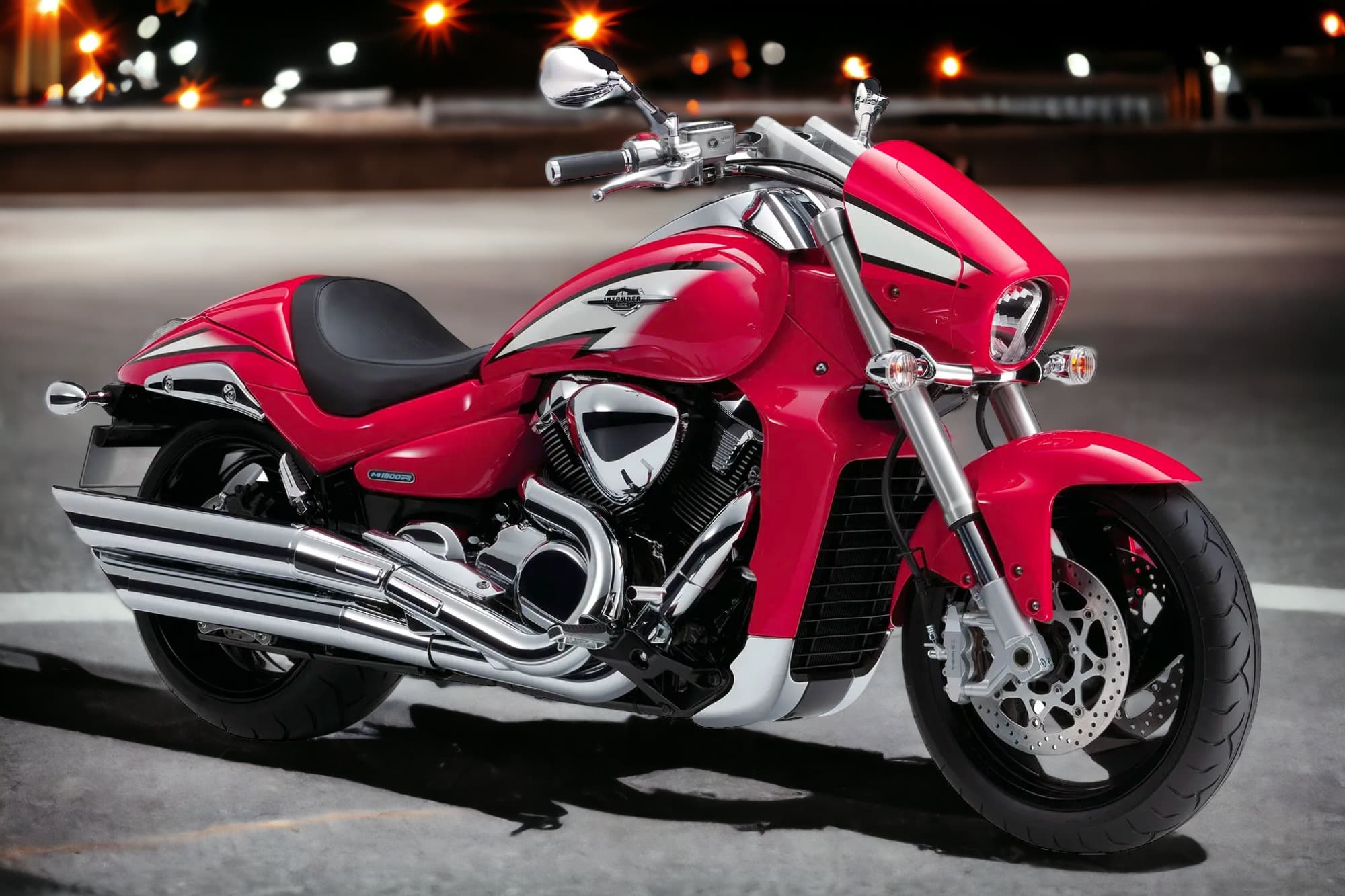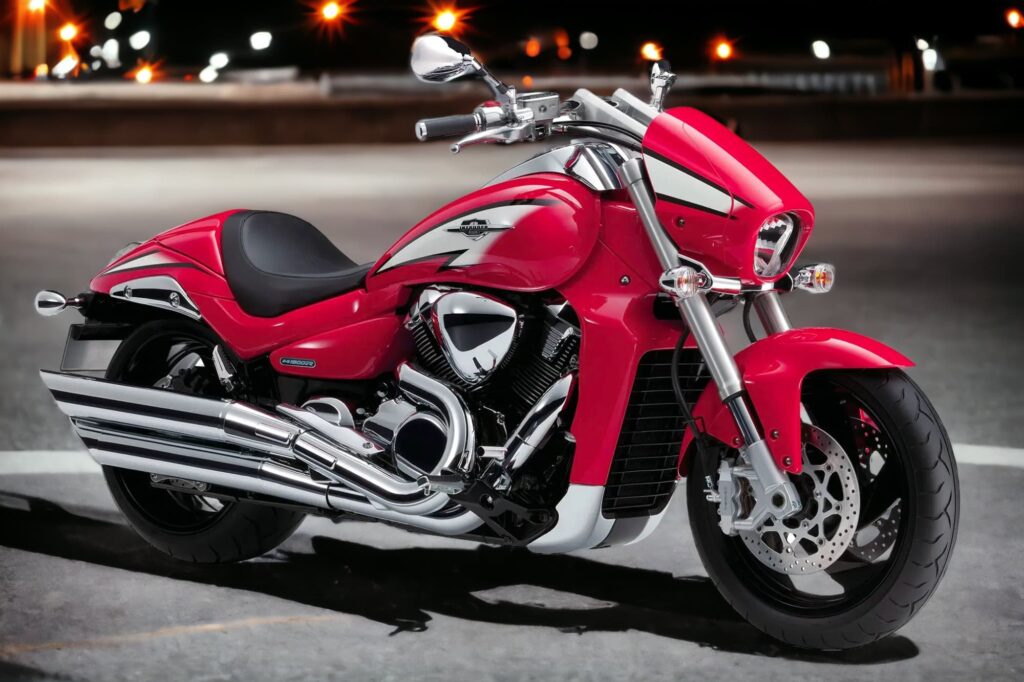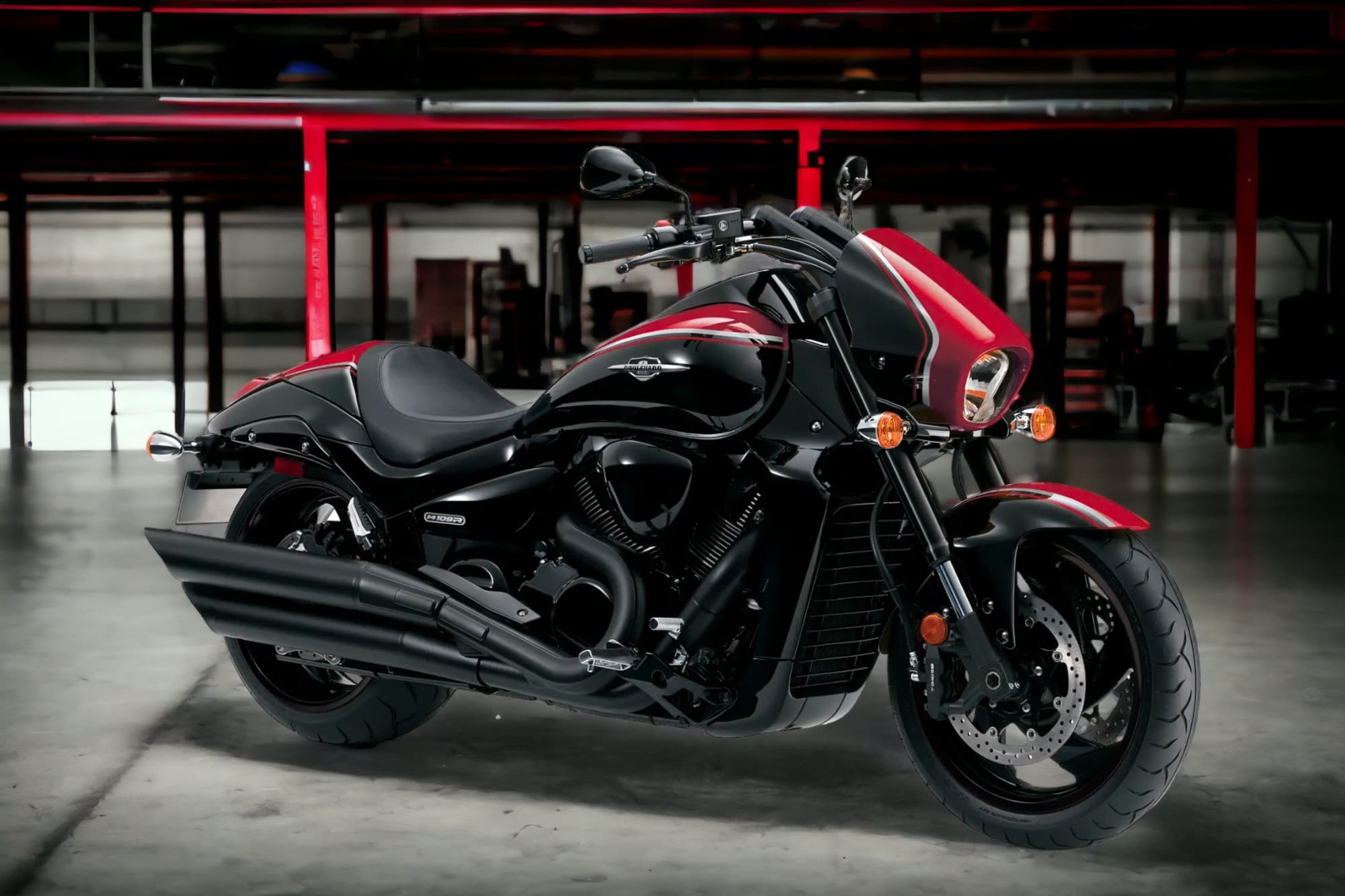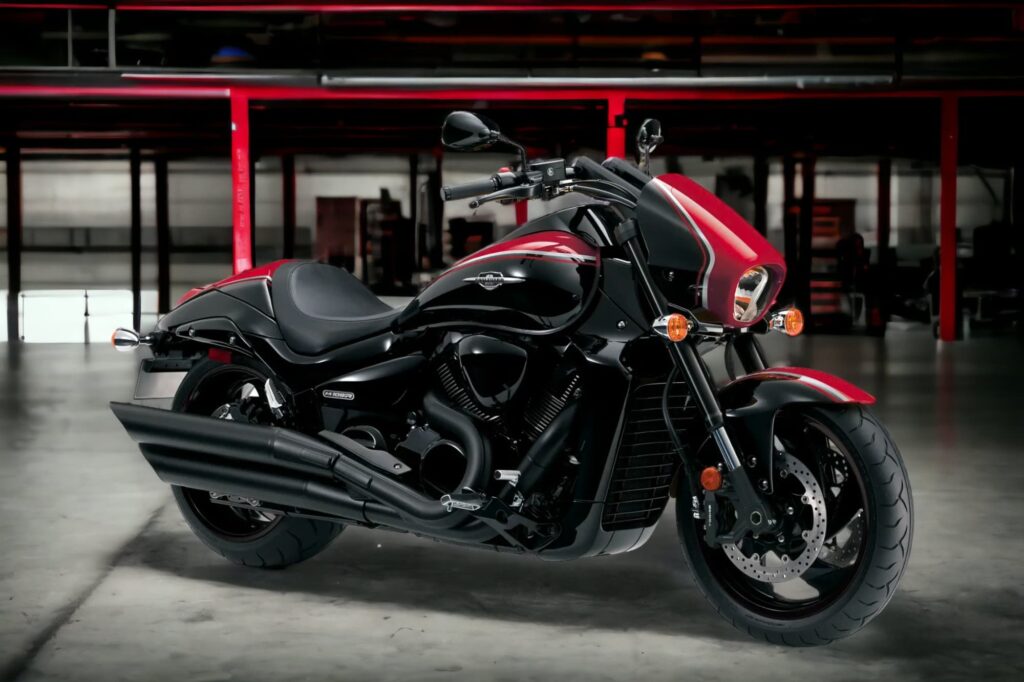 In 2019, Suzuki made a bike that nearly looks the same as the 2015 — in fact, it has the same base colours, just inverted.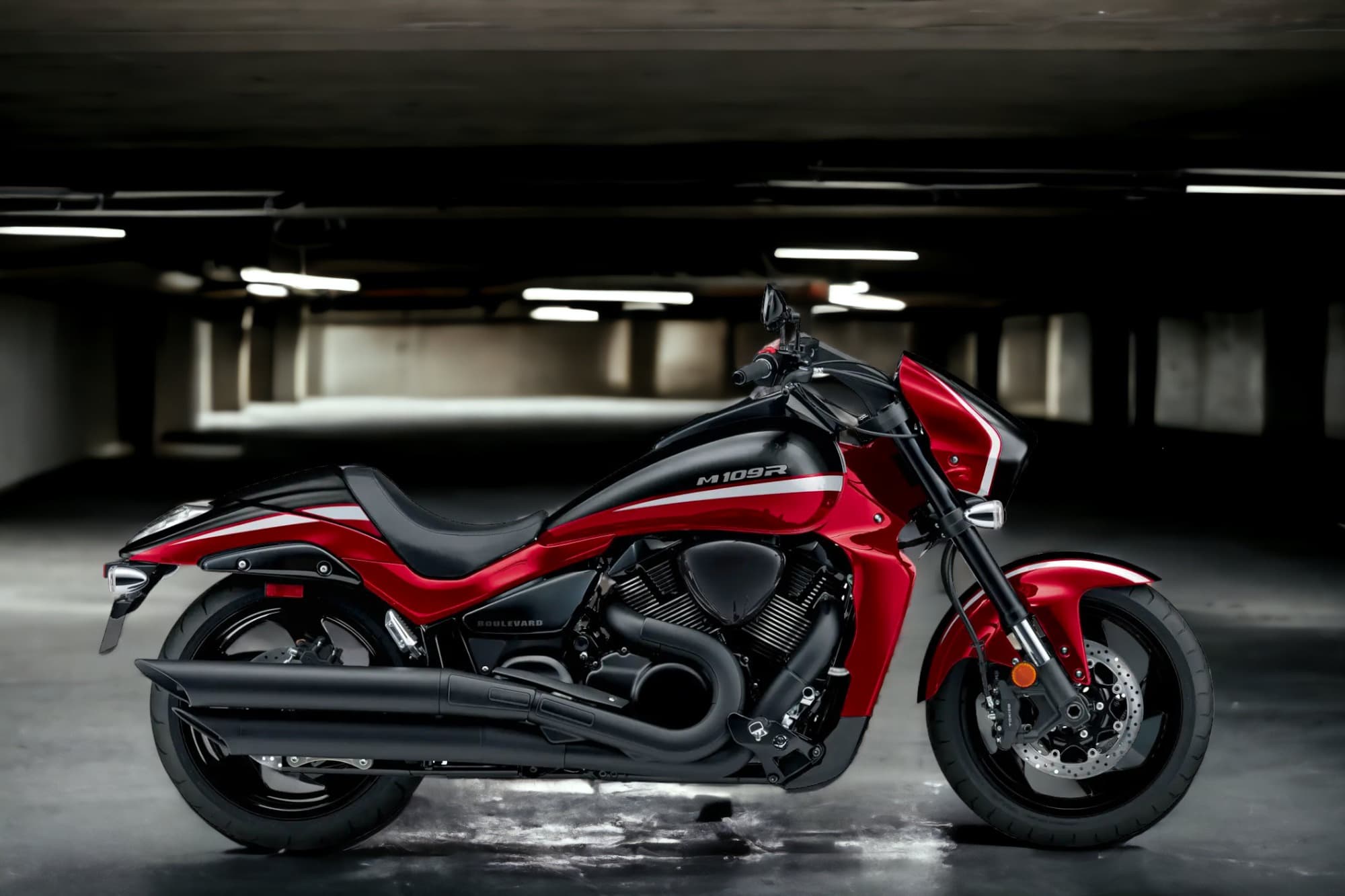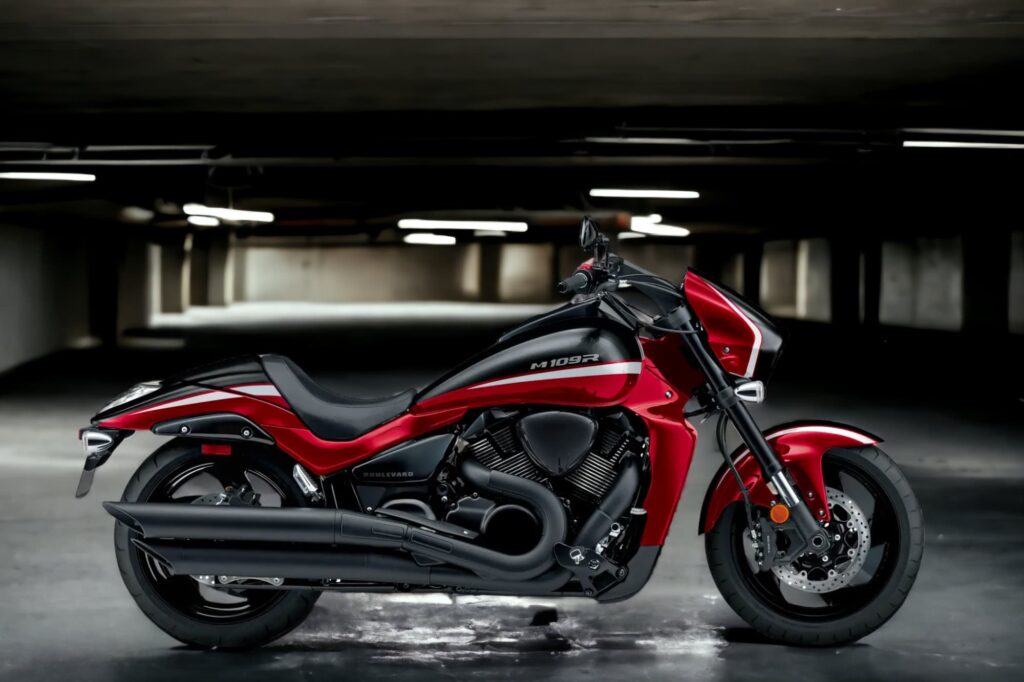 White
A white power cruiser? Suzuki made it work!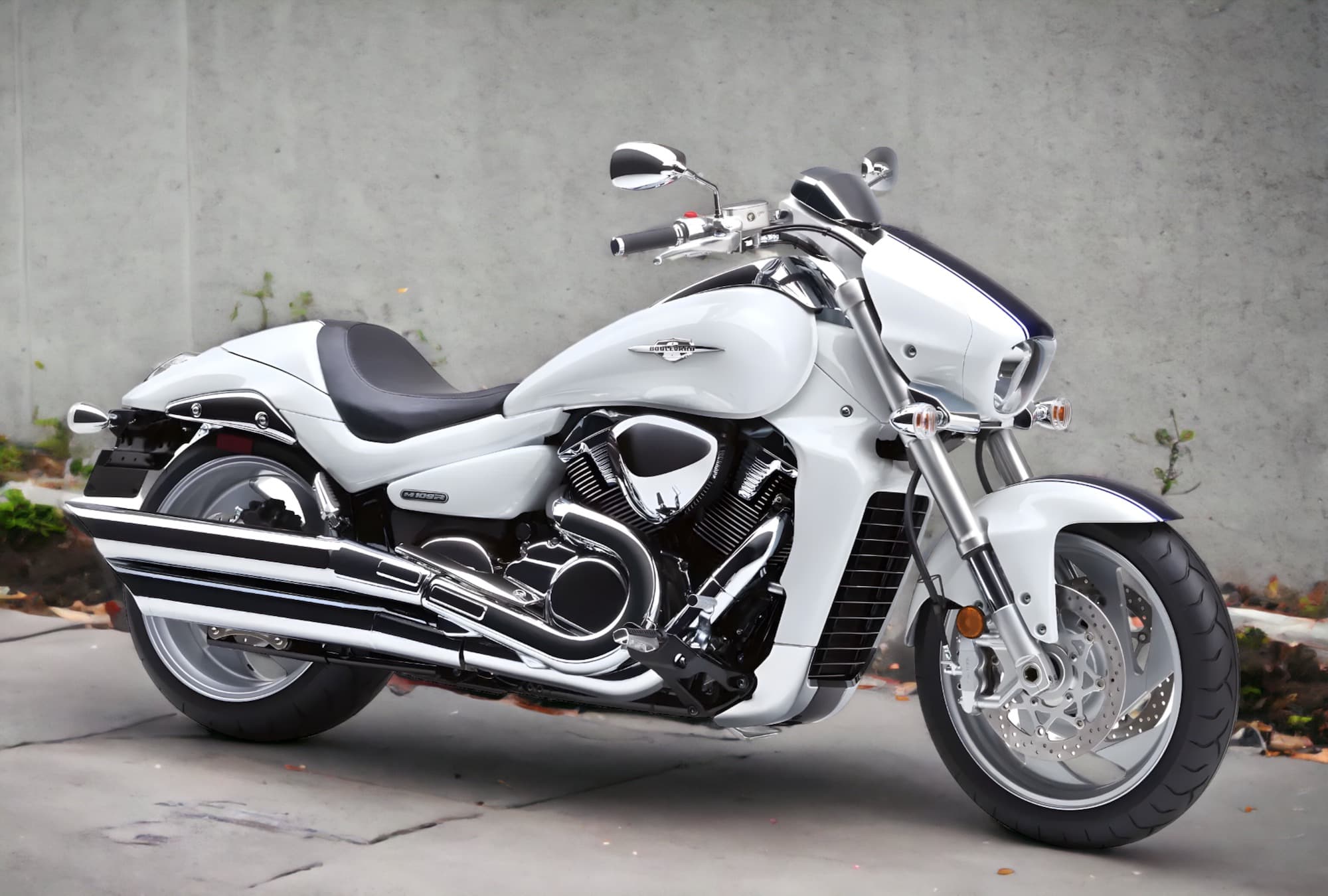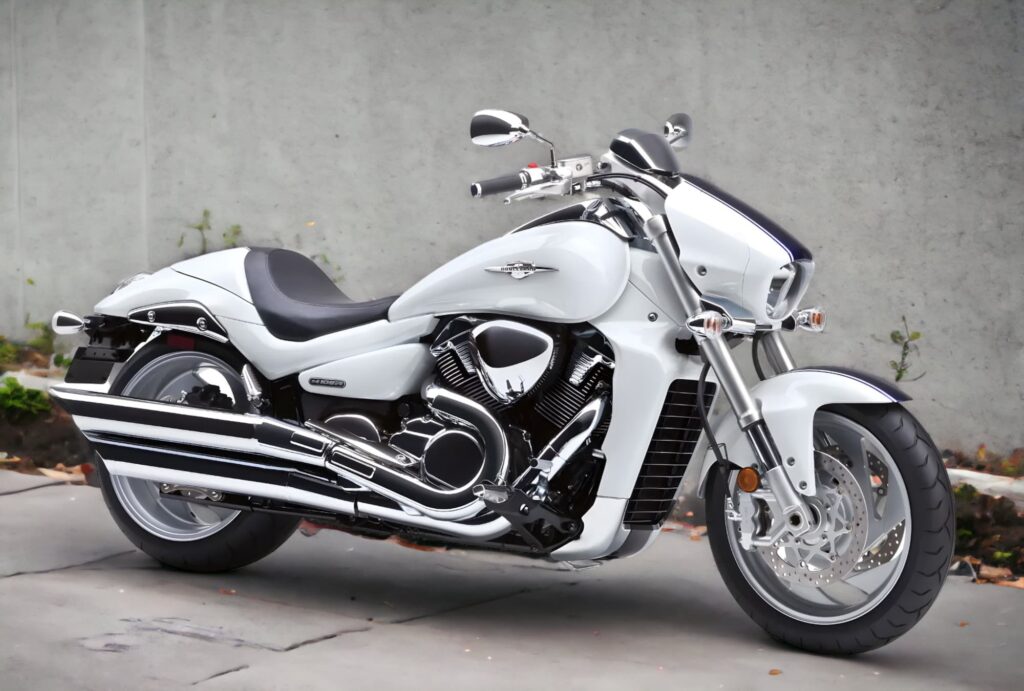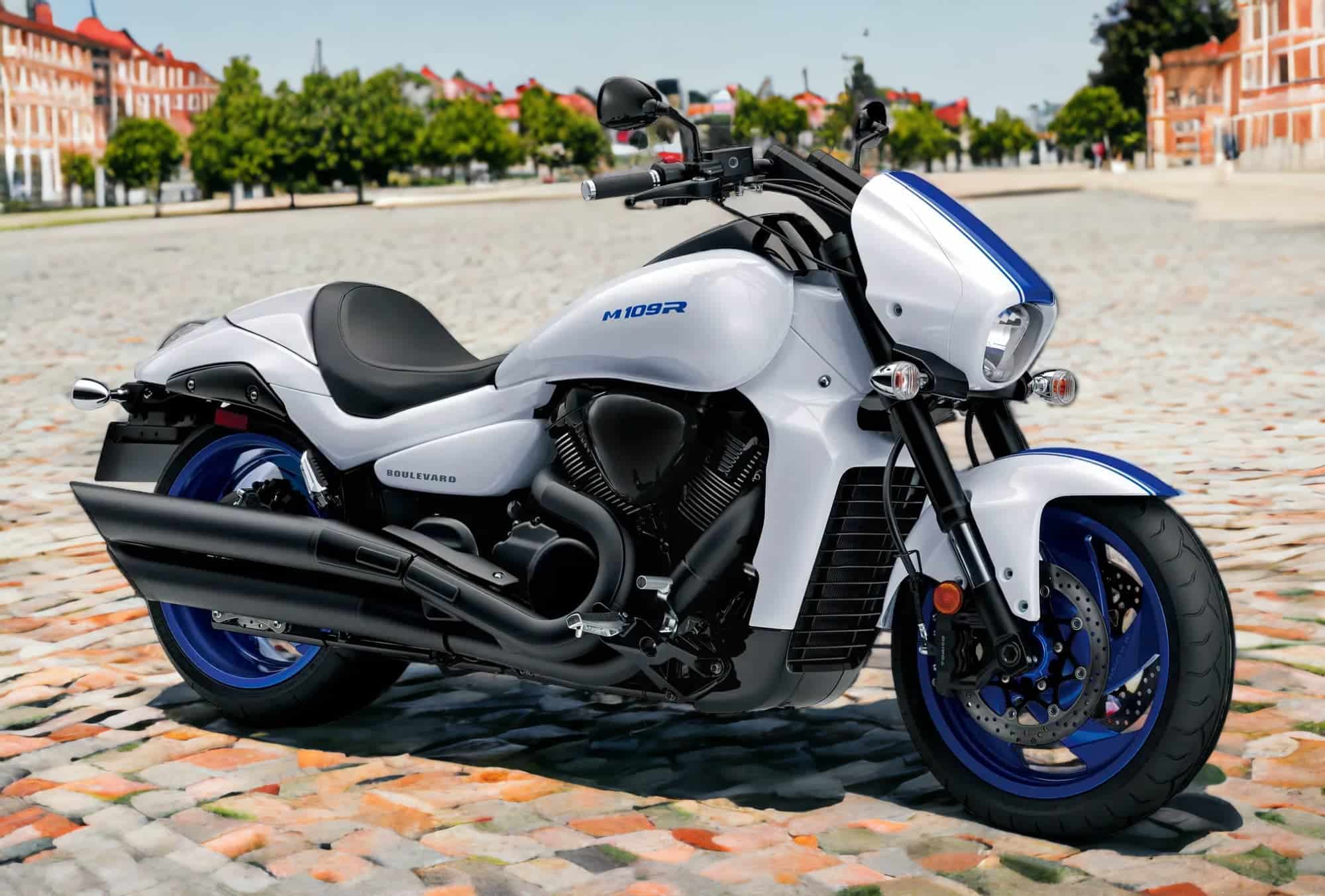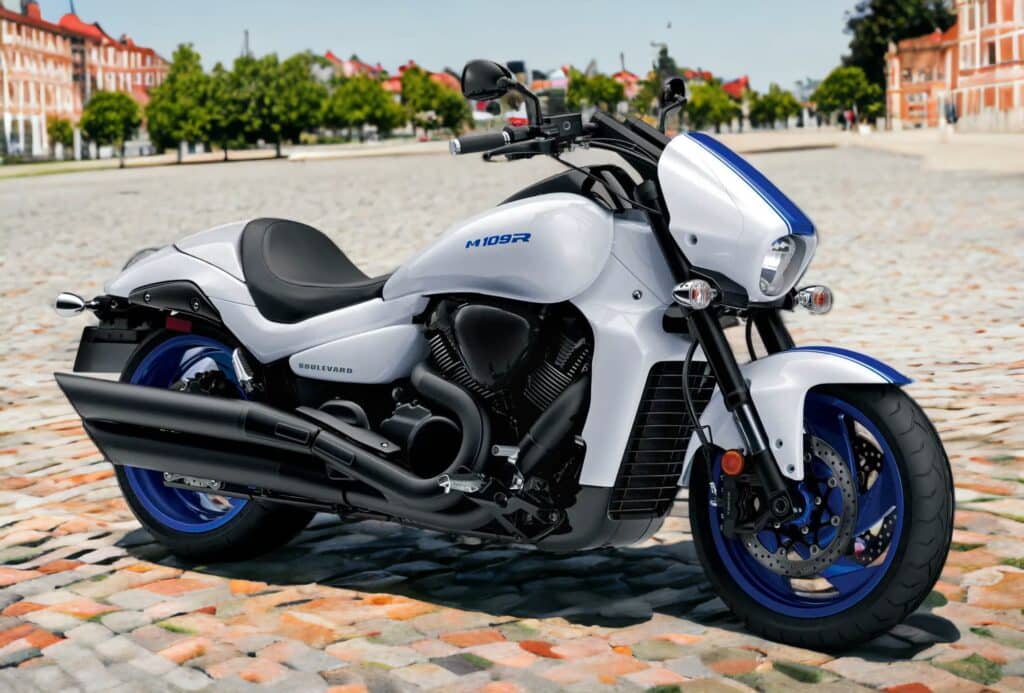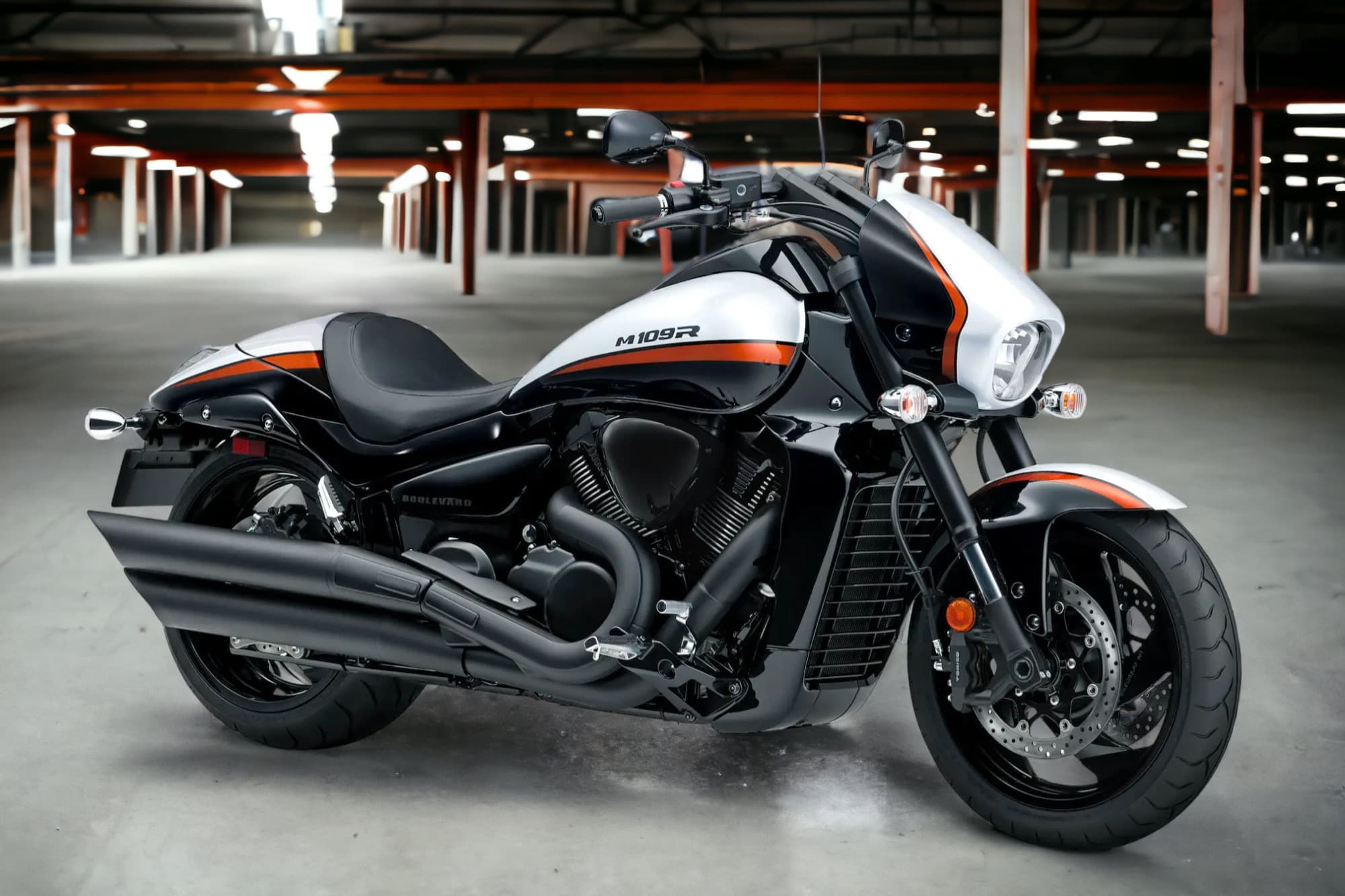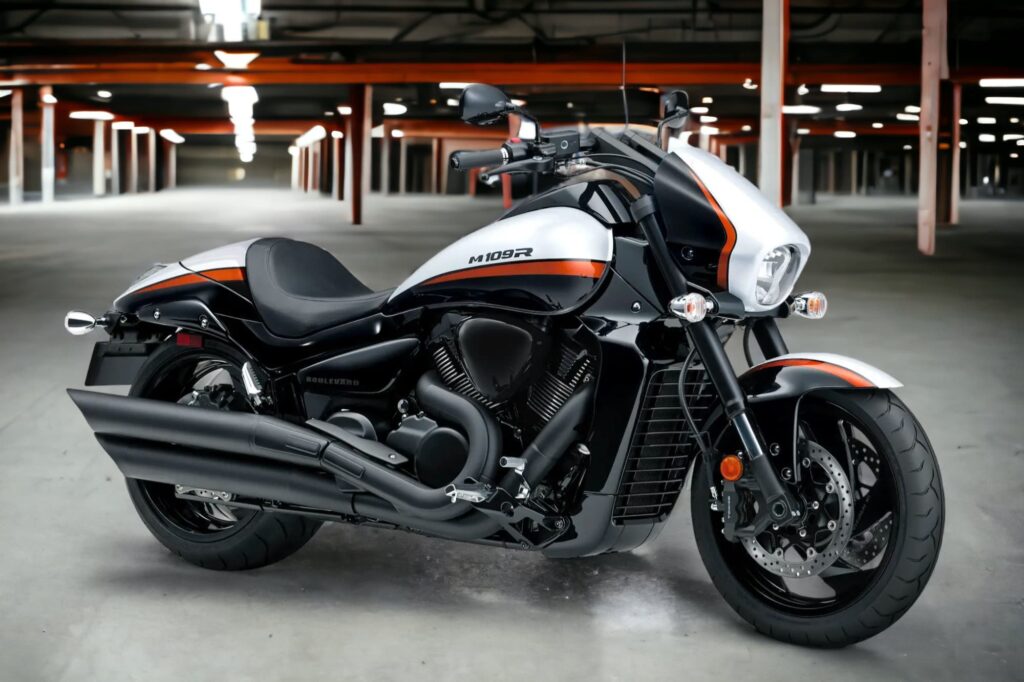 Yellow
Some of my favourite M109R colours are yellow. I'd have put these first if "Yellow" weren't the last color alphabetically.
The 2008 colour is a base model — not a special edition. However, yellow.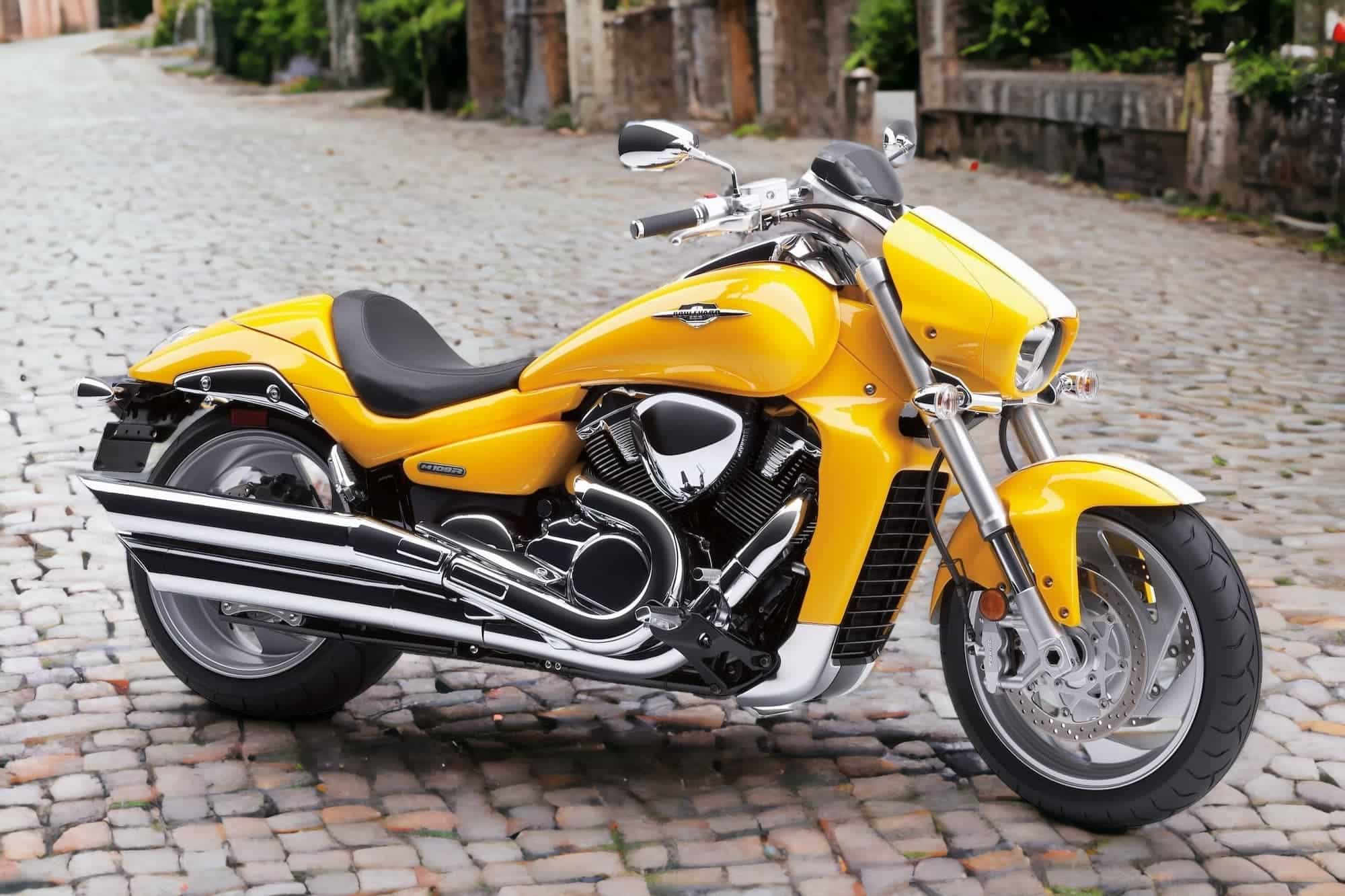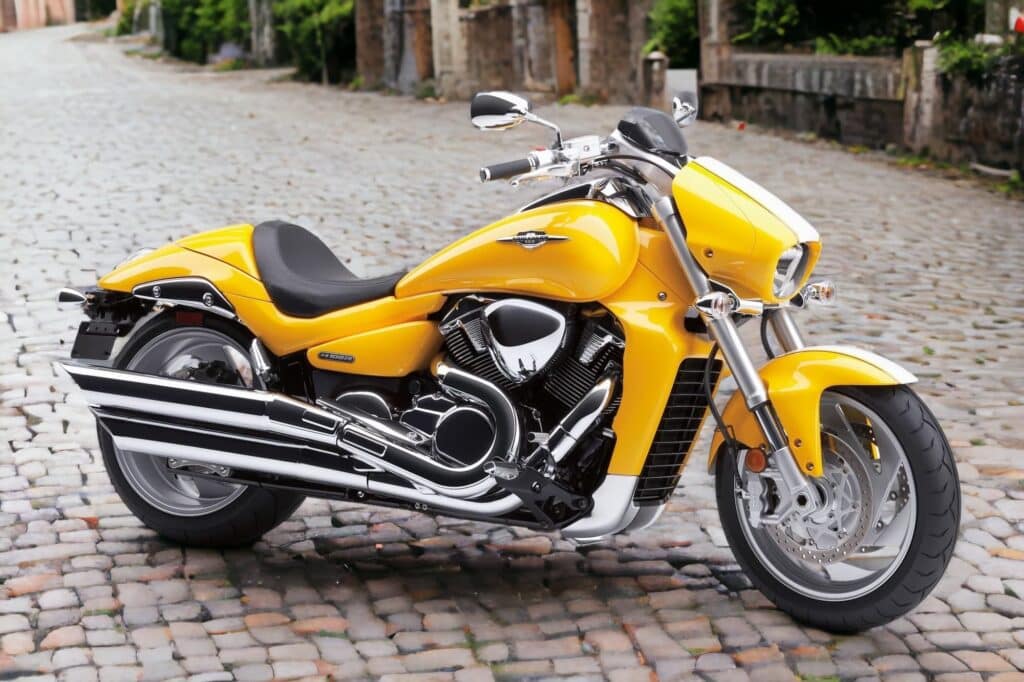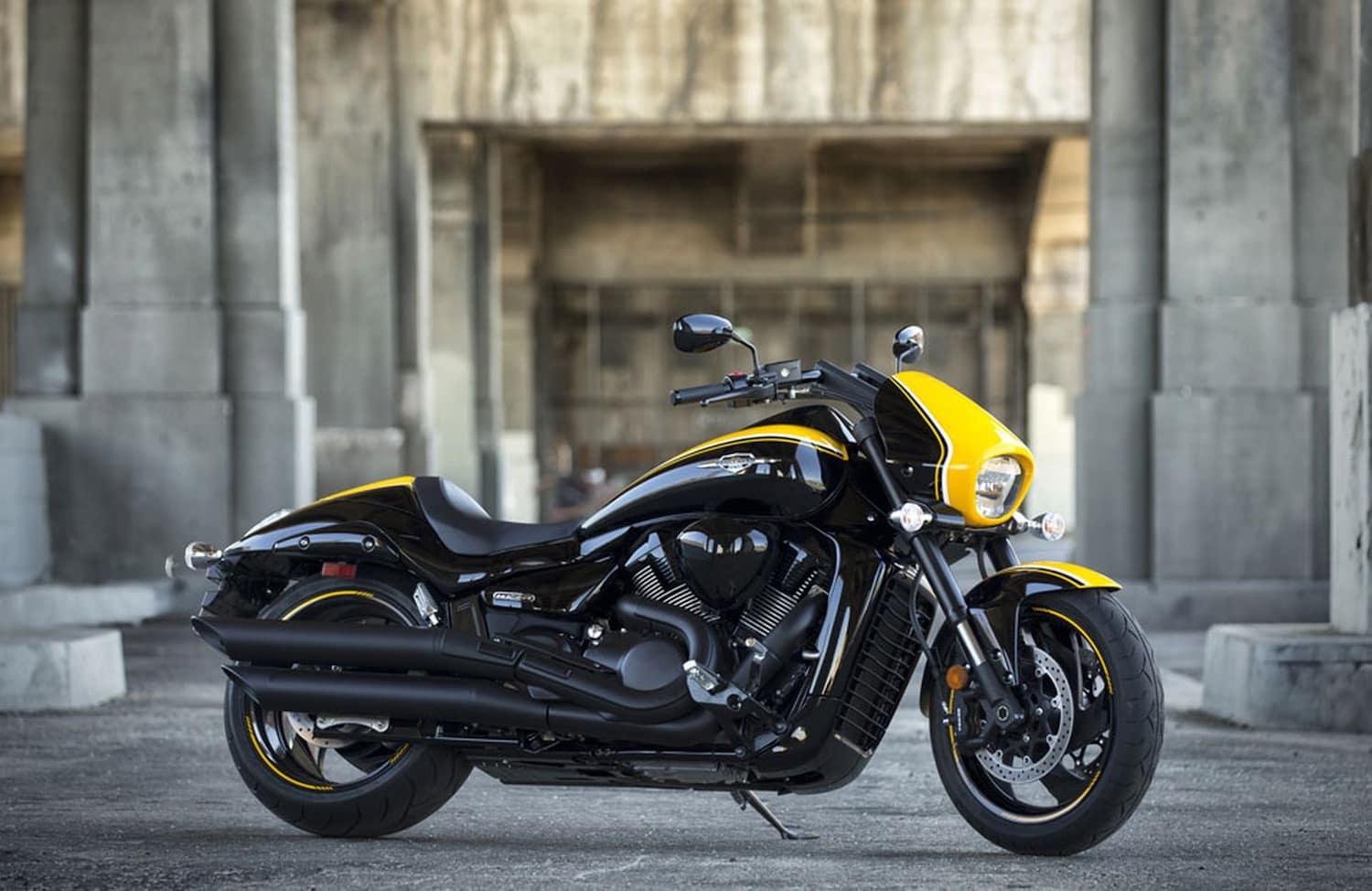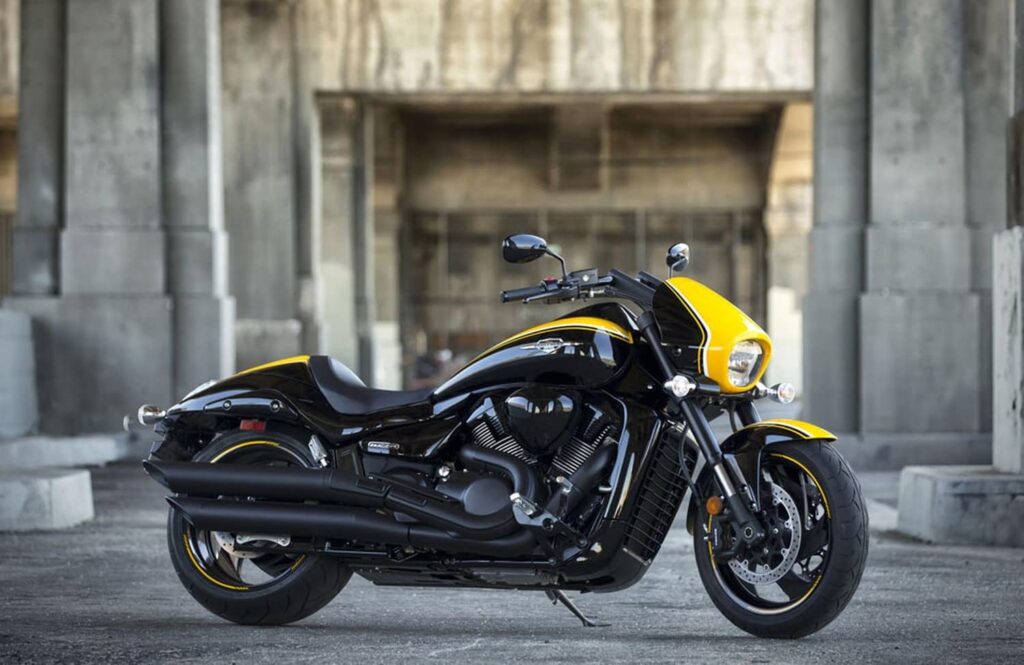 The 2013 model is a combination that Suzuki has really made work for it — Marble Daytona Yellow and Glass Sparkle Black.
See here for more iconic yellow motorcycles.
Wrap up
With the M109R out of production in most parts of the world (if not everywhere?), and with relatively few changes other than colour schemes in the M109R's history, prices aren't really dropping dramatically.
So if there's a colour you're chasing and it comes up — I'm sure the frequency with which you'll see it is going to diminish.
By the way, if you think there's another base colour worth mentioning, let me know — I think I've looked through all of them, but happy to add more.