Disclaimer: I'm not pretending this is a terribly deep piece. It's just one on how I like grey / silver, and as inspiration for others who might be looking for colour ideas!
Recently I was chatting with a member about what to do about the grey motorcycle (a BMW R 1200 S) they had bought that they were not happy with. Great bike, great specs and condition, but the grey colour finish really just didn't do it for them.
But I've seen many grey or silver-coloured bikes that just look the business. Usually, it's glossy, but not always. There's something about silver / grey motorcycles, especially when it has a rich, deep paint finish, that really gets me. I collected a bunch of these photos and shared them with that member, and so wanted to do the same here, for inspiration for what to do with a plain-coloured motorcycle.
This is just a subjective list of bikes that I think look good in grey ("gray" to some people), silver, charcoal, or whatever you want to call it. Different brands do it in different ways, and call the colour different names. It's a very subjective list, but I also welcome suggestions. Worst case, have a look at some pretty pictures and see if you can be convinced below.
Note — Grey / Silver isn't always great. You can get main plain, boring cars and other vehicles in grey. Sometimes it just looks like a lazy business-like colour. So, there's definitely a part of this that makes me only appreciate grey when it's on a vehicle I like!
Here they all are, in alphabetical order — the best motorcycles in grey / silver colour.
(Also, "grey"/"gray", I don't mind… we can all get along! But brands tend to give names to their colours, so they have to pick a spelling. At least 1/3 of the readers of this blog don't even speak English as a first language so I think spelling issues shouldn't matter.)
Are you obsessed with motorcycles?
Well, I am. That's why I created this site — as an outlet. I love learning and sharing what others might find useful. If you like what you read here, and you're a fraction as obsessed as I am, you might like to know when I've published more. (Check the latest for an idea of what you'll see.)
BMW S 1000 R / RR in Hockenheim Silver (2021)
BMW refreshed the S 1000 RR line in 2019, but then released the "Hockenheim Silver" colour for the 2021 model year.
It's a light silver, but it scrapes in! In case you're wondering, Hockenheim Silver is named after a town in Germany that's known for the Hockheimring race track.
BMW has made plenty of other grey / silver-coloured motorcycles in the past. The S 1000 RR / R is just my favourite one from recent times. I'm also quite partial to the colour scheme on the BMW K 1300 S, even though it's matte in finish, and finished production a while ago.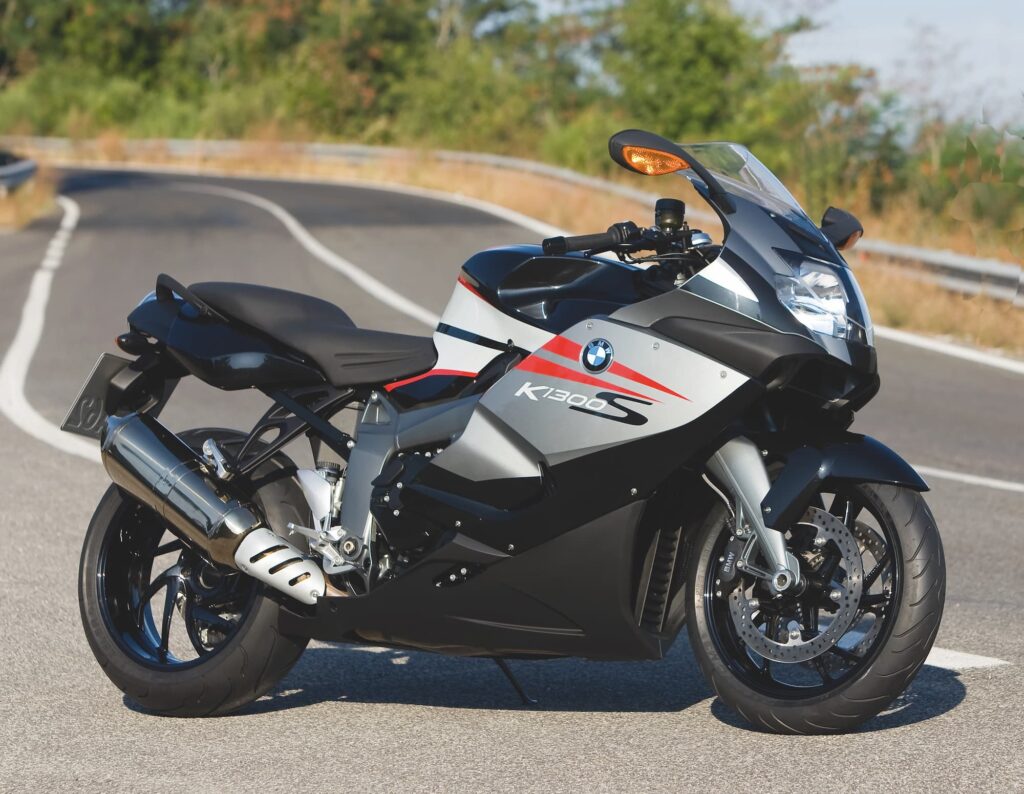 Ducati Supersport (the Original)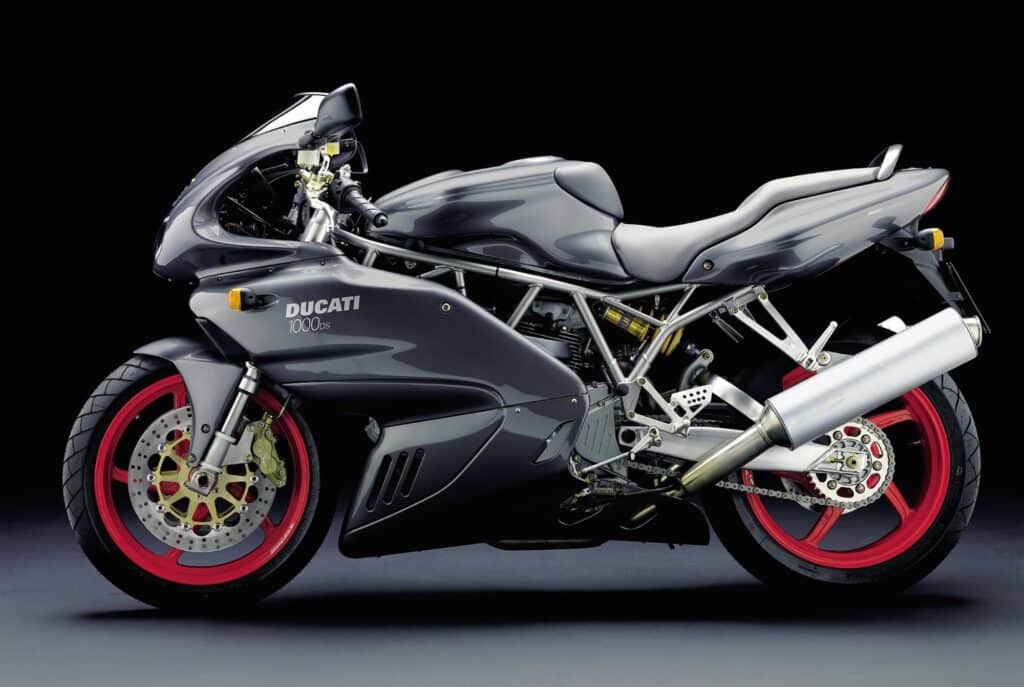 I really like the 2004 release of the Ducati SS1000 in deep glossy "metallic grey". It looks darker in this photo than how I see it in reality.
The Ducati SS1000 DS is a cool bike on its own, by the way. I never quite made peace with my own Ducati Supersport (the 900, but the same generation as this one — fuel injected), and eventually got a four-cylinder sportbike, but the SS1000 has legions of fans.
Here's the more modern Ducati Supersport (with the 937 engine) as well, in "matte Titanium Grey". It looks good, but I don't think the colour looks as good as the glossy original.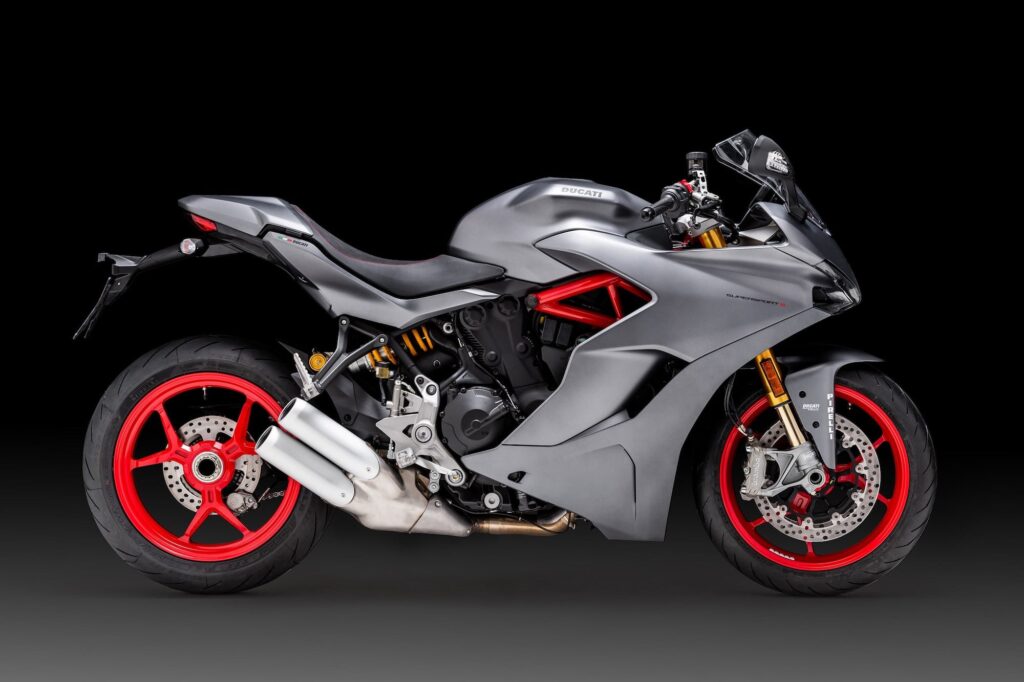 Harley-Davidson Low Rider ST — Gunship Grey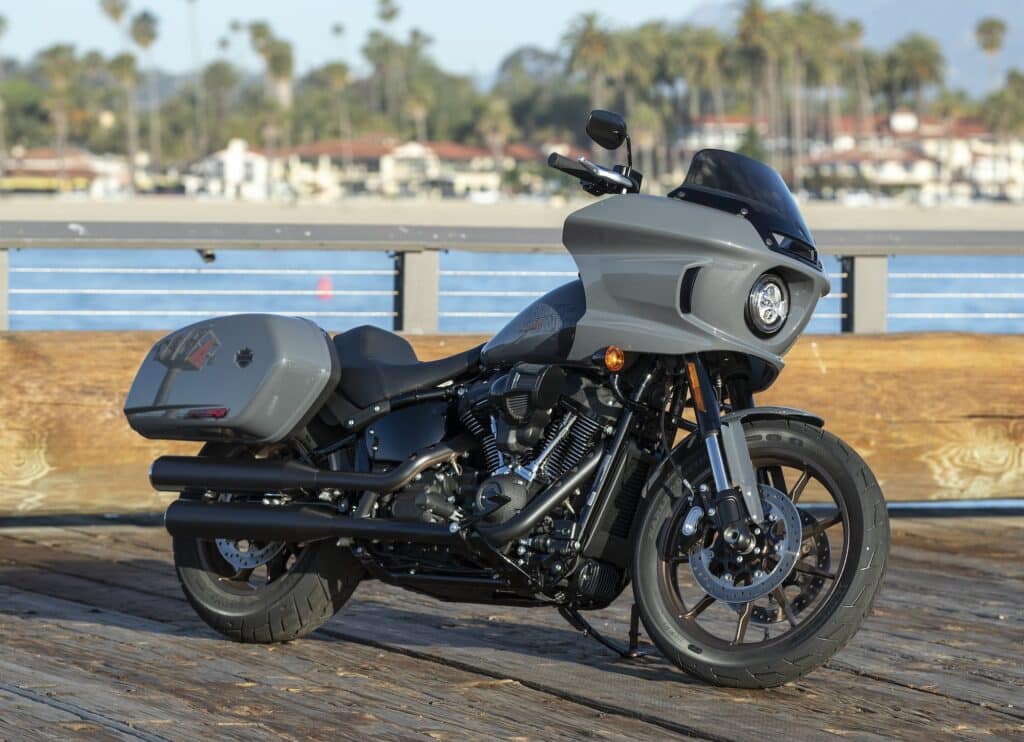 You may not be a Harley guy, and I'm not yet (mostly for budget reasons!), but I really love the look of the Low Rider ST in Gunship Grey.
The Low Rider ST is the "sport touring" version of the Low Rider, carrying on the high-spec sport options from the Low Rider S, namely twin front discs and an inverted fork. It's based on the Milwaukee-Eight engine which has now been around long enough for most Harley devotees to trust it.
Honda CBX1000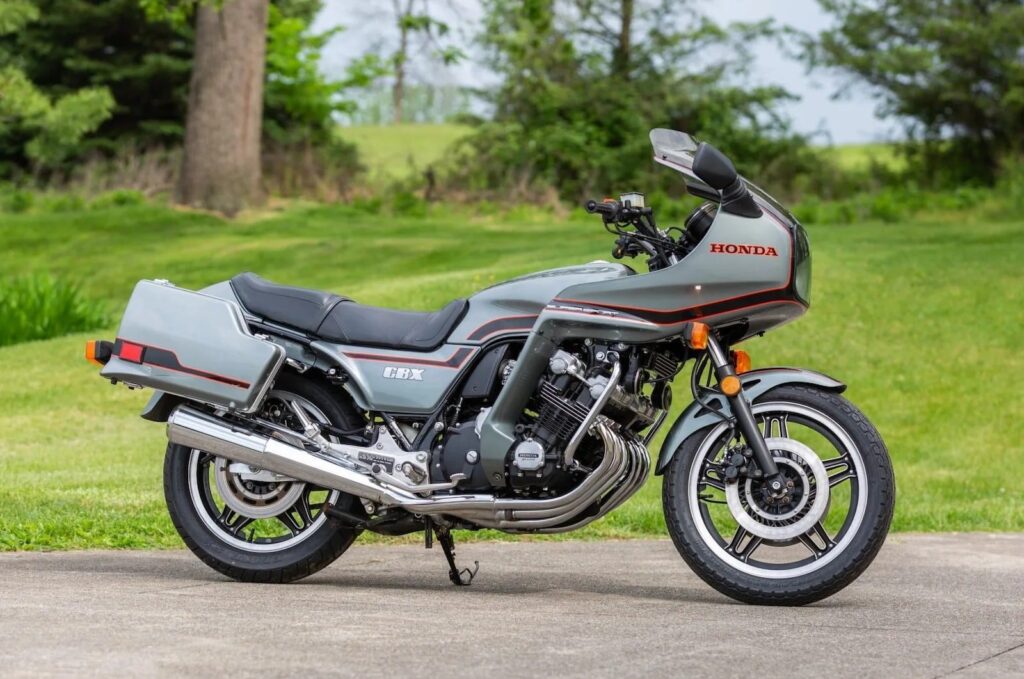 This is kind of cheating, because the CBX1000 is objectively just an awesome bike in any color, and it hasn't been in production for decades.
But Honda hasn't really done a lot in grey / silver recently. There's the Gold Wing, but that's an acquired taste. They did have some gold/grey colours in CBRs of former years, but it was often mixed in with black or another colour.
Also shout-outs to the Gold Wing (it is an acquired taste, but it's to my taste) and the 5th gen VFR, which briefly came in charcoal, too.
Indian Chief (2022+)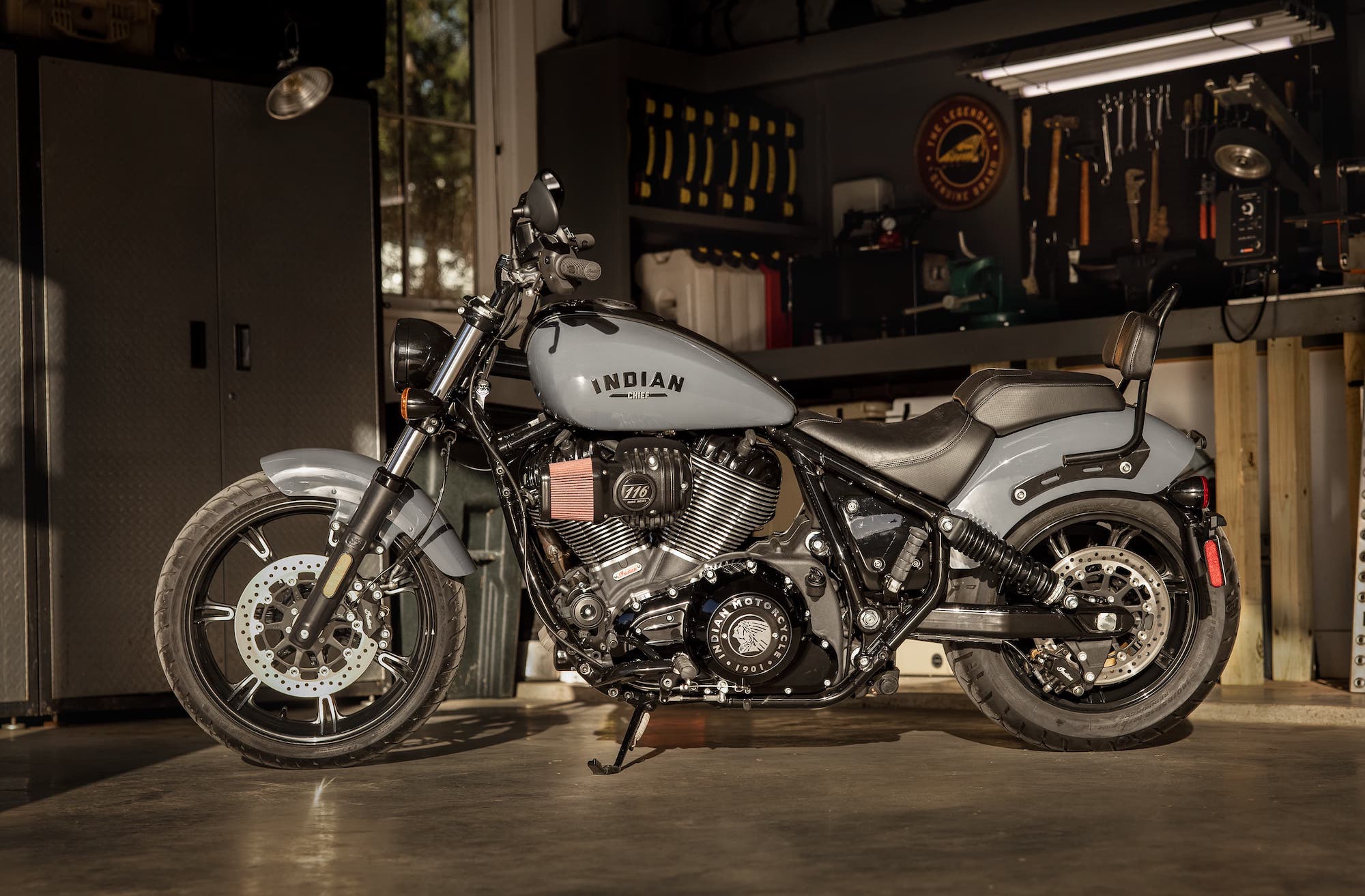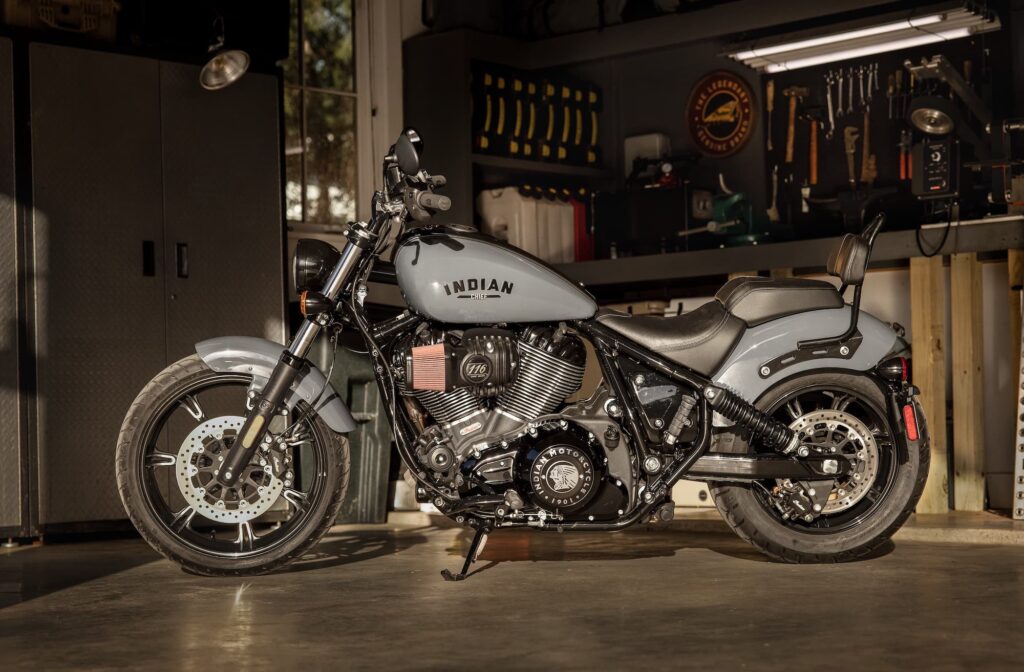 There are a number of Indian motorcycles with "Stealth Gray" colour schemes, but my favourite is the Indian Chief Dark Horse. I wrote about it here.
The 2022+ Indian Chief is just a great-looking motorcycle in so many ways. It's a little pricey for a "minimalist" bike, but I guess you have to pay for someone to make the effort to hide away all those bits. Great ride, too — relaxed yet sporty and very comfortable.
Jeep Wrangler — Earl
Below is an image of the Jeep Wrangler 4xe (the hybrid) in Earl, a grey colour from recent years.
Jeep has also done a few other dark grey colours, but I really like this light one.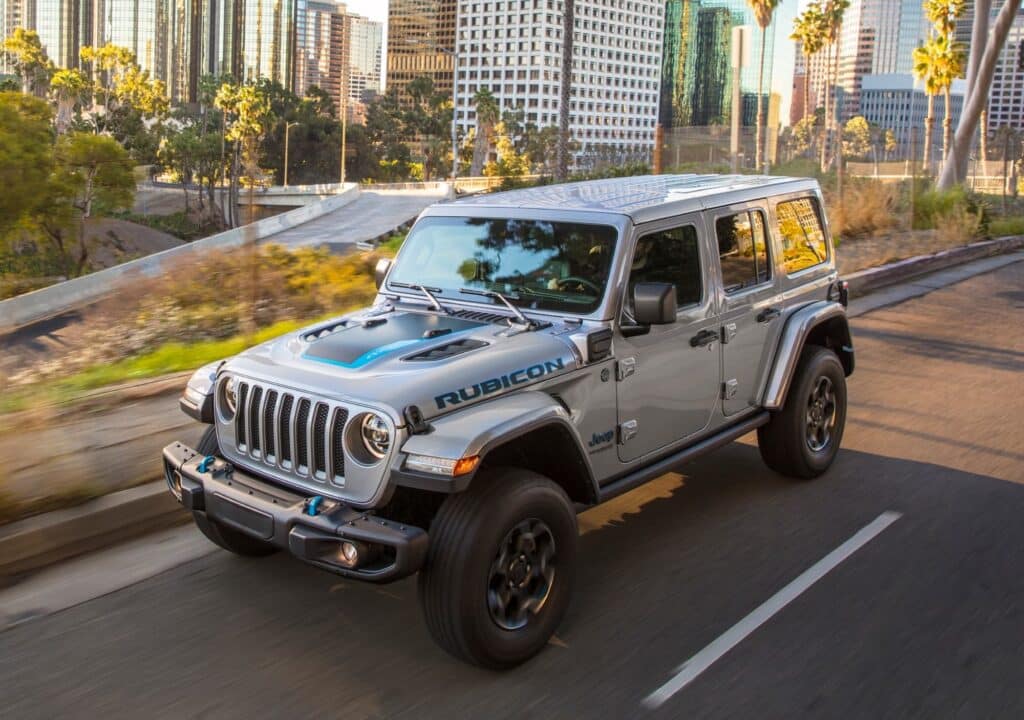 Porsche 718 Cayman — Arctic Grey
I'm mostly a bike guy, but I do notice cars! I've always had a thing for Porsches. It's not my time in life for them, yet, though.
Here's the Porsche 718 in Arctic Grey, a colourway that always catches my eye.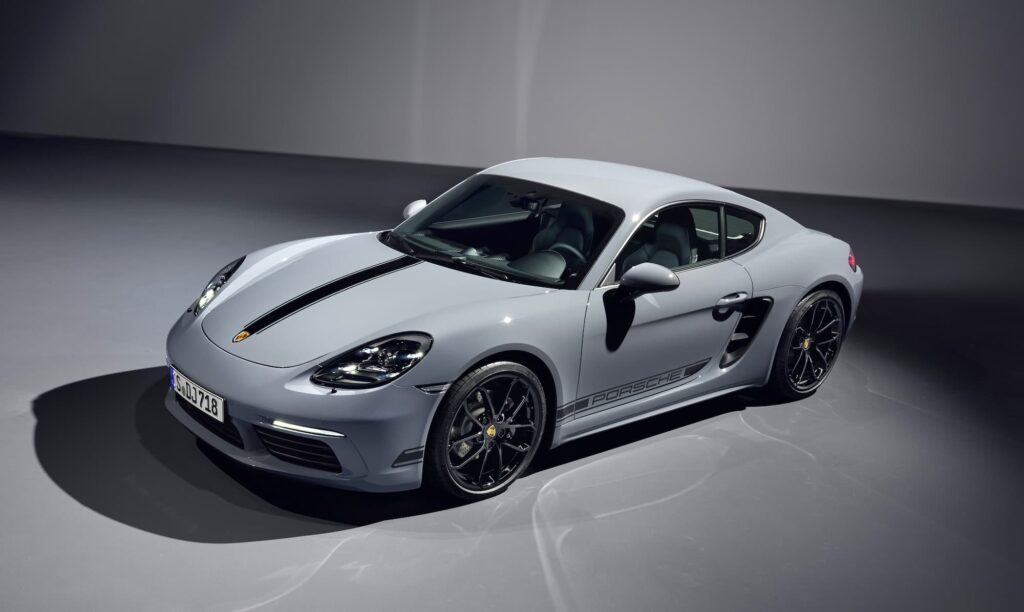 Suzuki GSX1300R Hayabusa in Silver with Red Highlights (2019)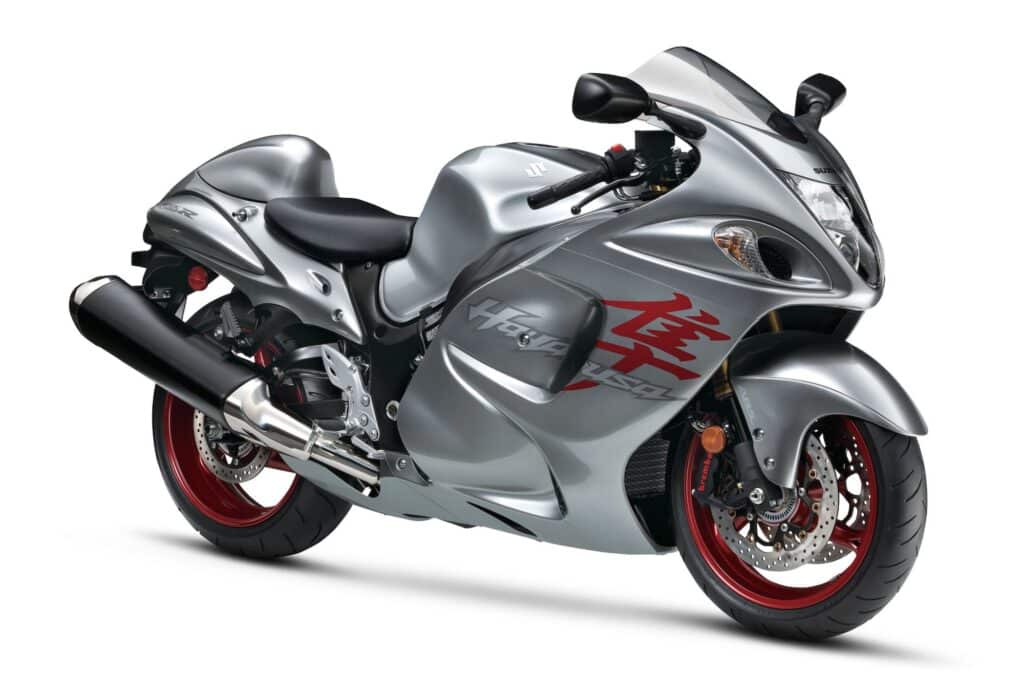 Suzuki has released the Hayabusa series of motorcycles in many colours, and a few variants of silver, all of which are nice. After all, this is one of their premium bikes, and they invest in the colour schemes. Looks like they took a page from the SS1000's book in terms of matching red with silver.
My favourite silver so far is the Gen 2 from 2019. It came with red highlights and wheels that really took me. I didn't buy it, but I was quite taken by the bike, and bought another one soon afterwards. Here's my guide to buying a Suzuki GSX1300R Hayabusa.
The Suzuki Hayabusa paint scheme never disappoints up close — if you think they're not for you, but are Busa-curious, then see one in person before making up your mind.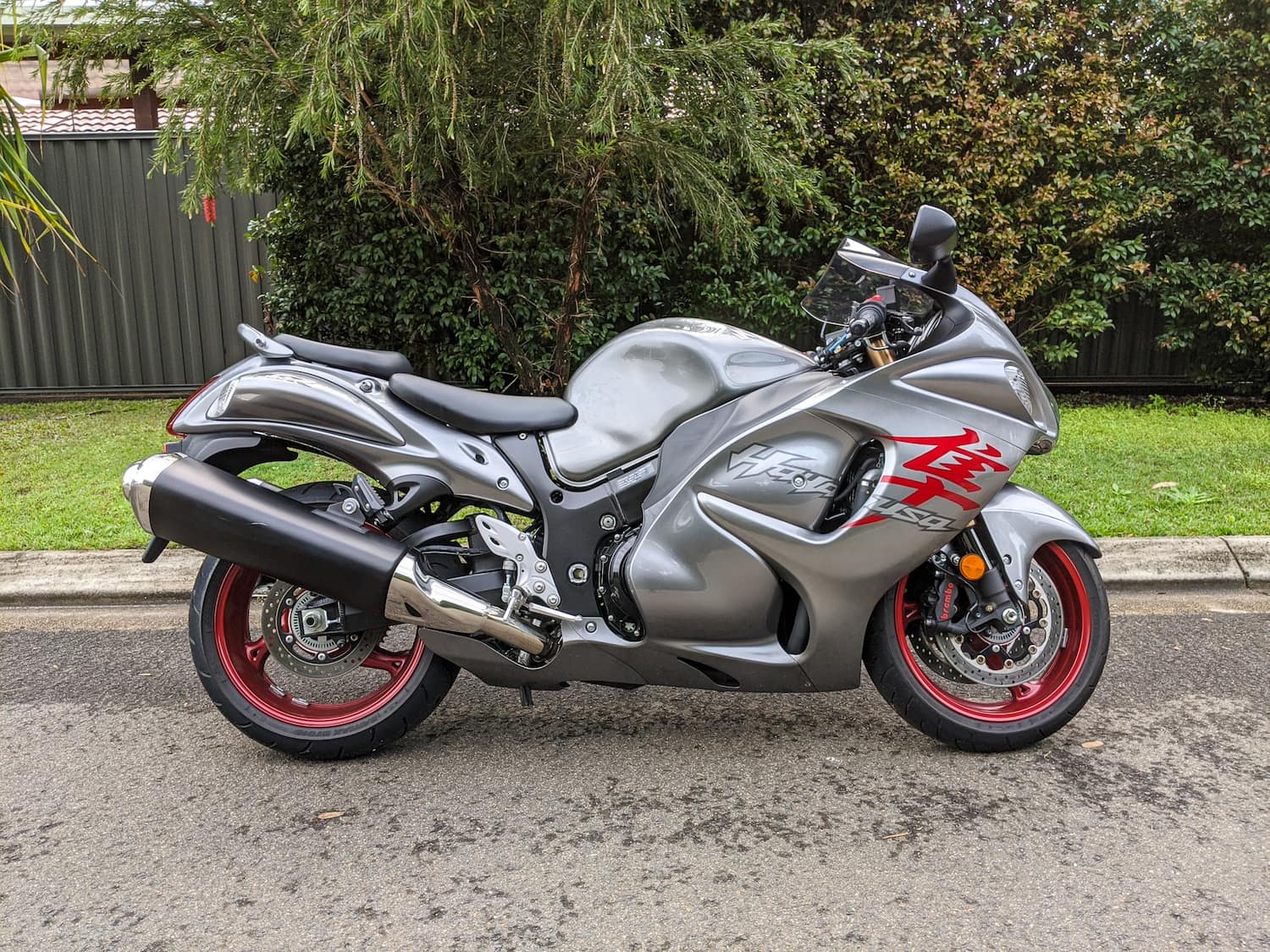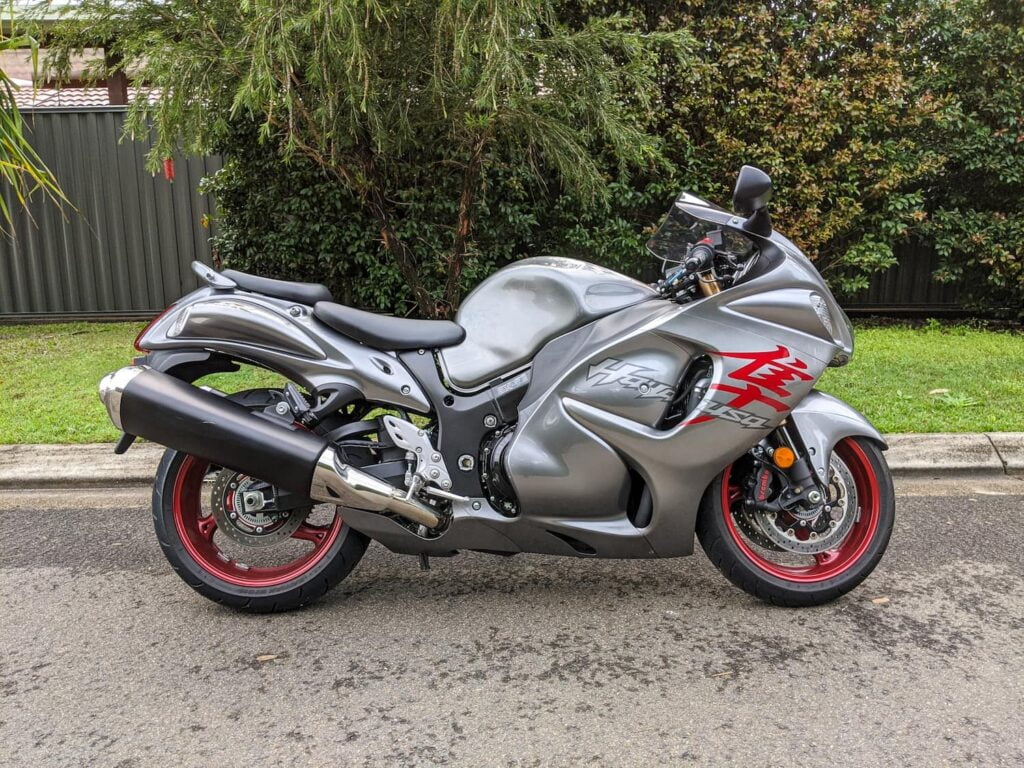 Yamaha XSR900 Abarth (2017)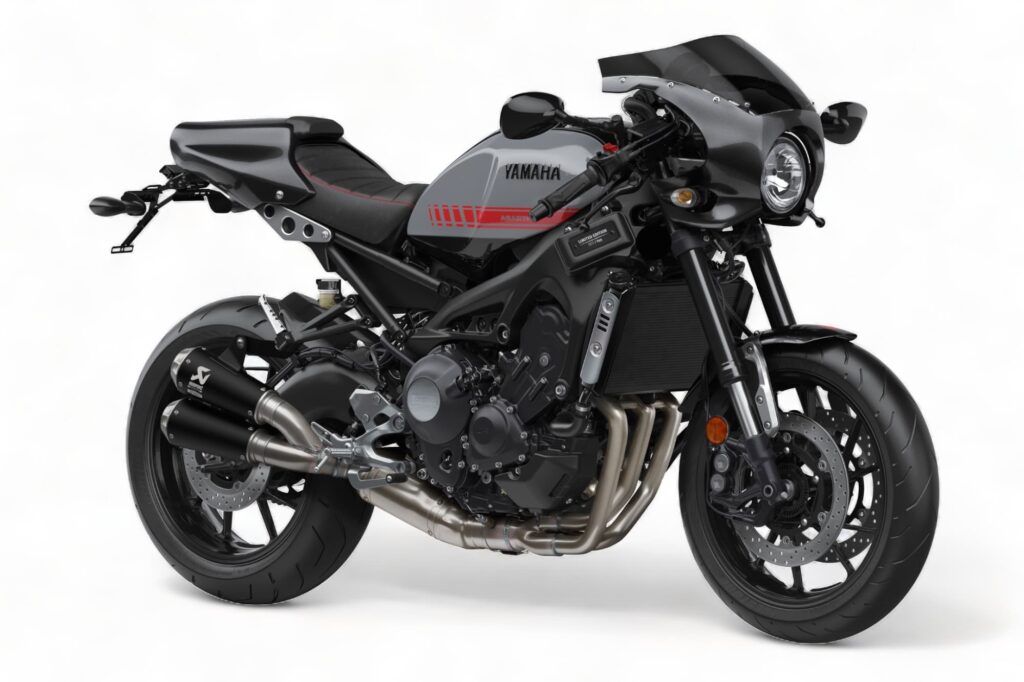 The "Abarth" special edition of the XSR900, released only for a year and in limited quantities, came in an exclusive colour scheme called "Nimbus Grey". I once saw this bike in the window of a Yamaha dealership in Tel-Aviv, went inside to talk to them about it as it was so cool, but didn't realise how exclusive it was.
See here for the complete Yamaha XSR900 Buyer's Guide.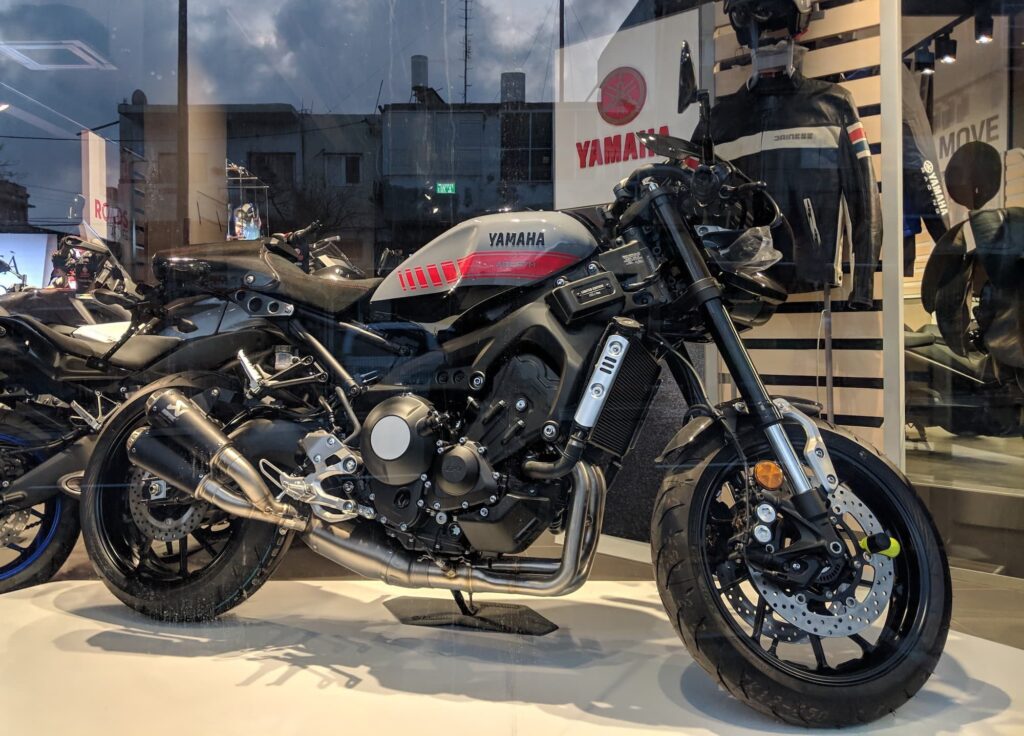 For markets lucky enough to get the Yamaha XJR1300, a big-capacity air/oil-cooled four, this bike also came in grey ("matte gray metallic"). I'm not a huge fan of the matte and would probably work out a way to clear coat it.