A question I often get asked is "Which motorcycle do you think it'll be a future classic?"
People are often thinking of new motorcycles, hoping to justify their purchase somehow. I've been there! I've actually bought quite a few bikes that I think will be a future classic, and just never properly cashed in — I don't have Warren Buffet-like tenacity.
But still, over time, I can't help but feel — very subjectively — that bikes and cars I liked 30 years ago have now become desirable. They're not necessarily expensive, but they're cool and get looks. I had a crush on the Ducati Monster in the 90s, and voilà, they're still cool. I badly wanted a Nissan 300ZX Twin Turbo with a targa roof (still do, frankly), and they're rare as hens' teeth now.
Note that neither of those is particularly expensive; just unique, and cool.
That's what a "future classic motorcycle" is to me. These are bikes that if you own now, you'll regret selling, and remember fondly forever.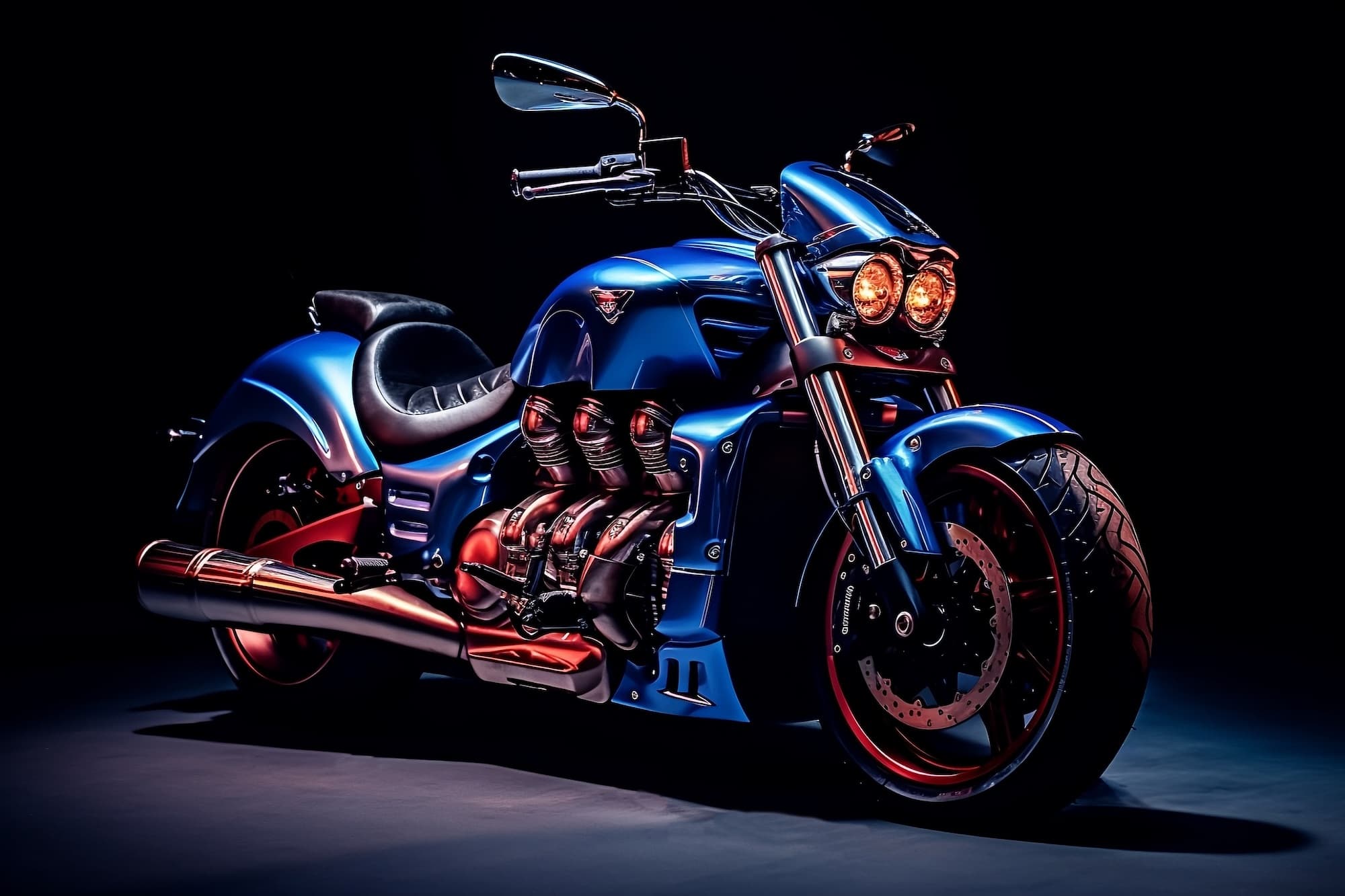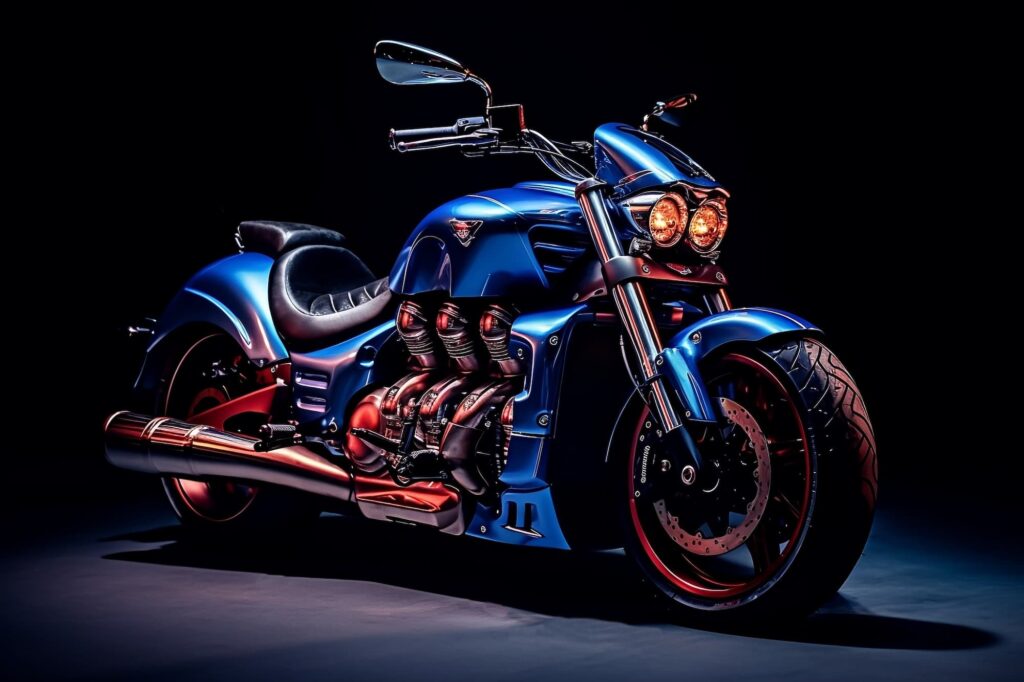 Are you obsessed with motorcycles?
Well, I am. That's why I created this site — as an outlet. I love learning and sharing what others might find useful. If you like what you read here, and you're a fraction as obsessed as I am, you might like to know when I've published more. (Check the latest for an idea of what you'll see.)
What is a "Future Classic"? A Definition
I'm not a soothsayer. Nor a wizard! Though I do know one very good card trick. Anyway, this is just to say this is absolutely not a crystal ball into what motorcycle is going to be valuable in a financial sense in any x number of years.
In fact, I don't think motorcycles are good financial investments, especially compared to the usual stuff (stocks and property)!
So what's a "future classic motorcycle" if it's not going to make you a squillionaire? This is what I mean.
By "future classic", I mean a motorcycle that, at some point in the future, will have some or all of the following:
A niche community of owners who know it's not the best thing in the world, but they love it anyway,
A steady / slightly rising price, even if miles go up, as long as the condition remains good,
Looks that haven't dated, or that have become unique or interesting over time, and/or
A kind of "cool factor" or "desirability" that will have people walking up to it and talking about it, even if they don't particularly want to own it.
Typically, classic bikes of the past did something different. They're unique in some way, even though not unequivocally the best. Classic motorcycles redefined motorcycling in some way by being the "most" or "first" something, or reflected an inflection point in history, or tried to introduce some new piece of technology — sometimes successfully, but just as often not.
If you know what bikes are classic now, you might know that they may have been considered to be oddballs at their time. Cycle World wrote about the original R80 G/S saying it's "not exactly dual purpose" and saying what BMW had in mind was "maybe the adventure market". Even the pros didn't exactly know what this bike was. Decades later, we do, and know it as the first in a long line of what we now call "adventure motorcycles", which are kind of a big deal.
One other note — it's relatively easy to look at "halo" bikes — like barely street-legal race bikes released to market for homogenisation purposes, CVO Harley-Davidsons, or "limited edition" runs of other brands — as future classics. The Ducati 916 SP was cool when introduced, and it's cool now. No surprises there!
But rather than "halo" bikes, I'm going to look at affordable, somewhat overlooked bikes, not necessarily the cream of the crop, and stick my stake in the sand and say "These will be cool and desirable" in the future.
Here goes!
BMW R 18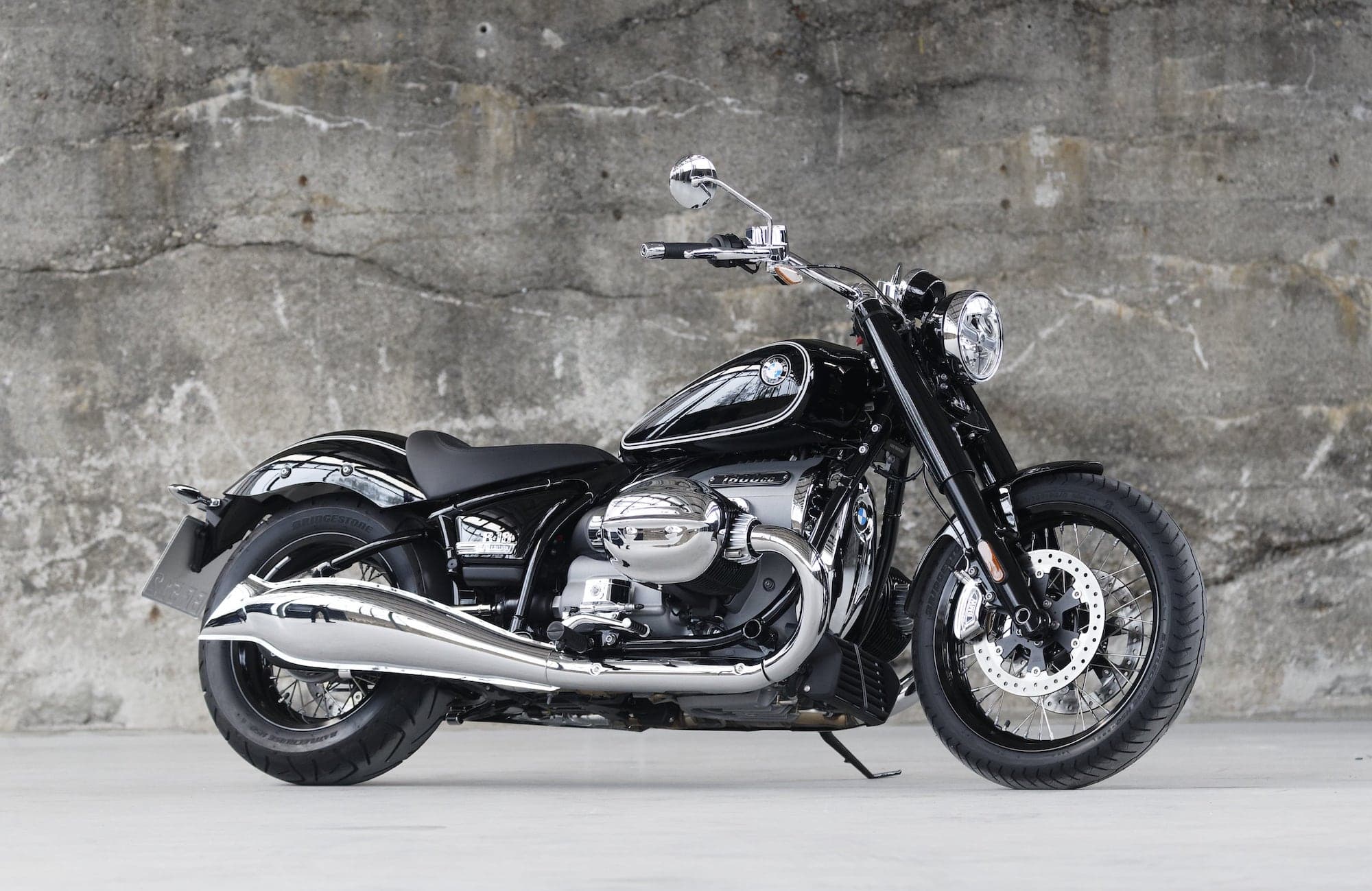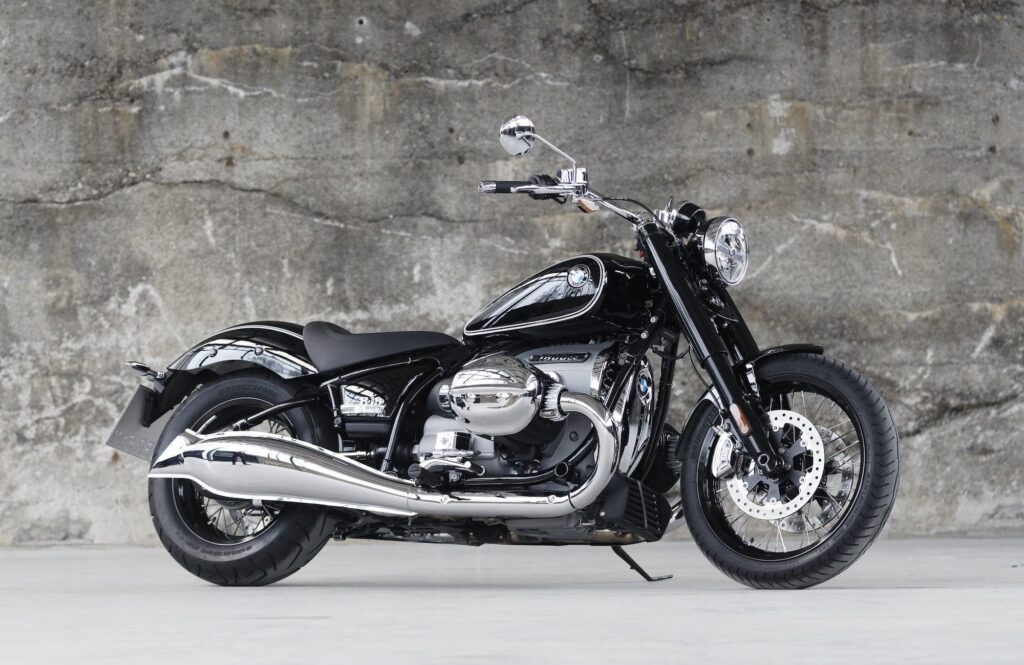 Why I think it's a future classic: Biggest boxer engine ever. A unique platform — an air/oil-cooled, shaft-driven motorcycle. Iconic style reminiscent of a century ago.
The BMW R 18 is a head turner. It's a weird bike, to be sure. Not everyone finds it comfortable. Whether it's a good handler is up for debate. And as many people hate the exhaust as do love it.
But that unique engine, the exposed drive shaft, and so many elements that are a throwback to the past, while still leaving a good motorcycle at its core, mean that this one represents a corner of history.
I don't know sales figures, but I'm certain the BMW R 18 range isn't as popular as its equivalent models from Harley-Davidson (like the Softail range), and maybe even from Indian (like the Chief range).
All of this, plus the fact that it has a very old-school motor that's nonetheless brand spanking new, wrapped in classic German style, make for a definite classic of the future.
See more about the BMW R 18 range here.
Ducati Hypermotard 950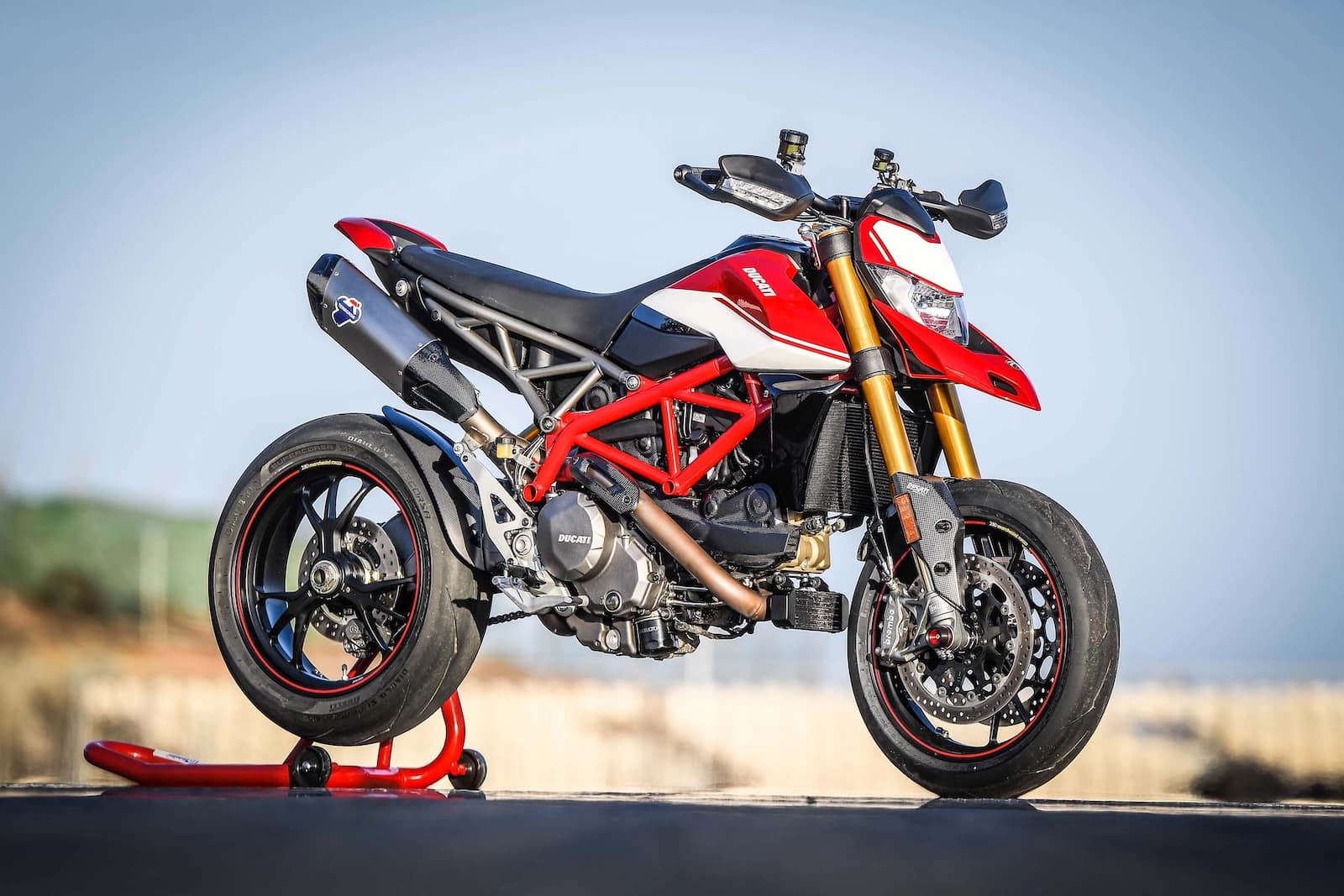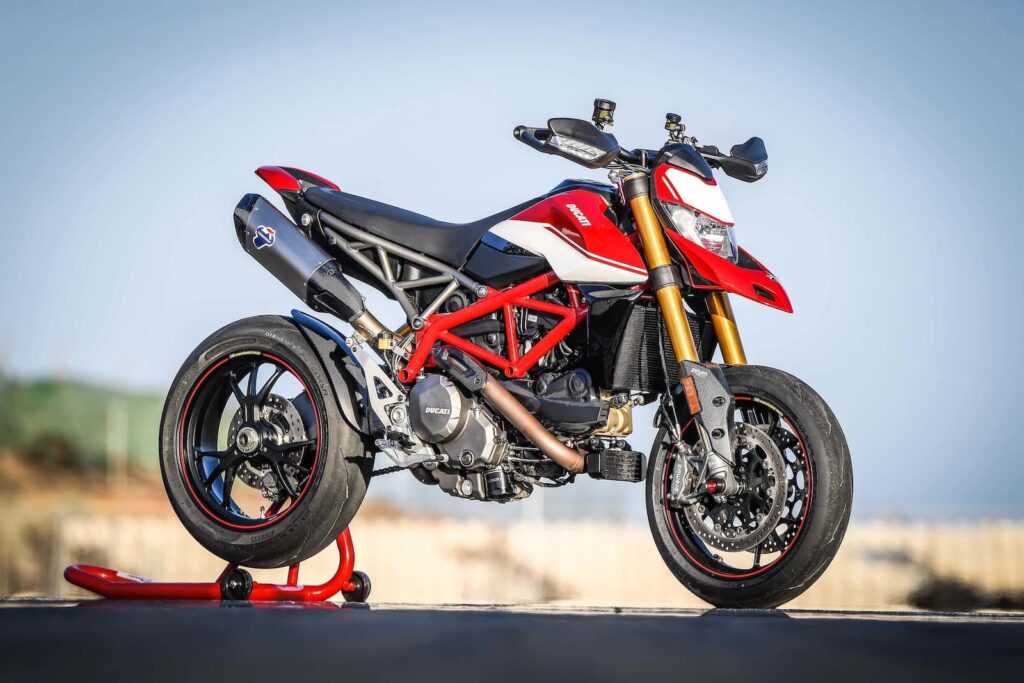 Why I think it's a future classic: The Hypermotard is peak hooliganism and it has no direct competition at present.
The Ducati Hypermotard has long been one of those bikes that's "just right" for a very specific use case of being a complete hooligan all the time, on tracks, on roads, in parking lots anywhere. It has very little competition — nothing out there is right now as focused on high-power hijinks as is the Hypermotard. (Some stuff from KTM and Aprilia has been, but not at present.)
The Hypermotard 950 really a stripped-down Multistrada 950 / V2, sure, and in theory the same motor is in an even lighter package in the 2021+ Ducati Monster 937. But the Hypermotard, to many people, looks like fun — because it is.
The Hypermotard isn't too different from the Hypermotard 939 that preceded it, if you want to spend a few less bucks. Or if you want to spend more, go for the up-spec SP model.
Ducati Streetfighter V4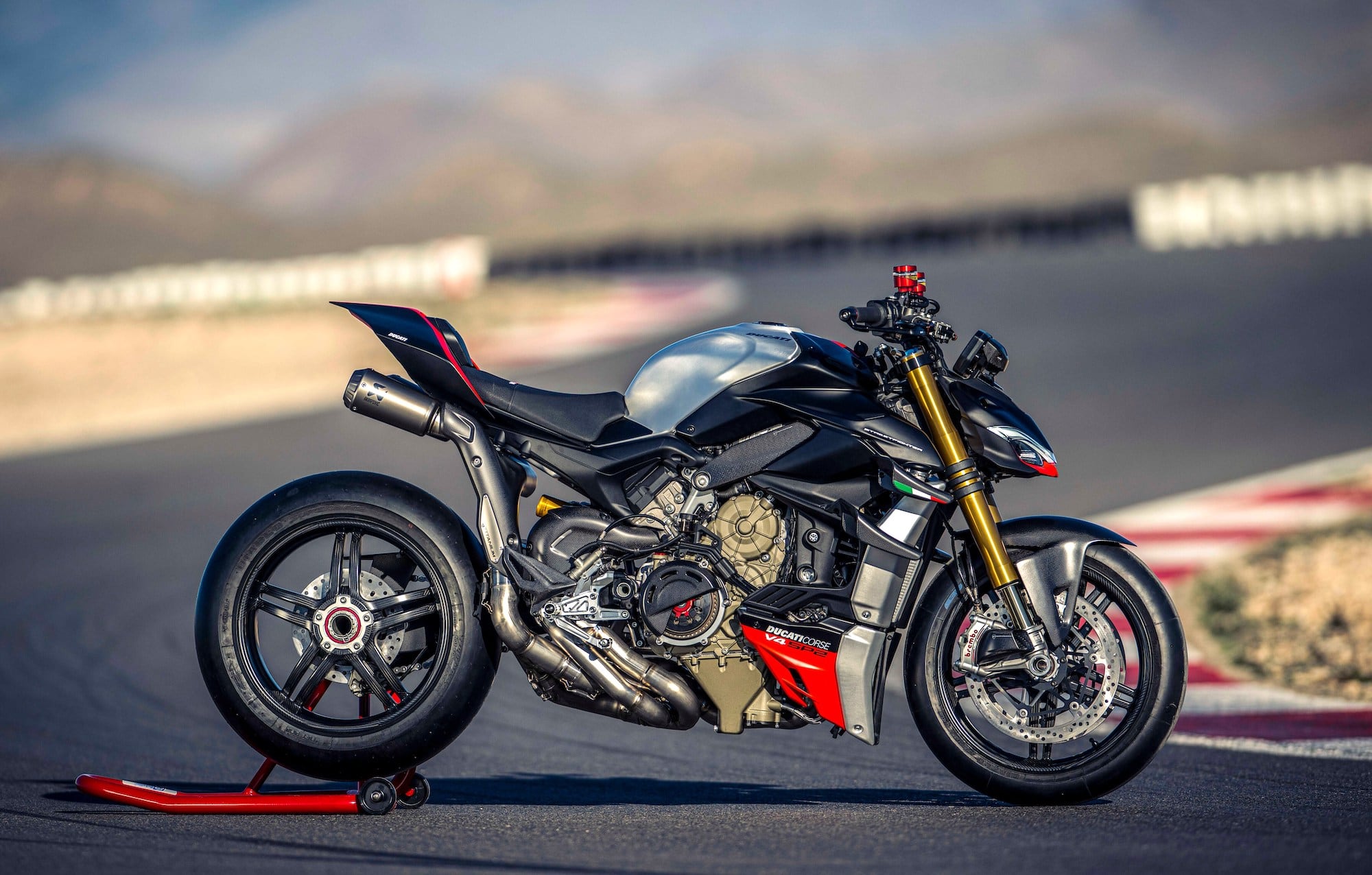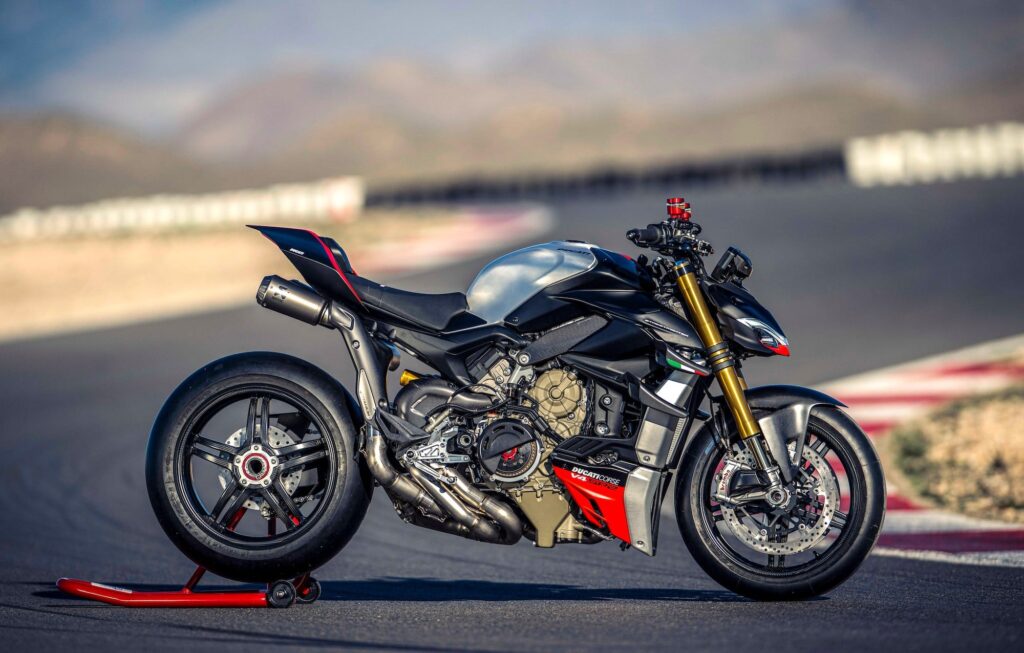 Why I think it's a future classic: Balls to the wall naked sport bike with more power than most litre-class full sport bikes.
I have to include either the Panigale V4 or the Streetfighter V4 in here, but I think the Streetfighter is at least as iconic.
The Panigale brought us the Desmosedici Stradale motor, a V4 motor with oodles of power and character. But the Streetfighter V4 was the bike that normalised 200+ horsepower in naked sport bikes. Detune for the naked version? Detune yourself!
The Streetfighter SP2 is even more guaranteed to be sought after. There are very few motorcycles made with a stock open dry clutch these days. (Yes, the Panigale SP / SP2 has it, too.)
See the full Ducati Streetfighter model history / buyer's guide.
Kawasaki H2 / Carbon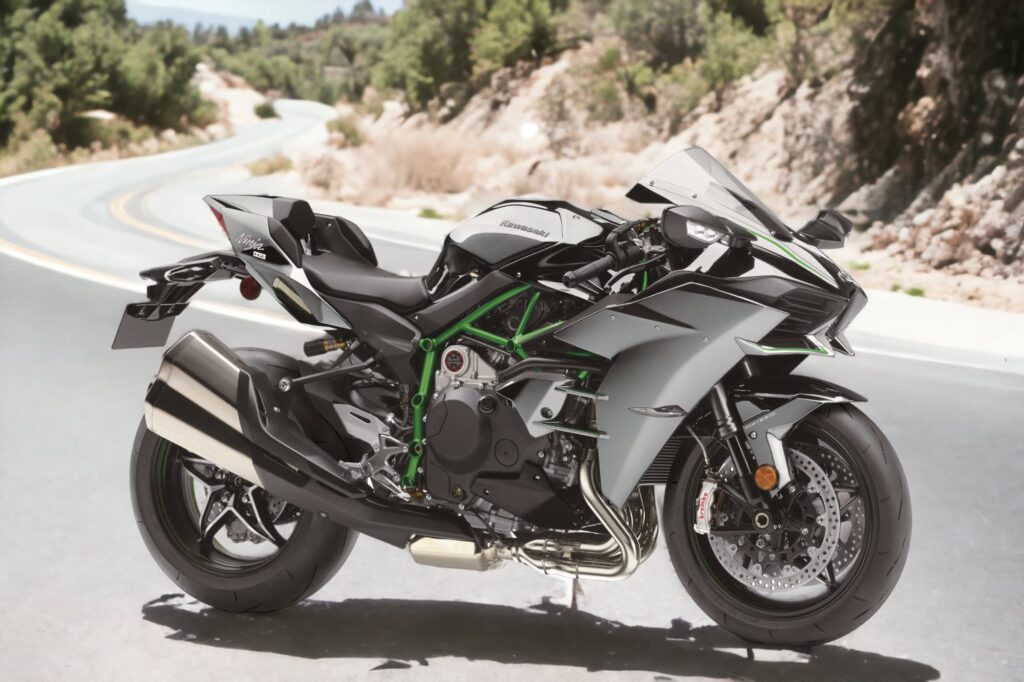 Why I think it's a future classic: Supercharger. Loads of power.
There's no other motorcycle (I think) out there right now with a stock supercharger. And it has been a rare thing, historically.
Suzuki owns the "built for speed" share of mind with the Hayabusa, even though there are other fast bikes out there. Kawasaki never caught up in terms of brand equity with its objectively excellent (and at some points, better) Kawasaki ZX-14R.
But Kawasaki fixed that situation with the Kawasaki H2, which comes with a factory supercharger, loads of power, all the tech, and incredibly high build quality.
This is the "it" high-power bike for this generation. It's ridiculous. If you want something more ridiculous, there's the H2R, which is so powerful it's not street legal. And then for mortals, there's the sport-tourer, the H2 SX — less extreme, but still also likely to be a classic.
See the guide to the Kawasaki H2 range here — the H2, H2R, H2 SX, and Z H2.
Kawasaki Ninja ZX-4RR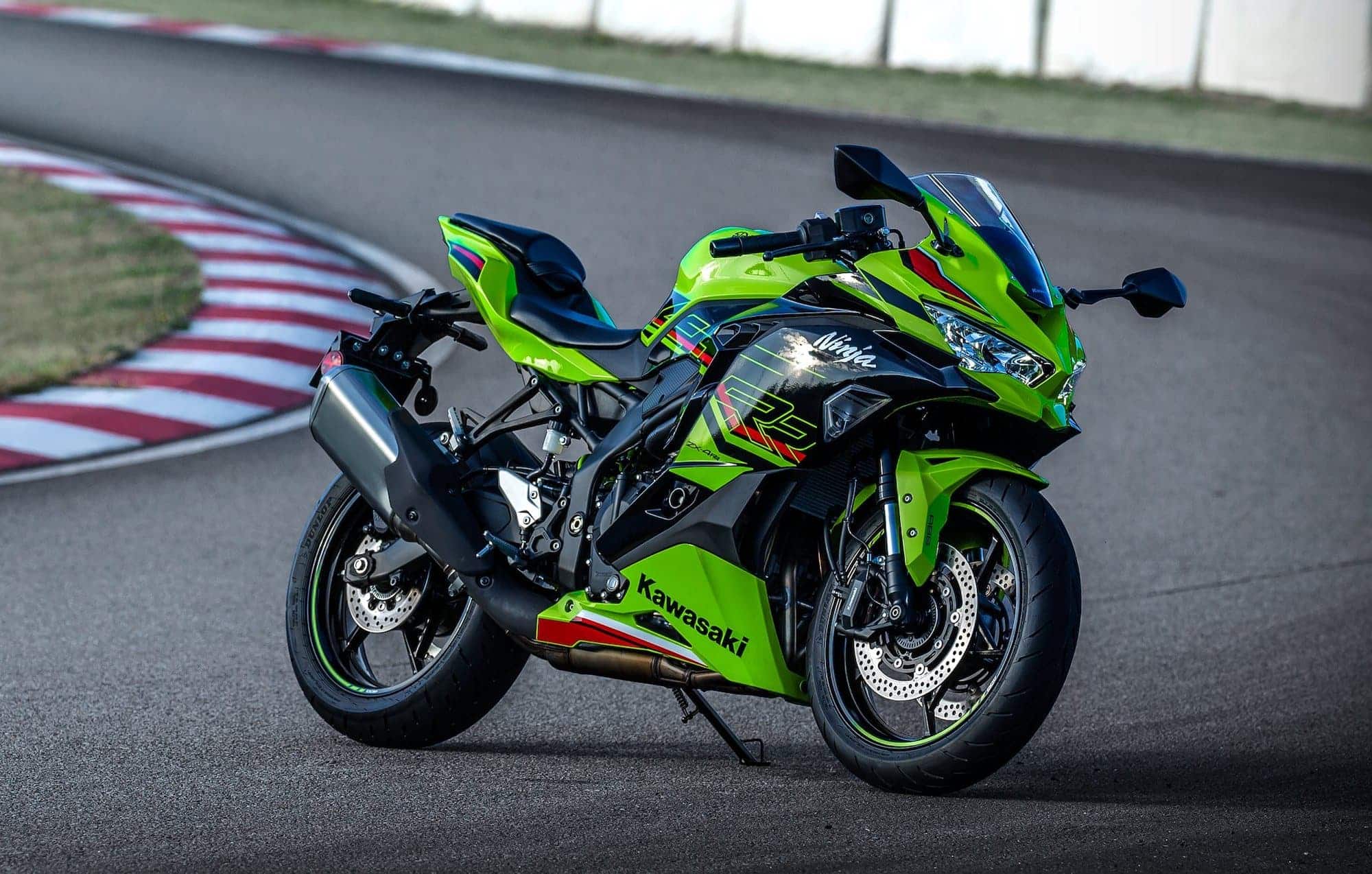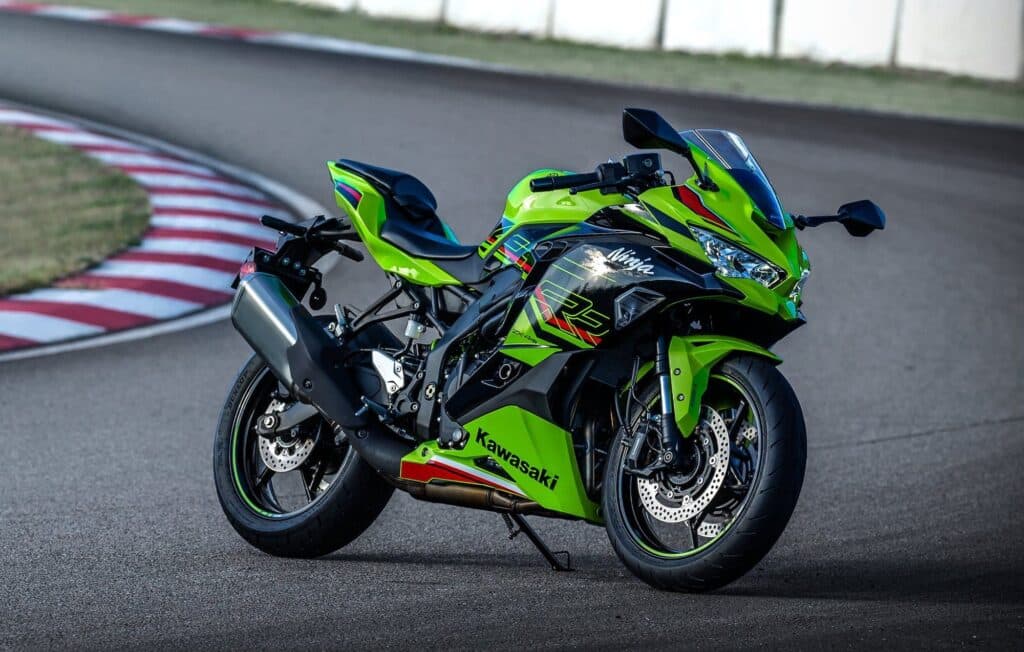 Why I think it's a future classic: The Kawasaki ZR-4RR is currently in a class of one — it's the only inline four-cylinder motorcycle under 400 cc, and has a bunch of high-spec components that mean it's a "real" bike.
A lot of people have lusted after the Kawasaki ZX-4RR. It calls back many people's youths on high-power but low-capacity bikes that you could scream up to north of 10000 rpm in several gears in many instances of a normal day's riding.
There aren't any 400 cc inline four-cylinder motorcycles being made. Even 600 cc bikes are dying out. So it's cool to see Kawasaki throw money at this one. I doubt many will follow suit. (I've heard rumours, but not from any of the major manufacturers.)
See the ZX-4RR Resources Page
Kawasaki Z900RS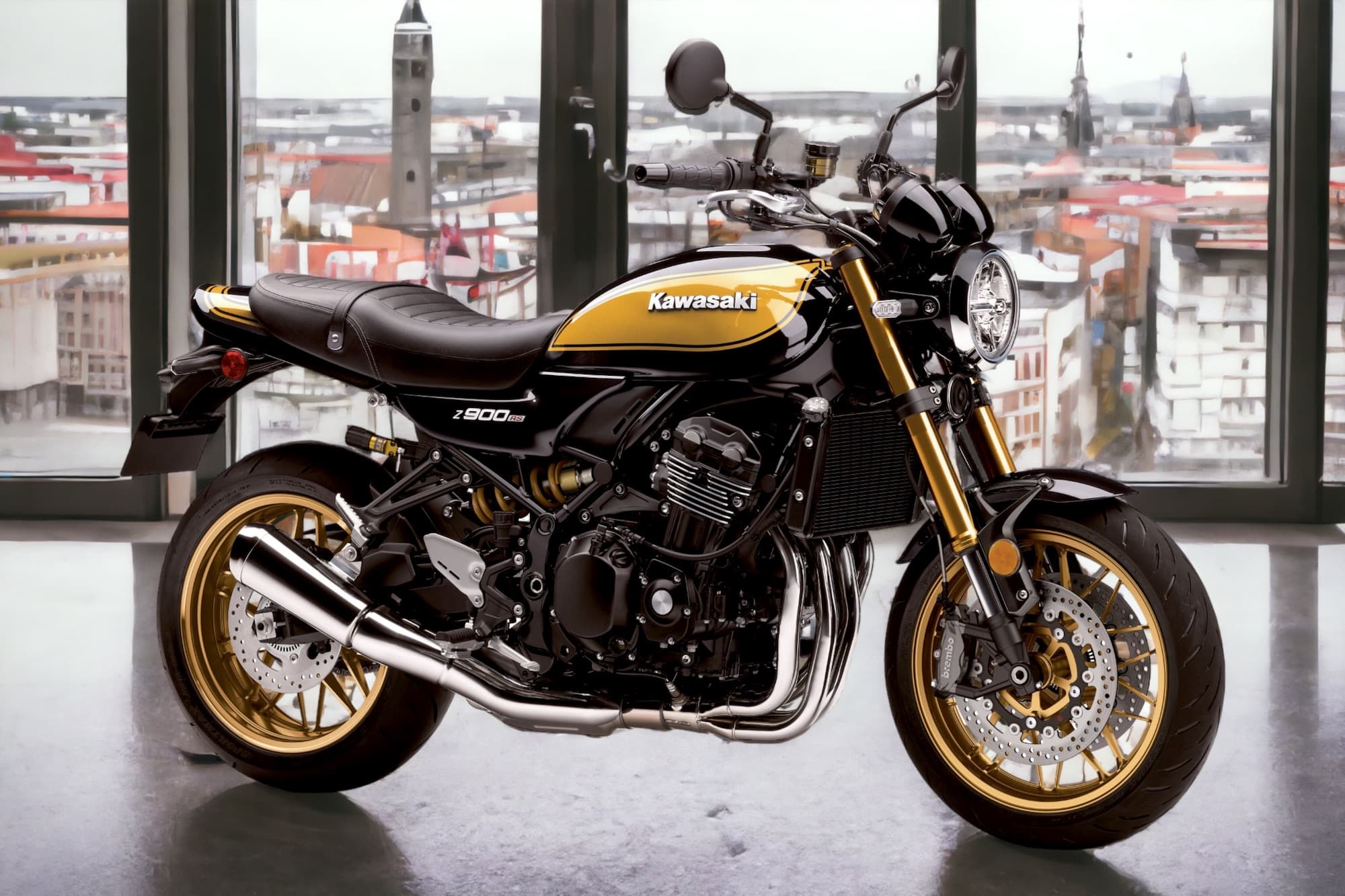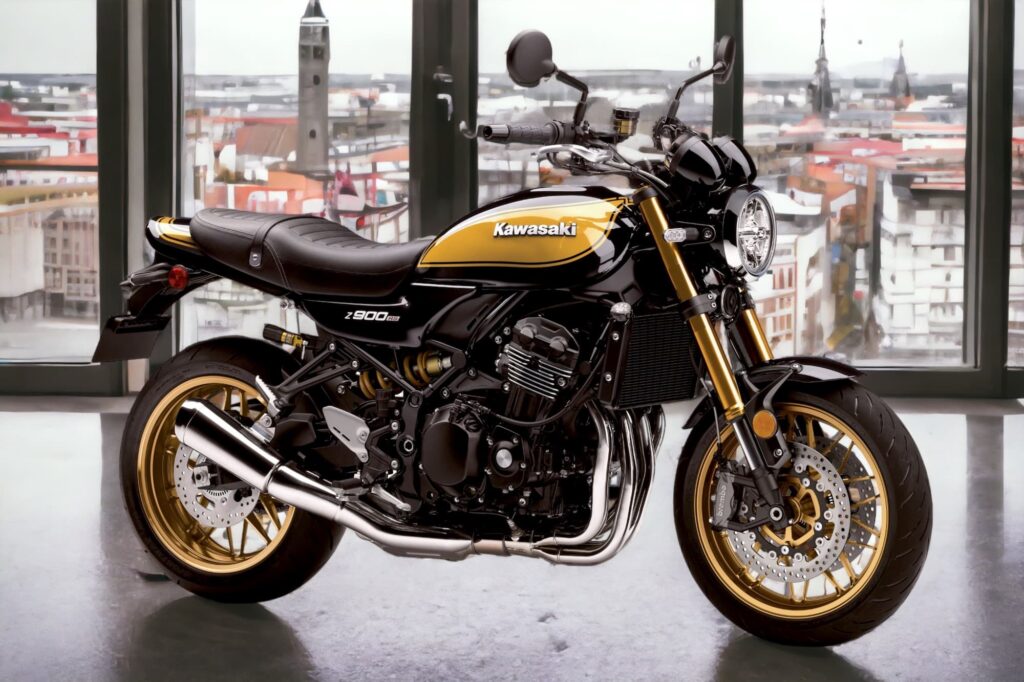 Why I think it's a future classic: The Z900RS is just the perfect bike for many people: Perfect amount of power, iconic looks, great handling.
The Kawasaki Z900RS will be a classic for the exact same reason all its predecessors were — the ZRX1200R, the ZRX1100, and the ones that came prior.
It's a sweet bike, with a great-sounding four-cylinder motor. It handles well, is rock solid reliable, and there's more power on tap if you want it with a tune.
If it's available, I'd find the SE model (pictured above), or a Café, which is discontinued in some markets.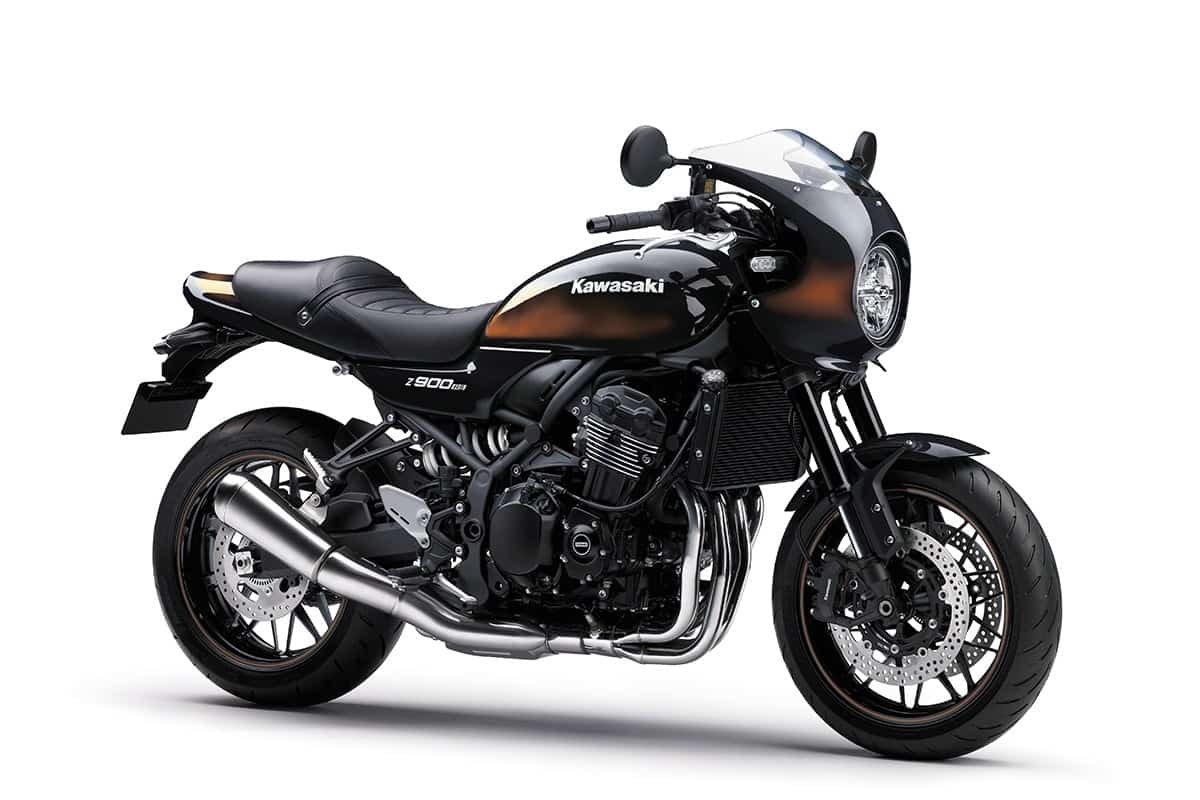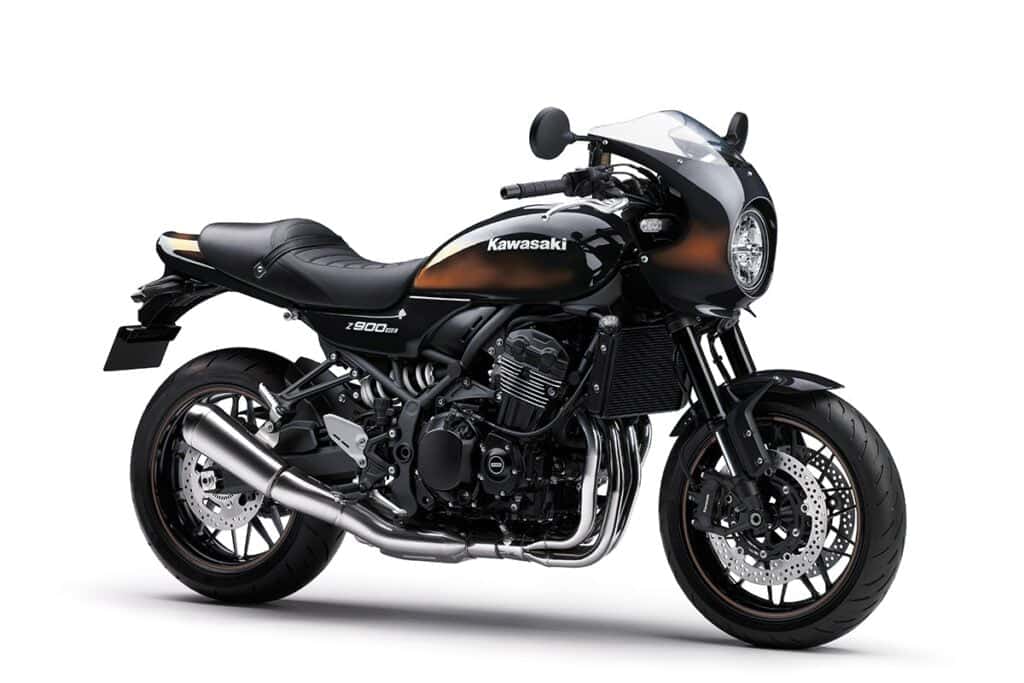 See more about the Kawasaki Z900RS (and Z900) here.
Suzuki Boulevard M109R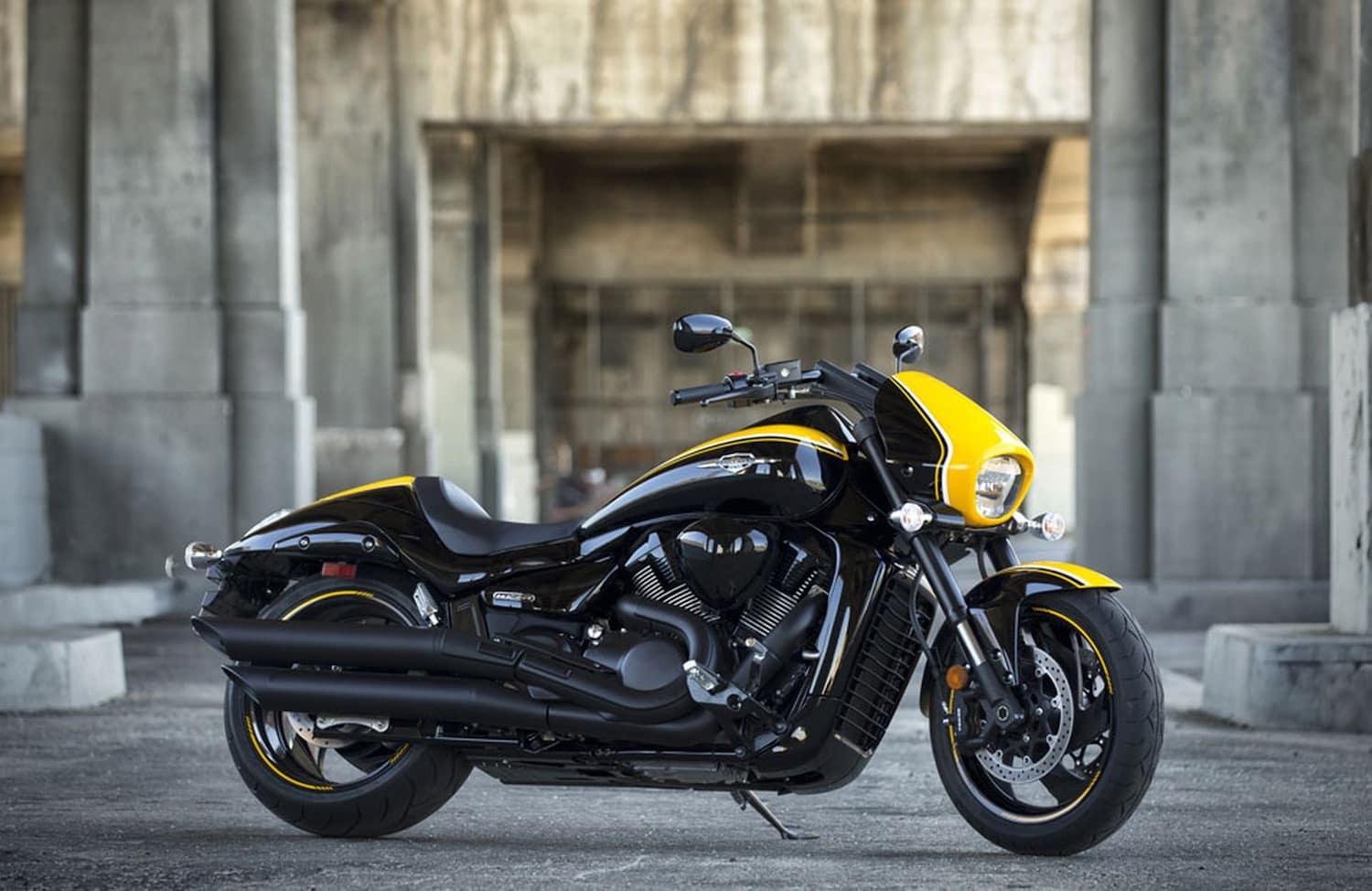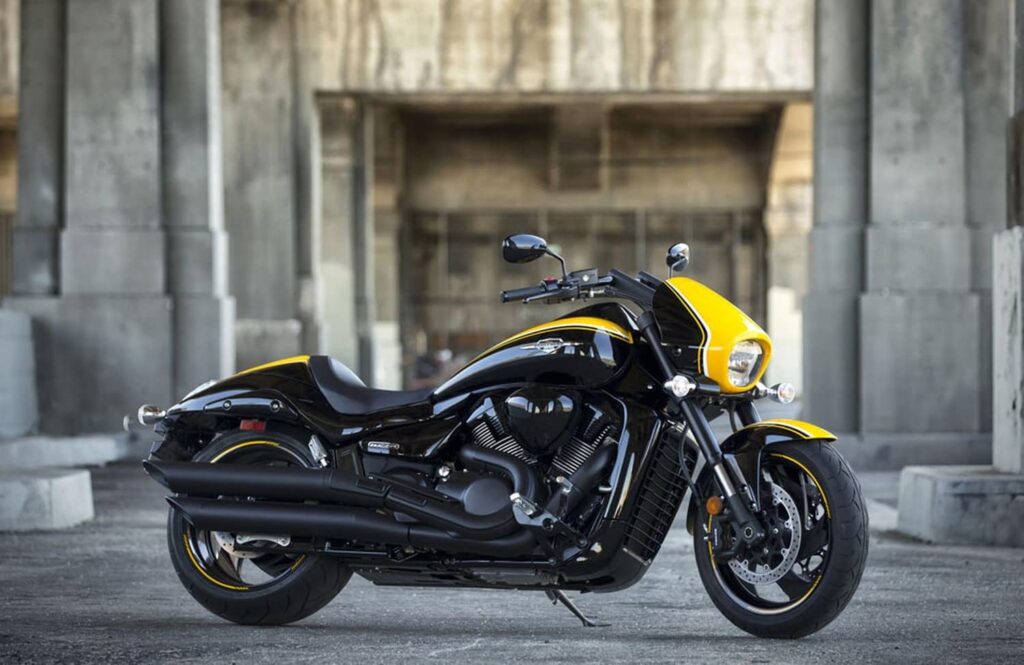 Why I think it's a future classic: The Suzuki M109R is the last great metric muscle cruiser. It'll be retired soon.
The Suzuki Boulevard M109R is an awesome-looking motorcycle (one of the best-looking and best-spec metric cruisers, in my opinion, which is why it probably lasted this long). It's still sold new in the US, but it basically hasn't changed since launch, aside from some tweaks to the inside to help it keep together under load, and cosmetics (including the B.O.S.S. line – "Blacked Out Special Suzuki").
The Suzuki M109R outlasted its competition — the Harley-Davidon V-Rod, the Yamaha Raider, and the Kawasaki Mean Streak.
The fact that the M109R has been discontinued in most markets and that it hasn't bene updated even with ABS means that its days are numbered, so this will be a future classic, for sure.
See the Suzuki M109r Buyer's Guide, and also a guide to some of the best colours of the M109R.
Suzuki GSX1300R Hayabusa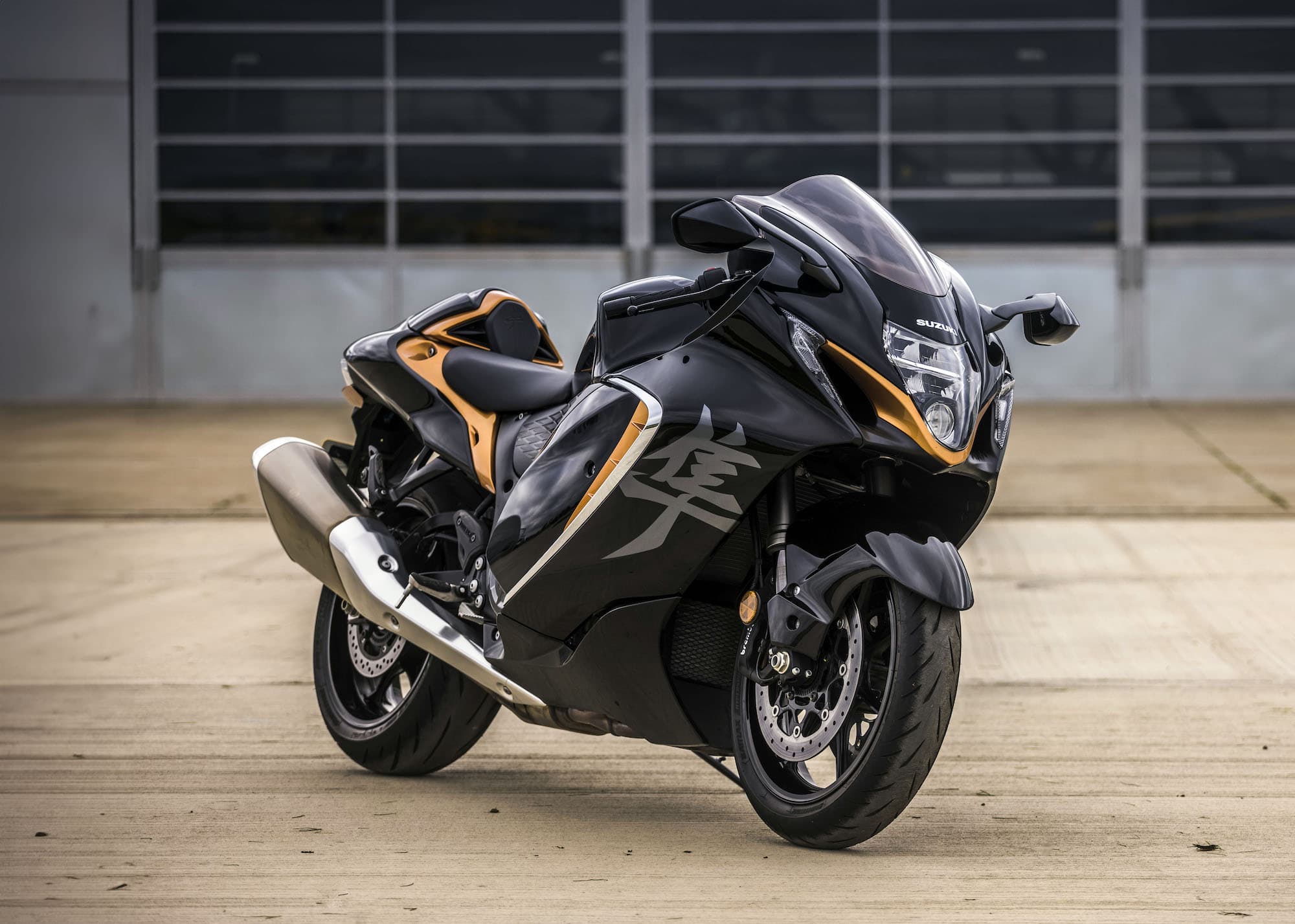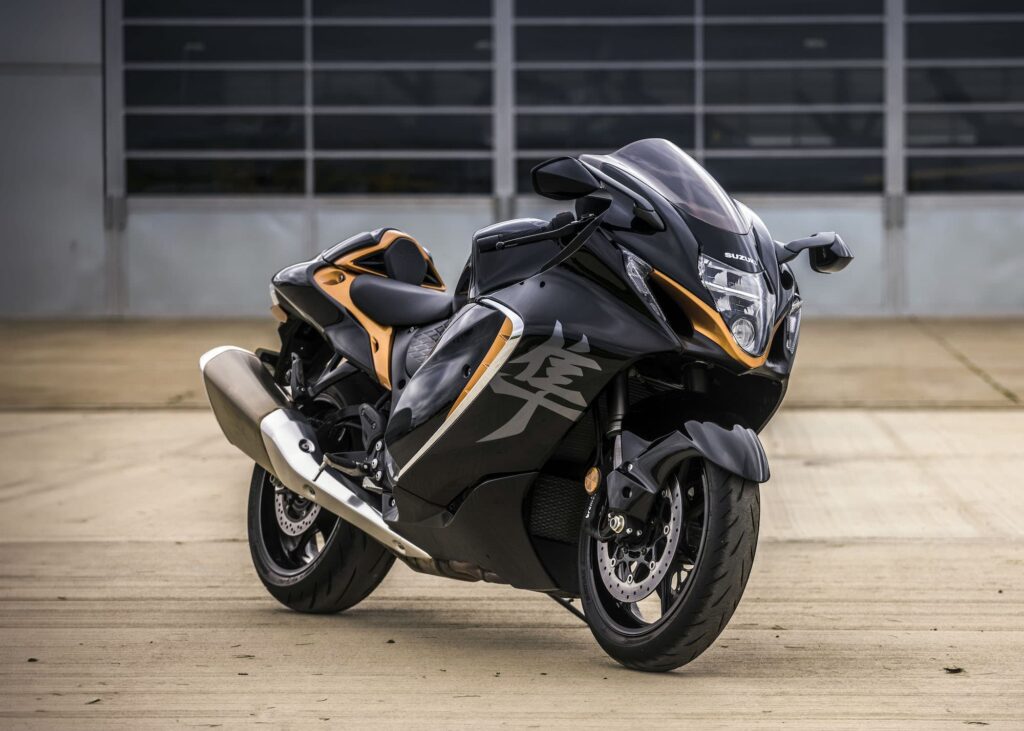 Why I think it's a future classic: The Suzuki Hayabusa's brand name is synonymous with speed (though it's not necessarily the fastest).
The Suzuki Hayabusa is now in its third generation. The third gen is slightly muted, with lower top-end power (though easily de-restricted), and less aggressively bulbous looks, but the name is still synonymous with top-end speed.
Future generations will look back at this and think: Wait, people were allowed to ride those themselves, without autonomous ride aids?
This one is classic mostly because of the branding. You can't help but introduce a Hayabusa without mentioning its legacy — it was the fastest at the time, it was the bike that gave way to brands agreeing to limit motorcycles to 299 km/h, and so on.
See here for the Suzuki Hayabusa buyer's guide.
Suzuki Katana (2019+)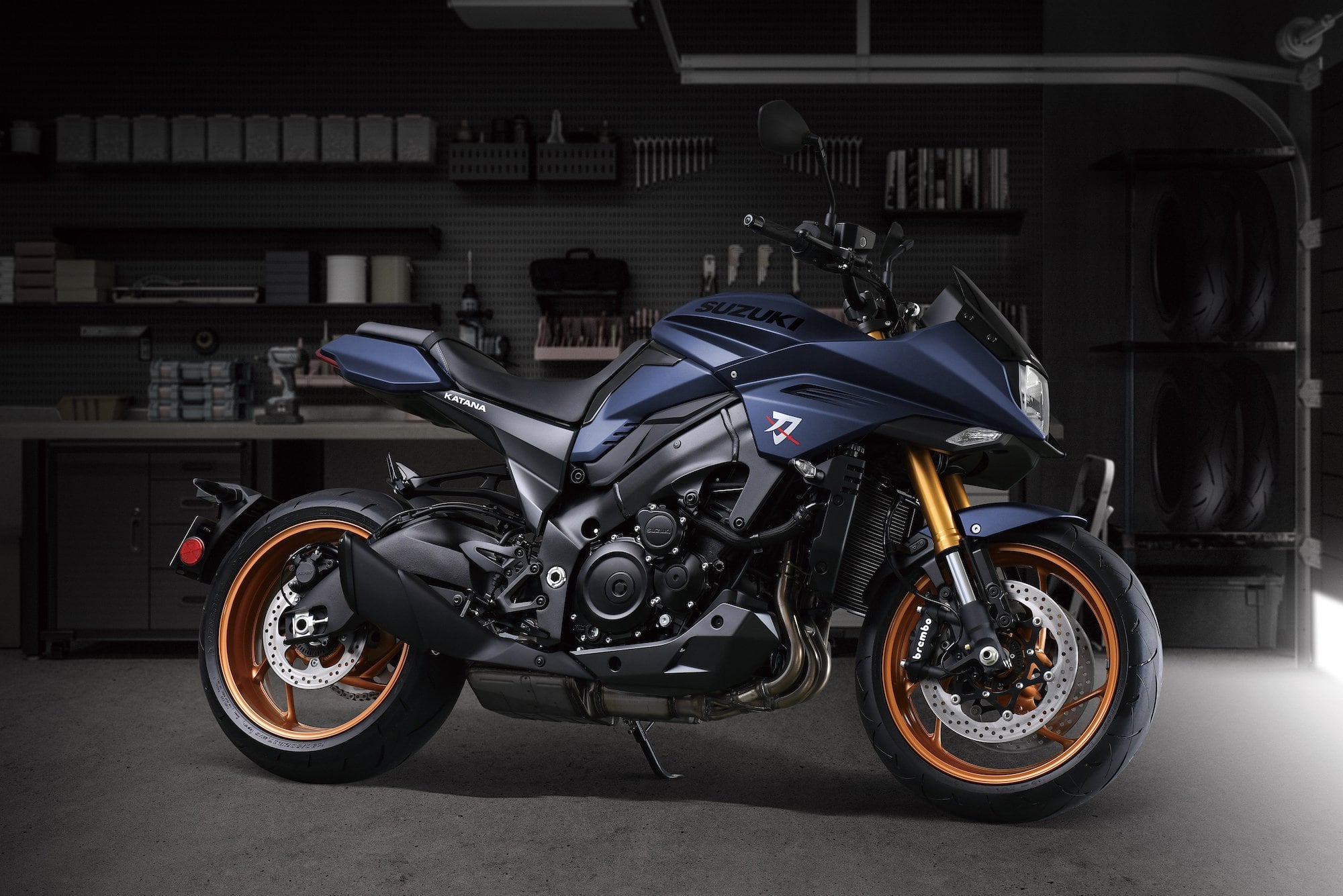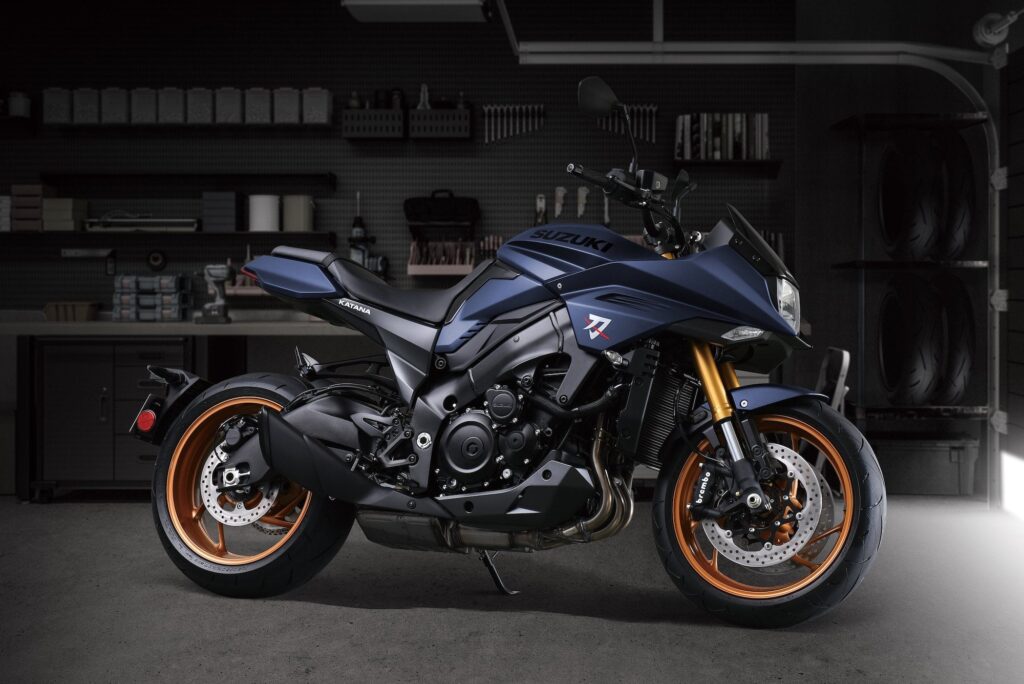 The 2019+ Suzuki Katana is a refresh of a brand that dates back to 1982.
The funny thing is, the original Katana wasn't very well-received at the time. It was weird looking. These days, they're sought-after classics — especially the 1100 variety, based on the Suzuki GS1100, which was a great bike with a conventional design.
The modern Katana is also based on an existing platform: the GSX-S1000, a naked bike with an engine that derives from the block in the K5-K8 GSX-R1000, a relatively long-stroke engine well-regarded for its broad range of torque. And just like the original, Suzuki decided to create something much more futuristic looking.
These days, the design of the new Katana isn't as shocking as was the design of the original. But it's just as good — if not better, to my eye, with cleaner angles and a more aggressive stance.
The underpinnings of the motorcycle are just as good, too, with a 999 cc inline four-cylinder engine that makes gobs of power — by Cycle World's dyno, 104 kW / 140 hp at 10100 rpm. The brakes are competent (Brembo radial monoblock calipers at the front) and the KYB suspension is adjustable. Basically, this is a lot of bike.
The only downside, which is why I think it's a future classic motorcycle, is that it's not terribly popular. It doesn't sell poorly, and everything about it is good, but it just doesn't stand out enough in a competitive middleweight sport bike marketplace. So, like the original Katana, in decades time, I think these will echo halcyon days of fast naked bikes of the past.
Triumph Speed Triple 1200RR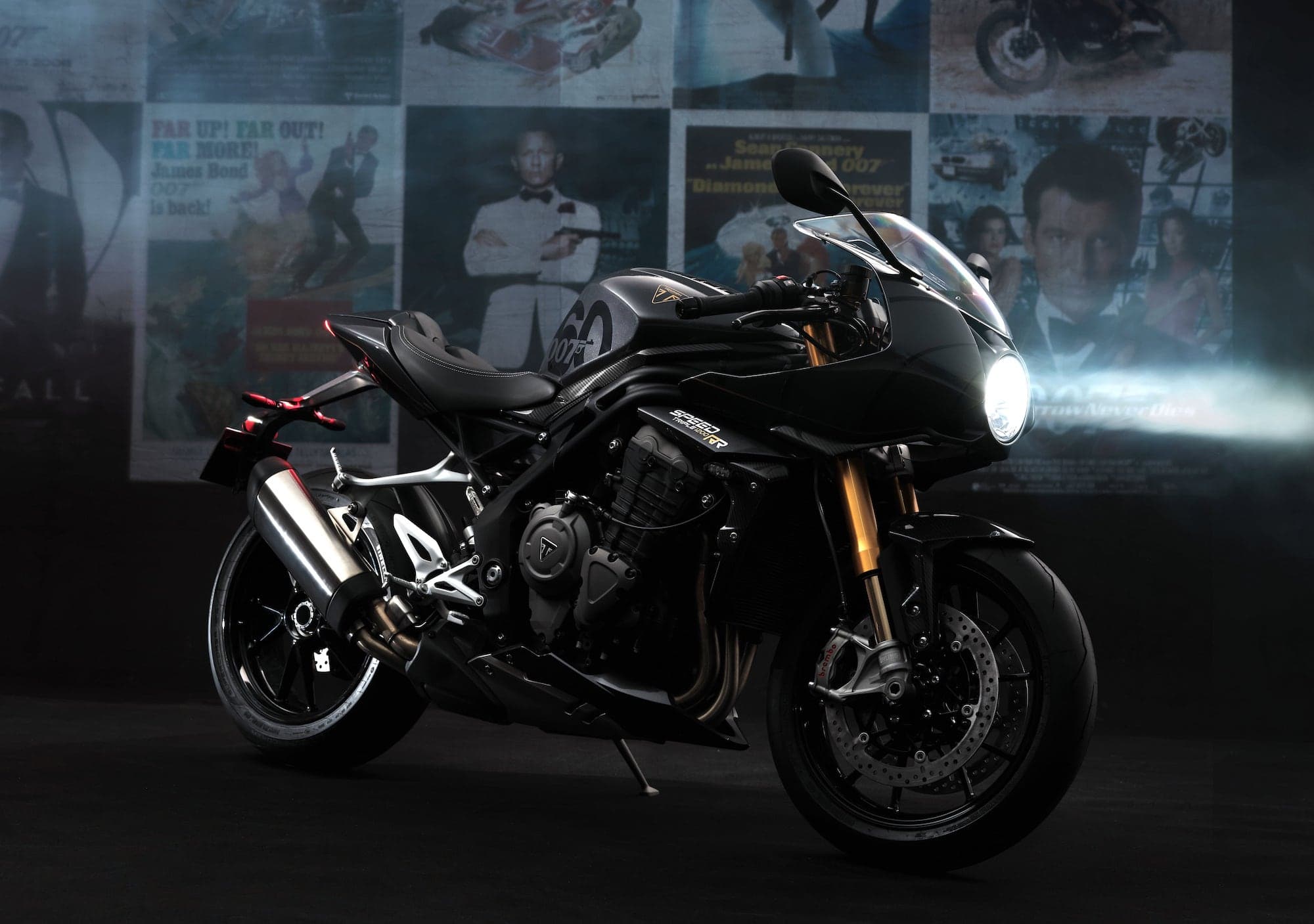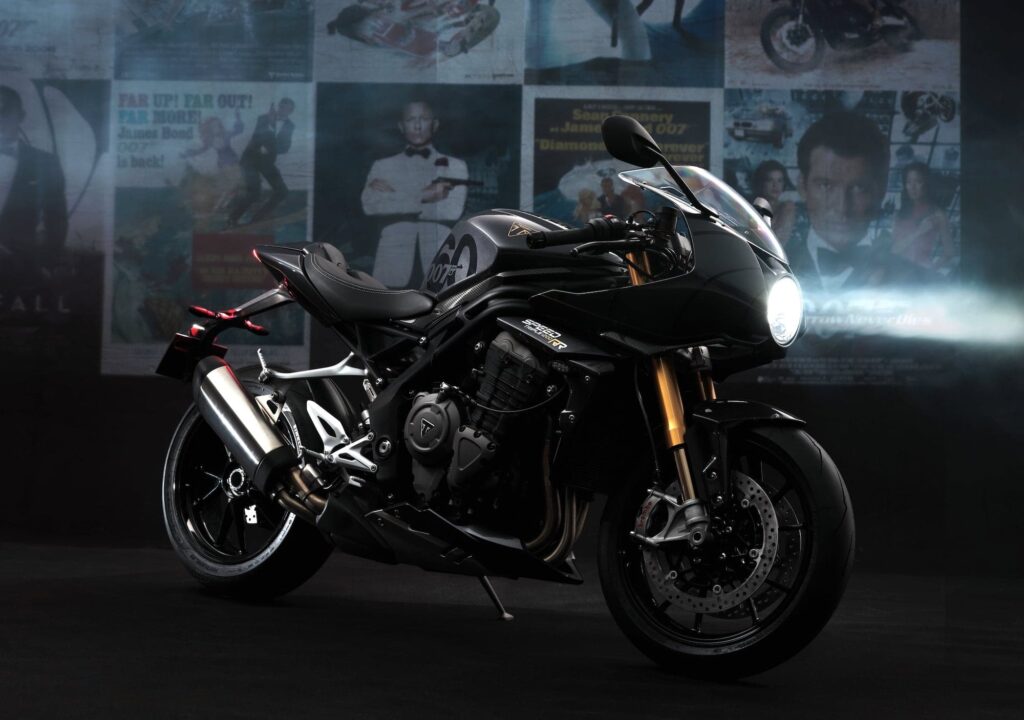 Why I think it's a future classic: A really, really, ridiculously good-looking superbike that's actually designed for street use, with a torque-forward motor and a comfortable but sporty riding position.
The Triumph Speed Triple 1200RR is a wonderful but hard-to-sell proposition. It's very attractive with its cafe racer-style design, but it's got the stomping Speed Triple 1200R engine, plus Öhlins electronic suspension.
The fact that it's neither Arthur nor Martha — not powerful nor lightweight enough to have competitive footing against the other highest-spec superbikes, not as comfortable as its own stablemate the Speed Triple 1200R, nor as retro as its other stablemate the Triumph Thruxton RS — means that it has a very niche market of people. I don't think it'll stay long in Triumph's line-up. But while it's there, it's lovely to look at.
Triumph Rocket 3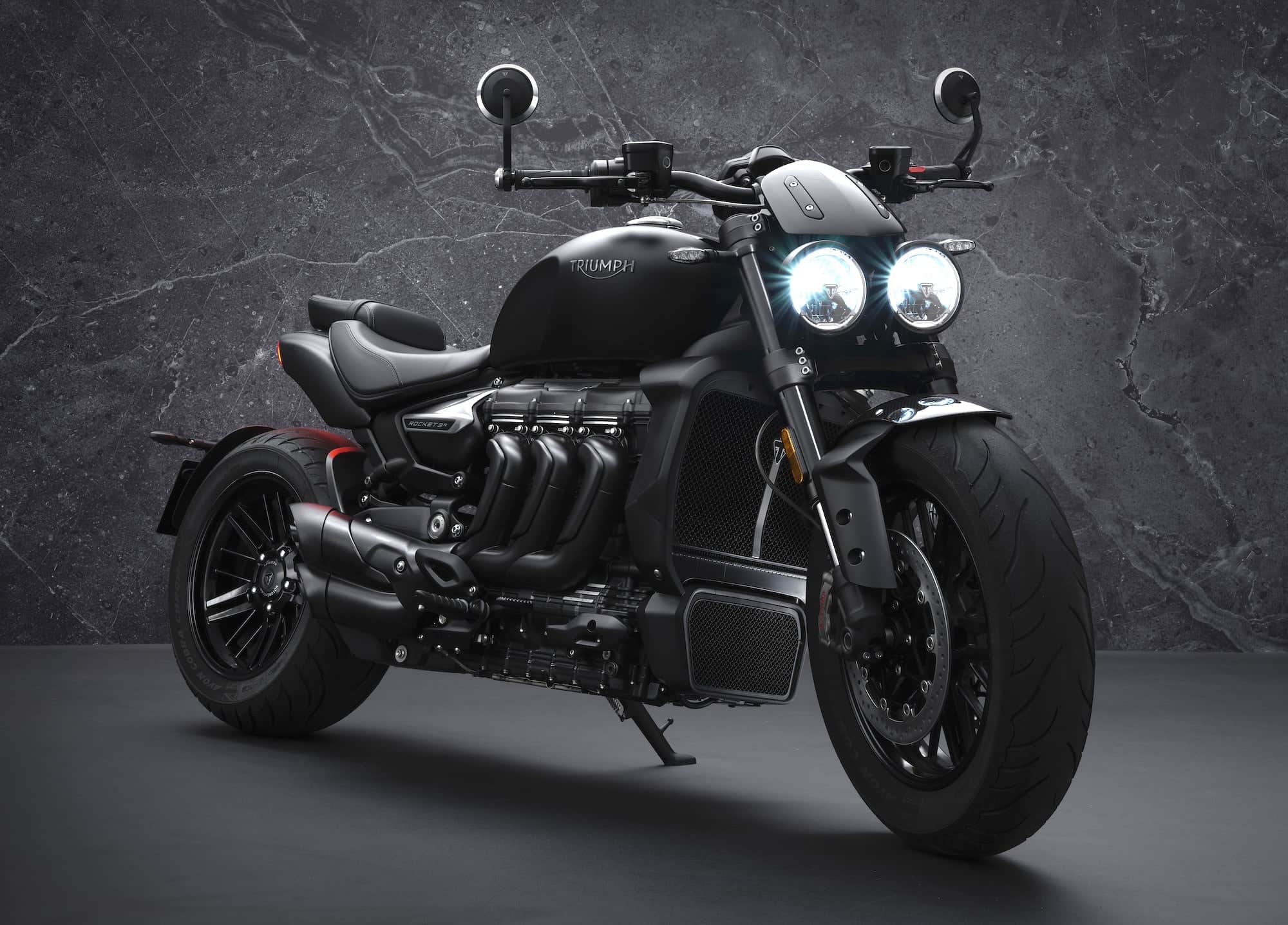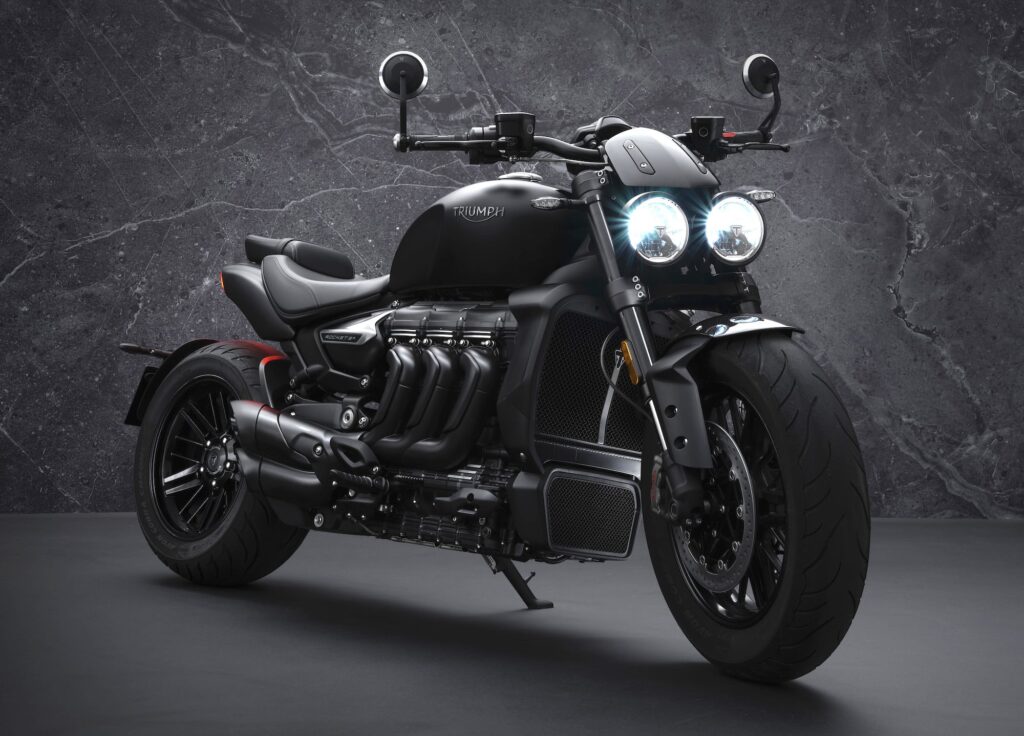 Why I think it's a future classic: The Triumph Rocket 3 has the biggest production motorcycle engine ever, striking looks, and loads of power.
The Triumph Rocket 3 (whether in R or GT form) is a big, heavy, fast, and very good-looking motorcycle. It's easy to see why it'll be a future classic. We often look back at classics and say "At the time, this was the xxx-est". Well, this one is the biggest.
The Rocket 3 will be one of those machines that will call back the heyday of motorcycling, when fuel was relatively cheap (let alone available) and the sky seemed the limit.
Despite this, it's not for everyone. The weight is intimidating, it does tend to scrape when pushed (it's long and heavy), and the engine is cool but not everyone's favourite. This, plus its price, makes it a niche bike, and a future classic motorcycle.
Yamaha Niken GT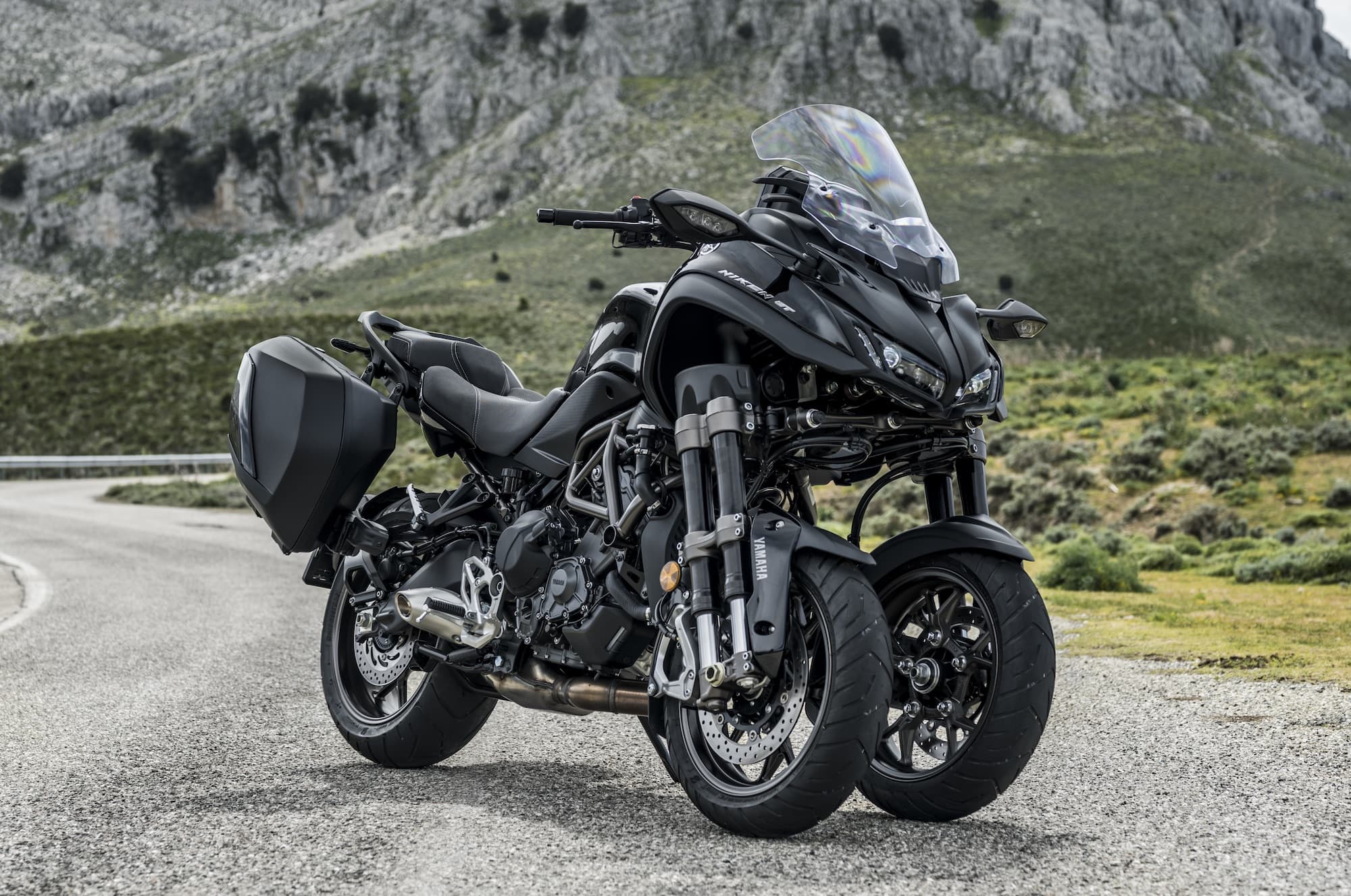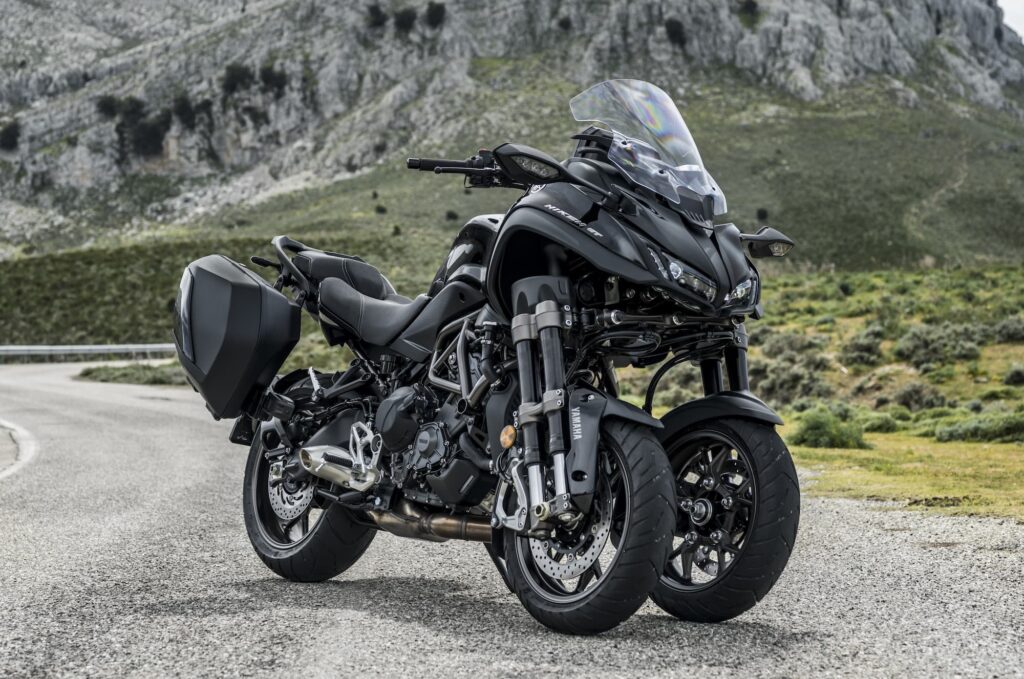 Why I think it's a future classic: The Yamaha Niken GT is objectively a good vehicle, with a sparkling engine, great features, and a very unique front-end, but it's a niche bike that isn't to most people's taste.
The Niken GT is super divisive. It has three wheels, but it leans. It looks like a cross between a scooter and a Star Wars battle droid. It's heavy, but some people still wheelie them. What is it?
And, of course, the Niken is one bike that is much less likely to slide out from under you than just about anything out there. Owners of it are raving fans, saying it's the best thing they've ever ridden. It already has a niche community of supporters!
So, while it's not many people's dream bike, I guarantee that the Yamaha Niken will go down as one of Yamaha's oddball motorcycles that's objectively good but subjectively not to most people's taste. It wouldn't be the first time that Yamaha made a heavy motorcycle with an odd front end that has now become a classic — the 1993-1994 Yamaha GTS1000 (with its fork-less front suspension) is a reference point. in the same way that the GTS1000 is an oddball classic, the Niken GT may become a future classic motorcycle.
Yamaha updated the Niken GT in 2023, giving it the higher-power 890 cc CP3 motor that the rest of the CP3 line-up already got, plus the large 7-inch TFT display from the Tracer GT, an up-and-down quick shifter, but no IMU (arguably, it needs it less, as it's less likely to slip out from under you).
Yamaha YZF-R1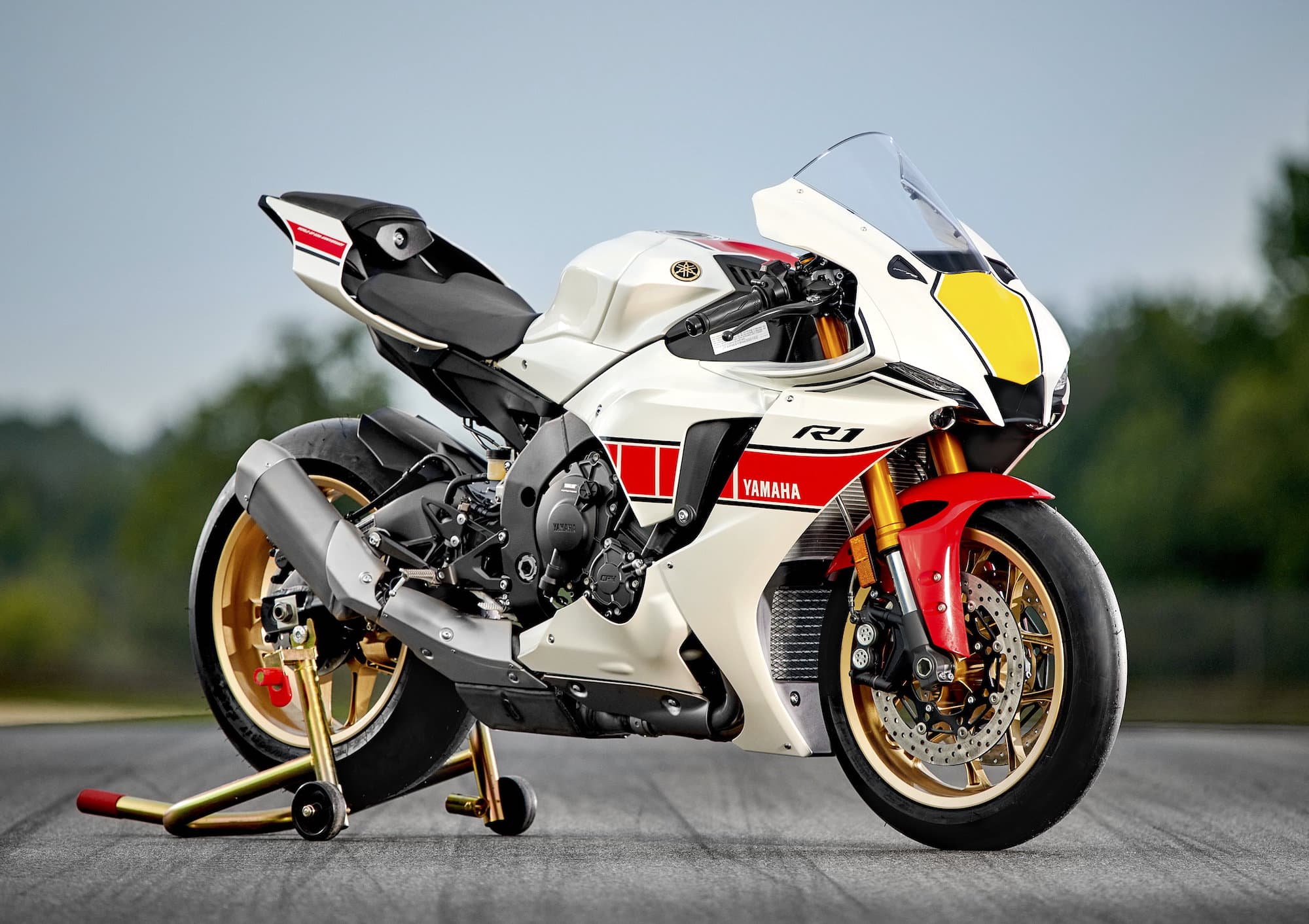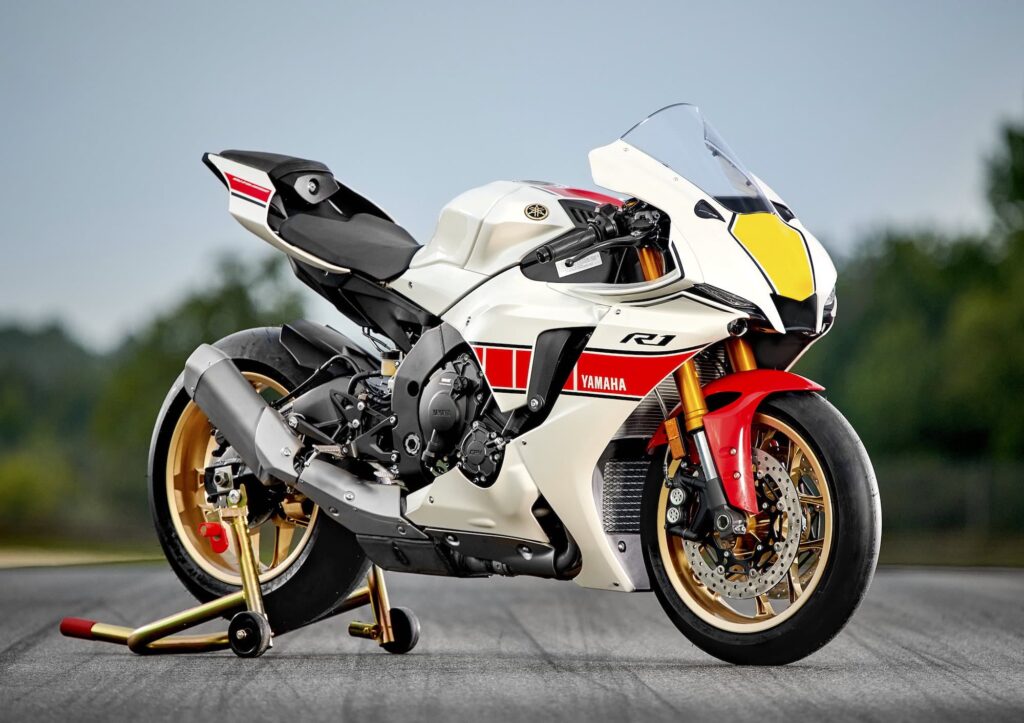 Why I think it's a future classic: The original 1998 R1 helped create the "literbike" class. And the 2009+ R1 models have a unique "Crossplane" crankshaft inline four-cylinder motor.
The R1 has been an iconic bike since the very first one in 1998. There are other superbikes, and they all are amazing and have their merits, and I feel bad not mentioning all of them. But the R1 as a brand has been around for over two decades now, and cemented itself in our psyche as one of the "it" bikes to have.
On top of that, the Yamaha YZF-R1 has a very unique engine, shared only by its stablemate, the MT-10 — an inline four-cylinder motor with a "crossplane" crankshaft. It's a design that ensures that there are always pistons in motion, supposedly helping with traction. The most notable end result for most buyers is a very unique sound. The pure mechanics of the engine will make the R1 (and the MT-10) a future classic motorcycle.
See the Yamaha YZF-R1 buyer's guide here (including a description of the crossplane crank).
Obvious Future Classics Not Mentioned
There are some obvious future classics that I haven't mentioned in this list, because they'd be too obvious. This doesn't mean they won't be classics!
These are the following:
High-end superbikes: The Yamaha YZF-R1M, Ducati Panigale SP, Honda CBR1000RR-R SP, Aprila RSV4 Factory, and BMW M 1000 RR. And the equivalents from other brands. These will be desirable, just as the Ducati 916 SP or Honda VTR1000SP are today.
Limited edition versions: Like various "James Bond" or "40 Years GS" edition bikes. Yes, they're cool and exclusive, and I'd prefer one if one came my way!
Super expensive customs: Like anything out of Keanu Reeves' Arch Motorcycles brand. They're classics right now!
I think it goes without saying that there are many bikes out there at present that are designed to be instant classics. The Triumph "Modern Classics" line, for example, are all very good looking and great bikes, and I'm sure will still be so in a few decades. But they're also super popular, so won't really be the niche pursuits that the above potential future classics will be.
But generally, if you can put $30K+ (maybe a bit less) down on a new fancy bike, it has a high chance of being a future classic motorcycle, if you leave it untouched!