Sportbike, supersport, crotch rocket, 600cc, sixxer… whatever you want to call it. Everyone should ride one of these motorcycles once in their lifetime.
I wanted to get this article down for one reason: Riding a 600cc sportbike every day pleasantly surprised me. I thought I could absorb a lot about riding motorcycles by reading about them, taking them for test rides, or even borrowing them for a day or two. But the reality of riding a 600cc sport bike every day had a lot of nuance to it that somehow all the reviewers failed to capture.
Motorcyclists (and humans) are an opinionated bunch after all. Add the internet, a ton of marketing, and a plethora of motorcycle options and people all seem to be screaming contradictory things at the top of their lungs. A 600cc sportbike is only for the track! A 600cc sportbike makes a great commuter as it's so narrow! A 600cc sportbike is a bad commuter as it has no low-down torque and gets too hot! A 600cc sportbike is a good beginner bike before a literbike! A 600cc sportbike is much harder to ride than a literbike! And so on (there's more).
So of course, I thought I'd add more fuel to the fire. The below is opinion — but as usual, I'll try to offer a balanced view, and give lots of context for what I'm trying to say.
But in summary — I think everyone should try riding (and maybe owning) a 600cc sportbike at least once in their riding lives. Because there's no other way you'll be able to tell what it's like.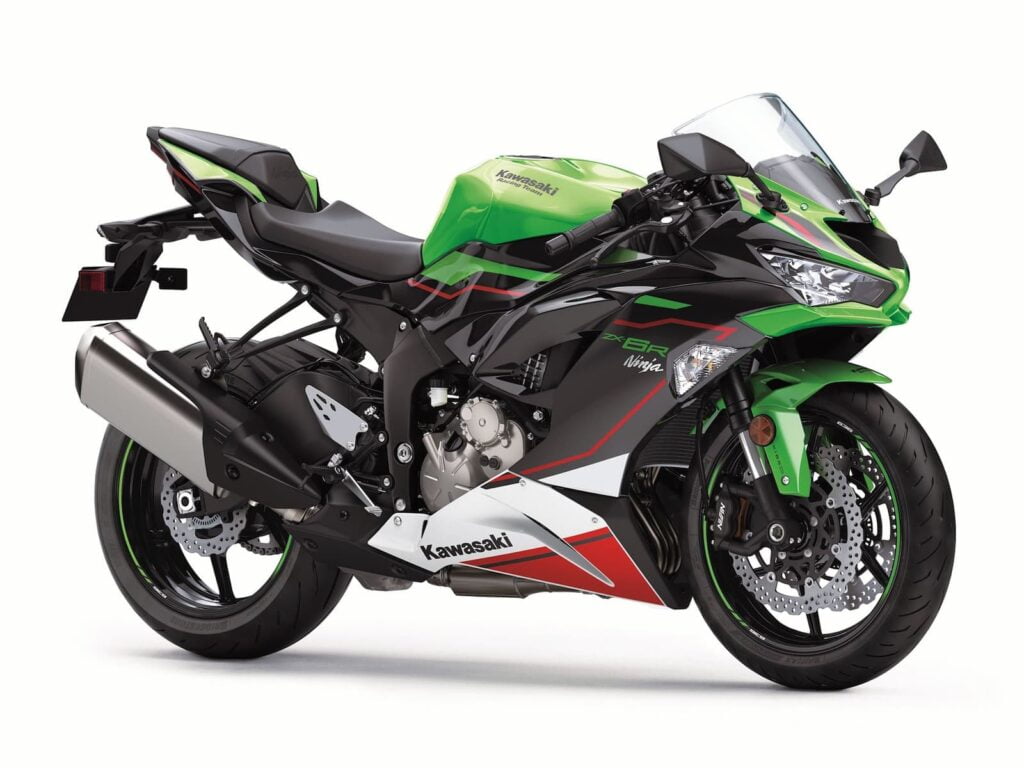 Are you obsessed with motorcycles?
Well, I am. That's why I created this site — as an outlet. I love learning and sharing what others might find useful. If you like what you read here, and you're a fraction as obsessed as I am, you might like to know when I've published more. (Check the latest for an idea of what you'll see.)
Background — about me as a rider
I never thought of myself as a "sportbike" kind of person. I don't like to go fast (well I do, but not all the time). On top of that, I know sportbikes are uncomfortable, and I want to be able to ride all day. And I like mid-range torque more than top-end power, which I only get to experience 1% of the time.
But after a few rides of my CBR600F4i, a bike I had always wanted to try owning as being one of the best-balanced sportbikes of our generation, I found myself surprisingly — shockingly — in love.
My first "non-learner" motorcycle decades ago was also, coincidentally, a Honda — but a standard bike (a "UJM"). Though it's not a coincidence of sorts, because I found both motorcycles the same way — by looking in the local classifieds and filtering down by the cheapest, lowest-mileage, nearest-to-me motorcycles.
But I digress. I am mostly a standard bike rider. I like handlebars, though I don't like to be upright like on a touring bike. I like a windscreen, but prefer not to worry about a full fairing should I drop a bike on its side (and it happens, when hitting oil slicks, tram tracks, or any other everyday hazard).
So why buy a sportbike? Because I had decided to prioritise riding the kinds of bikes I wouldn't be able to ride when I'm older. Older riders have back pain, wrist pain, and other physical impediments that make riding sportbikes very painful. I thought I should ride a sportbike while I can. When my body doesn't let me any more, I'll move on.
The argument doesn't entirely make sense, of course. Many people ride Gold Wings or Harley cruisers from their mid-twenties and say their only regret is not starting earlier. But for people like me who want to try everything, I need to optimise my life for the maximum discomfort I'm willing to tolerate at any given age.
What is a 600cc motorcycle?
Let me make clear what this article is about — it's specifically about middleweight supersport motorcycles in the 600cc class.
This roughly includes
The Yamaha YZF-R6, more affectionately known as the Yamaha R6
The Honda CBR600RR and earlier CBR600F models
The "gixxers" — Suzuki GSX-R600 and GSX-R750 (which is close enough to have similar characteristics)
Triumph Daytona 675R, a triple, but which is in the same ballpark
MV Agusta F3 675, another triple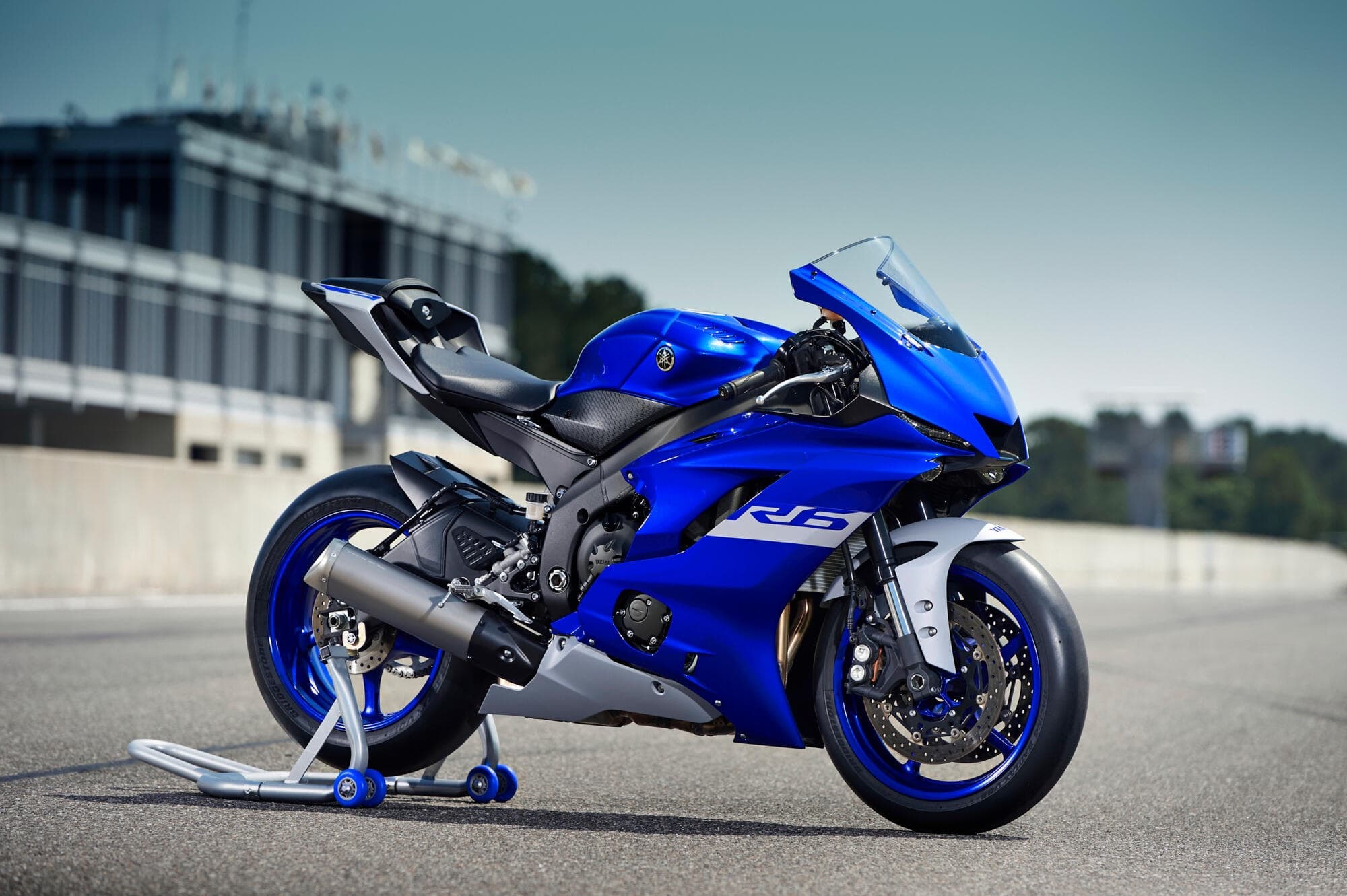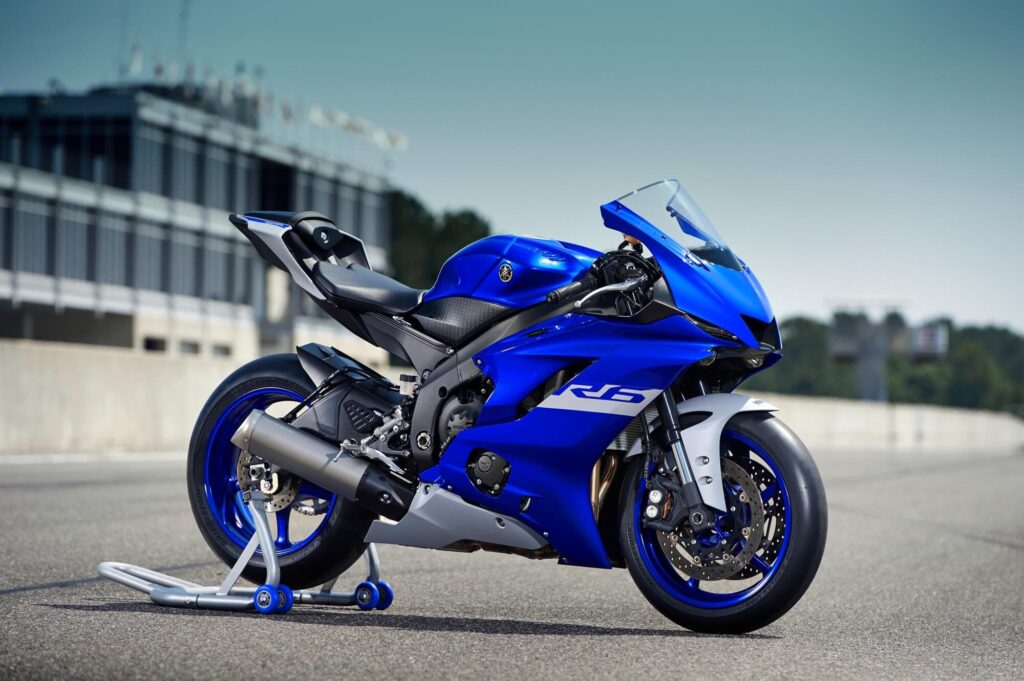 The above list is all of motorcycles making 90-130 hp, mostly with four-cylinder engines (some triples), and crouched-over riding positions. I could also include the Ducati 748, 749, and 848, too… they share a lot of characteristics but are quite unique because of their V-twin character and torque curve (more down low).
But you'll note I didn't include motorcycles like the
Suzuki SV650S. This is a sport riding bike with clip-ons, but it makes its power down low, and has lower top-end power.
Kawasaki Ninja 650/ER-6F. This motorcycle is similar to the SV650, but with a parallel twin, and has handlebars/high clip-ons and very gentle riding position.
Suzuki GSX-S600 or GSR600 — these use a de-tuned 600cc engine from the GSX-R, and has a more comfortable riding position and not as adjustable suspension.
Triumph Street Triple (or R or RS). These have an engine with a similar character, but they have handlebars.
Honda CB600 Hornet, CBR600F, CBR650F, or even CBR650R — these all are the street-tuned versions of the CBR range, with more torque down low, less advanced suspension, and less top-end power (not much less, but the feeling is different)
Honda CBR500R — these look sporty and are great, incredibly reliable and versatile bikes. People often think "it's just 100cc difference", but there's a huge practical difference — the CB500 range has a twin-cylinder 471cc engine that's tuned for low-down torque and easy power delivery, and has a hard redline. They produce under 50 hp, which means they have much less top-end than a sportbike.
This isn't to say any of those motorcycles isn't sporty or fast. They're PLENTY fast. Lots of people race them. They're great motorcycles and I love them.
I just want to isolate the exclusions as motorcycles specifically designed to be more street-rideable. They're not as highly strung as a 600cc supersport, don't have as aggressive a riding position, and have suspension that isn't as advanced.
So you'll enjoy riding the latter group of motorcycles, but that's less controversial. What I want to isolate that you should try riding one of the super-advanced 600cc track-focused high-power sportbikes.
What it's like riding a 600cc sportbike
Something that nobody had properly managed to articulate was exactly what it feels like riding a 600cc sportbike.
We all know the stats, roughly. A bike of my motorcycle's vintage (2001) has a roughly 200kg wet weight, makes about 110 hp, and really gets into its powerband around 6,000 rpm.
These days, motorcycles are made of lighter materials and have much more advanced engine technology, although they're partly weighed down and forced to go slower by emissions regulations. Out the gate, a 2021 Kawasaki ZX-6R — one of the few remaining 600cc sportbikes you can buy new — makes 100kW (over 130 hp) with the help of ram air (a lot more than my bike), and weighs 196 kg (roughly the same). It's one of the more powerful examples, but there are also lighter ones.
But what does that mean in reality? Firstly, the weight. A 200kg wet weight isn't exactly light. A modern Ninja 400 is around 15% lighter. A Yamaha MT-09 is 5% lighter, and has a lot more mid-range.
And 110-130 hp doesn't sound like that much either, especially not today when ~150 hp is minimum qualification for being "fast". There are motorcycles that would be described as "gentlemanly" that are in that ballpark (or above it), like large adventure touring motorcycles.
Modern 600cc-class sportbikes are usually lighter than my 2006 model, and are slightly more powerful. So they'll accelerate faster, and it'll be harder to keep the front wheel on the ground. Power and torque delivery is usually similar (in the same ballpark). The Kawasaki ZX-6R 636 does make a lot more power though (around 130 hp, last time I checked).
But despite their differences — and they definitely have them — the reason most 600cc sportbikes are in the same category is that they have roughly the same feeling on the road. Lightweight (most lighter than mine), agile, fast, high RPM-focused, and semi-frantic. They scream.
The reality of riding a 600cc sportbike is really different to reading stats or comparing it to any other bike.
You can, of course, start by looking at a torque curve. Here's a torque curve of a 2010 Yamaha R6, for example.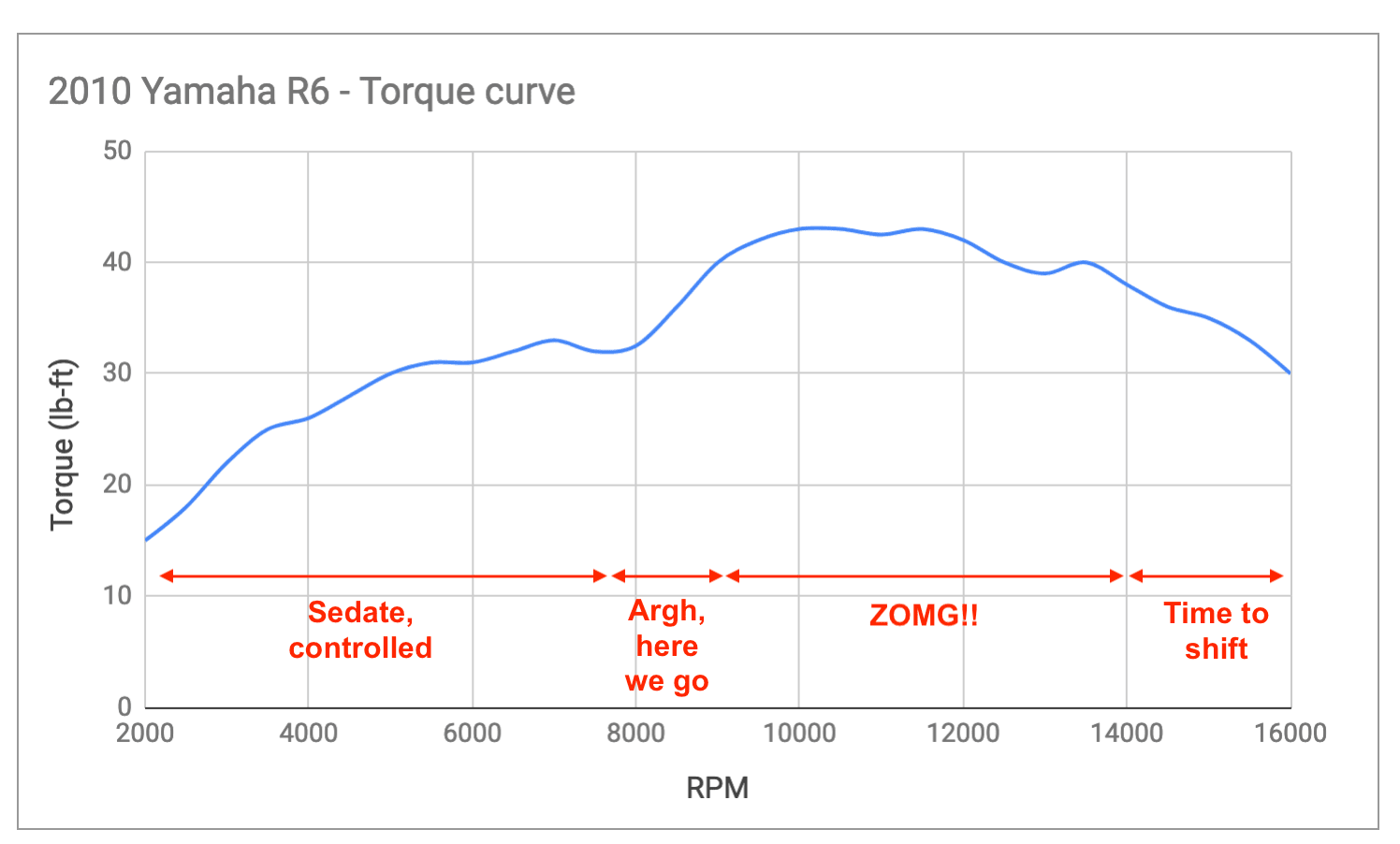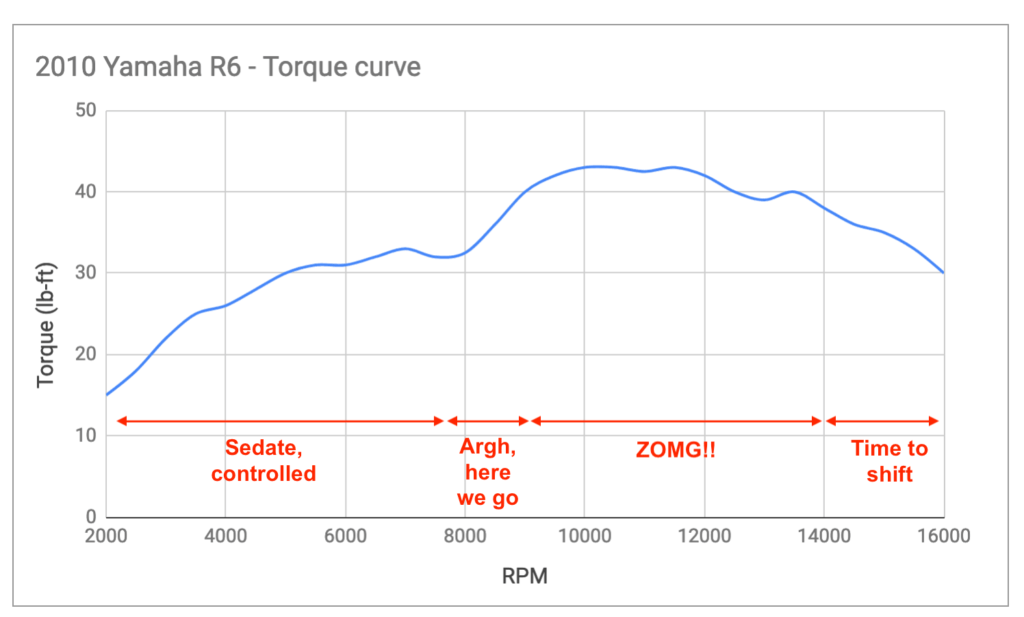 Like many 600cc sport bikes, the Yamaha R6 doesn't really come alive until high in the rev range. Below 8,000 rpm the torque is quite modest — docile, almost — like piloting a jet fighter around an airport.
But the first time I gave a 600cc motorcycle full throttle and let it sing, I was in for a surprise.
Even though I knew the torque was coming, I was shocked by the roar of the intake and the howl from the (standard!) exhaust. It absolutely roared. Motorcycle writers love to say "pulls like a freight train", but usually they're talking about bigger bikes at low RPMs. The truth is, even small bikes can "pull like a freight train" once they get into the meat of their torque band. And that's absolutely how I'd describe riding my CBR600F4i.
Above 6,000 rpm, the pull is incredible. I know other bikes pull more, but on public roads, I don't dare to give them full throttle. Giving a 600cc bike full throttle means I have to hunch forward over the clip-ons to prevent the front wheel from rising. I still fail, at times, and back off the throttle a bit.
It's important to contrast this with a more street-tuned bike, like a Suzuki SV650 or a Honda CBR600R. Those bikes are different in that:
The torque below 6,000 rpm is higher — comes on quicker, and can be 20% higher at any point in the rev range (even the humble CBR500R!)
They have redlines at 7-8,000 rpm.
The latter part is very important because power is a product of torque and rpm (and a multiplying factor). If you keep torque high in the rev range, you get more power. But making a bike make a lot of power high up usually means some tuning compromises for low down torque.
Giving a 600cc motorcycle full throttle on a public road is actually possible, even in a heavily policed area like Australia. Riding in open roads in the US or Europe, you might be able to give your R1 or S 1000 RR full beans — but even then, the joy will be brief if you're on a winding road.
As one reviewer (who downsized to a Ninja 400) put it, using a smaller motorcycle means everything happens in slower motion. You have more time to enjoy the rush as you approach triple digits and to plan your next move.
I don't hit the rev limiter often, but I can on my CBR600F4i and be at the highway limit. I can get it into the meat of the torque band in second and third gears. I never felt that way when riding superbikes on public roads.
Can you commute on a 600cc sportbike?
I've had the pleasure of riding a few 600cc sportbikes and can talk about commuting on one.
It's true that there's not much torque down low. Below 5000 rpm, you may as well be on a learner bike. It's sedate and manageable. In fact, navigating through city parking lots and around stop lights feels entirely normal… other than the fact that engine temperature is soaring because it needs air blowing through it. It needs a lot more air!
So that's the main caveat of riding a 600cc sportbike slowly — the heat. You can find lots of threads of people questioning whether the Yamaha R6, for example, should regularly be sitting above 100 degrees with the fans blowing.
If I were buying one on which to commute, I'd look for one that doesn't get too hot (not sure which that is). The Kawasaki Ninja ZX-6R 636 I once rode did seem less hot, but I wasn't watching the temperature gauge. The obvious answer, of course, is to not commute… I personally prefer to opt for jobs that don't need me to go to the office every day (like managing a growing portfolio of websites).
The gearing of most 600cc sportbikes is quite easy to manage down low. This is important because it's in contrast with a Yamaha R1 or a Ducati 1098S, who can feel wheezy under 3,000 rpm. In fact, this was one of the reasons I sold my Ducati 1098S. Too much of my life is commuting, and it was terrible at it.
By contrast, when you're puttering about in first or second gear on a 600cc sportbike, you're never at risk of stalling. I don't have to be on clutch and can easily maintain 10 km/h. It's just… easy. So there's enough torque to do the day to day.
Another benefit of commuting on a sportbike is that it's narrow. Too often on bigger bikes I wonder if I can lane split. I almost never worry about this on a sportibke, and just zip through traffic. It would take some really bad lane positioning of a bigger car to obstruct me.
So you can commute on a 600cc sportbike. But should you?
To be honest, if it weren't for my strategy of "try everything once", I wouldn't have tried. I know that a Suzuki SV650 or Kawasaki Versys 650 would be a much better choice to commute on, as would be any other standard bike or smaller capacity tourer. But I just want to say you can do it. So if you have your heart set on that red CBR600RR, then give it a crack.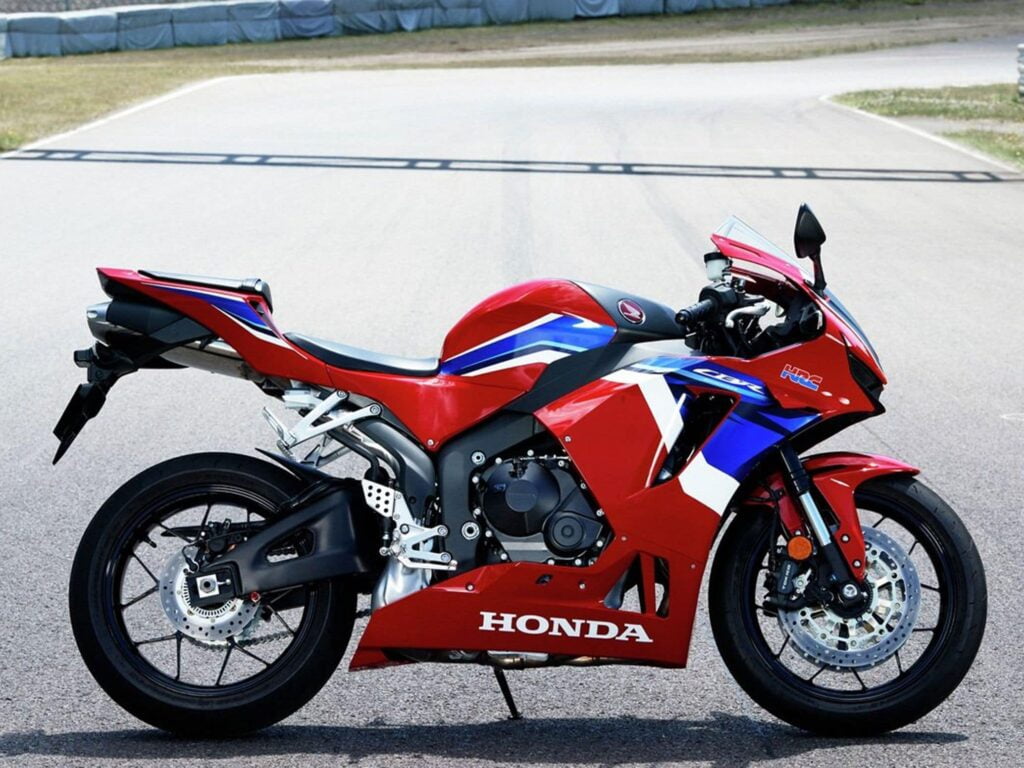 Can you start on a 600cc sportbike?
This question is more for the Americans, who can start on any motorcycle they like. I often see these questions in forums: "Can I start on a 600?" Or "Can I start on a literbike?"
The answers usually span one of the following
"You can start on anything — just be gentle with the throttle."
"Yes, you can start on modern sportbikes. Traction control, ABS, and other rider aids will make sure you don't die."
"Just start on a literbike and be gentle."
"I started on a 600 and I'm fine."
"It's actually easier to start on a literbike because they have more low-down torque and are better suited to street riding."
"Start on a 600 and later upgrade to a literbike."
"Don't do it, you'll die!"
Of course, there are many people who don't bother responding. Those are people who are tired of being flamed for their answers (whatever they are), people who are tired of answering this old question in general, and people who are dead and/or have left motorcycle after an injury.
As usual, the truth lies somewhere in between. It really depends a lot on your personal experience, goals, athleticism, passion, and a few other things.
A few things that might lead more towards you buying a 600cc sportbike as your first bike are:
You have experience on dirt bikes (off road)
It's a modern sportbike with ABS, traction control, etc.
You have your heart set on a particular bike and nothing else will suffice,
Nobody will tell you what to do! Isn't this the point of getting a motorcycle??
Personally, I'm glad I didn't start on a 600cc. But I also know that I'm now riding a bike that's way beyond my ability. I don't get my knee down on every freeway onramp, even though it feels like I'm about to make contact. I only have redlined it in first gear on the road (and second and third on the track).
Is a literbike better than a 600cc sportbike?
People on forums and in facebook groups love to say "just get a literbike" for the reason that you'll get "bored" on a 600cc sportbike and the difference is incredible.
Ask yourself these questions.
Do you like shifting to stay in the meat of the torque curve? To some this might sound like a stupid question. "Of course I don't", or "Of course I do, that's why I ride motorcycles." Some people enjoy the old school mechanical movements of clutching and shifting gears to get the most out of a small engine. Others don't, and enjoy other things — leaning into corners, riding at high speeds, or simply owning the very fastest bikes. Knowing your priorities helps you choose what's best for you.
What kind of roads do you ride on? Very curvy, twisty roads, are not as fun on a high power bike. They're slightly heavier (only 20% at most, but it counts), and you can't get up to higher speeds. On the other hand, if you have a lot of gentler turns and open country, a bigger bike may be more enjoyable.
How aggressive are police or speeding cameras where you live? In some parts of the world, meandering 5% over the speed limit means a hefty ticket. Australia has cameras everywhere. In other parts, police are scarce (Eastern Europe), generous (Italy), and/or or need a lot of evidence to book you (the US). I find it much more fun to ride a fast bike in the US or Europe. I've heard if you get pulled over in Italy, it's usually so the cops can check out your bike.
Is one of the literbikes just something you lust after? Finally, some people like owning a literbike in the same way that some like owning a Ferrari. It's just cool to own even if you never open it up. That's OK.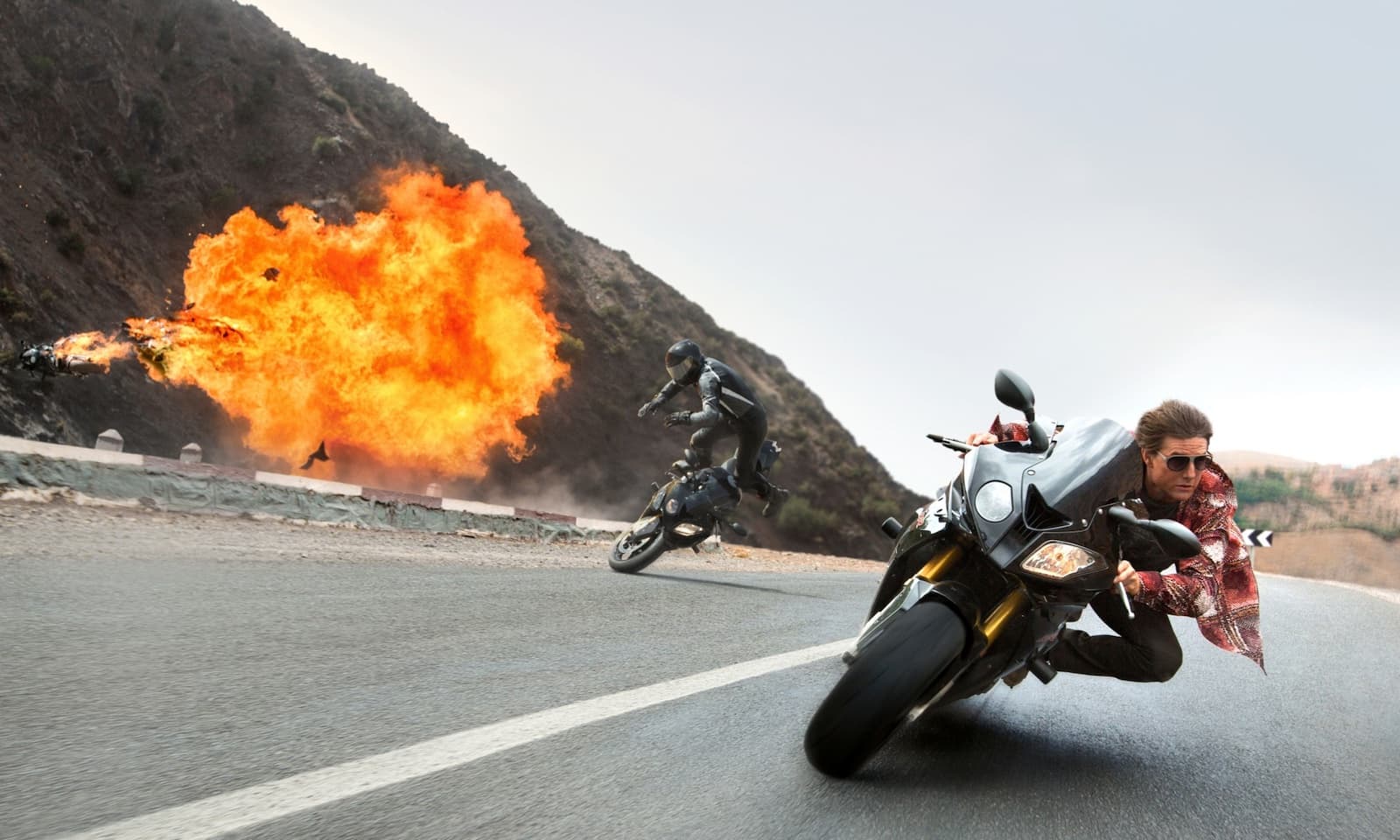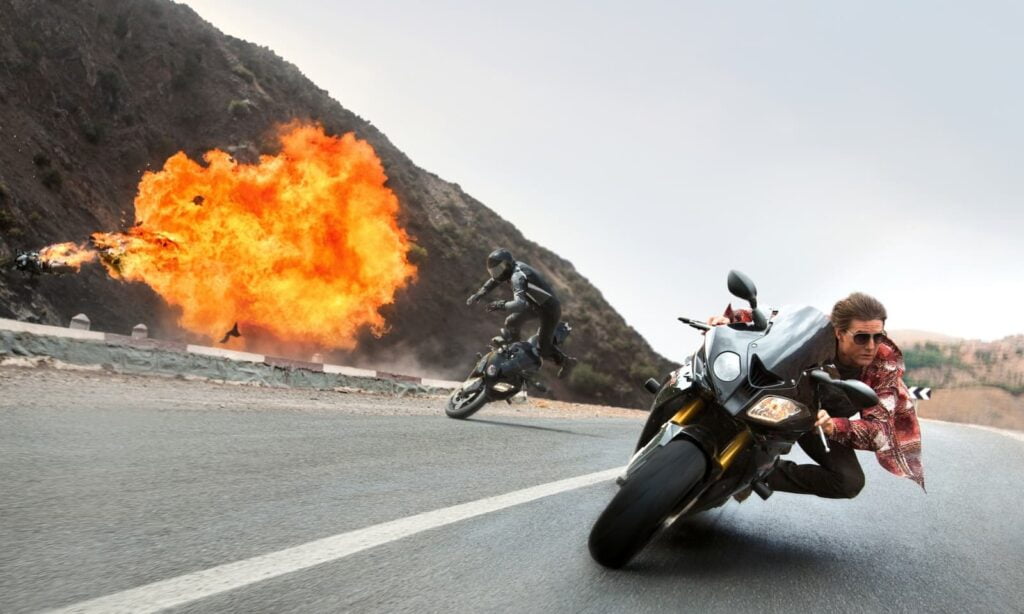 I am never going to say either a 600cc sportbike or a literbike is better than the other. There's obviously a reason both exist and sell (though 600cc sportbikes are in decline).
I'm trying to present some compelling arguments for trying out a 600cc — but if none of them jibe with you, then at very least you'll understand why other people might love a smaller sportbike.
Other reasons to ride a 600cc sportbike to consider
Finally, I want to some "other" reasons to try a 600cc sportbike.
The class of 600cc sportbikes is in decline. In 2021, the Yamaha R6 is no longer available in most markets. The Honda CBR600RR is not available in most markets, and is a super-exclusive motorcycle. The Suzuki GSXR-750 has been retired, after not receiving any upgrades in years. The Kawasaki ZX-6R 636 remains in production and is excellent value — and they won't be around forever as the market diminishes and emissions restrictions tighten.
You won't be young forever. Riding a sportbike takes a bit of strength in the lower back and legs, to grip the tank, and remain over the bars while keeping your back straight and the weight off the clip-ons. It's uncomfortable to do correctly for more than 20 minutes for most people — and it gets harder as you get older. Those who ride for longer generally compromise their position, straightening elbows etc. Anyway, it'll get harder, so if you can still stomach the position, now might be the time. (To help it last as long as possible, see my guide to sportbike riding position for everyday riding.)
They look extremely edgy. Have a look at the MV Agusta F3 675 below, and don't tell me you don't want to at least sit on it…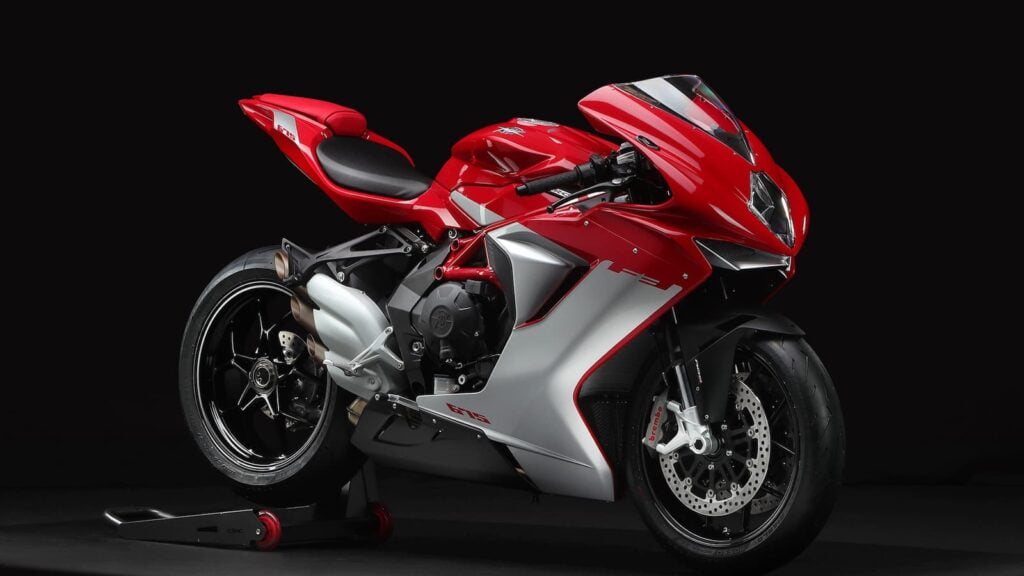 So — if something from the above speaks to you, give one a shot. Then take it to a track and see if it speaks to you then. The first time you manage to pass a literbike on a track day, you may just be hooked…