If you're after a 600-class fully-faired sport bike, your options are rapidly dwindling. The Yamaha YZF-R6 is no more in street legal form, nor is the Triumph Daytona 675R. The Suzuki GSX-R600 is on its last legs, and the updated Honda CBR600RR is now more exclusively priced (though you can still get the old version in the US).
There are two options left: the Suzuki GSX-R600 (story for another time) and the Kawasaki ZX-6R 636. It's known as the 636 now, but it was previously the 600, and then 600 / 636 together… anyway, the model history is the subject of this article.
Kawasaki has made the Ninja ZX-6R since 1995. But it did so on the back of a few iterations of 600-class motorcycles. And since then, Kawasaki has updated the ZX-6R considerably and multiple times, always maintaining its unique edge in the 600-class segment in some way.
Kawasaki has, with the ZX-6R, often done things differently. This is similar to their approach with many of their bikes. With the 6R, they were pretty unique in opting for a bigger-displacement engine for the street bike, when the other Japanese manufacturers stuck to sub-600 cc. Kawasaki was also among the first with rider aids, from a slipper clutch to ABS.
These days, the ZX-6R 636's days seem numbered. You can't buy them new in Europe. They haven't been updated significantly in a decade. I expect that this class will disappear forever soon in the US and Australia, too. So, if you're after one new, here's why you might be making a good choice.
Here I'll go over
A Pre-history: What came before the Kawasaki ZX-6R? How did we get here?
Model history of the Kawasaki ZX-6R since 1995 — all the models and everything that changed
Is the Kawasaki ZX-6R a good street bike?
Alternatives — Other 600-class bikes, plus street bikes
Updated 6 June 2023: The 2024+ Kawasaki ZX-6R 636, which remains largely the same bike, but with a TFT display, ride modes, full LED lighting, and different tuning to keep it emissions compliant.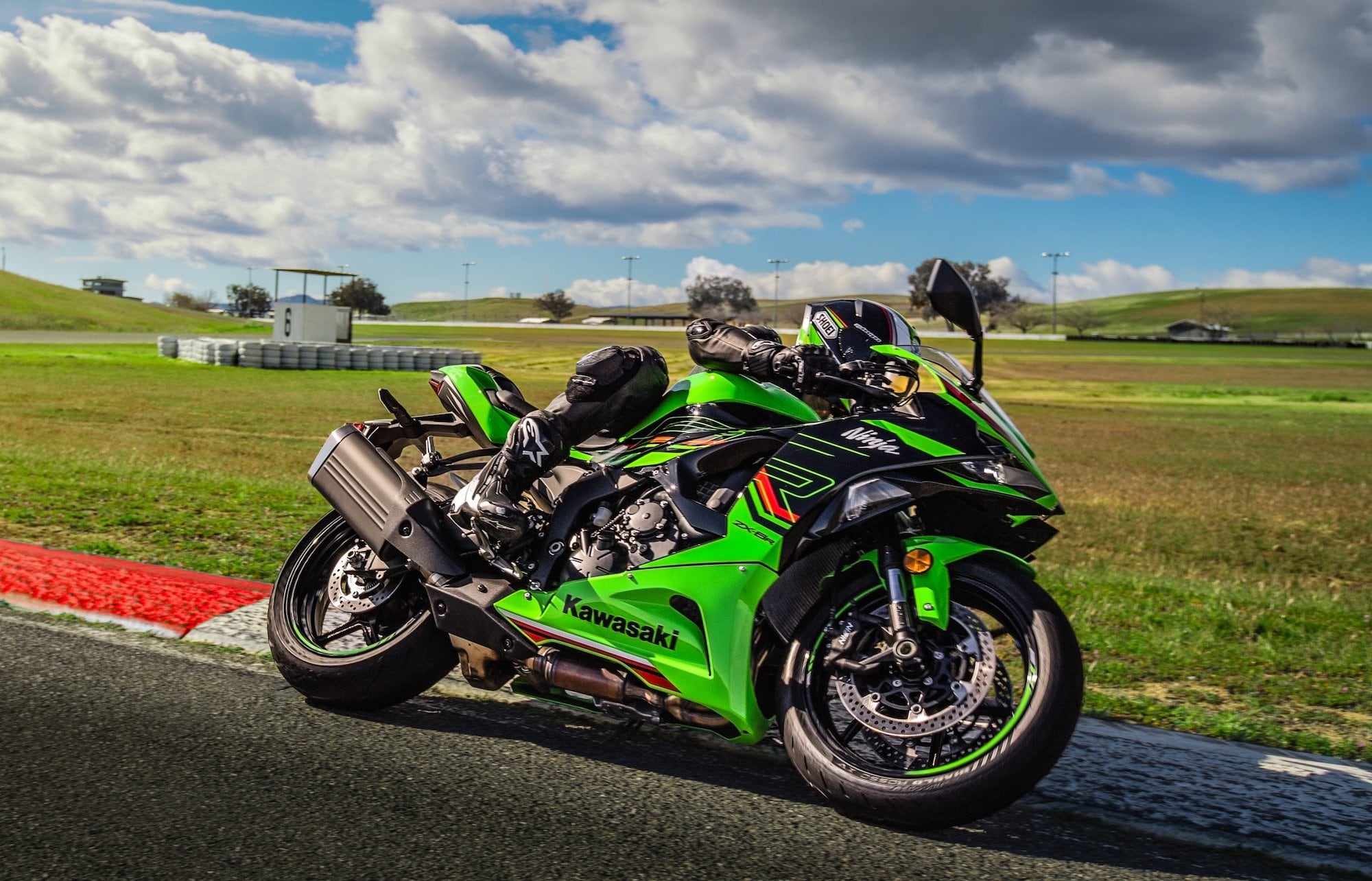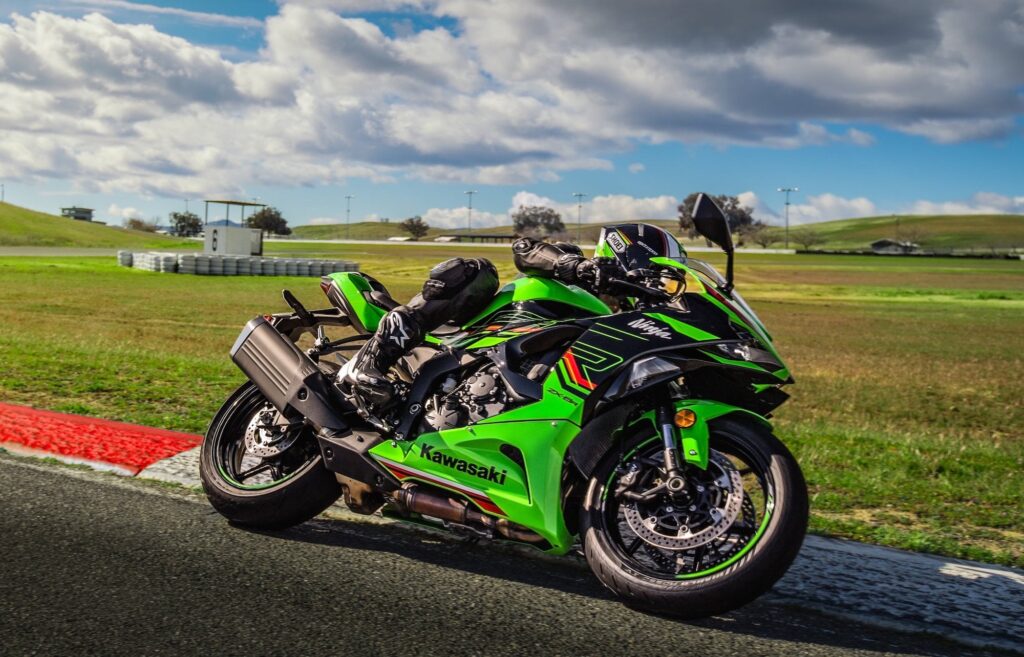 Are you obsessed with motorcycles?
Well, I am. That's why I created this site — as an outlet. I love learning and sharing what others might find useful. If you like what you read here, and you're a fraction as obsessed as I am, you might like to know when I've published more. (Check the latest for an idea of what you'll see.)
Before the ZX-6R — A Brief Pre-History
Before the ZX-6R, Kawasaki was already making middleweight sport bikes, of course.
Let's start at the first bike that bears some resemblance to the ZX-6R: The Kawasaki GPZ600R, also known as the Ninja 600R, which Kawasaki launched at 1984 for the 1985 model year.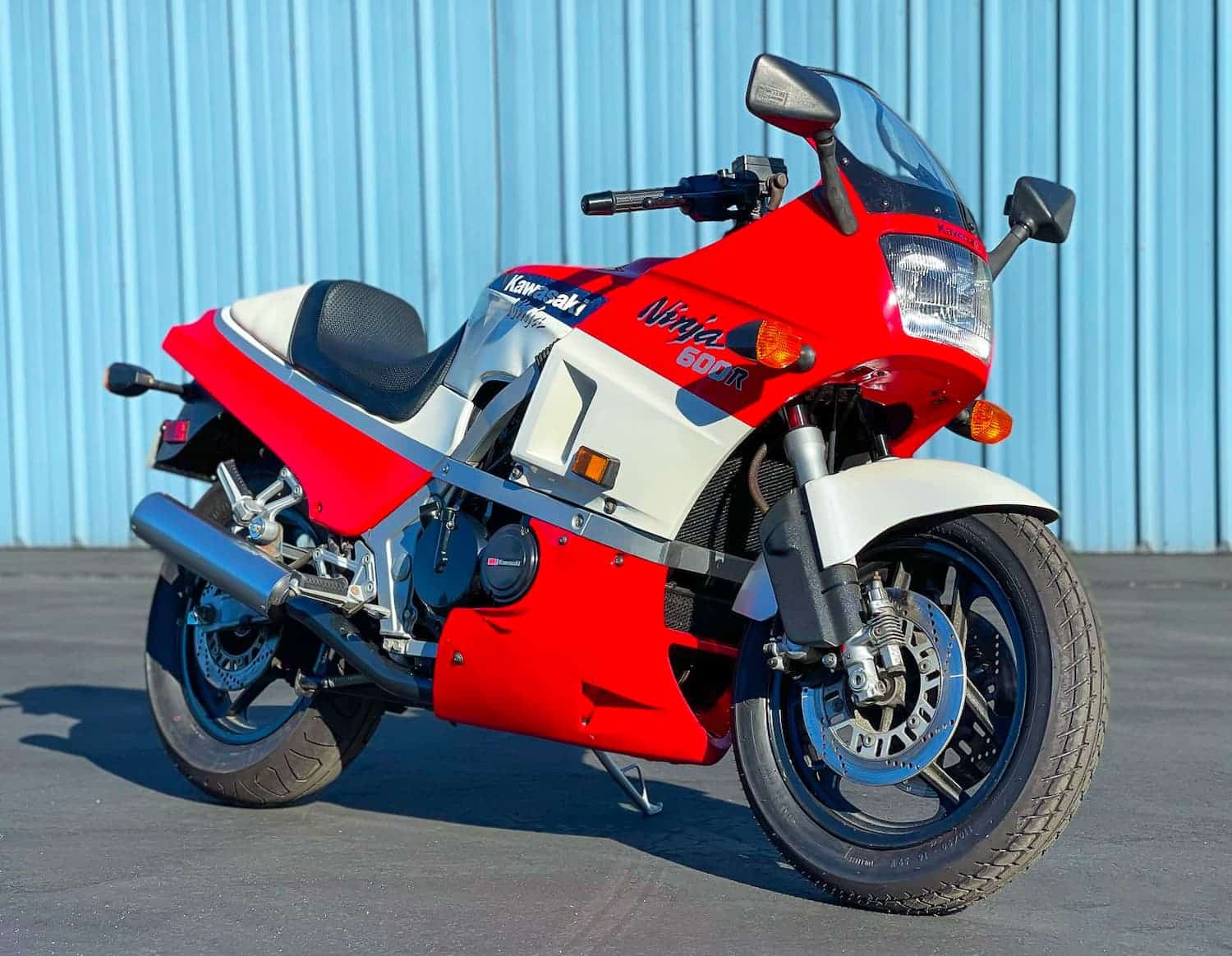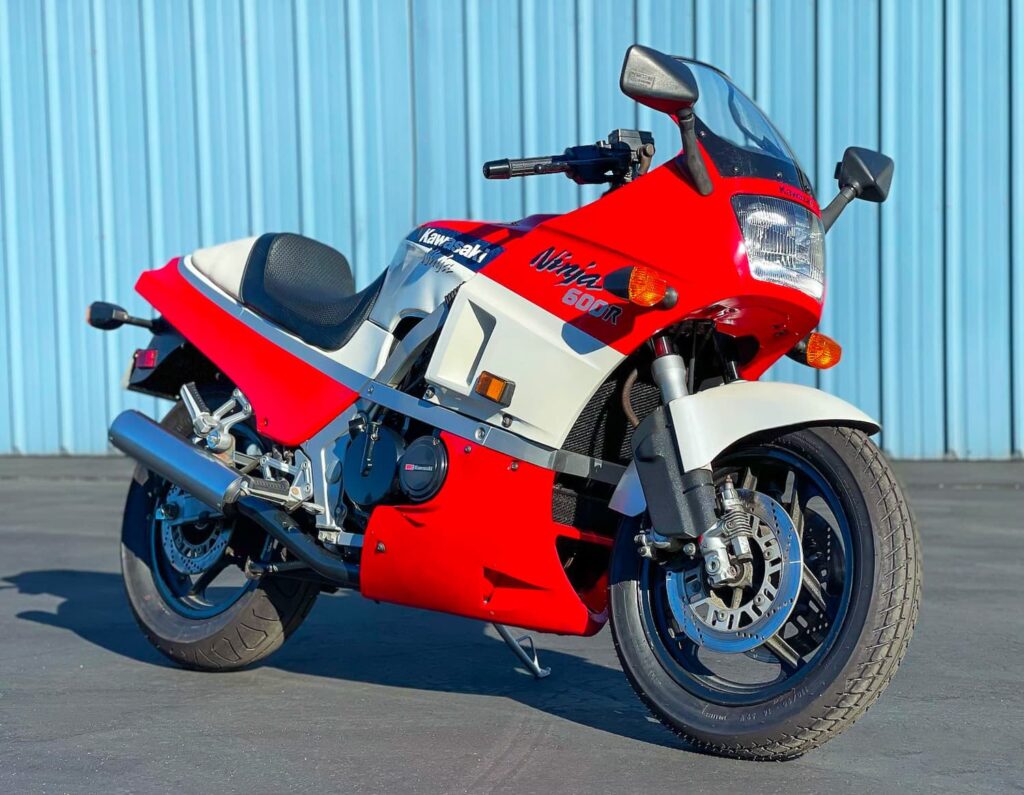 The Kawasaki GPZ600R was based on a 592-cc liquid-cooled inline four-cylinder engine with dual overhead cams and four valves per cylinder. To be reductionist, it was a bigger-capacity liquid-cooled version of the air-cooled 1982 Kawasaki GPZ550R, sharing the same stroke (but with a 2mm bigger bore), primary drive, and gearbox ratios. Now, of course, with liquid cooling.
In retrospect, Kawasaki's move of "just" adding liquid cooling wasn't bold enough, because the competitors were building clean-sheet 600-cc and 750-cc liquid cooled sport bike designs, and managing to extract much more from their engines than Kawasaki's relatively modest peak power of 55 kW / 75 bhp at 10500 rpm.
Kawasaki made some improvements to the Ninja 600R in 1988, giving it more power and a higher compression ratio. The final iteration of the series was the GPX600 with a higher tune engine, making a peak of 84 bhp @ 11000 rpm.
Because of the limited potential of the engine, the GPZ600R / Ninja 600R never quite caught up to the runaway success that the Honda CBR600F proved to be, but it still marked a turning point in the way Kawasaki built bikes.
See here for the history of the Honda CBR600F / CBR650F sport bikes.
Kawasaki had a go at catching up to Honda's 600-class success by with the Kawasaki ZZ-R600 (also known as the Kawasaki ZX-6 Ninja) which they launched in 1990.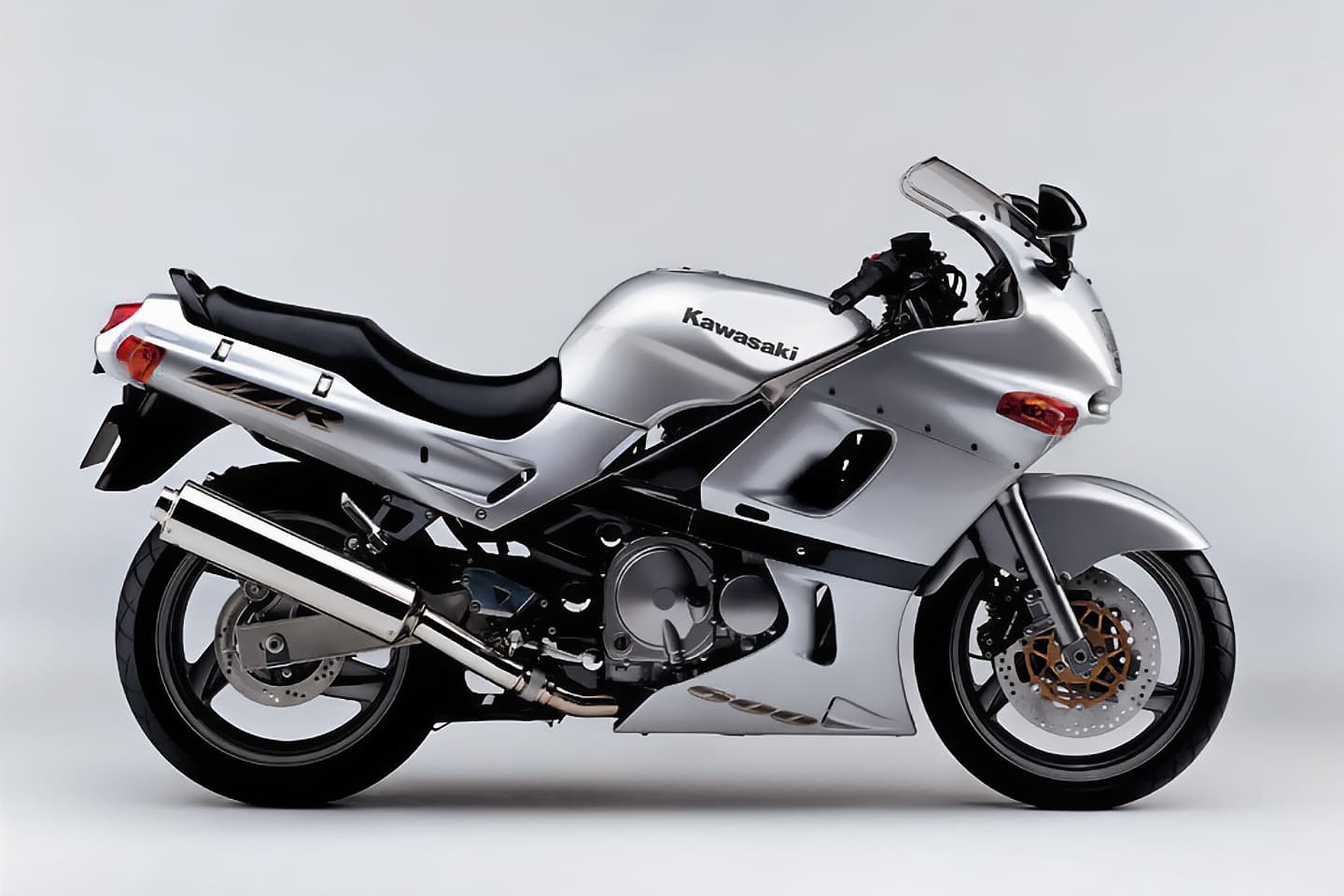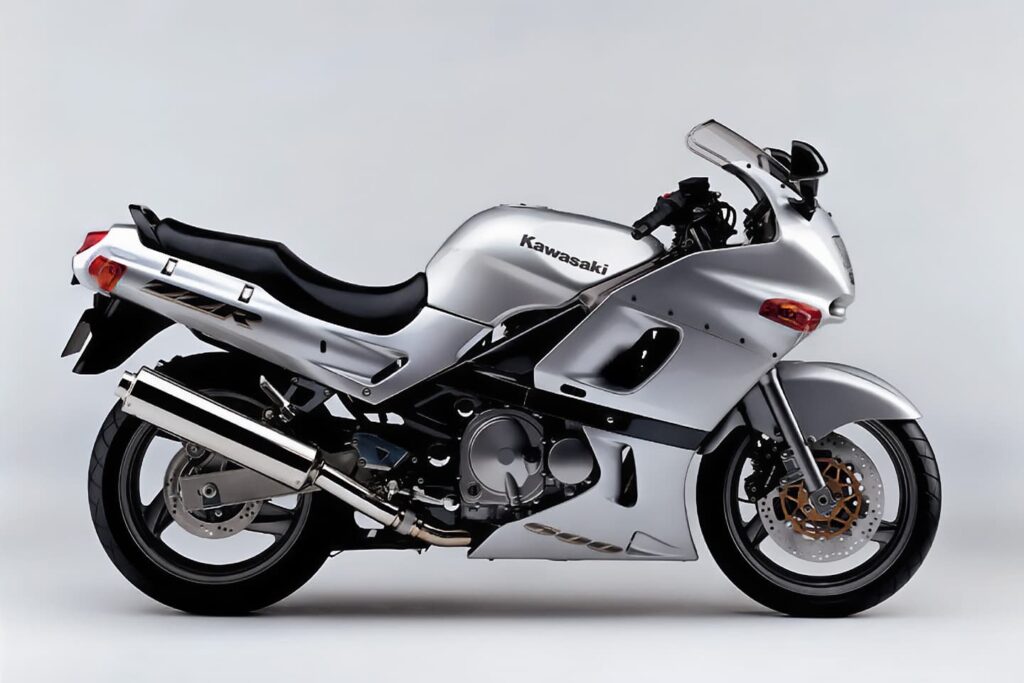 Kawasaki also intended the ZZ-R600 / ZX-6 Ninja to be a high-power agile four-cylinder sport bike, but as time has passed it seems more and more like a middleweight four-cylinder sport tourer, a class of bikes I really miss.
In fact, The ZZ-R600 / ZX-6 was so successful as an everyday sport bike that Kawasaki kept the ZZ-R600 in production for over a decade after releasing the "proper" sport bike, the ZX-6R, in 1995. They even revised the ZZ-R's engine once for the 2004 model year before finally retiring it in 2007.
For the ZZ-R600 / ZX-6, Kawasaki used a shorter stroke engine design (64 x 46.6 mm, vs 60 x 52.4mm of the GPZ600R), letting it rev higher to a 14000 rpm redline, and thus build more power — 73 kW / 99 bhp at peak.
But as you might expect from the above description of being like a "sport tourer", the Kawasaki ZZ-R600 was a little soft around the edges, even at launch. The suspension wasn't firm enough, and the riding position wasn't that aggressive. Still, it was quick.
The final significant bit of context for the ZX-6R is the Kawasaki ZXR750, known as the ZX-7 in the US. Kawasaki released the first ZX-7 for 1989.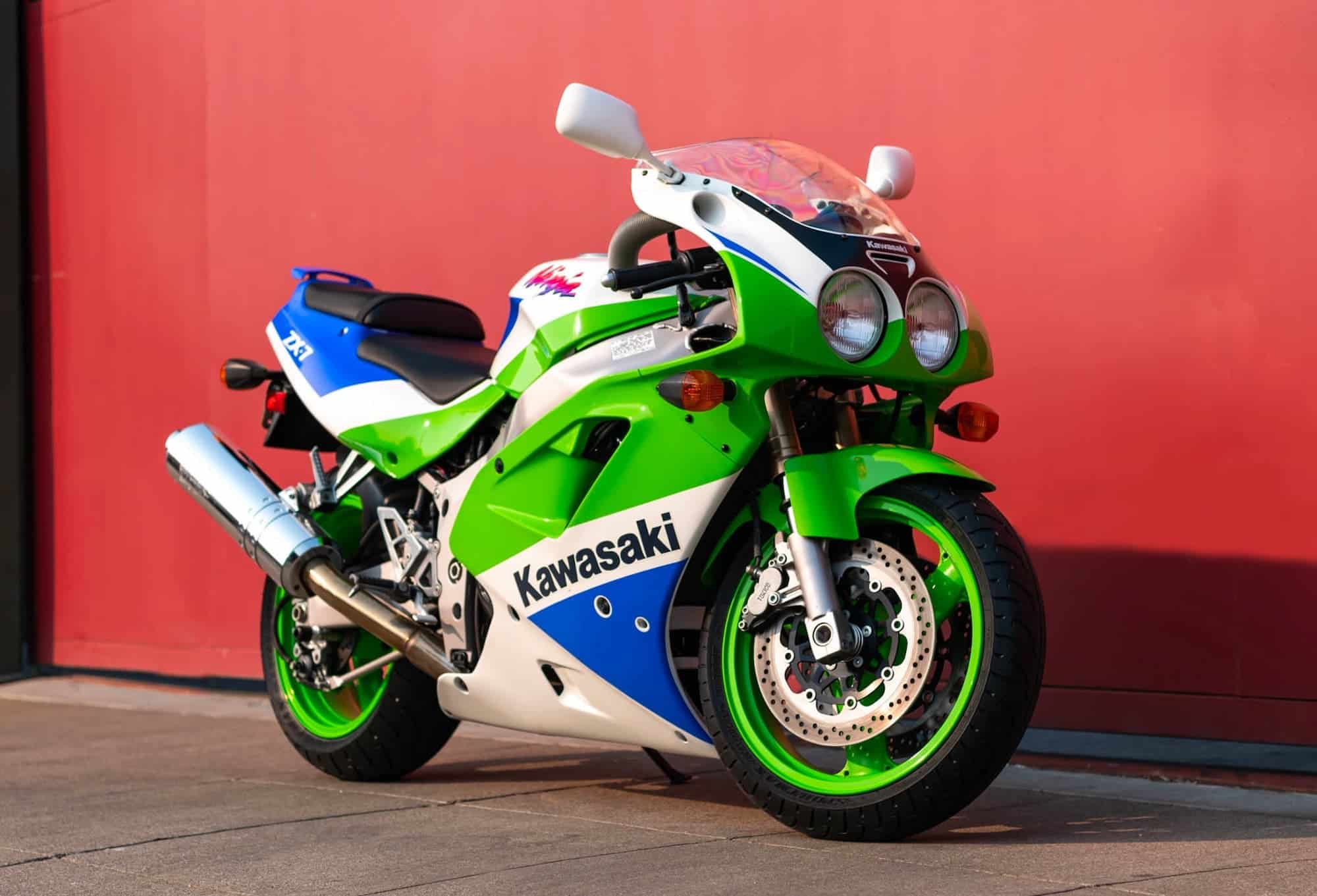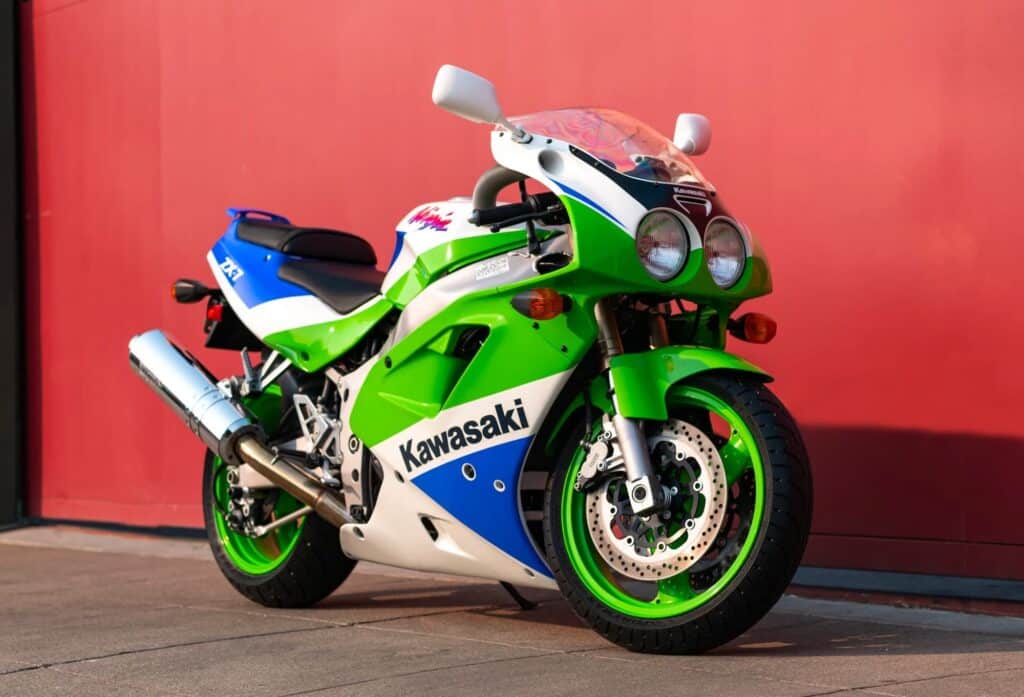 Kawasaki built the ZXR750 / ZX-7 to win the World Superbike Championships, and win it did, in 1993. Kawasaki kept improving the ZXR750, redesigning the engine (changing bore / stroke from 68 x 51.5 mm to a shorter stroke 71 x 47.3 mm, upping the power and improving the brakes along the way.
Kawasaki also released the ZXR750R / ZX-7R in 1991 as a more focused race bike, leaving the non-R as the consumer bike.
There's a lot that's really awesome about the Kawaski ZXR750. It looks great — classic twin headlight looks that screams "retro cool" today, if you can find one (they're a bit rare / "collectible"), though at least a few readers have sent in photos of them. The paint and angle of the frame and seat help it look fast when it's standing still.
But one of the things I particularly like about the Kawasaki ZXR750 is how they implemented the ram air ducts through Star Wars-like hoses from the front fairing to the tank. It just looks so space-age.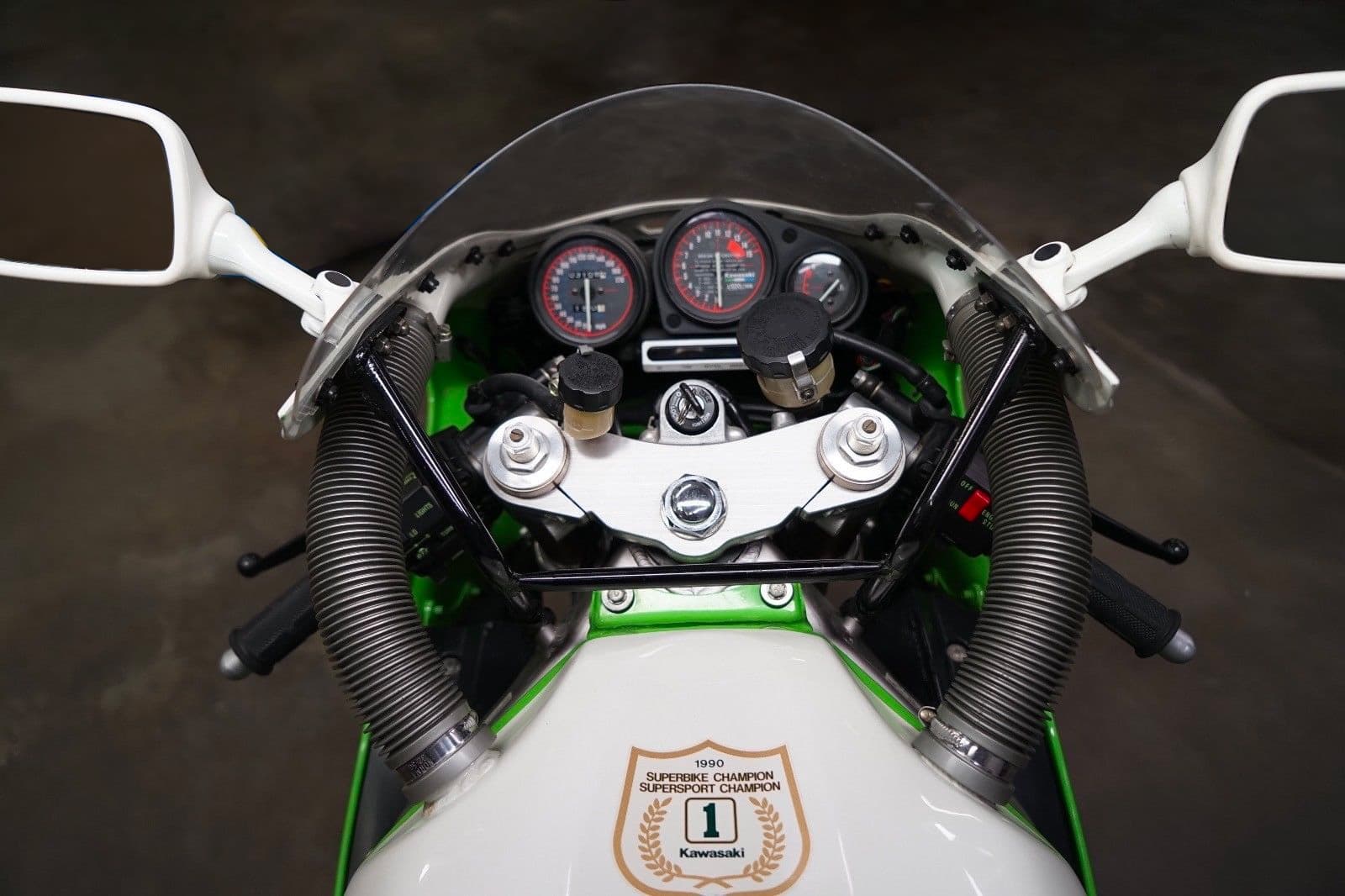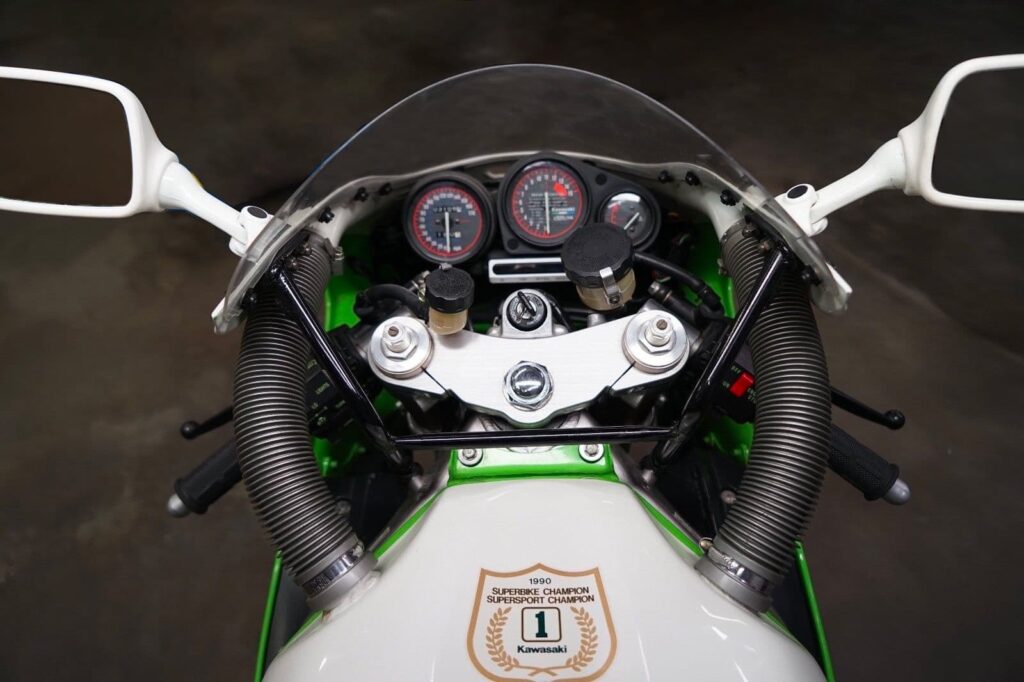 Kawasaki continued iterating on the ZXR750, and eventually redesigned it again and universally gave it the name ZX-7R from 1996. But that's another story, as we've now passed when the ZX-6R was released!
Kawasaki introduced the first Kawasaki ZX-6R in 1995. The first ZX-6R was heavily based on the ZX-9R, which Kawasaki had introduced the previous year, but of course the 6R had a smaller 599-cc engine.
More about the ZX-6R below.
Kawasaki ZX-6R History in brief
Before going on into a blow-by-blow model history, let's quickly talk about the generations of the Kawasaki ZX-6R.
The generations of the 6R aren't as clear-cut as with other models. Kawasaki kind of changed little bits and pieces every two years — sometimes just the engine, sometimes components around it. I don't want to get into a war about generation definitions with passionate diehards on forums, because I'm trying to be helpful more than anything else, so it's just easier to separate out every 1-3 year period below and show what changed.
But in brief, there are definite phases to the ZX-6R, in retrospect.
Phase 1: 1995-2002. These bikes were all carburettor-fed 599cc sport bikes.
Phase 1.5: late 2002 only. Weird interim phase with a 636-cc bike but still with carburettors and the ride gear from the earlier generations.
Phase 2: 2003-2006. Fuel injected 636, in parallel with a fuel-injected 599 "RR". These bikes all got improved brakes, suspension, and other bits.
Phase 3: 2007-2012. Just the 599. Kawasaki didn't make any 636-displacement street bikes in this period. As a result, kind of fell behind the competition. In 2009 Kawasaki offered ABS as an option.
Phase 4: 2013-2023. The 636, and now with ABS and even traction control. Aside from graphics and a gearing change, the ZX-6R hasn't changed since then.
Phase 5: 2024+. Kawasaki brought the 636 into the present, with an engine that meets modern emissions requirements. At the same time, the 636 gets a TFT display with smartphone connectivity, ride modes, LED lighting, and round (non-wave) front rotors, still 310mm.
Kawasaki Ninja ZX-6R Model History
Below is the chronological model history of the Kawaski ZX-6R from 1995.
As mentioned above, I'll try to go over it year-by-year rather than by "generation".
1995-1997: The F Series (ZX-6R ZX600 F1, F2, F3) — The Original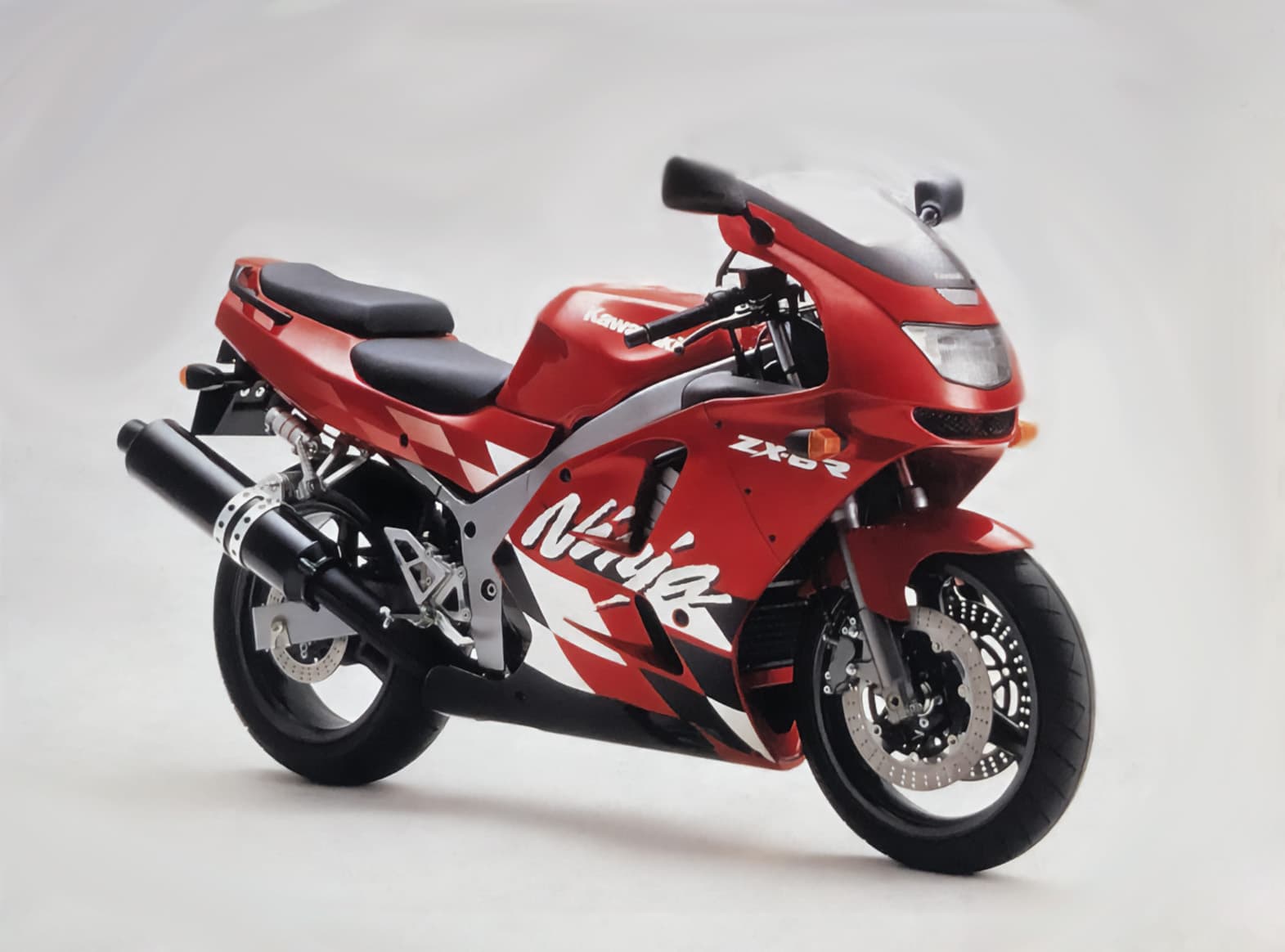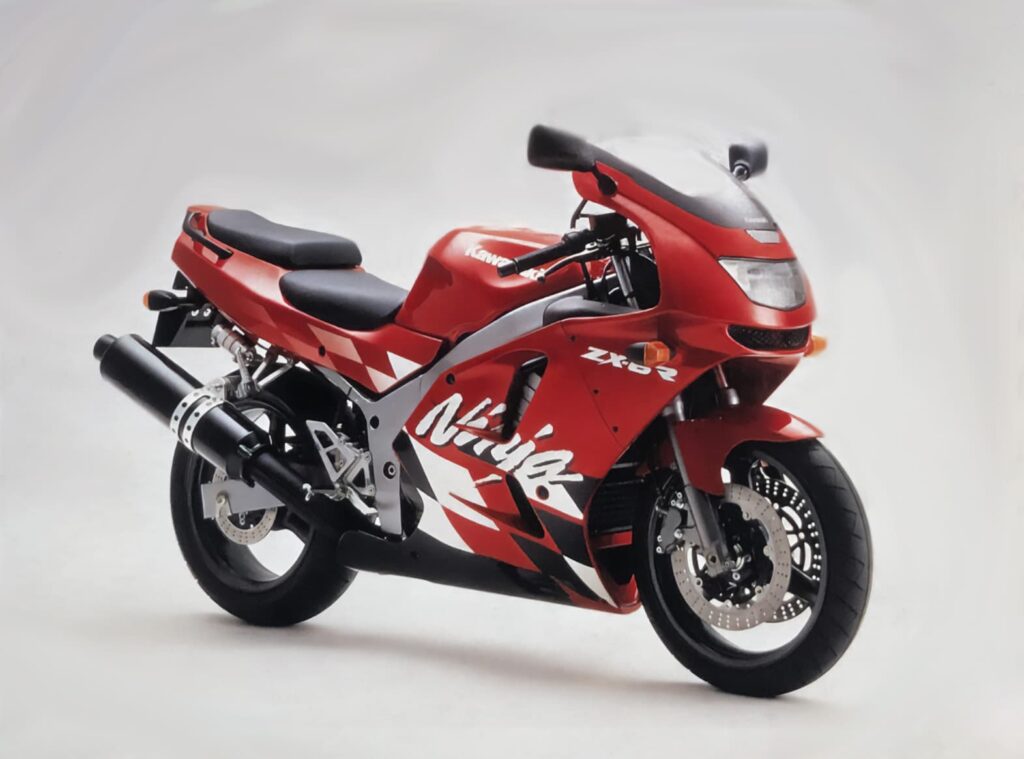 The first generation of the Kawasaki ZX-6R, known as the F1, F2, and F3 models, were based on a 599-cc motor only.
At the time, Honda had just released the CBR600F3, which shook things up again for the already succeeding CBR600F line. It seemed like Kawasaki was releasing the ZX-6R in an attempt to catch up.
The ZX-6R was a big departure from the ZX-6, also known as the ZZ-R600. Kawasaki rebuilt the engine, using a shorter-stroke design (with a 2mm wider bore) that let the ZX-6R rev higher and thus make more power.
Kawasaki also moved the camshaft drive chain from the center to the right of the crank, allowing them to use fewer bearings, reducing frictional loss.
Both the ZX-6 (ZZ-R600) and ZX-6R had an inline four-cylinder engine and sporting pretensions. They both also wore 160/60×17 rear tires!
Spec
ZZ-R600 (1st gen)
ZX-6R (F1-3)
Engine capacity
599
599
Bore x Stroke
64 x 46.6
66 x 43
Compression ratio
12.0:1
11.8:1
Peak power
75 kW / 100 hp @ 11500 rpm
(Cycle world Dyno: 87 rwhp)
78 kW / 106 hp @ 12500 rpm
(Cycle world Dyno: 95.2 rwhp @ 12000 rpm)
Peak torque
64 Nm / 47 lb-ft @ 9500 rpm
64 Nm / 47 lb-ft @ 10000 rpm
Front suspension
46mm cartridge, fully adjustable
41mm conventional KYB fork, fully adjustable
Rear suspension
Shock, preload/rebound adjustable.
KYB shock, fully adjustable
Front brake
Dual 300 mm discs, 4-piston calipers
Dual 300mm discs, 4-piston Tokico caliper
Wet weight (full tank)
226 kg / 499 lb
206 kg / 455 lb
Kawasaki ZX-6R (1995) v ZX-6 / ZZ-R600 specs
Source for specs if you want to go hunting: this subscribers-only article in Cycle World.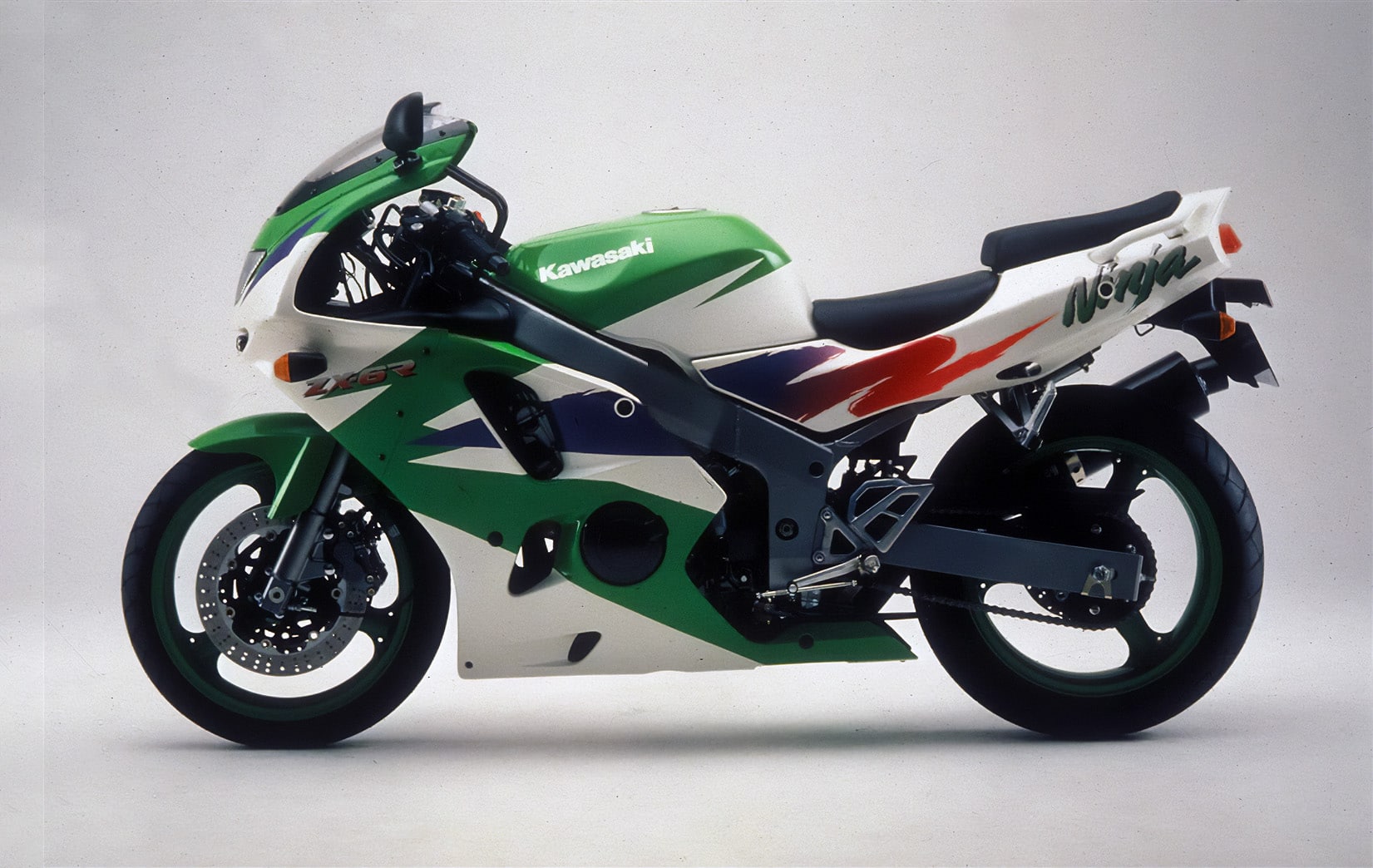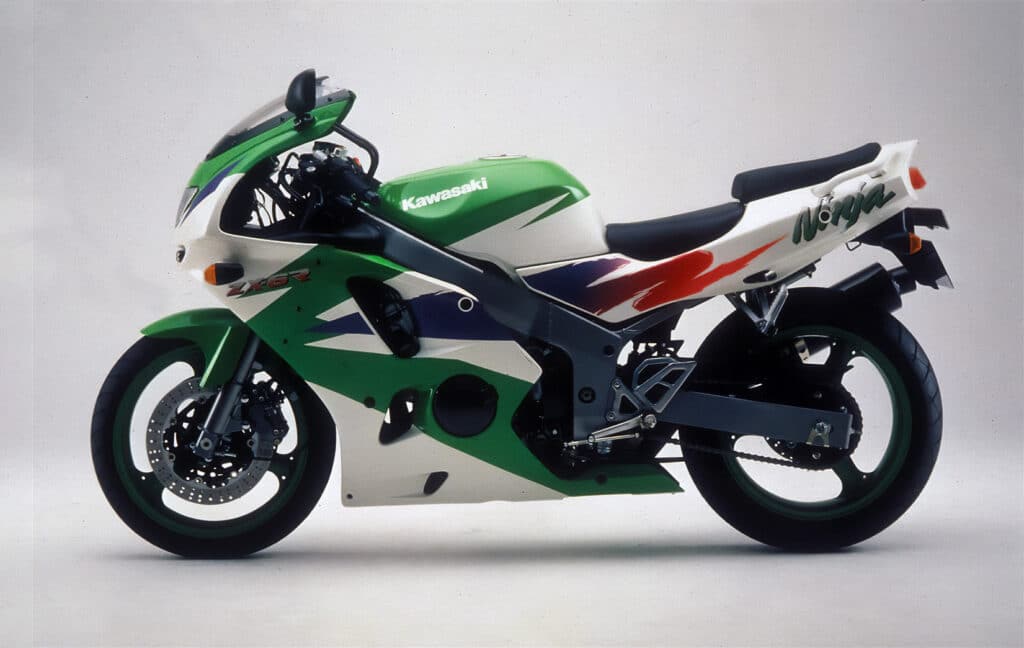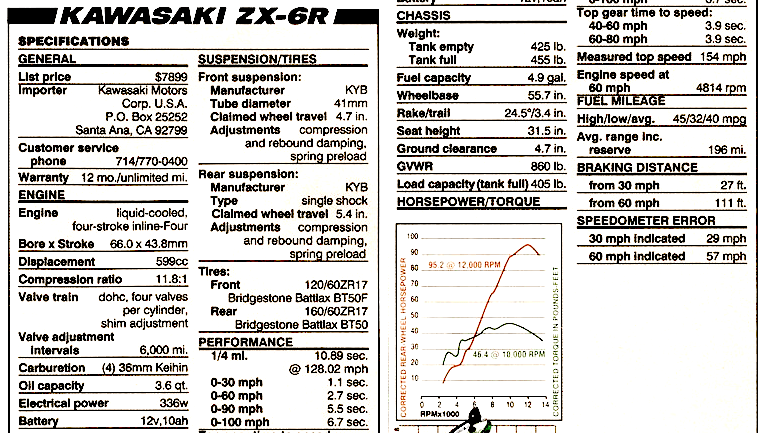 By today's standards, the Kawasaki ZX-6R may look cool, but it's pretty dated in terms of ride gear. It makes enough power, but there's not much reason to look for this model in particular, unless you just like old stuff (nothing wrong with that) or are opening a museum (please invite me).
1998-1999: The G series (ZX-6R ZX600 G1, G2) — Stepping Up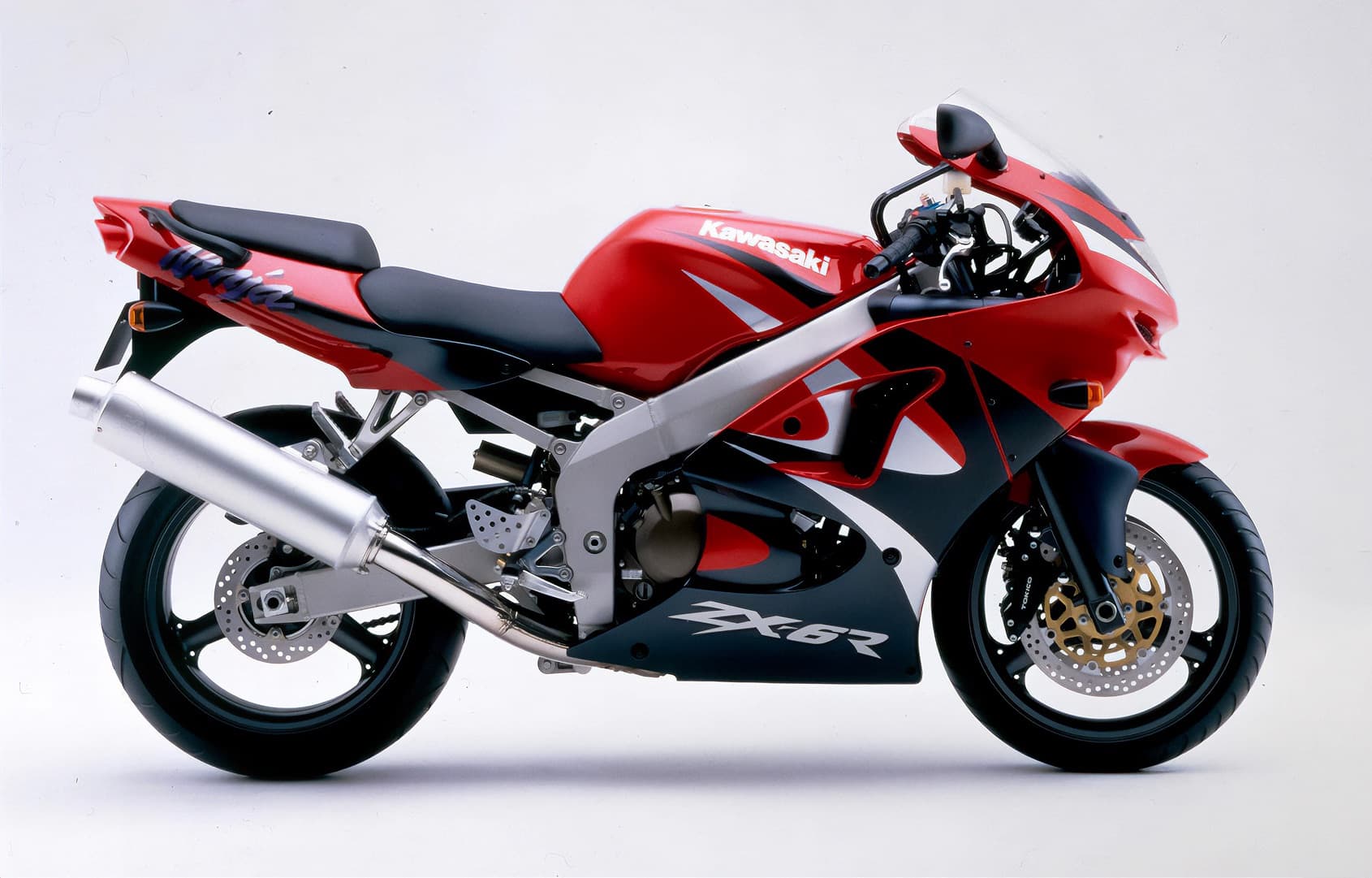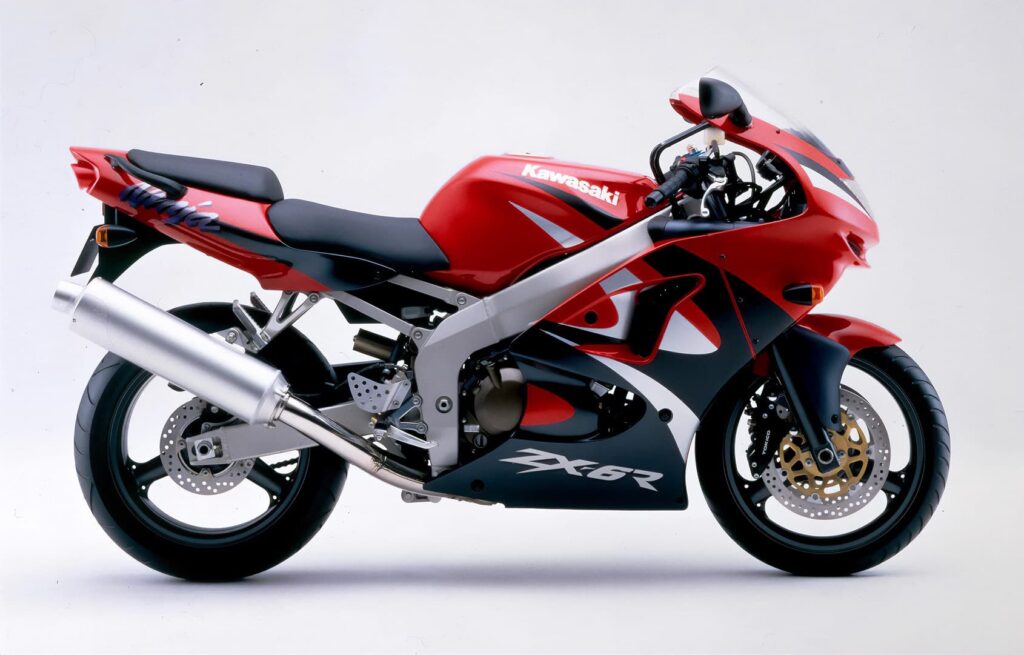 Kawasaki made their first significant update to the ZX-6R in 1998. Kawasaki had three goals for the 1998 revamp of the ZX-6R: to make it smaller, more focused, and more race-oriented. In the process, they actually knocked $300 off the list price. (Which in today's dollars is more… but really who cares when back then fuel prices were a fraction of what they are today.)
Kawasaki gave the G model an all-new chassis, racetrack-ready suspension, and new brakes. The suspension and brakes were borrowed from the ZX-9R, though modified for the ZX-6R.
Plus, they overhauled the engine, focusing on making it lighter and quieter. I've seen some reports that claim the 98 ZX-6R makes more power, but it's not in the official literature or technical reviews. At this stage, it's more likely how well the bike's carburettors are maintained or how well modifications are done that are more important.
Changes between the 95-97 and 98-99 ZX-6R include:
| Spec | 95-97 ZX-6R | 98-99 ZX-6R |
| --- | --- | --- |
| Fuelling | 4 x Keihin CVKD36 | 4 x Mikuni BDSR 36R |
| Front suspension | 41 mm conventional fork | 46mm conventional fork |
| Front brakes | 2 x 300mm discs, 4-piston Tokico caliper | 2 x 300mm discs, 6-piston Tokico calipers |
| Display | Analogue only | Digital LCD + Analogue dials |
| Rear tire | 160/60-ZR17 | 170/60-ZR17 |
ZX-6R changes 95-97 vs 98-99
One note on picking them up used — even though the 6-piston Tokico calipers are good when they work well, they seem to need a lot of attention, and some owners complain of stuck pistons. So, they might need a rebuild or replacement. Many owners of the versions with 6-piston calipers opt to swap them out for Nissin calipers from 07-10 models.
2000-2002: The J series (ZX-6R ZX600 J1, J2, J3) — The Last Carburettor Upgrades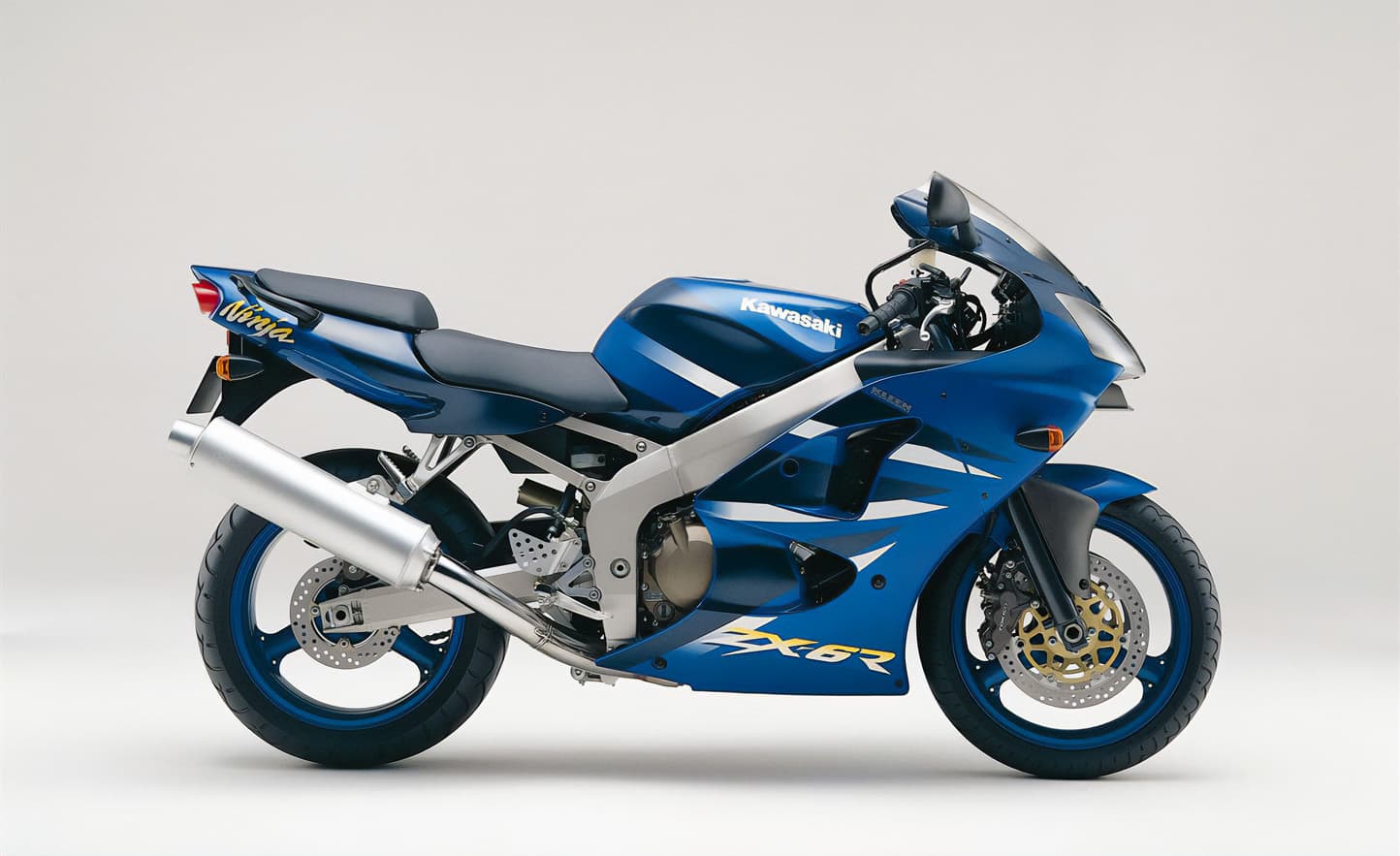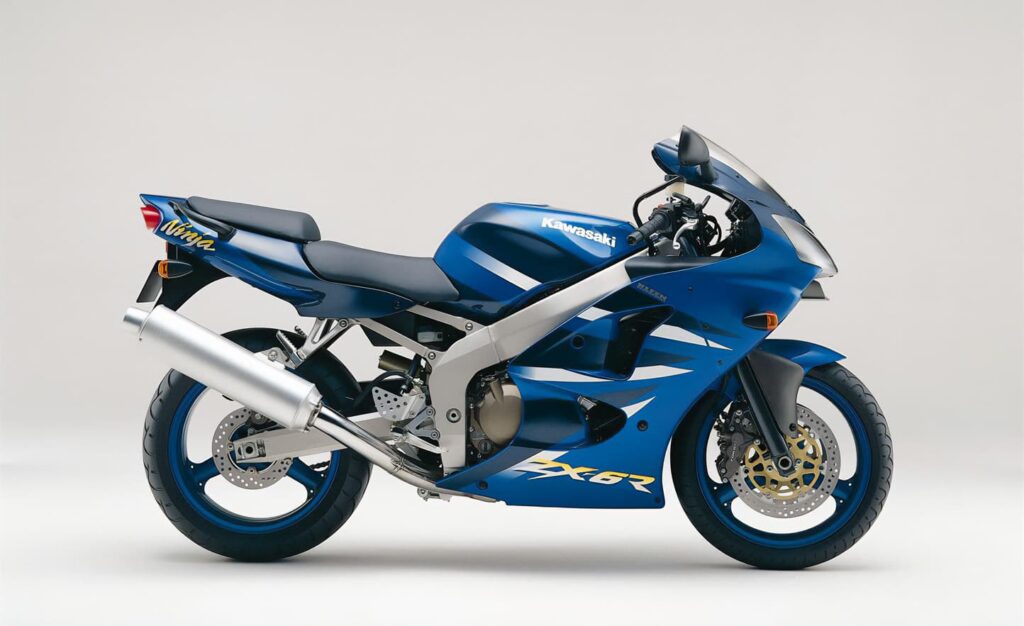 This was the last generation of ZX-6R motorcycles to have only a 599-cc engine… for a while. In fact, there's a bit of an overlap with the 636 phase.
In 2002, since Kawasaki released the ZX636 with more capacity (more on that in a second), the ZX600 started having just limited production runs as it had niche appeal only — just people who wanted to race.
For the J models, Kawasaki re-tuned the engine, giving it more torque through the whole rev range, and raising the redline too. Kawasaki increased the compression ratio (the 2000 model now requiring premium fuel, if you weren't giving it that already), and made changes to the tire profiles.
The 2000 model now has a standard 180-size rear tire, but the front is still a slightly odd 120/65 (most modern sport bikes run a 120/70).
Spec
95-99 ZX-6R
2000-02 ZX-6R
Compression ratio
11.8:1
12.8:1
Peak power
78 kW / 106 hp @ 12500 rpm
82 kW / 112 bhp @ 12500 rpm
Redline
14000 rpm
14500 rpm
(Limit: 15000)
Coil type
Coil + HT lead
Coil-on plug
Front tire
120/60 ZR 17
120/65 ZR 17
Rear tire profile
170/60 ZR 17
180/55 ZR 17
Improvements between the G series and J series ZX-6R models
2002 A1P (ZX-6R ZX636 A1P) — The Interim 636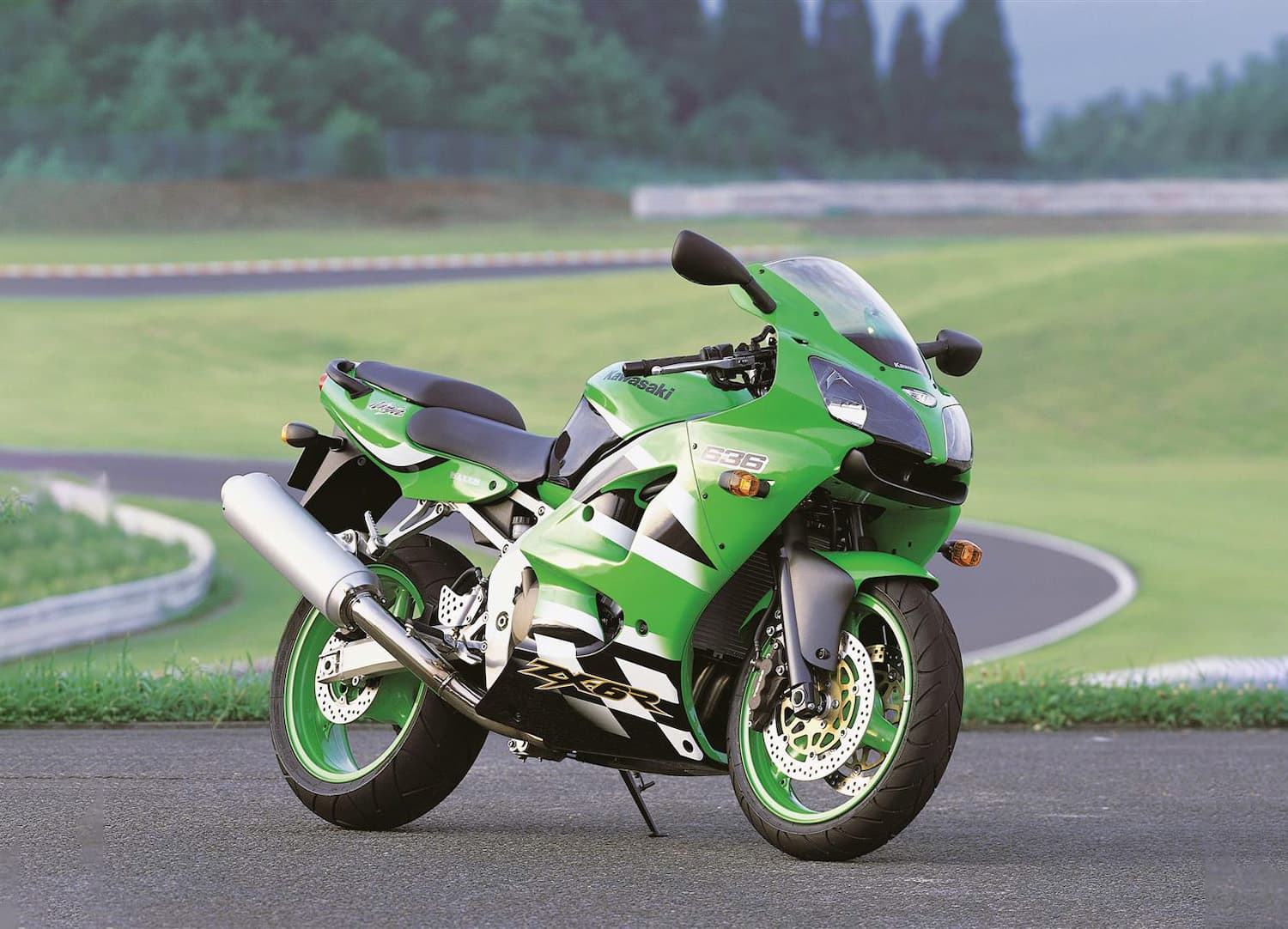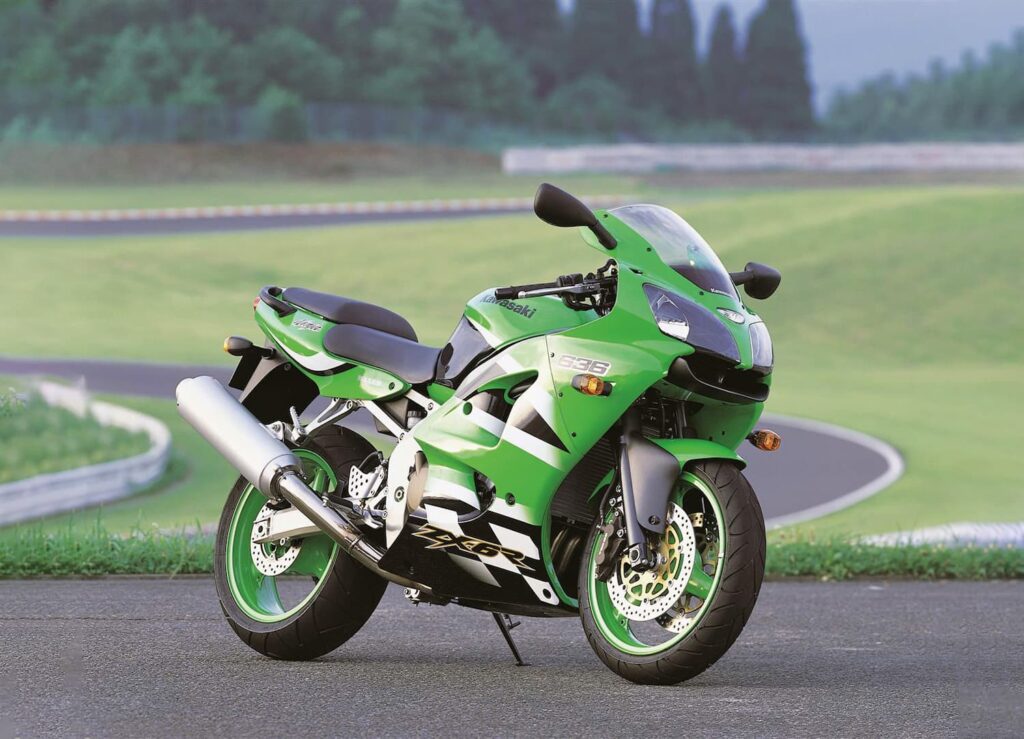 The mid-late Kawasaki 2002 ZX-6R is a bit of a unicorn, because it's a brief period in which Kawasaki made a motorcycle the same as the old spec, but with a 636-cc carburettor-fed (rather than fuel-injected) engine.
The first year that Kawasaki released a 636-cc ZX-6R was 2002. They designated it as the A1P model. Kawasaki released the A1P model from mid-2002 — so not every 2002 ZX-6R is necessarily an A1P. (And some A1P models may have been registered as 2003 model year motorcycles).
Kawasaki increased the bore by 2mm, and of course changed fuelling to suit (though still using Mikuni 36mm BDSR carburettors), but didn't change anything else! It has the same suspension, brakes, and everything else from the previous year.
| Spec | 2000-2002 ZX-6R 600 | 2002 ZX-6R 636 (A1P) |
| --- | --- | --- |
| Displacement (cc) | 599 | 636 |
| Bore x Stroke (mm) | 66 x 43.8 | 68 x 43.8 |
| Fuelling | 4 x 36mm Mikuni carburettors | 4 x 36mm Mikuni BDSR carbs |
| Peak power | 81 kW / 112 bhp @ 12500 rpm | 86 kW / 118 hp @ 12500 rpm |
| Peak torque | 66 Nm / 49 lb-ft @ 10000 rpm | 69 Nm / 51 lb-ft @ 12000rpm |
J series vs A1P ZX-6R
It also looks awesome in green with green wheels. Yow!
2003-2004 B series (ZX-6R ZX636 B1, B2) — The Fuel-Injected 636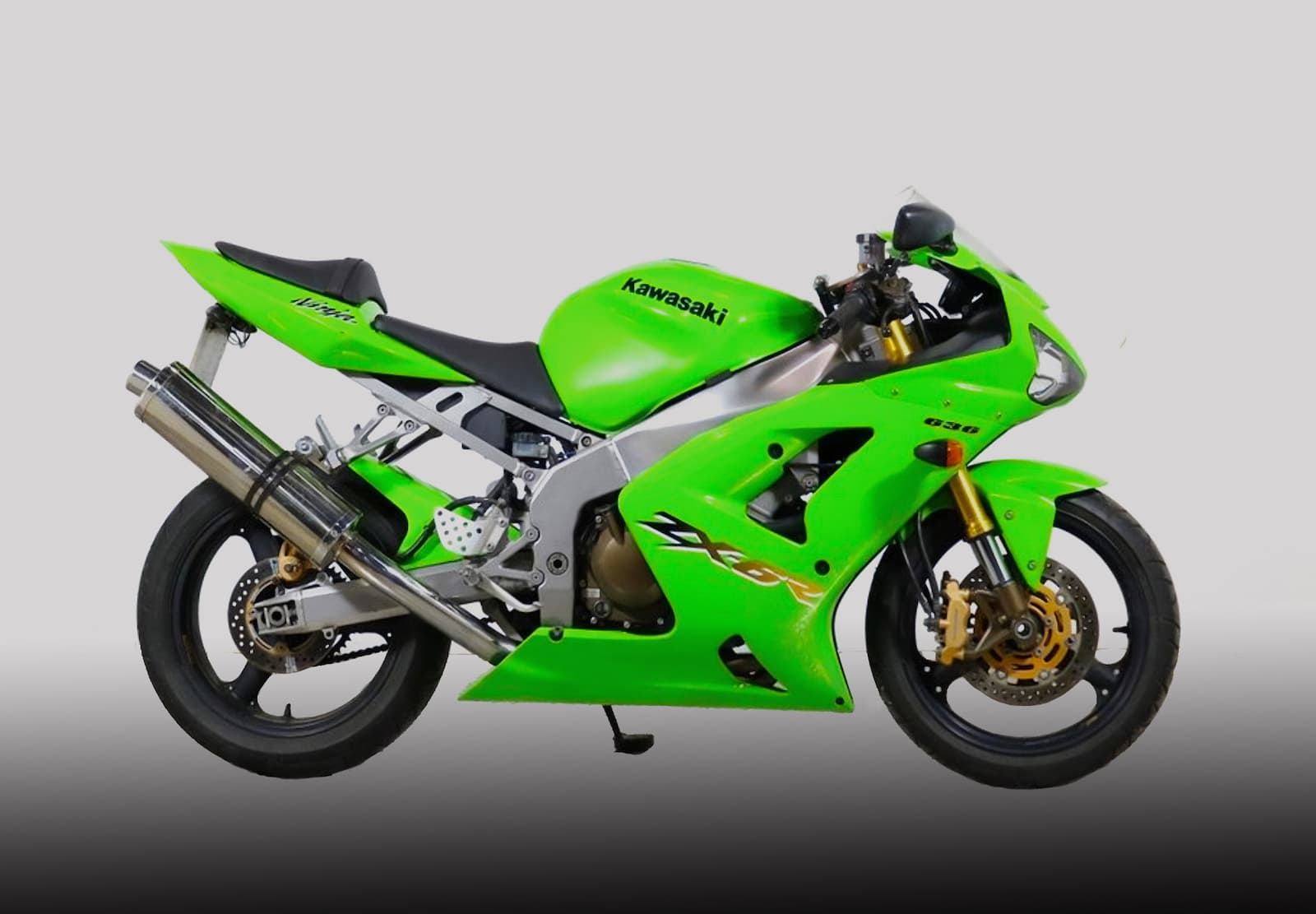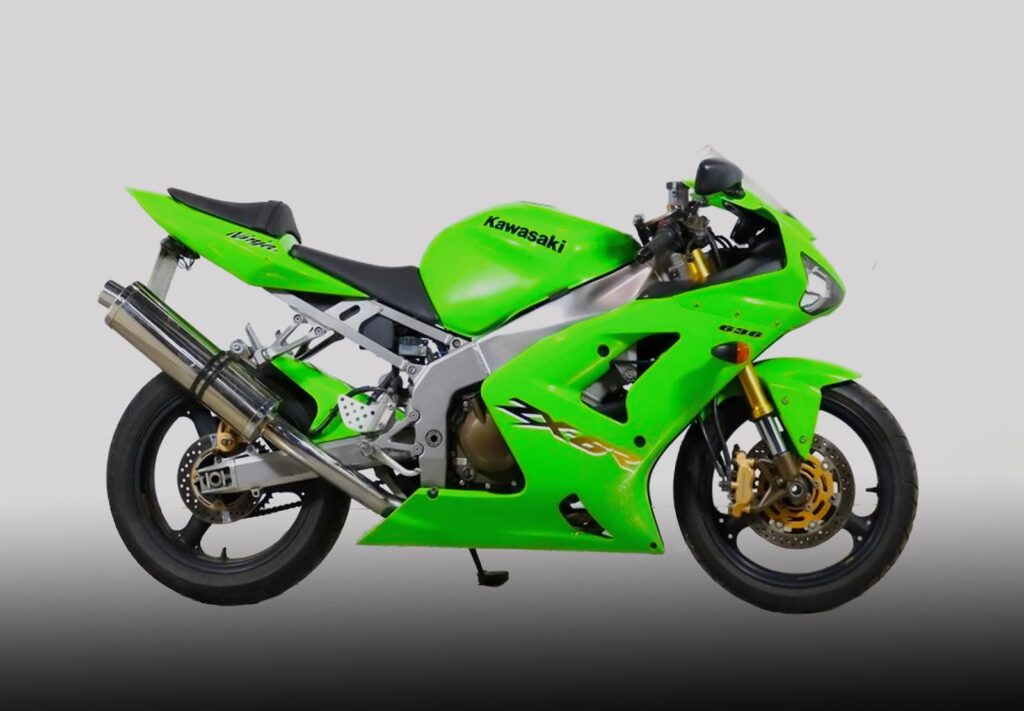 For 2003, Kawasaki made more significant changes to the ZX-6R 636. They kept the engine capacity that people loved from 2002, with the same dimensions (bore and stroke), but gave the engines fuel injection and overhauled the braking and suspension, giving it radially-mounted calipers and an inverted fork.
Spec
2002 ZX-6R 636 (A1P)
2003-04 ZX-6R 636 (K)
Displacement (cc)
636
636
Bore x Stroke (mm)
68 x 43.8
68 x 43.8
Compression ratio
12.8:1
12.9:1
Fuelling
4 x 36mm Mikuni BDSR carbs
4 x 38mm Keihin throttle bodies + sub-throttle bodies
Peak power
86 kW / 118 hp @ 12500 rpm
87 kW / 118 hp @ 13000 rpm
Add ~5% with ram air
Peak torque
69 Nm / 51 lb-ft @ 12000rpm
67 Nm / 49 lb-ft @ 11000 rpm
Redline / cut-off
14500 rpm / 15000 rpm
15000 rpm / 15500 rpm
Front suspension
Conventional 46mm cartridge fork
Inverted Kayaba (these days KYB) 41mm. Can alter ride height with shims
Front brakes
2 x 300mm discs, 6-piston Tokico calipers
Twin 280mm discs, radially-mounted Tokico 4-piston calipers
J series vs A1P ZX-6R
The 2003 Kawasaki ZX-6R was actually the first motorcycle in the 600cc class to use radially-mounted calipers. They're now par for the course, and many mid-range street bikes use them.
2003-2004 K series (ZX-6RR ZX600 K1, K2) — The first ZX-6RR
In 2003, because the street bikes had a 636-cc engine, Kawasaki released the K series in RR spec, with a 599-cc engine to be used by racers with capacity limits in classes.
Spec
2000-2002 ZX-6R (previous gen, for ref)
2003-2004 ZX-6R (Single R)
2003-2004 ZX-6RR (Double R)
Displacement (cc)
599
636
599
Bore x Stroke (mm)
66 x 43.8
68 x 43.8
67 x 42.5
Compression ratio
12.8:1
12.9:1
13.0:1 (per product release)
13.5:1 (per owner's manual)
Ride aids
None
None
Slipper clutch
2003-2004 ZX-6RR specs compared to other bikes
These motorcycles share everything with the 2003-2004 B series (with the 636-cc fuel injected engine) other than the engine, of course, which is 599 cc and lower power.
Note that the bore and stroke of the 2003 599-cc engine are different from the previous-gen 599-cc engine. To make the 636, bored out the previous 599. But to make the new 599, they still bored out the previous engine, but also reduced the stroke compared to the 636. The result is that the new 2003 599-cc engine has a shorter stroke, which helps it rev high, for high-end power.
To further help rev high, the RR has forged 67 mm pistons that weigh a mission-critical 5 grams less than the R's 68 mm cast pistons. But otherwise, a lot about the engine is the same.
Some extra trick bits that the RR gets
Adjustable swingarm pivot to change geometry
Steering damper (optional) — the RR comes with threaded slots to accept one, but the R doesn't
Slipper clutch (a.k.a. back torque-limiting clutch) — Kawasaki was always very early with the riding aids on their sport bikes! The regular single-R got it from the 2005 generation.
The K1 and K2 are identical other than that the K1 has a silver frame and the K2 has a black frame.
Generally speaking, the 2003-2004 ZX-6RR sold far less due to its more niche appeal — mostly people who want to track or race them.
2005-2006 ZX-6R ZX636 C1, C6, D6 — Under-seat exhausts, and whopping power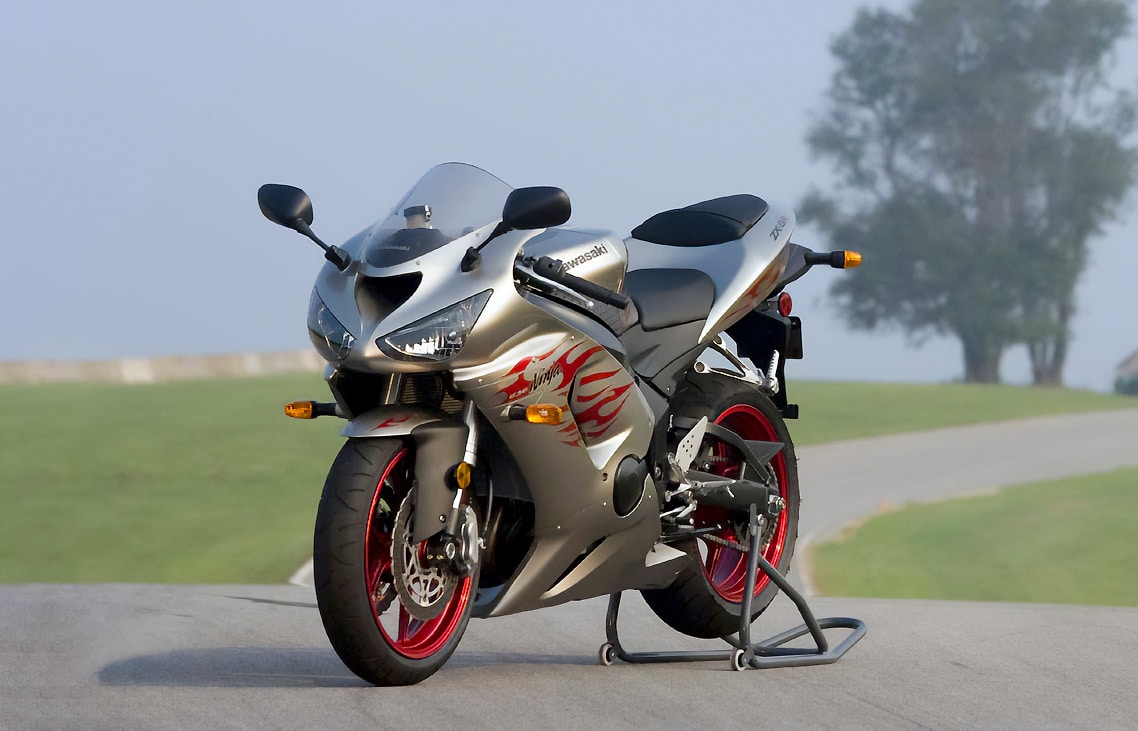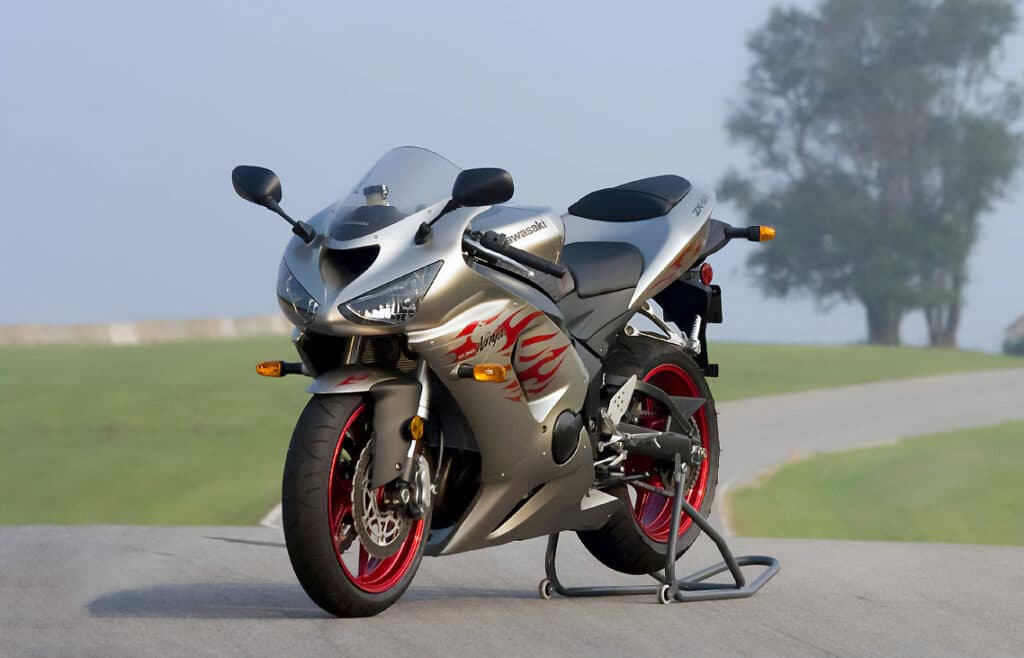 Spoiler — this is my favourite generation of the ZX-6R 636! But that's just because — despite their drawbacks — I like the look of under-seat exhausts.
I read somewhere that they had to move that format because of emissions restrictions, presumably leading to a bigger exhaust unit. But you can't help noticing it looks cool. Kawasaki made the most of it in marketing, anyway, saying it made it look "racy". To me, it looks like a jet plane.
This was a rare phase in the ZX-6R for under-seat exhausts, by the way. The 599-cc version also got it for a few years afterwards. It looks cool, like a fighter plane, but it's heavier than a short side exhaust of course (much more piping), with other disadvantages to mass centralisation. Still, I'll take it any day.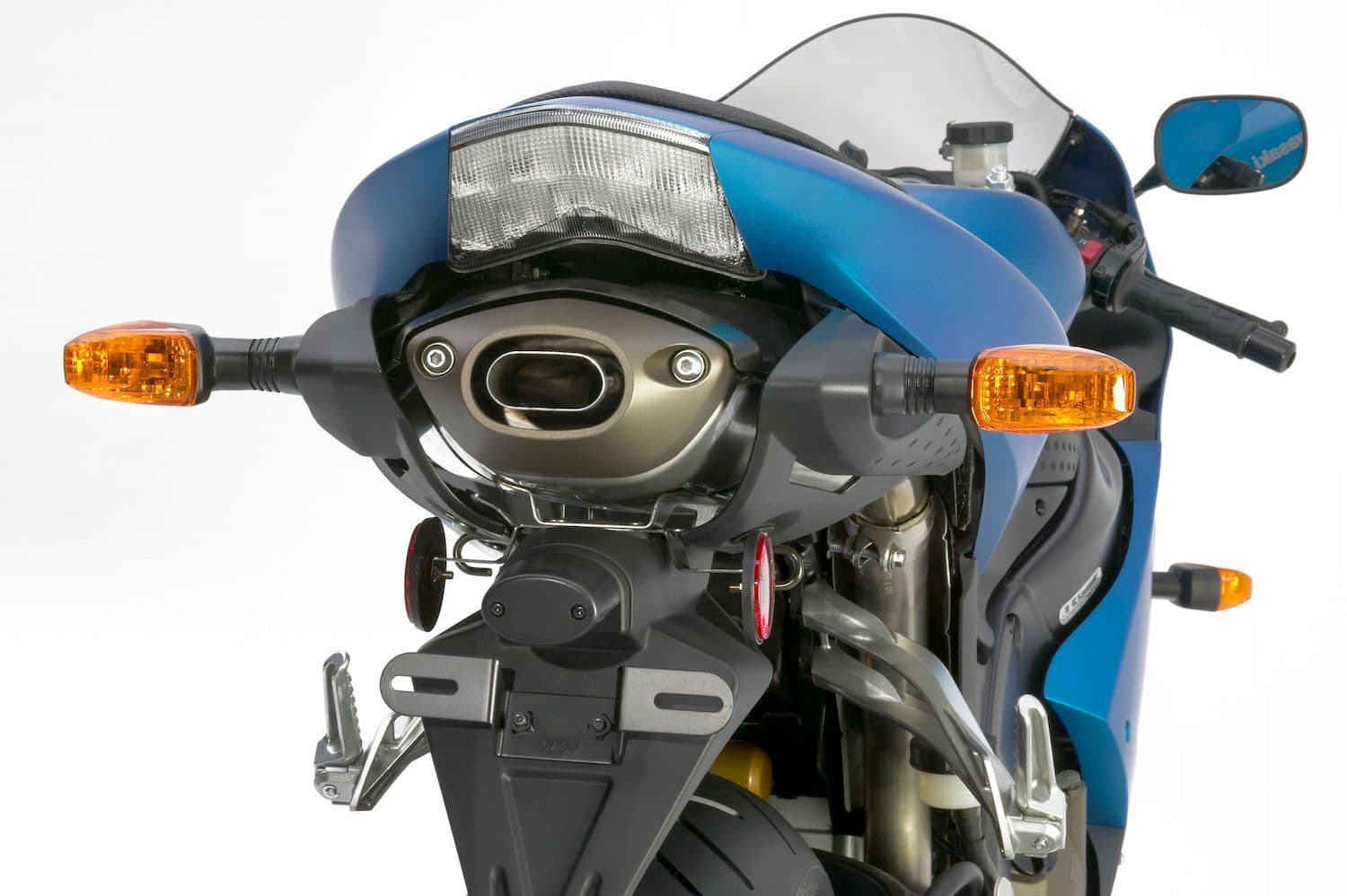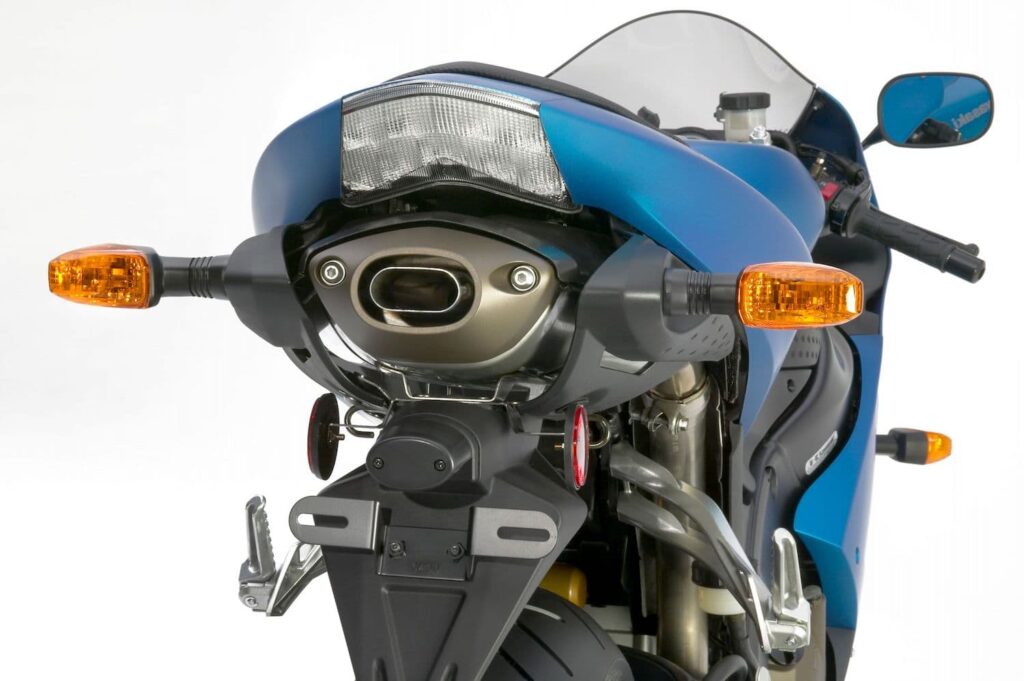 But obviously (I hope), there were many more changes to the 2005 Kawasaki ZX-6R 636 than just the position of the exhaust. They improved the engine, the brakes, the suspension, and even the ride aids.
Kawasaki kept the same basic prototype of the engine for the 2005-2006 ZX-6R 636 — the 636-cc liquid-cooled inline four-cylinder engine, with the same 68 x 43.8 mm bore and stroke, same 12.9:1 compression ratio, and same fuel injection via four 38mm Kein throttle bodies.
But Kawasaki made changes to the upper parts of the engine, including:
Dual fuel injection
Oval-shapes sub-throttles on the Keihin throttle bodies, increasing their surface area while keeping the engine slim
New ECU, supporting the second fuel injector
Separating the intake/exhaust valves farther apart for improved breathing / higher combustion efficiency
Larger-diameter intake and exhaust valves
New cam profiles
New pistons with reshaped crowns and low-friction skirt profiles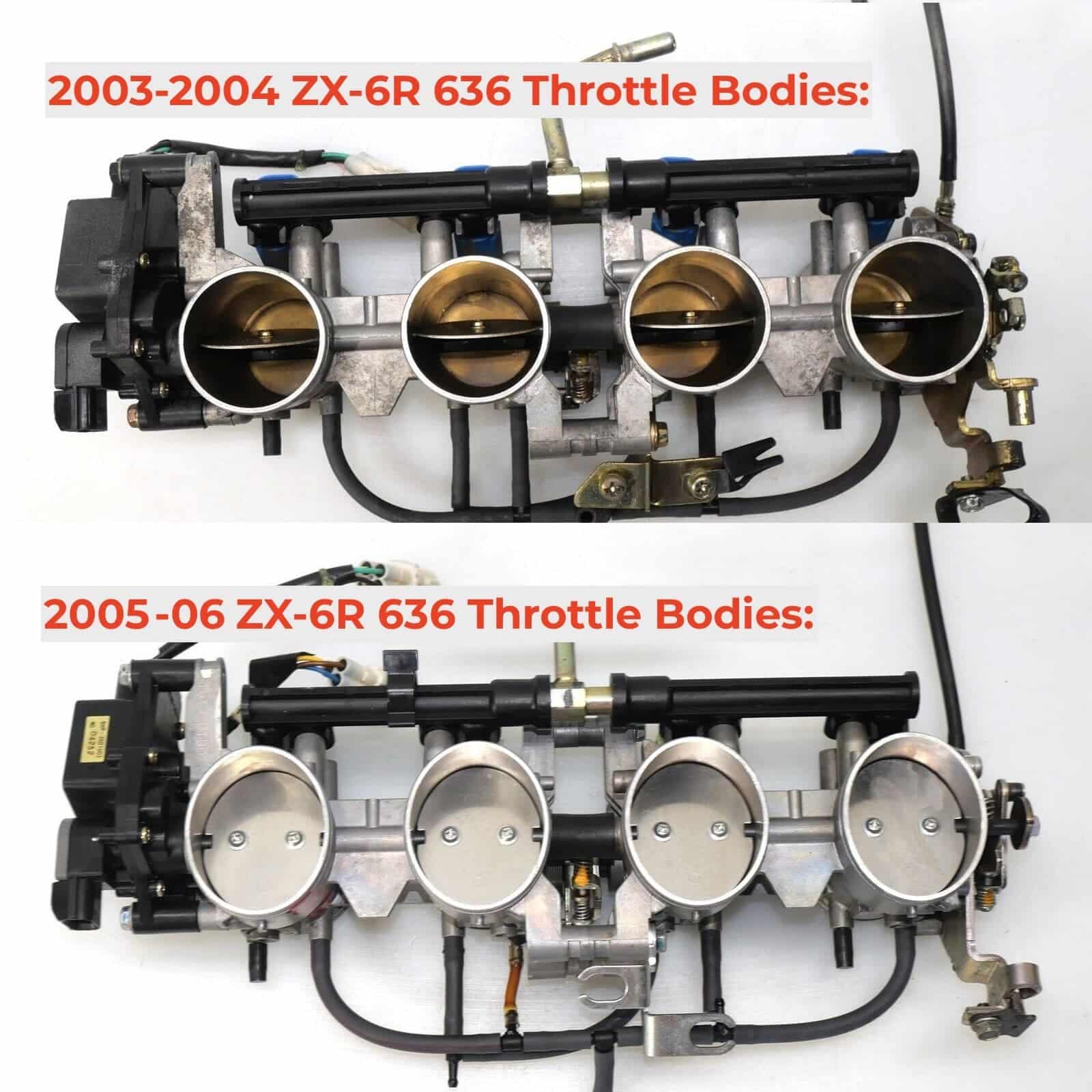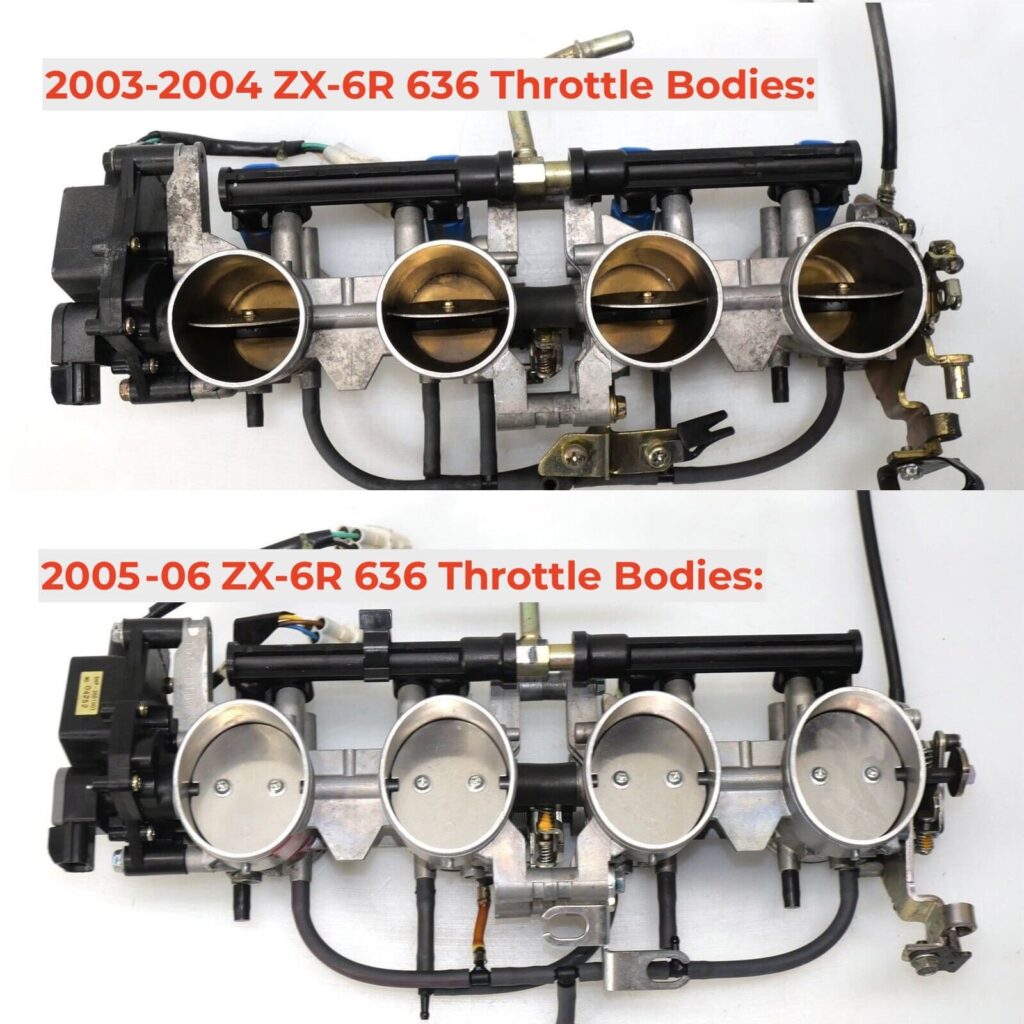 Here's the full blow-by-blow list of changes between the 2003/04 and 05/06 ZX-6R 636 models.
Spec
2003-2004 ZX-6R 636
2005-2006 ZX-6R 636
Fuelling
EFI, 4 x 36mm Keihin throttle bodies
EFI, 4 x 36mm Keihin throttle bodies, oval-shaped sub-body, dual fuel injectors
Peak power
87 kW / 118 hp @ 13000 rpm
Add ~5% with ram air
95.5 kW / 130 hp at 14000 RPM (Eur / Aus)
92.5 kW / 125 hp (USA / Can)
Add ~5% with ram air
Peak torque
67 Nm / 49 lb-ft @ 11000 rpm
70.5 Nm / 52 lb-ft @ 11500 rpm
Front suspension
Kayaba 41mm inverted fork
Showa 41mm inverted fork
Brakes
2 x 280mm standard (non-petal) discs, radially-mounted 4-piston calipers
2 x 300mm petal discs, radially-mounted 4-piston calipers + radial front brake master cylinder
Ride aids
None
(ZX-6RR had a slipper clutch)
Slipper clutch (back-torque limiter)
2003-2004 vs 2005-2006 ZX-6R
Look at that again… that's an almost shocking amount of power for a 600-class motorcycle! Yes, it's "cheating" with the displacement, but only by 6%… and yet the ZX-6R makes a claimed 95.5 kW (130 PS / 128 bhp) at 14000 rpm, or even more with ram air.
This is significantly higher than most 600-class bikes, and almost in GSX-R750 territory. People measured around 115 bhp at the rear wheel on the dyno, which matches up with the claims.
But of course, the engine is just the beginning of the changes. Kawasaki also distinctly improved the brakes, suspension, and even the ride aids — adding a back-torque limiter (a.k.a. a "slipper" clutch). It wasn't strictly necessary, as down-shifts were never hard, but it's welcome.
The Kayaba suspension was already good, but the Showa suspension is plusher and more sophisticated. And the radial mount calipers are a distinct improvement, both in performance and in reliability. (See our guide to brakes and calipers for more about radial-mounted calipers.)
The 2005-2006 ZX-6R 636 kept the slightly odd-ball 120/65 ZR 17 tire size of the previous gen.
The model code D6 is used just for the "Titanium Tribal" colour scheme, with titanium silver paint, red anodised wheels, and red flames (pictured above).
2005-2006 N series ZX-6RR ZX600 N1, N6 — The revised race bike
Similar to the earlier ZX-6RR, Kawasaki released the 2005-2006 ZX-6R with a 600 engine, but with those under-seat exhausts. It's also known as the Ninja 600, but don't confuse it for the Ninja 650. (If you're deep in the race bike world that may sound obvious, but remember, it's not obvious to beginners! This was a question I once had, too.)
The 2005-2006 Kawasaki ZX-6RR got the same upgrades as the single-R, with Tokico 4-piston calipers on petal discs and a Showa inverted fork, but kept the engine of the earlier ZX-6RR, along with the close-ratio gearbox, and a mounting for a steering damper.
2007-2008 P series ZX-6R ZX600 P7-P8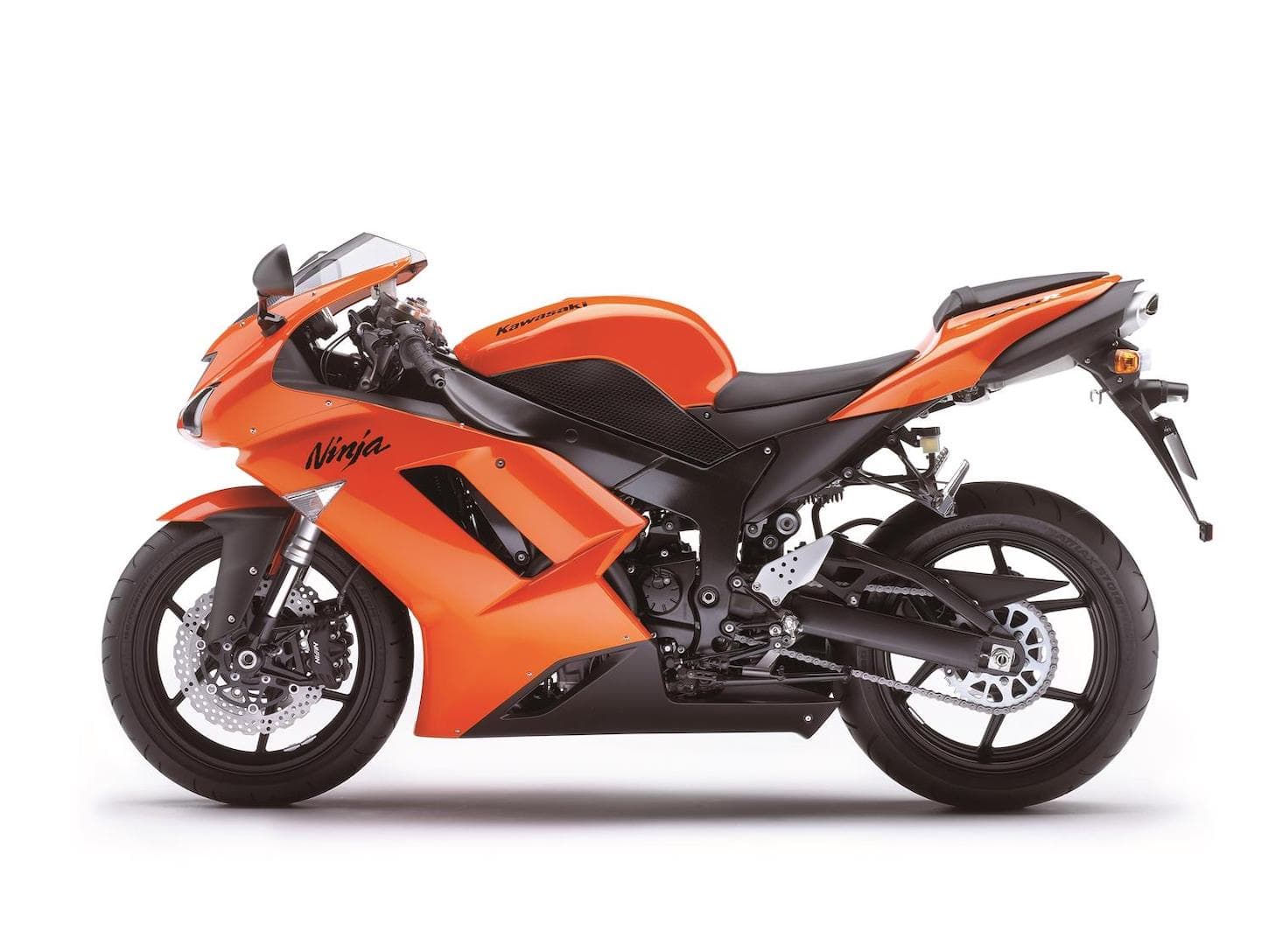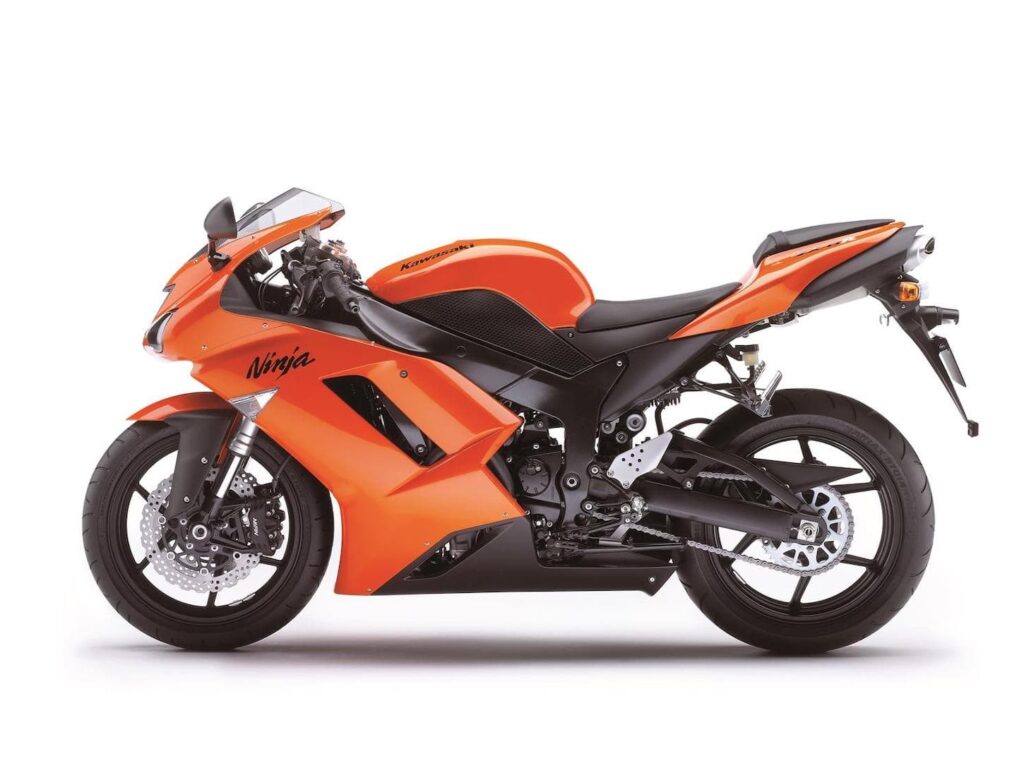 From 2007 through to 2012, Kawasaki decided to axe the ZX-6R 636 from its line-up and just make the ZX-6R in 599 cc trim. So, if you buy a ZX-6R of any of these years, know it'll be the smaller capacity, but not a bad bike.
However, because 636 has been the accepted capacity of the ZX-6R for most of its life, the 599 cc versions didn't sell as well. They're a fine bike, but they have more niche appeal and are harder to sell, if you're thinking of trying one out for a while.
The 2007-2008 Ninja ZX-6R was the first, early version of this 600-only sport bike. It kept the under-seat exhaust, and indeed it'd be the last we'd see of that format of exhaust — ever.
Even though it makes sense for smaller motorcycle manufacturers like Kawasaki to make just one production motorcycle, people really missed the 636 cc. The extra bottom-end torque was something that people got used to. So even though it was an improvement over the early ZX-6RR, and the 10000 rpm-plus power remained impressive, reviewers were lukewarm about it.
2009-2012 R series (ZX-6R Zx600 R9, R9A, RA, RB, RC)
Kawasaki made some significant changes in 2009 to the ZX-6R. It's still a 599 cc-only model through to 2012 — things change then.
The main changes for the 2009-2012 Kawasaki ZX-6R are weight-related.
Firstly, they removed that under-seat exhaust and replaced it with a side pipe. Style wise, this makes a lot of people mad (as does switching from dual exhausts to single), but there's no question that there's less weight, and more significantly, that there's less weight high up.
The single pipe also makes it much easier to reduce weight even further via a slip-on exhaust.
Secondly, Kawasaki combined supports up front for the fairing and dash with that for the ram-air intake and airbox, also reducing weight.
Thirdly, Kawasaki reduced weight inside the engine and transmission, with magnesium engine side covers.
But aside from weight, the 2009 Kawasaki ZX-6R was also the first to get Showa's "Big Piston Fork" design front suspension. This design has become pretty commonplace in sport bikes, even mid-range ones — which sometimes get the "Separate Function" variant.
Big Piston Fork (or BPF) design is different from a conventional cartridge-design suspension unit. In a BPF fork (I feel stupid saying Big Piston Fork Fork… but there you go), the inner tube is used as the cartridge itself. This means there's only one, larger ("big") piston and fewer fork internals.
(Images from Kawasaki's video explaining the operation of the BPF)
The BPF design is also easier for a user to service, and is lighter in weight, too, meaning there's less unsprung mass (see this guide to unsprung mass in simple terms).
2013 ZX-6R ZX636 ED, FD
From 2013, Kawasaki said "OK fine, we get it. 599 cc isn't good enough any more." They hung up their hats and decided to make the 636cc displacement only, giving up the 599 cc class forever!
So from 2013 onward, the Kawasaki ZX-6R has always been a 636. This is why it's a little harder to sell the 599 ones from earlier — for over a decade now, the model has become synonymous with 636 cc.
Aside from bringing back the displacement, Kawasaki revised the twin-beam aluminium chassis, suspension, and braking, and gave the 636 what would turn out to be a unique suite of electronics for the class.
On the braking and suspension front, Kawasaki gave the new ZX-6R slightly bigger 310mm rotors, Nissin monoblock radial calipers, and Showa SFF-BP suspension, which lets you adjust settings via the fork caps.
The 2013-2023 Kawasaki ZX-6R has traction control with four settings (including off), optional ABS, and two power modes. (The 2024+ has these too, but they reconfigured the presentation somewhat into "ride modes".) This is in addition to the assist and slipper clutch, an improvement on previous incarnations.
Reviewers like the ones at Cycle World who put the ZX-6R though a lot more grief than I did (at Thunderhill in California) said they enjoyed the minimal intervention of Traction Control on its minimum setting.
Riding the latest ZX-6R is like earlier ones, though a little more muted, as is expected of motorcycles as they comply with ever-stricter sound regulations.
There's not a whole lot happening under 6000 rpm, which makes them quite easy to trundle around at neighbourhood speeds — even if it does feel like taxiing a fighter plane.
Above around 6k rpm, there's a quick rush and suddenly you're flying. But of course, it's much more fun when there are curvy roads ahead.
These days, as much as I like dials… I find the ana/digi display of the 2013-2023 ZX-6R to be a little dated. It's different to classically-styled displays with white dials and so forth that have retro appeal. The ZX-6R's dash is neither here nor there. Still, it works!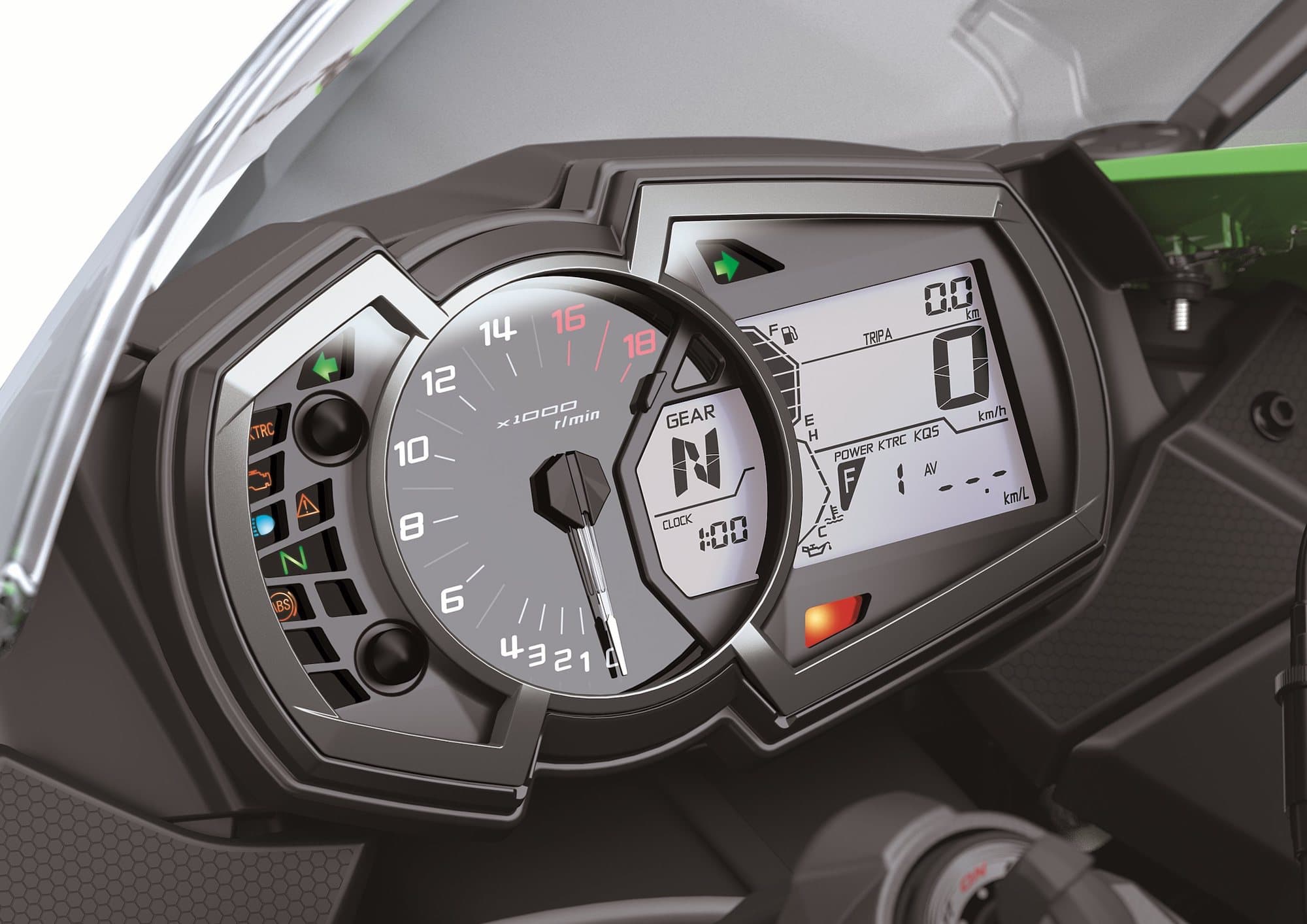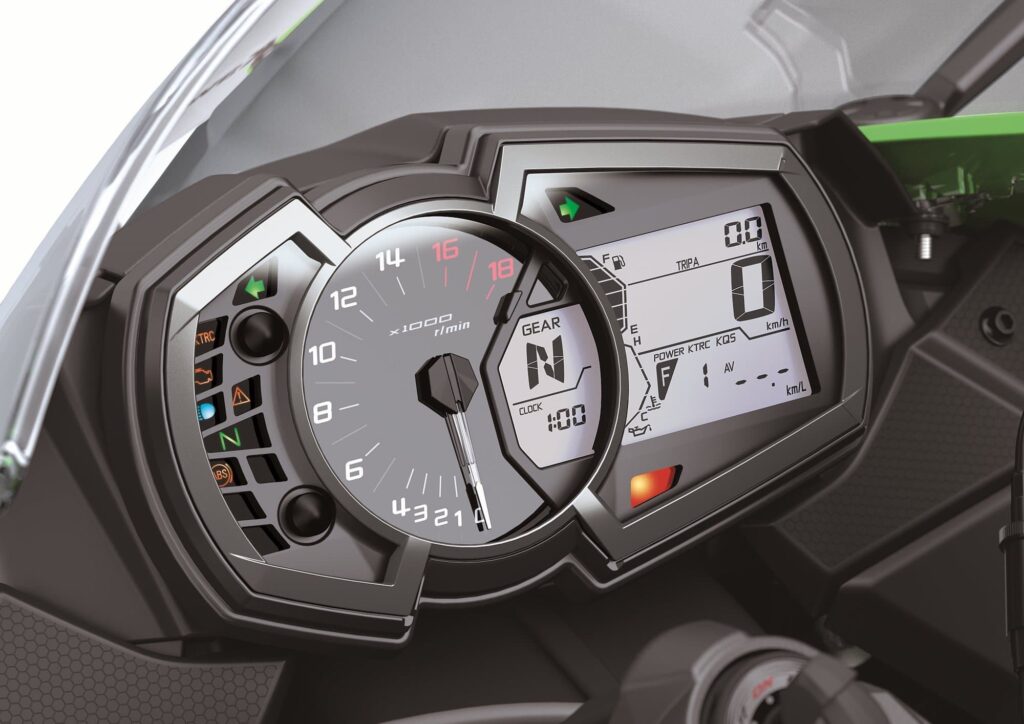 In 2019, Kawasaki made a dramatic update to the ZX-6R. They gave it a gearing change, adding a tooth to the rear sprocket, to help with acceleration. And… that's it.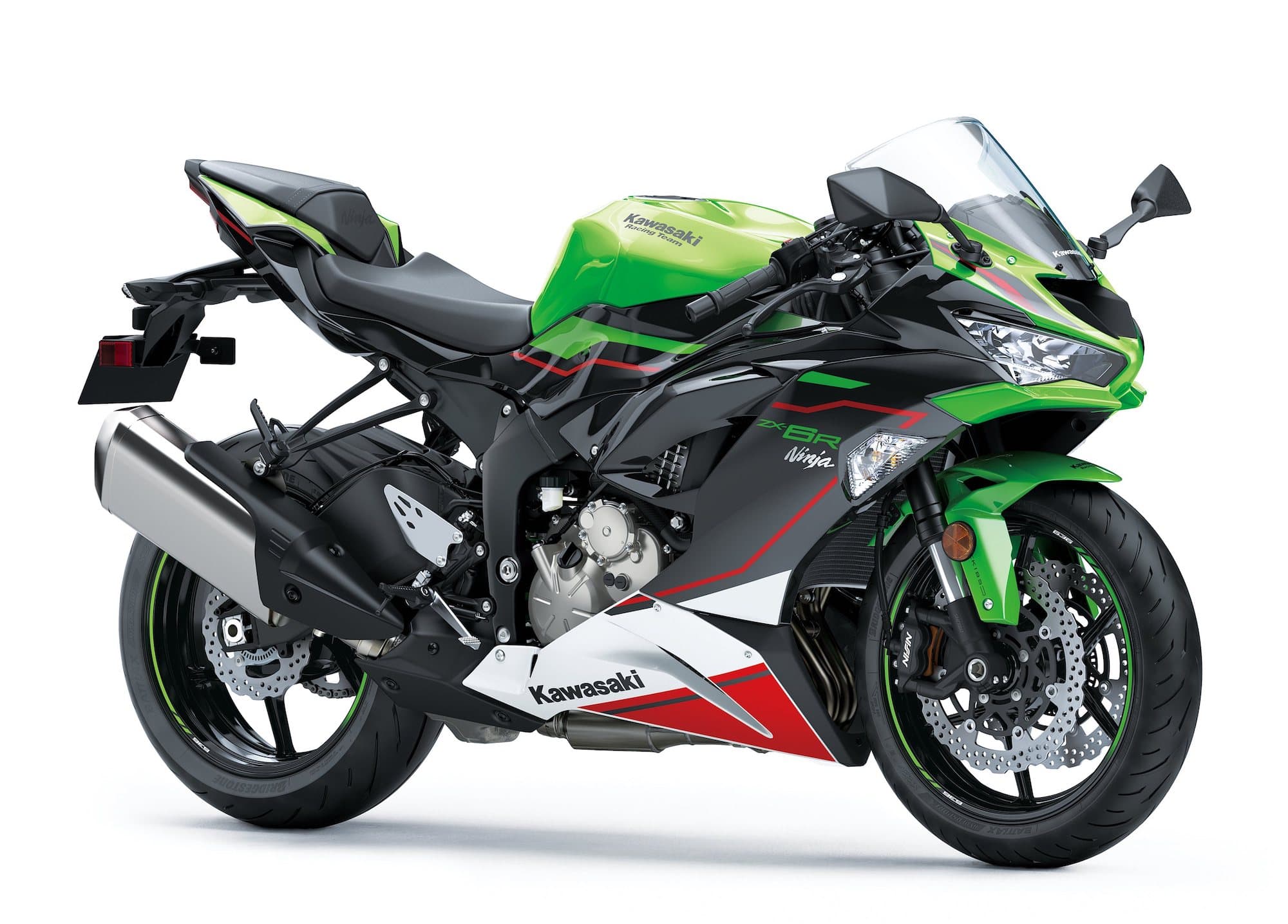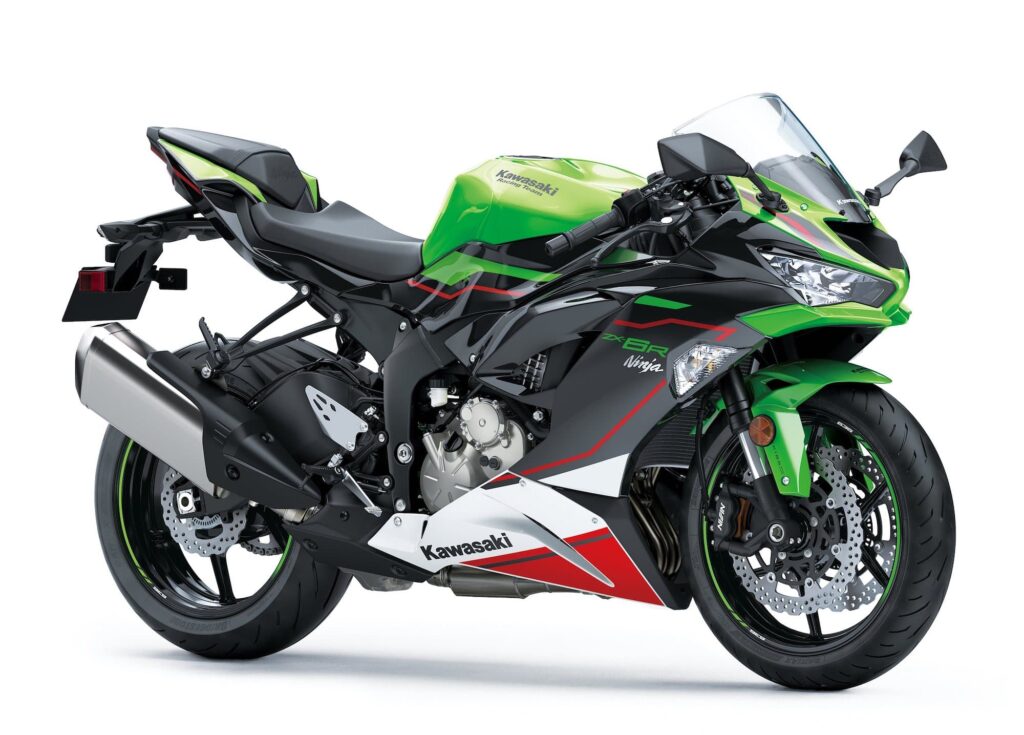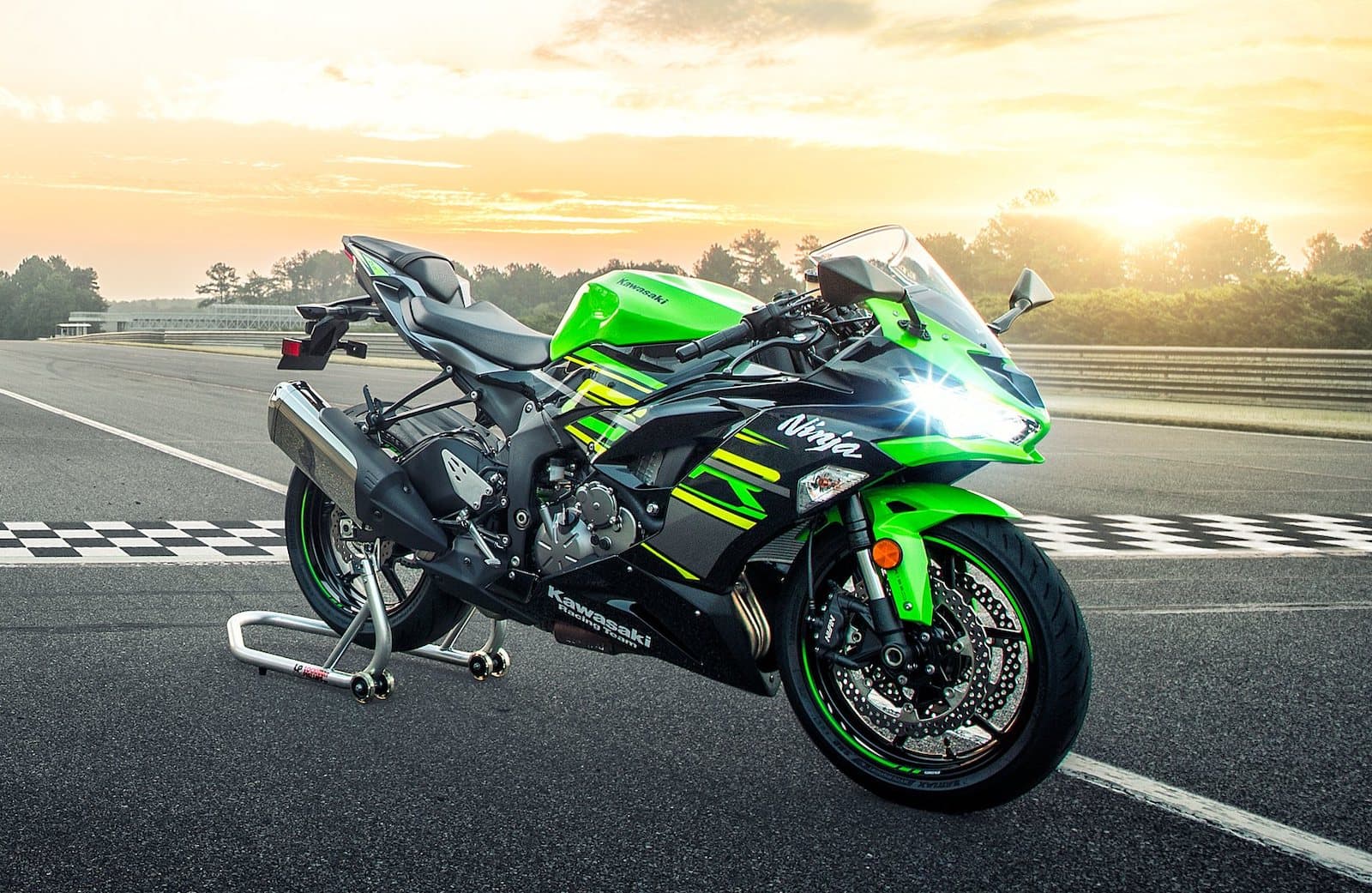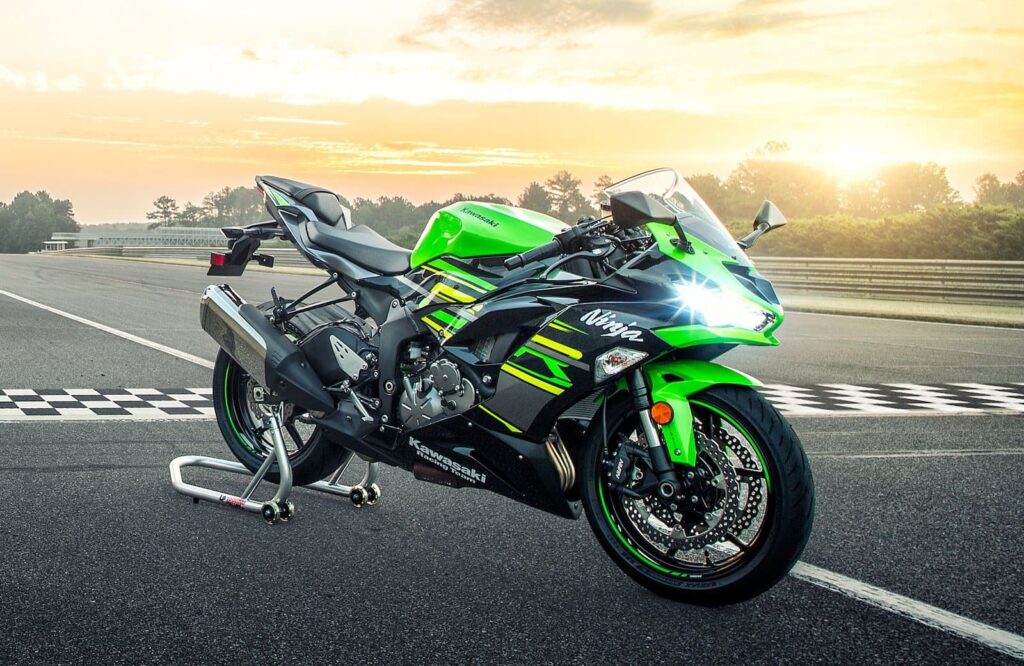 2024+ Kawasaki ZX-6R 636: TFT, Ride modes, LED lighting
In early 2023, Kawasaki released a teaser for a revised superbike. Would this be the new ZX-6R 636? It turns out it was.
For 2024, Kawasaki updated the Kawasaki ZX-6R again. It is powered by the same basic engine, but Kawasaki revised the cam profiles, intake funnels, and head and exhaust collector pipe layout. The goal is, of course, to minimise power loss while still meeting emissions requirements.
Kawasaki also gave the new 636 full LED lighting, and an updated 4.3-inch TFT display, and changed the "power modes" configuration to "ride modes" that encompass both power delivery and traction control.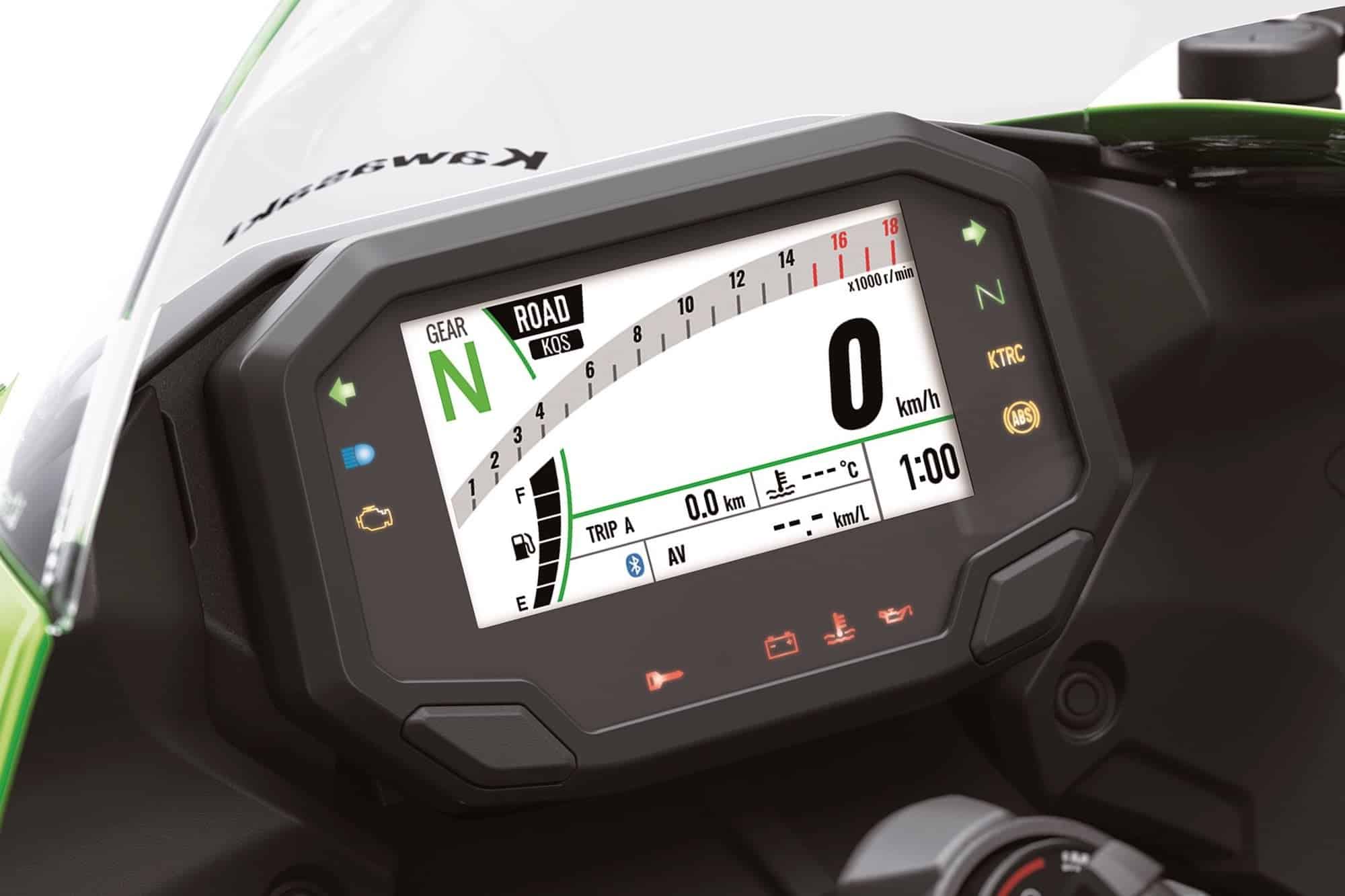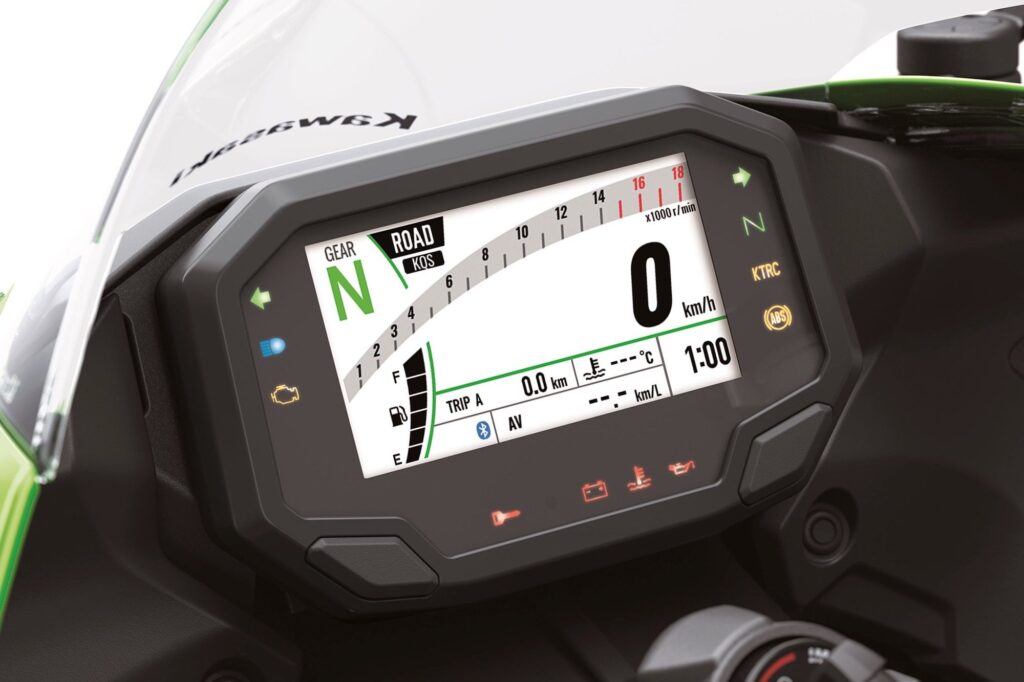 Early reports were that Kawasaki reduced peak power, seemingly by retarding peak RPMs. But you can still set the shift indicator for up to 16000 rpm. Claimed peak torque in the European press docs is 52.1 lb-ft at 11500 rpm. This is exactly the same as that was claimed with the previous gen. Peak power is likely to be dependent on market, just like with the Kawasaki ZX-4RR.
Item
2013-2018 ZX-6R 636
2019-2023 ZX-6R 636
2024+ ZX-6R 636
Lighting
Non-LED
LED head and tail lamps
All LED light
Quick shifter
No
Yes, Upshift only
Upshift only (still)
Final drive gearing
16:43
15:43
15:43
Modes
2 power modes (Full / Low)
4 KTRC modes
2 power modes (Full / Low)
4 KTRC modes
4 ride modes: Sport, Road, Rain, Rider, controlled by left button.
(Comprises power / KTRC)
Display
Analogue / LCD
Analogue / LCD
4.3-inch TFT color
Kawasaki ZX-6R 636 model evolution
The press releases also say that the brakes are "NEW 310mm discs with radial-mounted monoblock calipers", but the only thing that's new is that they're not wave rotors; Kawasaki has been trending away from these for a while.
All in all, you don't get much more bike from the 2024+ ZX-6R than you do from the early versions. It's still an up-only quick shifter, and there's no IMU, if that's important to you. But price also hasn't skyrocketed (unlike the 2021+ Honda CBR600RR with the TFT and the IMU) and heck, it's now the most up-to-date consumer-grade 600-class bike you can buy. You can connect your phone to it! And since it has just been updated, it'll be around for a few years longer. Whew.
In fact, you might even prefer the earlier ones if you prefer to watch a tacho needle race up an analogue display.
Is the Kawasaki ZX-6R Good for the Street?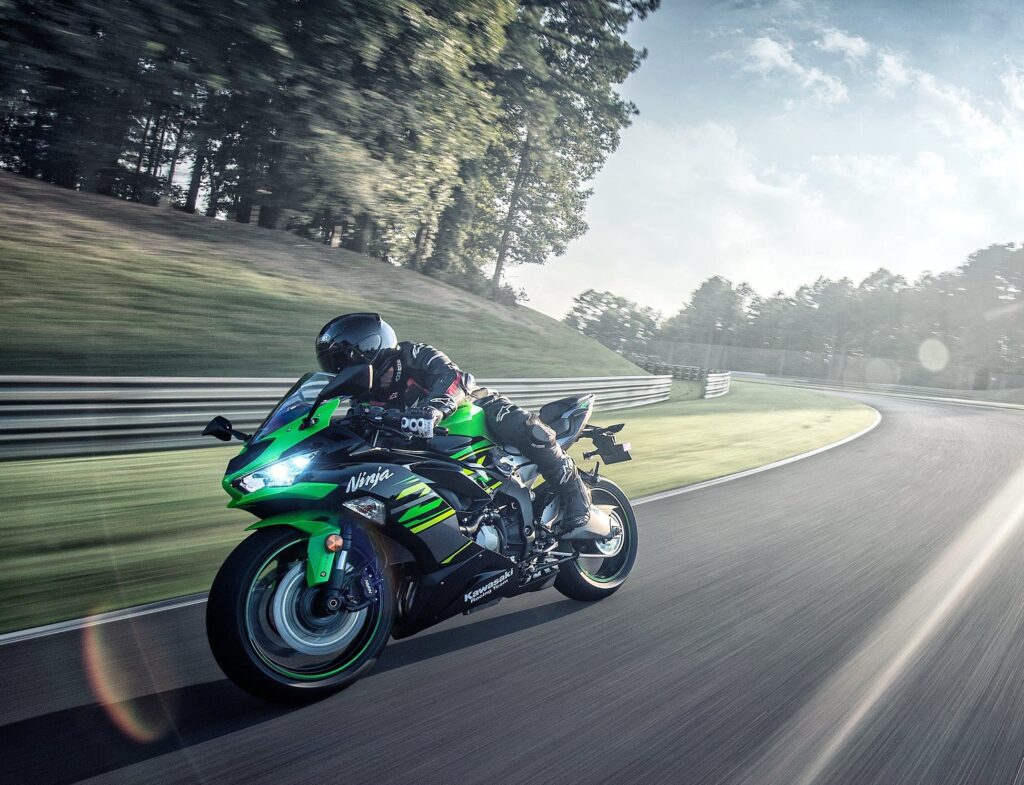 Is a Kawasaki ZX-6R a good street bike? Well, it depends on one main thing: Do you like riding high-strung 600 cc-class sport bikes?
I'm personally of the opinion that everyone needs to try the 600 class once. There's way too much hyperbole about them to have a rational discussion about it (much like about the "literbike" class).
There's just so much that's cool about 600-class sportbikes like the Kawasaki Ninja ZX-6R. They look amazing, they make an intoxicating high-RPM wail, and above 8000 rpm they feel like a jet taking off.
Even though motorcycles like the ZX-6R rev really high, it's at least theoretically possible to get them over 10000 rpm without being in "lose your license" territory. In fact, you can do so in second gear, especially if you have one with more reasonable gearing. That's just not possible (legally) on bikes like its big brother, the ZX-10R.
The Kawasaki ZX-6R is lightweight, easy to manipulate at low speeds, and narrow. So it actually makes a decent commuter… If you don't mind the weight on your wrists at low speeds, anyway.
But thing is for certain: Unless you live near roads in perfect condition with no other traffic, it's impossible to extract the "most" out of any 600 cc class motorcycle on the street safely most of the time. There's always some oil on the road, some jerk going the other way, or some traffic jam that's guaranteed to ruin the fun.
But that doesn't mean that there aren't little bits of joy to be had with 600 bikes — freeway on-ramps, quite Sunday rides in the mountains, or just the joy of looking at it in the garage.
Aside from those little joys, overall, I'm personally of the opinion that race-spec 600-cc and 1000-cc sport bikes are not the best for the street, for one reason: it's just so rare to be in the meat of the torque curve.
Getting the most out of a 600-cc sport bike attracts attention from everyone — police, other cars, neighbours — because you can hear the wail of that exhaust above 8000 rpm from miles away. Especially because we have neighbours and I like to go for rides early in the day before people clog the roads.
Frankly, as awesome and spine-tingling as it is, I'm super self-conscious of it anywhere but on track days (where I usually can barely even hear my own bike).
If you're not taking your ZX-6R (or any other bike with a redline above 13000 rpm) up there, then you're basically riding a slower bike than you could be. Other motorcycles, like those with bigger but lower-revving engines, get to bigger peak torque numbers sooner. For example, I'm 100% confident that a Kawasaki Z900, one of the underdogs of the naked bike segment, would out-run a Ninja 600 to 60 mph / 100 km/h any day of the week, because it'd be easier to launch into the meat of the torque curve. Beyond that of course, the 6R would start to run away.
Cycle World's testers squeezed this performance out of each bike respectively:
| Spec | Kawasaki Z900 | Kawasaki ZX-6R 636 |
| --- | --- | --- |
| Quarter mile | 10.95 sec @ 125.06 mph | 10.58 sec. @ 132.36 mph |
| 0-60 mph | 3.0 sec | 3.0 sec. |
Kawasaki Z900 vs ZX-6R 636 specs
See? Same 0-60, though at high speeds the 636 is faster.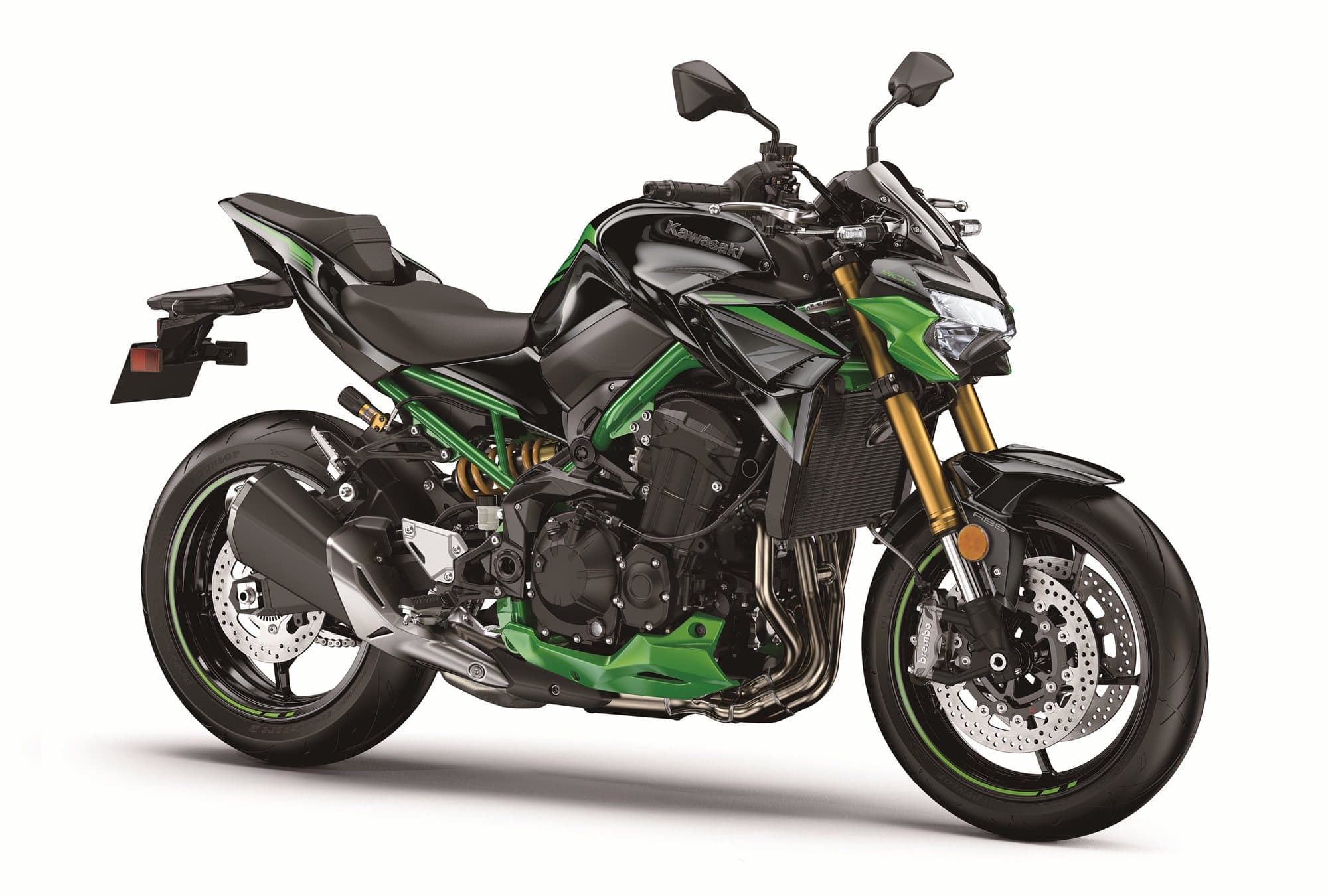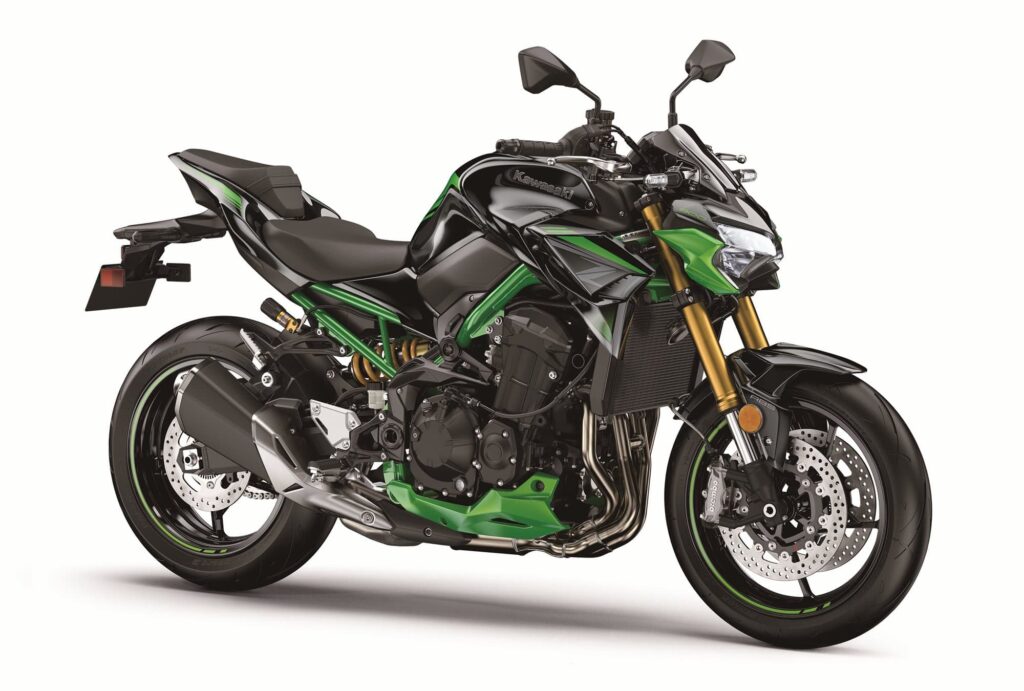 But none of that means it's not awesome to ride a 600-cc sport bike. There are plenty of good reasons to ride a 600-cc sport bike at least once (I go over them here).
In a nutshell, riding a 600-cc sport motorcycle every day is like riding a rocket ship with a turbocharger. Sure, someone might get more out of their Mazda MX-5 in everyday driving, but that doesn't mean it's not awesome to drive a Ferrari. Plenty of dentists do, I hear! (I picked the wrong profession…)
Finally, the 600-cc class of bikes is dying. They're just not as popular anymore. So, ride one while you can. One day, we'll be talking about 600-cc bikes the same way that older riders than I am talk about 2-strokes sport bikes, or six-cylinder superbikes like the Honda CBX1000.
Alternatives to the Kawasaki ZX-6R 636 / 600
If you're looking for an alternative to the ZX-6R… well, where do we start? You're probably well aware that there is a huge range of sport bike alternatives out there.
I'd loosely group these into three kinds of alternatives
Other supersport bikes,
Middleweight sport bikes, and
Liter-class bikes
Middleweight supersport motorcycles
The first obvious other port of call is the other supersport motorcycles that manufacturers have made for the last 20 years:
Yamaha YZF-R6
Suzuki GSX-R600
Honda CBR600RR
Triumph Daytona 675R
Ducati 748 / 749 / 848 / 899
MV Agusta F3 675 / 800
In the 600-class, the only other bike you can get new (for a reasonable price) is the Suzuki GSX-R600.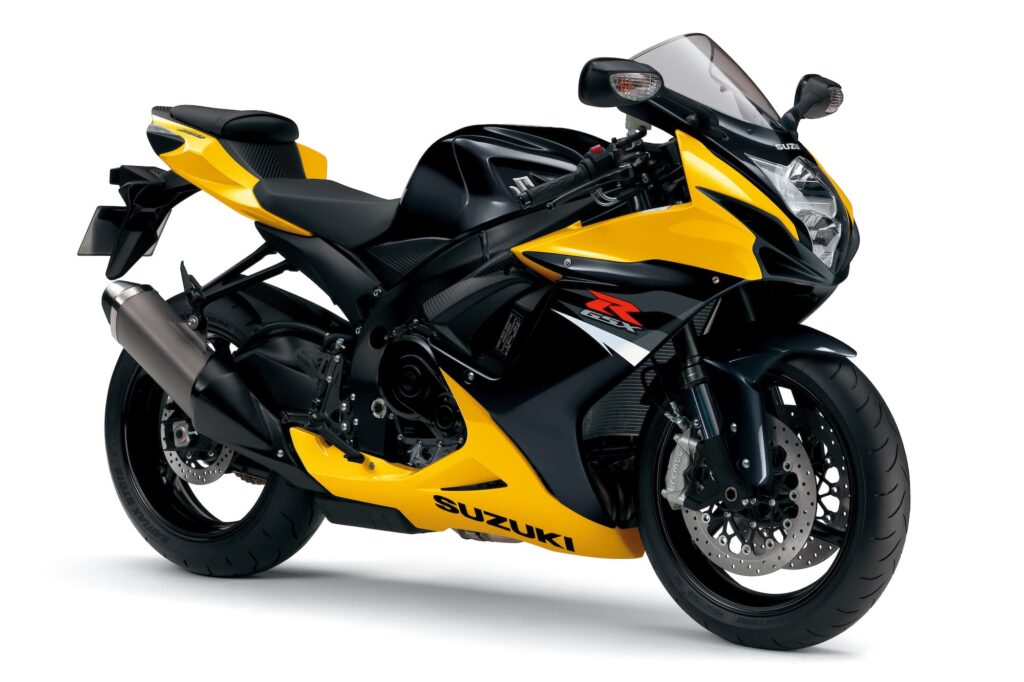 Suzuki hasn't updated the GSX-R600 since 2011. It's probably on its last legs. It has a slipper clutch, but no other ride aids — no ABS or TC, which the latest ZX-6R has had since 2013.
But the Suzuki GSX-R600 does have a unique look (with stacked headlights) and tons of street cred. It does suffer from a bit of a branding issue with "gixxer bros" having a certain reputation, but that absolutely shouldn't get in the way of you owning a cracker of a bike. Of course, I'd probably go over a used one a little more carefully.
You can also get the more high-end Honda CBR600RR, which was updated in 2021 in Europe and the Asia-Pacific.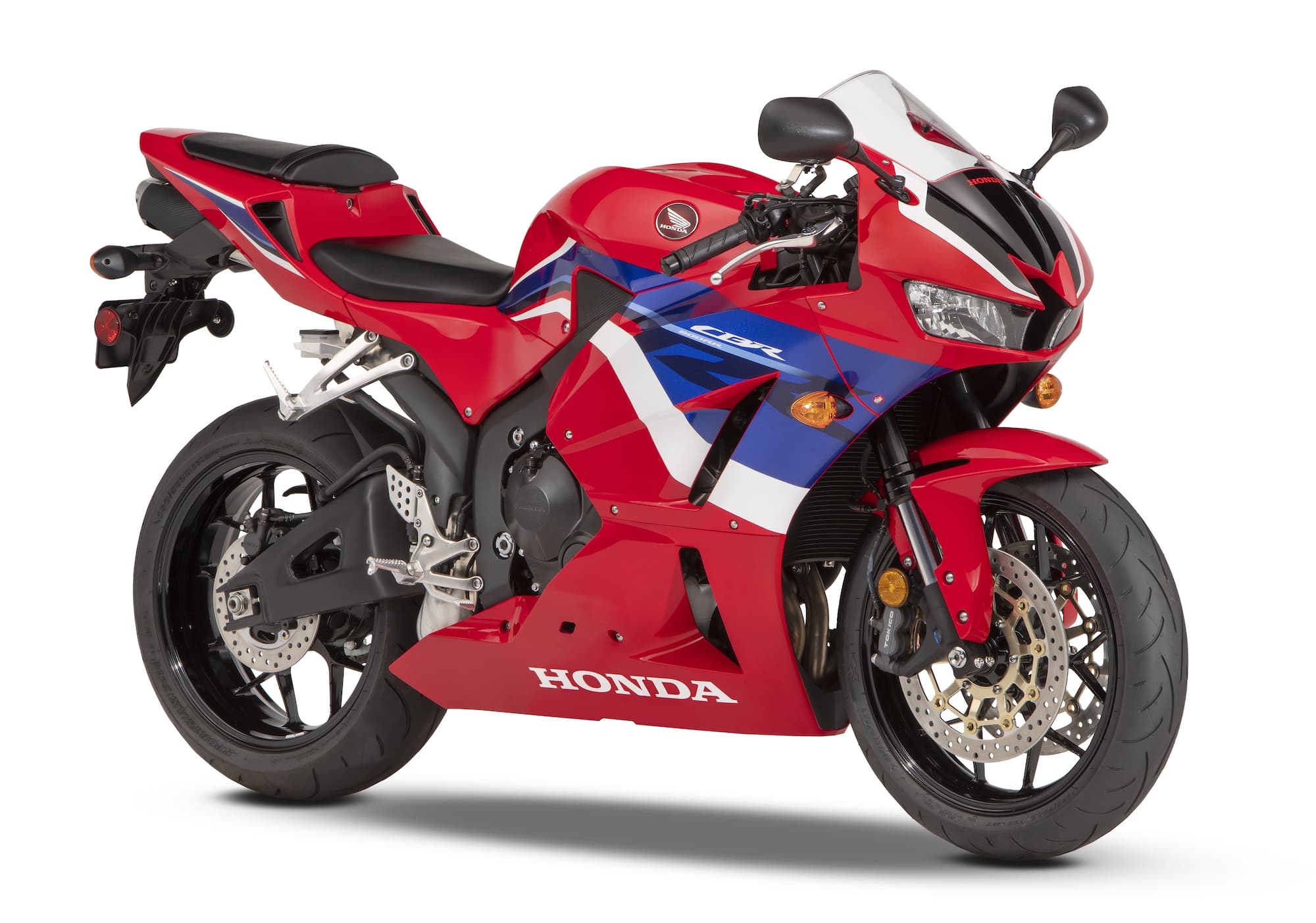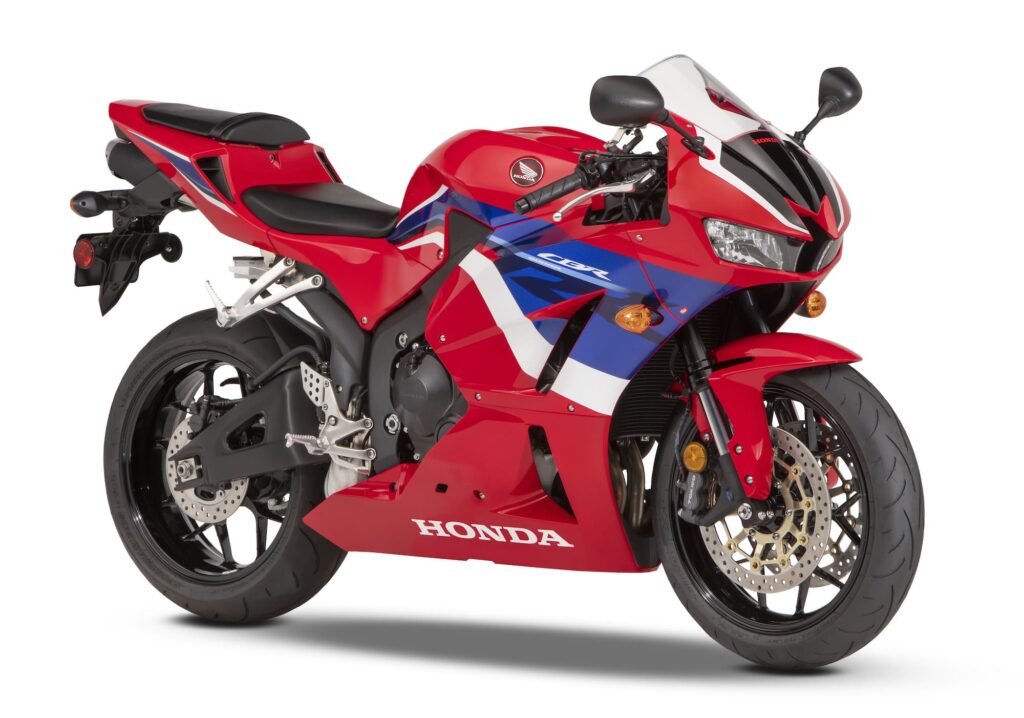 It has a six-axis IMU, a TFT display, a standard electronic steering damper, but is no longer marketed as a consumer-grade street bike in most markets. I don't see many on the roads. In the US it's still priced competitively (about a grand more than the decade-old ZX-6R 636), but that seems to be the exception. You can't even get it in Europe!
In the US, you can get the old version of the CBR600RR, still made new.
Triumph hasn't made the Daytona 675R for a while, but it's awesome, with a unique-sounding triple and a relatively flat torque curve for a supersport. It even came with ABS in some years. Oddly, I find the Daytona goes for a little cheaply, despite its premium European branding.
There's also the Ducati range of sport bikes, which are known for making better mid-range torque, but which also mostly lug a bit under 3000 rpm. Ducatis are awesome, but just bear in mind that with Desmodromic valvetrains and belt-driven cams (up to the 848), you do pay for the privilege of exotic design.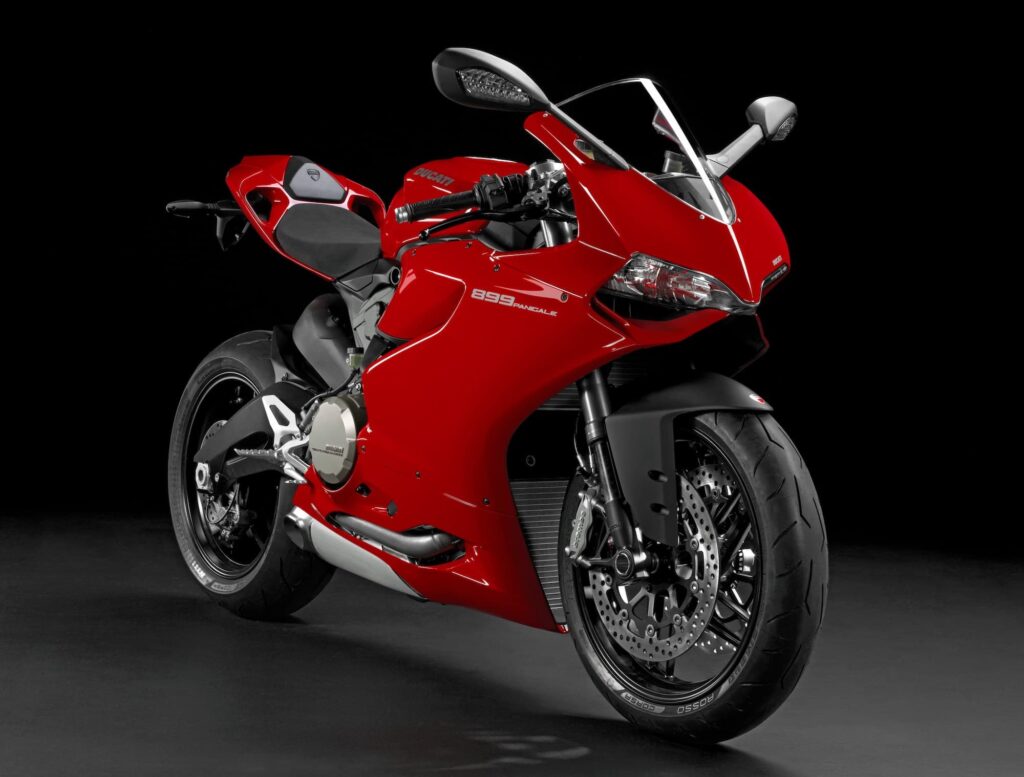 "How is the 899 / 959 Panigale even in this class??" you might cry. The 748/749, maybe… but the 899 is more expensive, bigger, and more powerful. Well, I get it — they're in a weird class of their own. I only put them here because they are the "small" Ducati Superbike / Panigale, next to the bigger Superbikes / Panigales, but they do stretch things.
Middleweight street bikes
Alternatively, you can start looking at the middleweight class of sport motorcycles (with some kind of fairing and lower handlebars than a standard), bikes including the:
Kawasaki Ninja 650
Honda CBR650R
Suzuki SV650
Aprilia RS 660
Yamaha YZF-R7
These bikes are lower power (sometimes much lower power). But because of the way they deliver torque and how they're geared, up to 60 mph / 100 km/h they're often neck and neck, as long as you can shift well.
Speed aside, the engines of these bikes have a different, tamer character. That's because these bikes are more designed for casual everyday use. Everything on them is lower-spec — brakes, suspension, chassis design (in that it's not optimised for weight).
But on the upside, they're usually more comfortable, have more safety features (like ABS and traction control), and are usually more up-to-date, meaning you can get things like a TFT display and even Bluetooth connectivity.
The primary alternative is the Ninja 650, which Kawasaki has been continually updating, unlike the 636.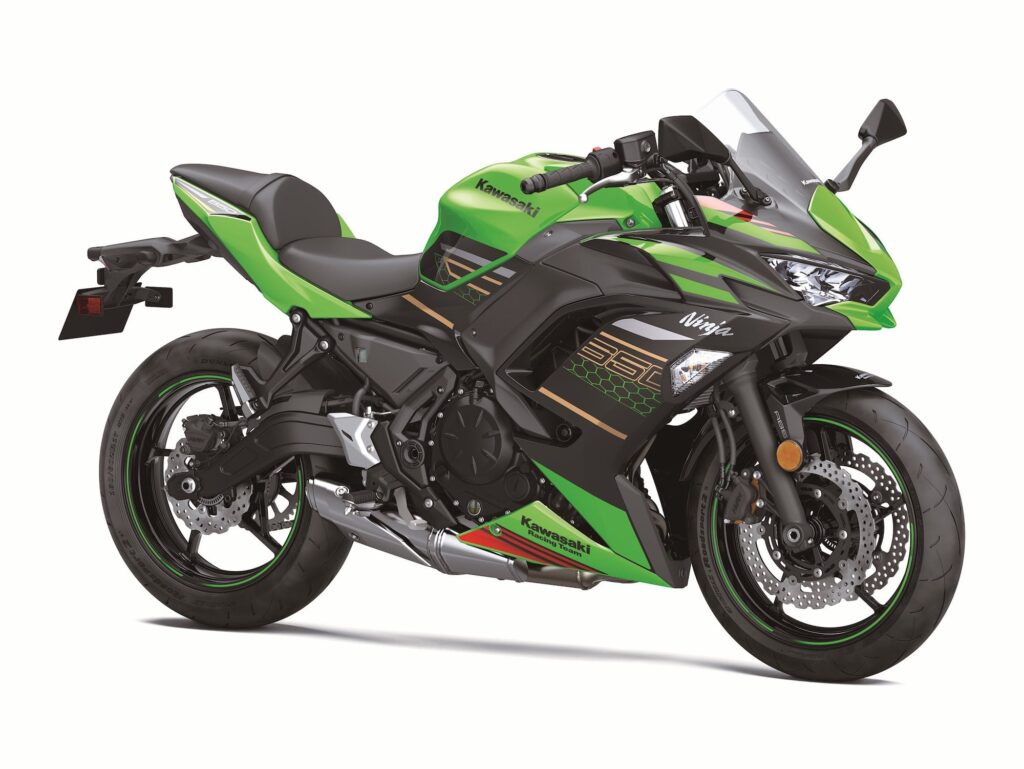 The Kawasaki Ninja 650 is obviously just a different class of bike. Conventional (and non-adjustable forks), a much higher handlebar position, and lower power from the P-twin engine all make it so. But it still does look cool. And they're rock-solid reliable. You can have a lot of fun on a Ninja 650, believe me! They even sound good with the right exhaust (but never in the same way).
In the used market, you might opt for a Kawasaki ZX-6, a.k.a. ZZ-R600. Even though the ZX-6R replaced these for sporting purposes, they kept on the ZX-6 / ZZ-R600 as the "street" bike.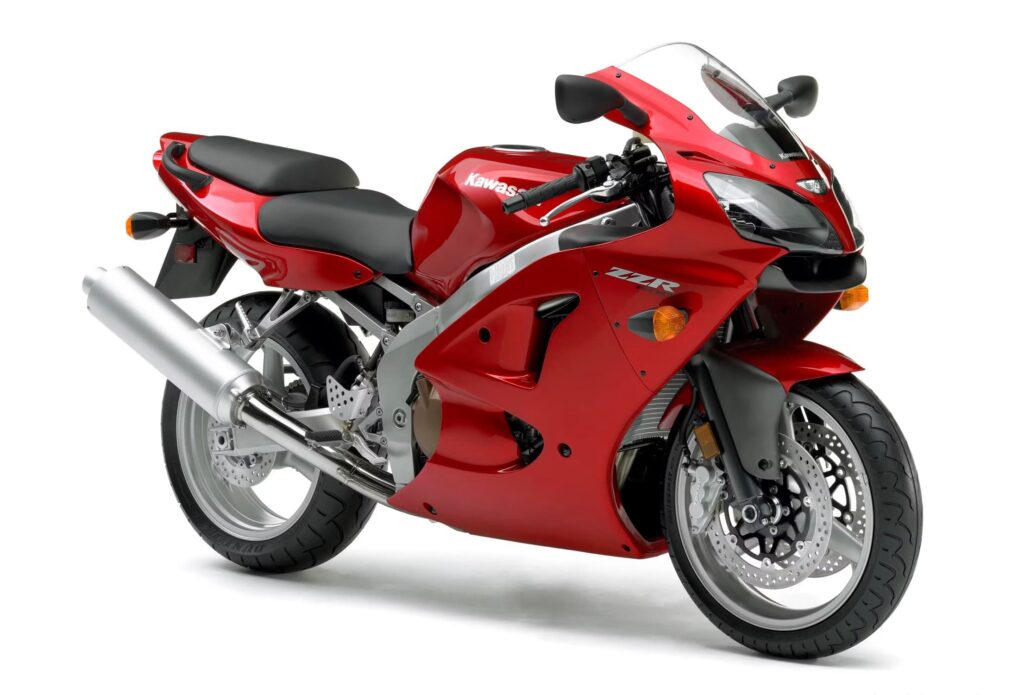 The Kawasaki ZZR600 is a more moderate, modest-spec inline four-cylinder street bike. Kawasaki never updated it to fuel injection, so it was always carburettor fed. But this doesn't mean it's not a great engine; it's smooth, and powerful, with peak power of 74 kW (99 hp) — plenty for a middleweight sportbike.
The ZZR600 has a conventional (non-inverted) fork, which is still fully adjustable, as is the rear suspension. It also has six-piston calipers on semi-floating discs, and generally a more comfortable riding position.
The closest modern alternative to the ZX-6R, I think, is the Honda CBR650R, which is the only middleweight with a four-cylinder engine that you can buy new.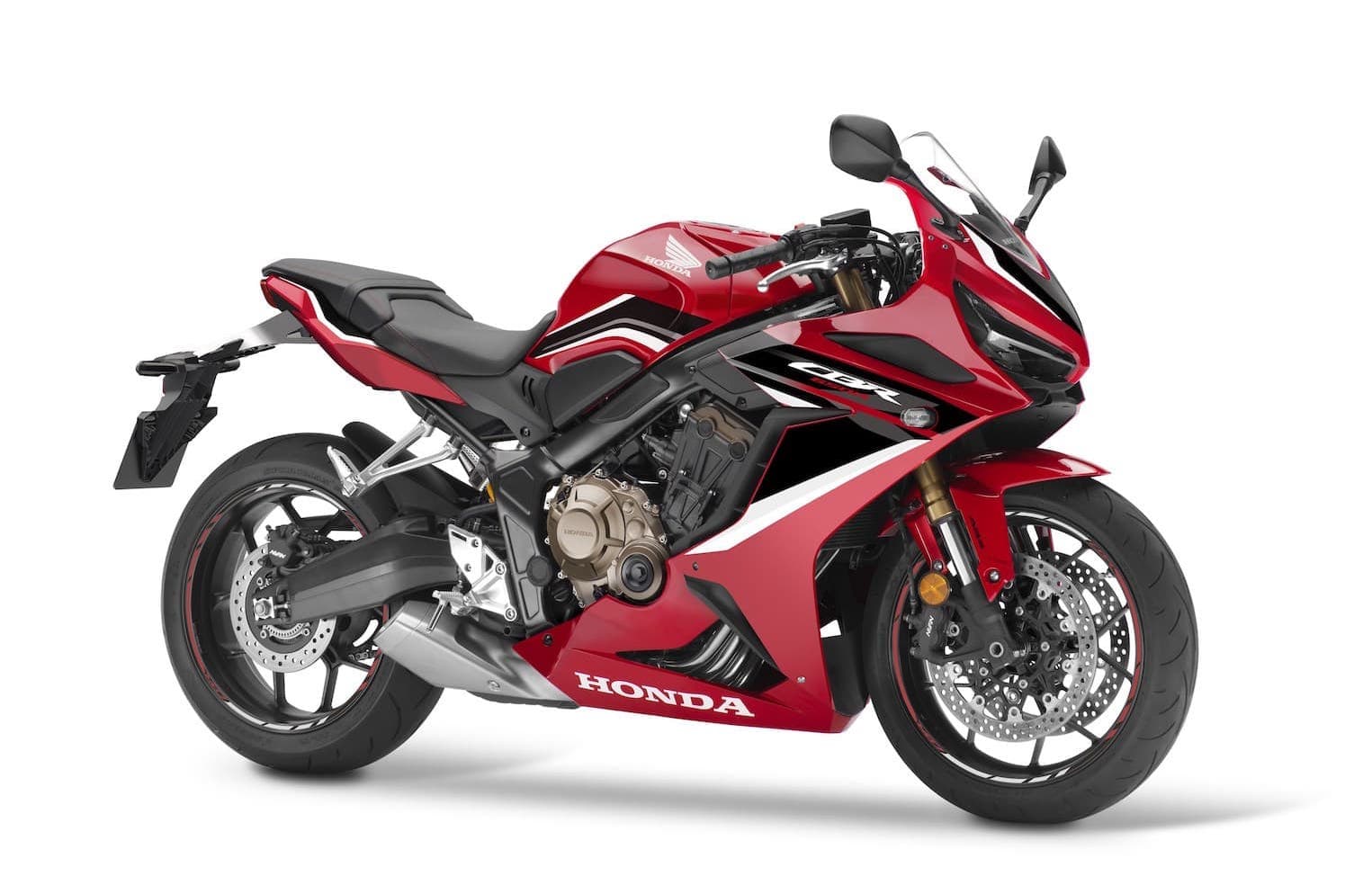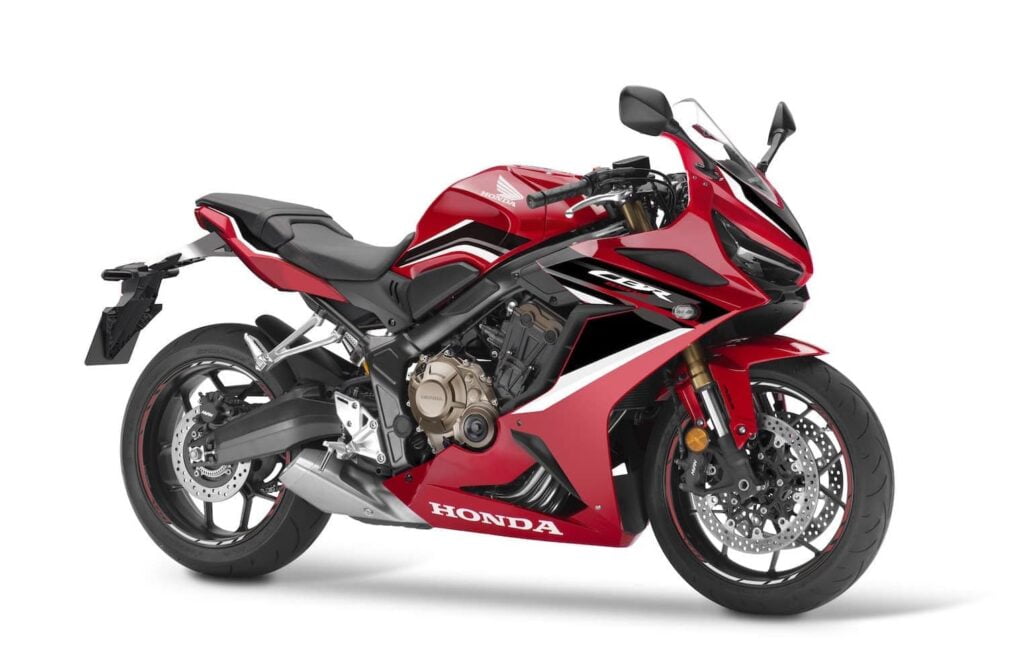 These are more aggressive than the Ninja 650, and more modern than the ZZR600, but still nothing like the ZX-6R. The engine makes about three-quarters the peak power, doesn't rev as high, and doesn't feel as berserk. And of course, while the ride gear is pretty good (like an inverted Showa fork), it's pretty basic spec, e.g. with no adjustability in the fork and only limited adjustability in the shock.
Liter bikes
Like 600-cc class sport bikes, everyone who's curious should ride a liter bike while they still exist.
By "liter bike" I mean ones intended for the track. People usually use the term to describe bikes like the Kawasaki Ninja ZX-10R, not the Ninja 1000 — two very different motorcycles. The former is a high-spec, super high-power racing machine. The latter is a still fast, but very comfortable and plush sport-touring machine that's a lot heavier.
A lot of people wonder if they'll get "bored" of a 600-cc class bike and whether they should get a liter bike. I'd say, fully acknowledging that I've also enjoyed and ridden liter bikes on the street, that most of these riders would better enjoy 1000-cc touring class bikes. More torque down low, and a more accessible power band.
So, for example, you could get the latest ZX-10R. It even has cruise control, and optional heated grips! Plus it's much more up-to-date, with an IMU and a TFT display.
But with a motorcycle that's geared to clear 300 km/h (nearly 200 mph), and which redlines in first gear above the speed limit anywhere in the world, they can be sometimes a little unsatisfying to ride (unless your comfortable with those risks — even if you are, you may agree that the majority of people are not). Like a smaller supersport bike, it's hard to get all the power out of it, because there's just rarely the opportunity.
On the other hand, if you want all the torque of a middleweight bike, but a usable powerband, then I'd look at something like a literbike sport tourer. In this class, Kawasaki has one of the best. The 2020+ Kawasaki Ninja 1000 has cruise control, a six-axis IMU to keep you safe from emergencies, and even optional heated grips.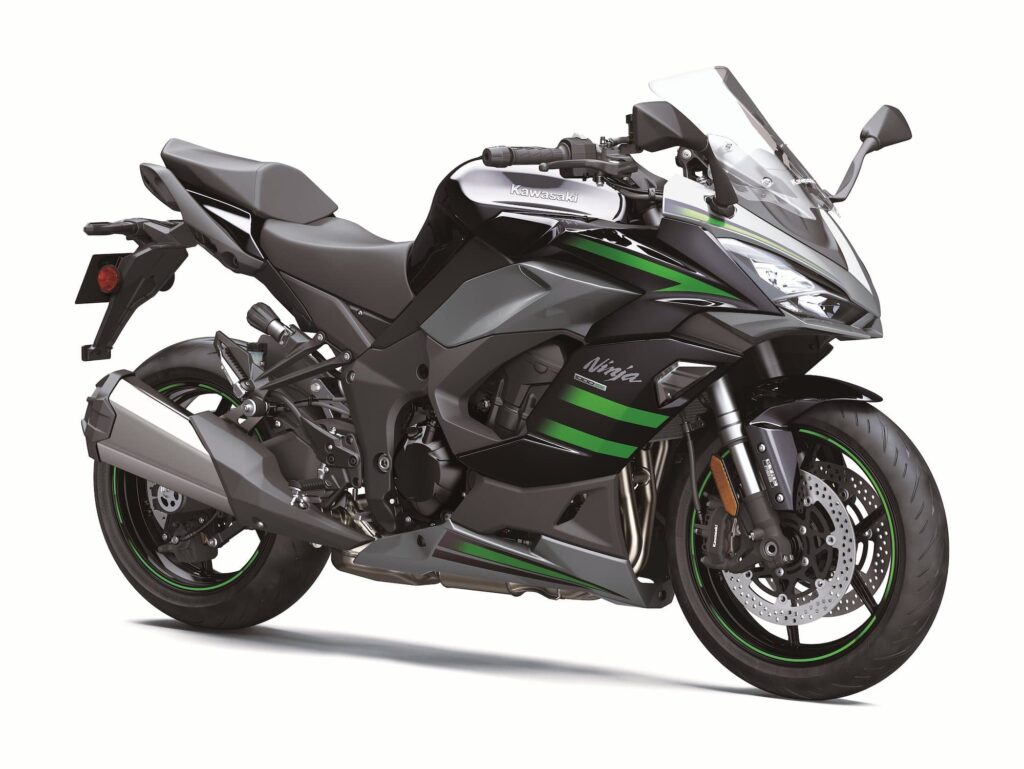 If you really are used to winding out a 200hp liter bike, you might miss the top end. But for many people, they're the best of both worlds.
See the Ninja 1000 buyers guide.
Wrap up
Even though I've only ever tested a couple of ZX-6Rs (a 2005 and a 2013), I've always wondered whether I should bite the bullet and make them my bike for life.
There's a lot to be said for the 2013+ Kawasaki Ninja ZX-6R (in its various iterations). They're high-power, relatively affordable, and come bundled with ride aids that make them reasonably practical for the street.
But in the end, middleweight naked sport bikes are what end up winning me over. I'm just a sucker for the torque curve. I prefer, for example, the Kawasaki Z900 to the ZX-6R in terms of ride quality. It has torque everywhere, a great four-cylinder engine with power high enough up, and it's super smooth. But I easily prefer the ZX-6R for looks!
Still, if you get the chance to try a ZX-6R, take it up. It's worth it!